Planting a Home Garden and Growing Healthy Foods
Home and Garden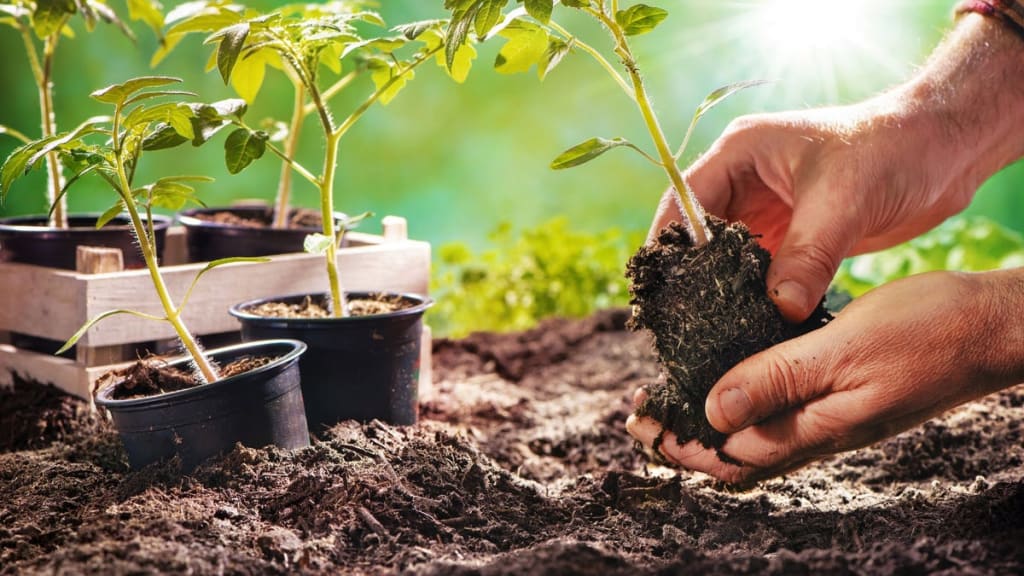 By starting a home garden, more and more individuals are learning how to cultivate their own fresh fruits and vegetables. During the growing season, many people use their fresh garden produce while also freezing and storing it for later use. The knowledge that store-bought fruits and vegetables are sometimes nutrient-deficient has inspired even those who had no interest in gardening to start growing their own produce.
In addition, many individuals find it fun to create and maintain a home garden in order to provide delicious vegetables for the table. With the added incentive of being able to feed your family nutrient-rich produce that has not been tainted with chemicals and pesticides, gardening has long been a popular hobby for many people all over the world. It is simple to understand why this trend has increased.
Home Garden Brimming
Another reason why people love to have a home garden brimming with delicious foods is that you can go out and harvest the vegetables at the correct moment to ensure freshness. This is in addition to concerns about the quality and safety of store-bought goods. For instance, take tomatoes, which are picked before they ripen, transported, kept, and then placed on the store shelf.
The tomato in that situation, which is typical of the great majority of food sold in grocery stores today, has been separated from its parent plant, which gives it life, for several days, sometimes weeks. However, if you have a vegetable garden just outside your kitchen door, you can harvest your tomatoes when they are at their ripest and use the freshest tomatoes to make your renowned tomato sauce or to add to a salad.
Not to mention all the lovely berries that may be cultivated in your own backyard. Tomatoes, which are technically a fruit, are one of the most common items that people like to grow in their backyard gardens. They are simple to grow and tasty when picked straight from the vine.
Vegetable Garden Produce
Vegetable garden produce can be utilized right away or preserved for later use by freezing or canning. Many people also grow herbs in their gardens then you should buy Home and Garden products. Herbs can really be even more practical because they can be grown indoors, which makes gardening even simpler and easier. Additionally, fresh herbs from the garden have a greater flavor and taste compared to dried and packaged types, just like fresh vegetables, which taste better and are healthier for you.
Many individuals simply enjoy being in the garden, weeding, watering, and tending to their crops, aside from all the advantages of a home garden for producing excellent food and flavorful herbs for your meals. Planting and maintaining a garden and watching your laborers blossom and flourish can be quite satisfying. Additionally, many people cherish the pleasure of enjoying a delicious dinner with friends.
To give your front and garden the greatest possible appearance, you must take all reasonable steps. A garden store like TrueGether, which is an alternative to eBay may give you access to many of these tools, which will save you a lot of money if you want to save money by doing some of the work yourself.
Organic Goods When You Purchase
You'll find a lot of organic goods when you purchase at one of these establishments. Because of this, you'll be able to produce fruit trees, herb gardens, vegetable plants, and a variety of other edibles without being concerned about tainting the food you'll be feeding your family. At a garden center, you may ask a lot of questions and be confident that you are getting the best possible answers because there are knowledgeable people on staff.
In the end, you receive expertise when you shop at a garden store. You'll find a lot of individuals stocking shelves and paying you out at chain stores, but they won't be able to give you advice based on their experience. You must be aware of the items to buy, the strategies to employ, and the supplies you should be getting depending on what you are doing if you want to use the DIY approach more frequently in your front yard and backyard. If you can't receive these answers, you'll probably end up paying someone else to perform your landscaping, which will cost you a lot more money.
Final Word
Simply switching where you shop can solve the problem. You will probably find all the items you require if you quit shopping at chain stores and start looking for a garden store or even a feed store. This will provide you with more effective control over your grass and enable you to properly plant.
You may find everything you need at a garden store whether you want to add different types of landscaping to your property, have greener grass, or have healthier plants. Simply take the time to explore around and discover the various supplies that are available. In addition, you can be sure of getting excellent responses from someone when you encounter them.
About the Creator
I help Individuals, Coaches, Businesses, Founders, Entrepreneurs, & Marketers to grow in their businesses through Social Media by creating & designing visual content that aligns perfectly with their brand, values, and voice.🤝🏻
Reader insights
Be the first to share your insights about this piece.
Add your insights