A Small Act of Kindness
During a historic Arkansas snow, my family gets a lesson in selflessness.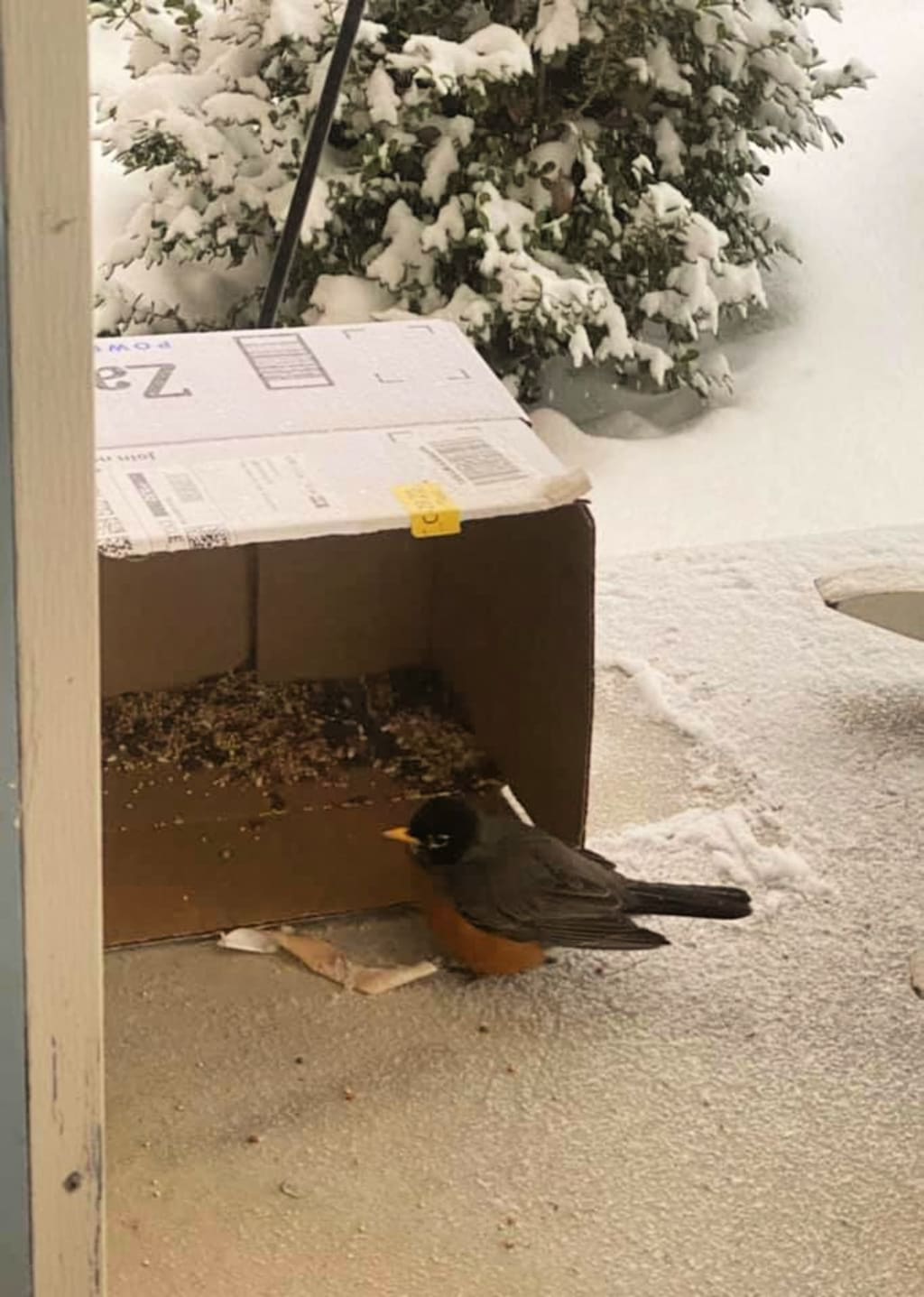 ©Lindsey Warden. American robin, photographed wild, Little Rock, Arkansas. As shot.
Midway through February 2021, and shortly after moving to Arkansas, my family witnessed a week of historic snowfall in our state. My three-year-old watched the snow coming down with his little nose pressed to the glass of our frozen windows, mouth open in awe as it piled up by a foot, and then another foot. My husband joyfully poured peppermint schnapps into his hot chocolate and kicked back, all work put on hold for the week as the entire city of Little Rock came to a standstill from the unprecedented winter storm. As for me, I spent most of the blizzard in the kitchen, savoring the warmth of the oven and stove as I prepared all of our family favorites, having stocked up the week beforehand when I saw the weather forecast.
We had checked on our elderly neighbor to make sure he was well supplied before the snow started, and dutifully shared information about public warming centers in our city across Facebook. We were prepared to spend the week with hardly a care in the world, cuddled up watching movies after days of playing outside in the snow.
As I stood in my kitchen stirring a pot of corn chowder, my son exclaimed from the window.
"Mommy, there's a bird!"
I went to see, and sure enough, there on our porch in that frozen wasteland was a lone living creature, a little robin who had flown in to shelter from the snow under our covered porch. I knew he was cold because he barely moved when we opened the door, and didn't even fly away at the sound of my son's excited screeches.
It was fifteen degrees outside, and expected to drop much lower overnight. I knew that the bird standing as though frozen on our porch couldn't be a good sign...sure, he was a wild animal who presumably had instincts that would kick in for survival, but I also reasoned that just like us humans, very few of the birds in our area had likely experienced that much snow in such freezing temperatures.
I knew no wildlife rescue would make it out to us with the roads as bad as they were. My husband and I debated on bringing the robin indoors in a box, but he thought that might put it into shock. So I called the next best person to a wildlife rescue to ask for advice, my resident outdoors-and-nature guru: my dad.
"He just needs to bulk up with food," my dad proclaimed. "When it gets this cold, birds have to eat as much as they can during the day for energy so that they can survive the freezing night. Find him something to eat and a little place to shelter, and he'll be alright."
So that's exactly what we did. My husband trekked to our detached garage for a forgotten bag of birdseed and I propped up a cardboard box on the porch. My son gleefully scattered bird seed, and the little robin immediately hopped over and began to eat.
We watched as he ate his fill, and finally flew up to an old nest under our porch awning, eschewing the box for something more familiar to him I suppose.
I checked on him often as the temperatures dropped that night. He sat motionless in his nest, and it was hard for me to tell if he was alive or dead in the biting cold. I could only hope that putting out the birdseed was enough to save him.
The next morning, I opened the front door to find the next empty and the bird eating seed again on the porch...this time with three or four friends! He survived the night and taught my family to show kindness to all creatures, both great and small.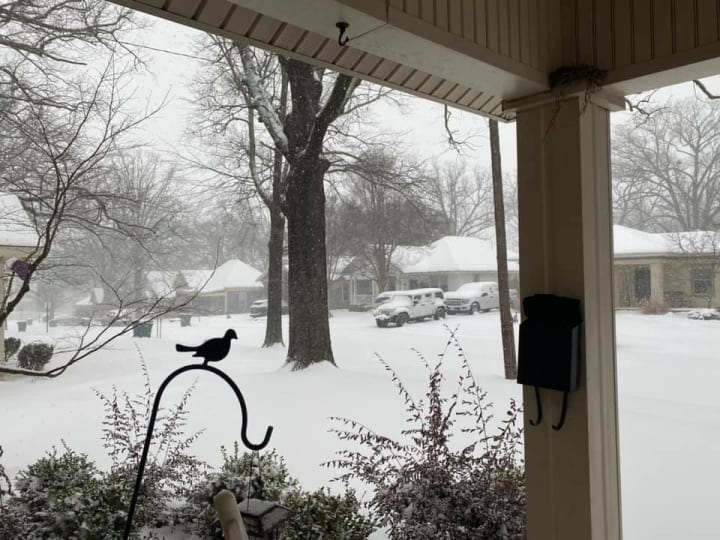 Appreciate my thoughts? Leave me a heart or a tip, or follow me on Twitter @arkansas_scrawl. I write about all sorts of things that interest me!
About the Creator
I'm a wife and mom, and this is my creative outlet. I am experimenting with lots of different writing styles and topics, so some of it is garbage, and I'm totally fine with that - writing is cheaper than therapy. Thanks for stopping by!
Reader insights
Be the first to share your insights about this piece.
Add your insights