Woman Shoots Abusive Husband; Hides Remains in Home
She will now serve 50-years in prison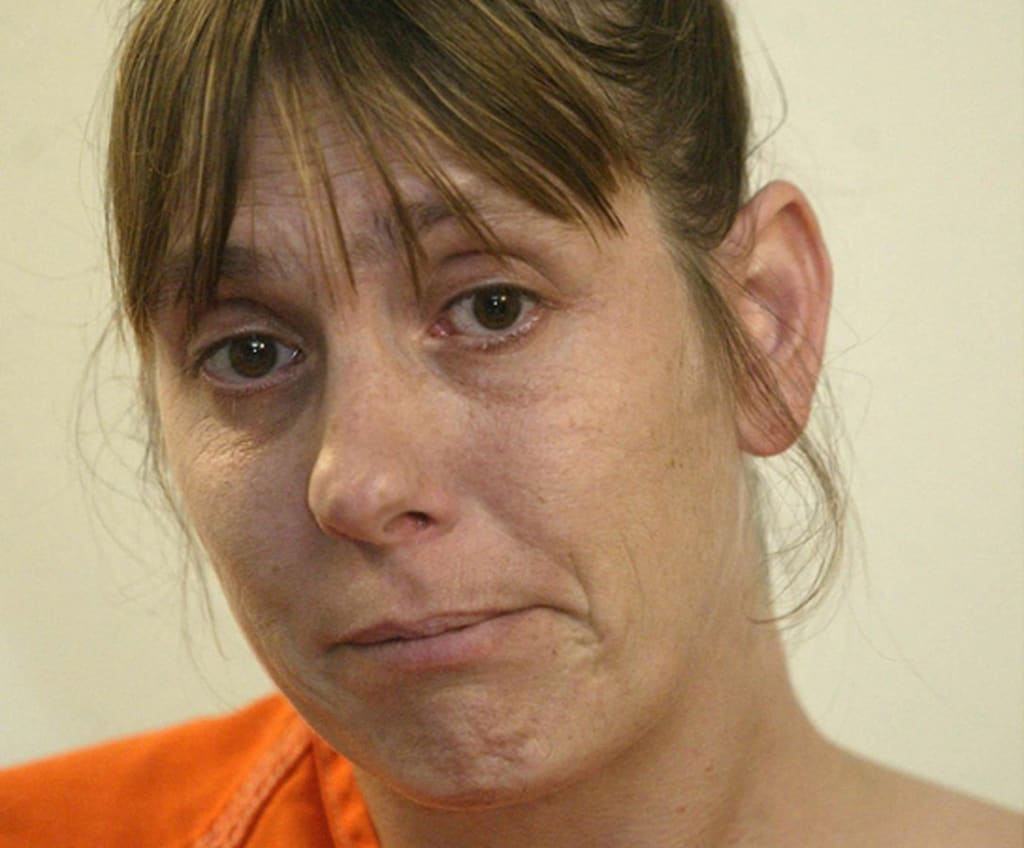 Photo: Oxygen.com
One in four women and one in seven men will experience domestic violence during their lifetimes. Domestic violence most often describes physical attacks from a current or former intimate partner but also includes sexual, financial, and verbal/emotional abuse.
Dixie Shanahan is among those people who suffered heartbreaking abuse.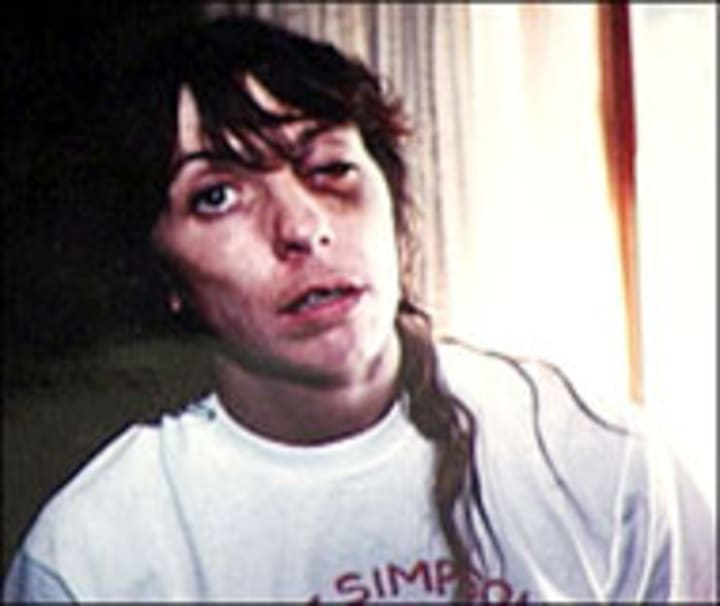 She's now in prison, serving a 50-year-sentence on a second-degree murder conviction after she shot her husband in the back of the head as he slept in 2002. The courts did not consider the nearly 20-years of abuse Dixie and her children suffered, as verified by friends and family, nor the fact that she was defending the three of them after a brutal attack the night she ended her abuser's life.
Dixie Meets Scott
Dixie and Scott met in the 1980s and married by 1995. Soon thereafter, Dixie was imprisoned in a marriage of despair and doom, trapped in a living hell with a monster disguised as her husband.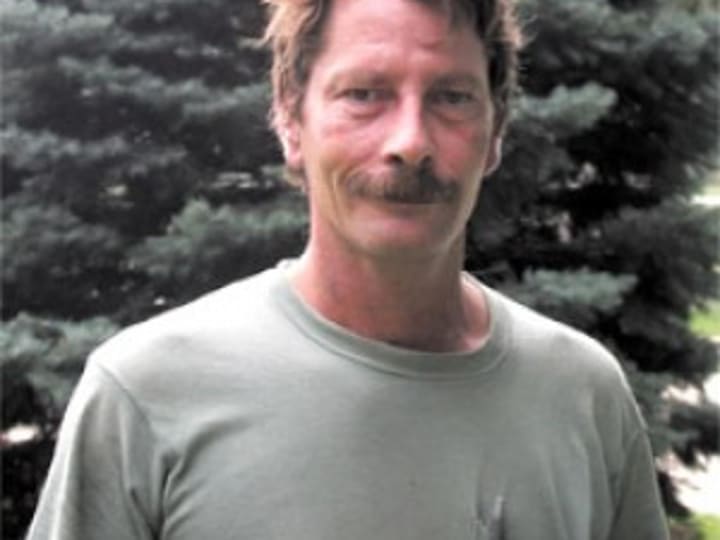 The couple had two children together but that didn't stop the abuse David constantly dished out, seemingly unhappy with anything good about life. He hated himself and took that out on Dixie and her children.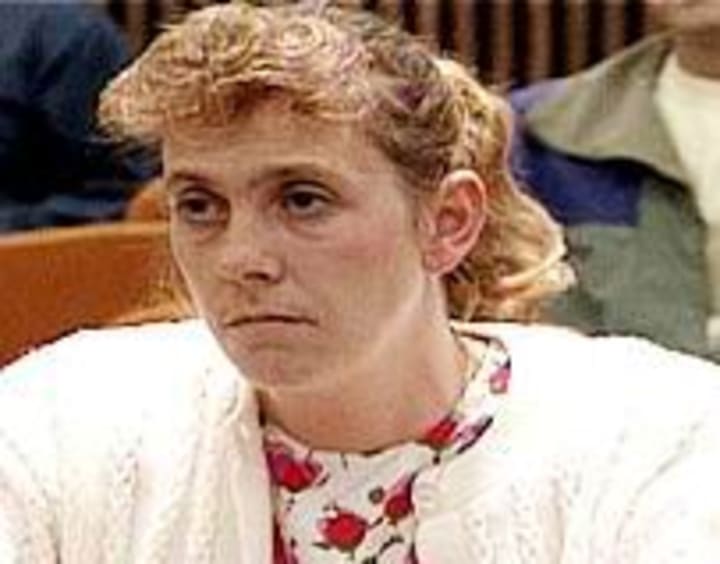 Dixie lived a nightmare, a living hell, for more than 19-years, imprisoned in a world of physical, mental, and emotional abuse she could not escape. Scott had three domestic violence convictions against Dixie.
An Angry, Pathetic Man
Scott was angry nearly every day of the marriage. He lashed out at her at the drop of a dime, even in public and in front of family and friends. He berated and called her vile names, blacked her eyes, pointed guns at her, dragged her down the road by her hair, threatened to kill her, tied her up in the basement, and so much more.
Dixie Shoots Scott While he Slept
On Aug. 30, 2002, Dixie, in fear of her life and that of her unborn child, shot Scott in the back of the head as he slept. The shooting occurred after three days of beatings and threats, including Scott's promise, "This day is not over yet. I will kill you."
Scott is Missing
On July 31, 2003, a concerned friend called the police to report they had not seen Scott in some time. His wife, Dixie, told them Scott left the home in August 2002 after an argument over the birth of their third child. She stated she thought he might be in Atlantic, Iowa.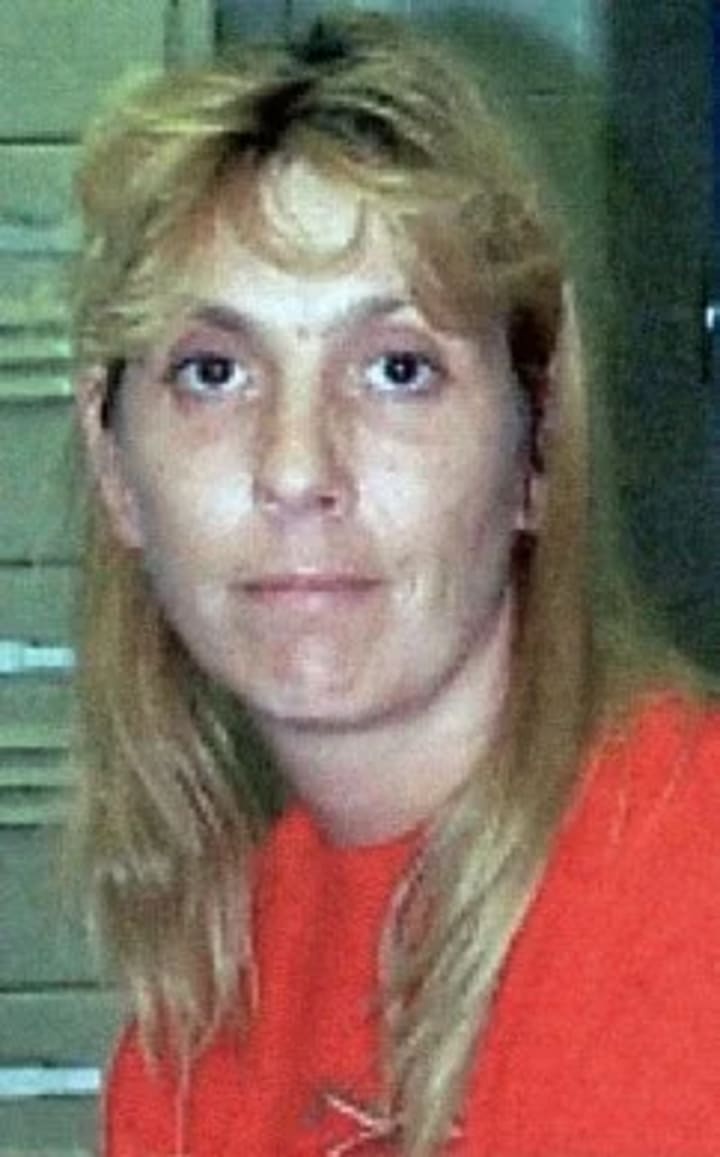 Police Find Scott's Remains
In October, Iowa police executed a search warrant on the Shanahan home. In the northeast bedroom, they noticed the door blocked off with items in the hallway. A rolled-up towel at the bottom of the door with two air fresheners on either side did little to cover up the smell. In the bedroom, officers discovered human remains, later identified as Scott Shanahan, on the bed, underneath the cover. The body was partially mummified and skeletonized and had severely decomposed. He wore a pair of briefs and a remote control sat by his foot. Scott's head lying on a pillow, a second pillow between his legs, and a third under his left arm. Officers said Scott appeared as though he was sleeping.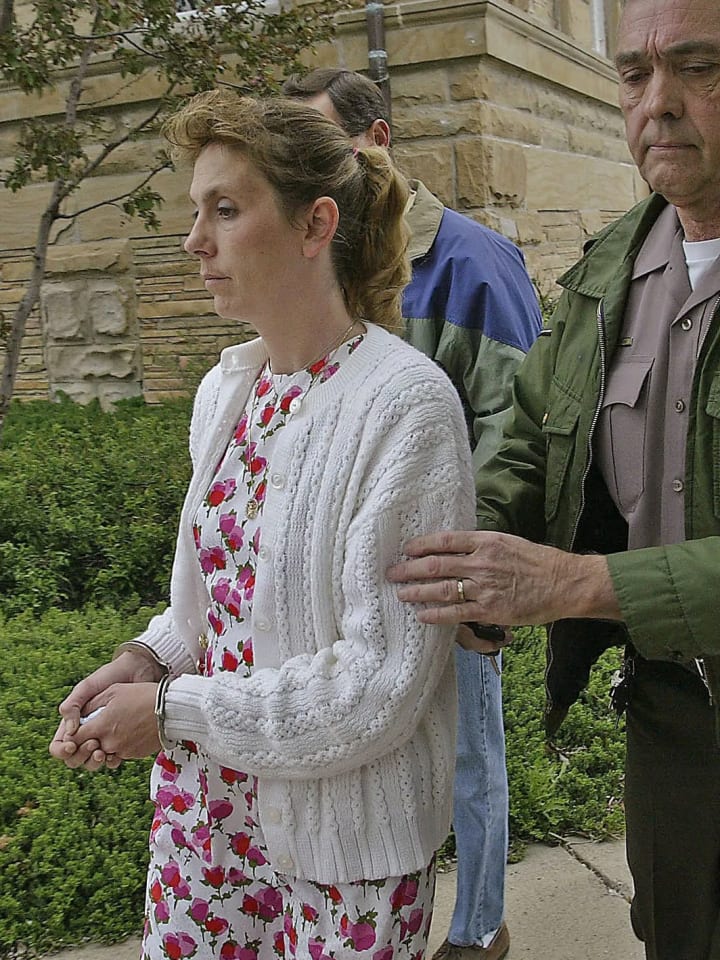 Dixie Admits to Shooting Scott
Dixie was at a neighbor's home during the search. That neighbor, Kathy Meyers, testified in court that Dixie was hysterical as police searched her home and admitted to shooting Scott. She further testified that Dixie told her "she didn't know if it was right or wrong but she just couldn't take it no more."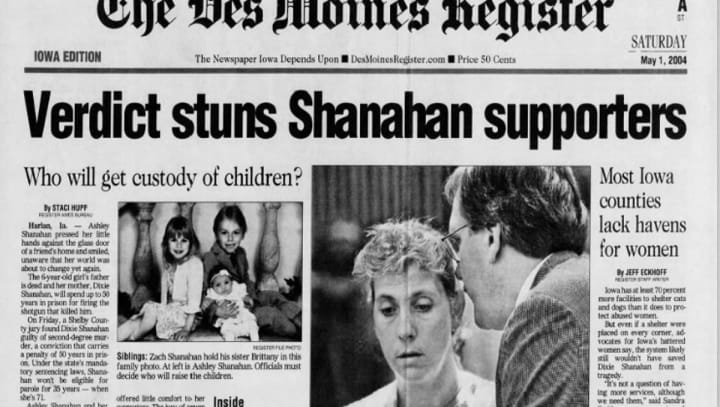 Dixie must serve at least 35-years of her 50-year sentence before she becomes eligible for parole. In 2006, an Iowa Supreme Court affirmed her sentence after an appeal.
Resources:
https://murderpedia.org/female.S/images/shanahan-dixie/state-v-shanahan.pdf
investigation
About the author
The most shocking & unbelievable collection of crime stories around. Prepare yourself for crimes that will piss you off. Graphic material! 18+ audience!
Reader insights
Be the first to share your insights about this piece.
Add your insights