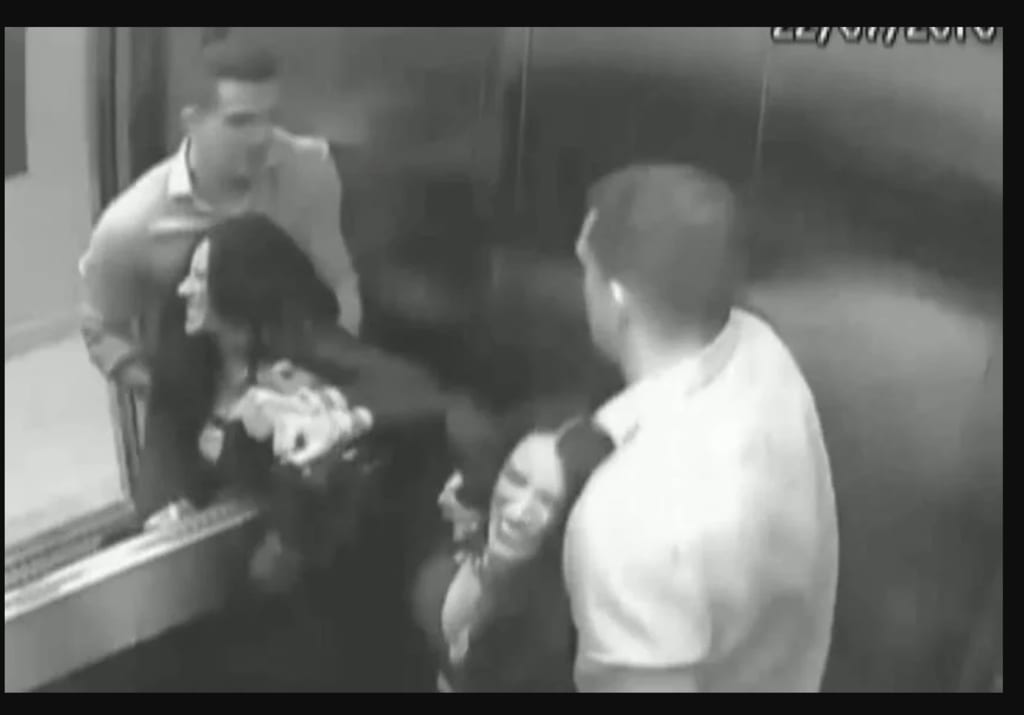 Chased to her death: Terrifying moment woman sprints away from her husband before he 'beats her in an elevator and throws her dead body from a fourth-floor balcony in Brazil
Terrifying footage shows Tatiane Spitzner sprinting away from Luis Manvailer
She runs into a lift where he pummels her with punches and kicks her, police say
Manvailer then strangled her to death and threw the body off the balcony
He denied murdering his wife and told police that she jumped from their apartment after an argument
- - - - - - - - - - - - - - - - - - - - - - - - - - - - - - - - - - - - - - - - - - - - - - - - - - - -
In July 2018, a surveillance camera captured Tatiane Spitzner running from her husband inside their apartment building parking garage. Moments later, Luis Manvailer beat the woman with his fists and feet, then strangled her to death before he tossed her dead body from a fourth-floor balcony. The entire murder was captured on a surveillance camera.
Witnesses saw Spitzner lying on the pavement beneath the couple's apartment after the attack. Seconds later, video footage shows the man dragging her body back to their apartment.
Surveillance footage caught Manvailer attempting to clean up the blood off the floor and walls of the elevator.
Witnesses called the police, but Manvailer fled the home before they arrived.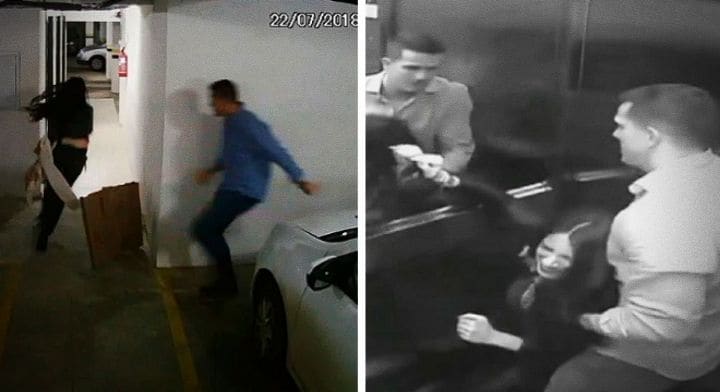 Manvailer Fled the Apartment
Police caught up to Manvalier several hours after the murder approximately 200 miles away following a traffic accident. Police suspect that he was attempting to flee to Paraguay when the accident occurred.
At the police station, Manvailer told police that his wife jumped from the balcony following an argument when she arrived home from a nail appointment a few minutes later than expected.
The autopsy disproved Manvailer's claim that his wife jumped. Her cause of death was listed as mechanical asphyxia.
A Successful Lawyer
Spitzner was a 29-year-old successful lawyer practicing in Brazil at the time of her murder. She and Mavailer met in 2013 and married a short time later. Their relationship turned volatile when Manvalier began to use illegal steroids.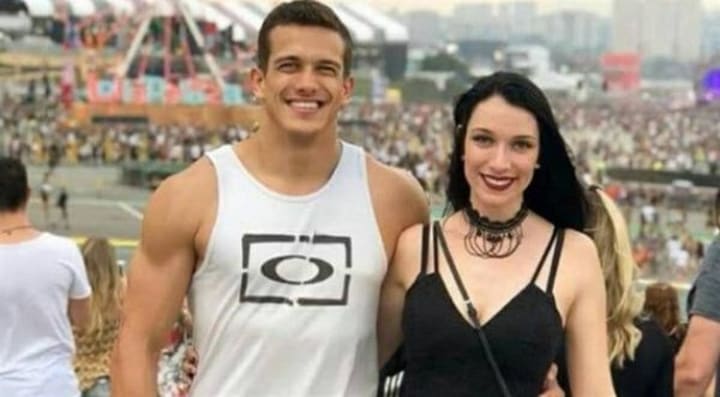 He frequently became angry and lashed out over small matters. His anger often escalated Into verbal arguments and cursed and screamed at his wife. Many people closest to Manvalier attribute the angry outbursts to his steroid use.
Manvailer Convicted of Murder
Manvailer spent the next two years awaiting trial inside a prison in Guarapuava. Several delays occurred as a result of complications of the COVID-19 pandemic.
Following a seven-day trial, a jury of seven found Manvailer guilty of homicide and obstruction of justice in May 2022. The court sentenced him to 31 years, nine months, and 18 days in prison.
Thoughts?
Do you think Manvailer received enough time in prison? Tell us your thoughts about this story in the comments section. We want to hear what you think.
Be sure to share the story on social media. Your friends want to read it, too. You can easily share the story on Twitter and/or Facebook by clicking the social share tabs on this page. Or you can share it on your favorite website if you copy/paste the link. I appreciate your support.
Can't get enough true crime? Follow us on social media. Search @CriminalMattersPage in the search bar on Facebook, Tumblr, Pinterest, and Medium to follow CM.
About the Creator
The most shocking & unbelievable collection of crime stories around. Prepare yourself for crimes that will piss you off. Graphic material! 18+ audience!
Reader insights
Be the first to share your insights about this piece.
Add your insights