Why a Witness should never be left Unprotected..
Besides the Federal/State RICO case committed by the Pooler PD, Savannah Police Department, Chatham County Sheriff's Office and Chatham County judges and employees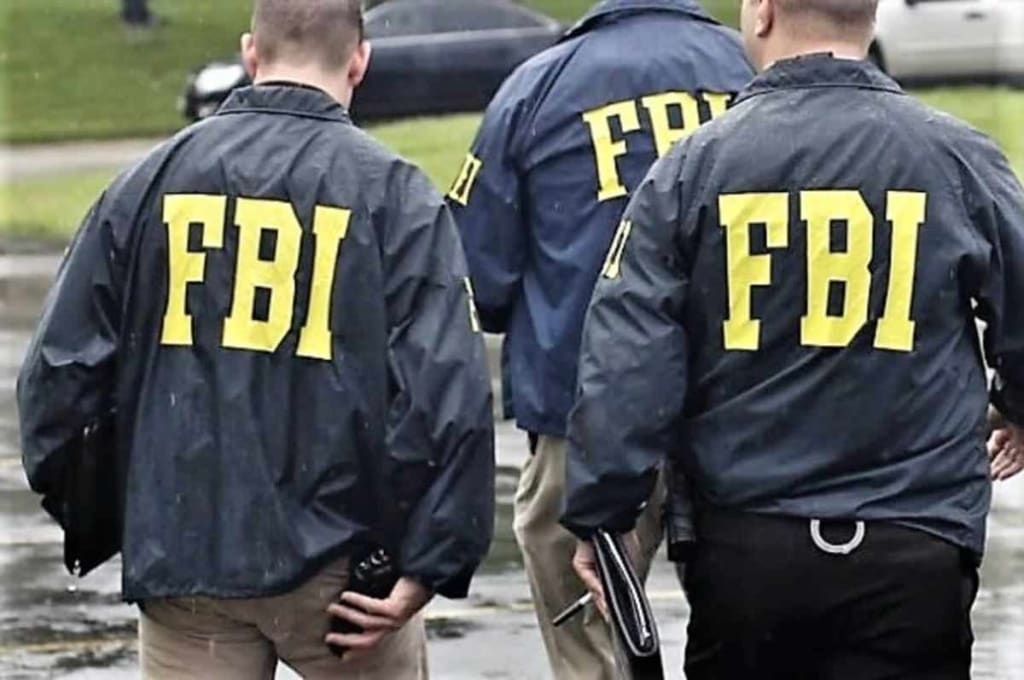 I know what the FBI should and needs to be investigating even if they don't. You don't leave a witness to find their way to law enforcement when they should be being protected until they can testify. You don't let her be scared to death by criminals for three years, while they are threatening her, while her ex boyfriend is making threats to her life and the department won't do anything.
Stop chasing parents at school board meetings and investigate a case so big it is a matter of public interest effecting even your jobs, when did the FBI stop investigating felonies that leave predators on the street to hurt people and start making themselves a party to crimes like Rape? You have daughters..would you let it happen to them?
Your task list of cases include:
Aggravated Assault by the Pooler PD to include their very own command staff and the patrol staff including covering up of sexual assault and a fraud on the Ga Supreme Court affecting every public employee in 3 states..
Corruption of the following mayors Rebecca Benton, John Ernst, Van Johnson including forgery, and manufacturing of evidence to lie to a Superior Court Judge
Threats to the life of Dalton Police Officer by a armed felon and his daughters, threats to the life of Bulloch County Sheriff Noah Black, his department, and the Statesboro PD.
My biological father's solicitation of murder in the deaths of Adam Kennedy and Van Johnson which can be verified with screen shots in my icloud, and print outs in the safe deposit box in NC and reports to law enforcement.
The illegal actions of Chatham County EMS, Chatham law enforcement in refusing to investigate Identity Theft, Fraud and their own.
Medical Malpractice spanning Georgia and South Carolina, both by doctors hospitals and their nurses including patient dumping and abuse by nonprofits in the State of Georgia.
Theft of property by Chatham County Sheriff's Department deputies including electronics, animals and jewelry
The Reversal of a Petition for Writ of Certiaori that would remove a wrongly decided case from case law and be used as a basis not to have public employees job taken away but that could in fact support Chatham County's willingness to destroy police officers lives and careers and blow the lid off of Van Johnson and Roy Minter's attack on their officers.
Savannah Fire Department death of a firefighter and that his wife should have not had to battle the city for his in the line of duty death, and how she could more than likely get the legal case reopened and have a better result because the ethical issues with the county attorney, aside from having witnessed the event
The corruption of Federal Agents - 2 in Savannah and one in Gainesville with the FBI officers there that failed to investigate the reports given to them of federal crimes or allow me to report crimes that continue to place police, and political figures lives at risk/
City of Gainesville PD including Jay Parrish and a random thugs offering to murder the tow truck driver who raped me for money but being unwilling to even handle a felony threats and Intmidation,
Several Community Supervision parolees who have been violating their Parole Conditions and using drugs, alcohol and committng crime police departments refuse to arrest them for, including assault, Threats and Intimidation by a Convicted Sex Offender with a rap sheet longer than there is paper to print it out on.
Police corruption in an entire state.
The unethical actions of the following Judges: Thomas Bass, Louisa Abbot and possibly the GA Court of Appeals.
The unethical actions of the following attorneys: Alan Lowe, Jennifer Davenport, R. Jonathan Hart.
Oakwood Police department vice squads drug and prositution ring in the Jameson Inn.
A Civil Rights violation by law enforcement in almost every jursidiction I have been in the last two years of abuse of authority under color of law, including TN violation of my constitutional rights that the FBI has had knowledge of since October 2018.
These are just a few of the cases I should be a protected witness in.
I am always available to law enforcement if they would stop refusing to investigate felony offenses and end up making themselves Defendants in the Federal RICO case. However, your failure to do your job, is putting me, and hundreds of police officers in danger. If you would have done more than say "We will just send you an email" and never done so I could hand you the evidence but instead Chatham County, GA law enforcement has had it for 3 years, all illegally obtained, making the people who took it a criminal enterprise.
And yet I wait on the Department of Justice after having reported it into month three without a phone call. Get it together, because When that Day Happened is up for pre-order and I shouldn't have to do your job too.
About the Creator
"Justice delayed, is justice denied" "Injustice anywhere is a threat to justice everywhere."
Tattooed, Employed and has a Psych degree..Always on the look out for a group of Avengers.
Reader insights
Be the first to share your insights about this piece.
Add your insights