Who was Tommy Lynn Sells?
Tommy Lynn Sells was a young American serial killer responsible for the death of more than 70 people in the United States. The media referred to Sells as the coast-to-coast killer. So who was Tommy Lynn Sells, and how did he grow up to become one of America's most prolific serial killers?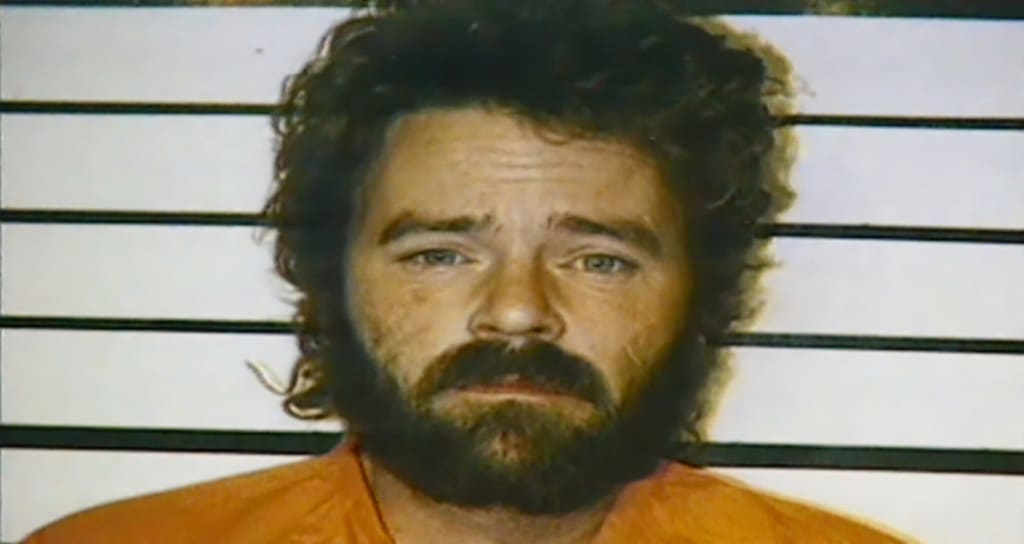 Tommy Lynn Sells was a young American serial killer responsible for the death of more than 70 people in the United States. The media referred to Sells as the coast-to-coast killer. So who was Tommy Lynn Sells, and how did he grow up to become one of America's most prolific serial killers?
Tommy and his twin sister Tammy were born to their mother on June 28, 1964, in Oakland, California; Nina sells. Nina was described as a young single mother of three older children when she became pregnant and gave birth to the twins. Nina left Oakland, California, with her five children, and traveled to St. Louis, Missouri, and when the twins turned 18, Nina's world turned upside down. The twins Tommy and Tammy would become critically ill with spinal meningitis, and Tommy would survive, while Tammy would not. Tommy had a very rough start to life and it only became rockier over time. Shortly after the tot recovered from spinal meningitis, his mother Nina sent young Tommy to live with her sister Bonnie Walpole, who lived a few hours away from where his mother and siblings lived in Missouri. He would stay with his aunt Bonnie until he was about five. He returned home to live with his mother after his mother discovered Bonnie's intention to adopt the young boy.
Documents would indicate Tommy was often left to fend for himself during much of his young childhood, rarely made it to school, and consumed alcohol at the age of 7. Documents would further explain how he often spent time with a man who lived in a neighboring city. This man, whom Tommy thought was his friend, often lavished the young boy with gifts and outings and groomed him to believe he cared about him. Tommy's mother Nina often allowed the young boy to spend the night at the man's house. His mother should have seen a red flag, but did not. Nevertheless, his newly found friend would be found guilty of molesting a child. This came as no surprise to Tommy, as he was also a victim of this man when he was only eight years old.
Young Tommy's problems would not end there, as he continued to show signs of needing help. The young man dropped out of school at the age of 10, stayed out late, smoked a pot, and drank alcohol. His mother Nina said when her son was 13 years old, he removed all his clothes and climbed to bed naked with his grandmother. His mother was disgusted, angry, and confused, and frankly, she was done with her son's behavior. Nina decided to grab her children and leave Tommy to fend for himself again. His mother did not even leave a forwarding address for the young man. By that time, he was a teenager living on the streets and fending for himself after his mother's abandonment. He did what he had to do to survive, went from town to town, found any jobs he could to provide for himself, and stole what he couldn't afford to pay for. He was understandably filled with rage after his mother was abandoned, and did not understand what he had done wrong to make his mother leave him.
He attacked his first victim at the age of 14, pistol-whipping her and leaving her unconscious. He claimed his first murder at the age of 16, after breaking into a gentleman's house and allegedly having oral intercourse with another young man. He would also say that he broke into John Cade Sr's home in 1979 and killed the occupant of the house. There was never any evidence or proof to back Tommy's claims regarding the murders of these two men. By the summer of 1981, 17-year-old Tommy Sells went to Little Rock, Arkansas, and returned home with his mother and three siblings. The living arraignment did not last long, as the disturbed young man tried to engage in sexual intercourse with his mother as she showered. Nina was so distraught and disgusted by her son's behavior that she asked him to leave again instead of getting him the help he needed for years.
Once again homeless, and shunned on the streets by the woman who was supposed to love and care for him. Frozen by rage and anger again by his mother's rejection and abandonment, Tommy returned to doing what he did best. Shortly before hopping a train to St. Louis, Missouri, Tommy claims to have killed two people in Arkansas, but only the murder of Hal Akins would be confirmed. In 1986, Tommy was 20 years old and was just convicted of stealing a car. The professional criminal was sentenced to two years in prison. He would spend only about 9 months of his two-year sentence before being released on probation. That was when he began a murder spree that would shock the country. Tommy was working at the Forsyth County Fair in Missouri when he met a 35-year-old mother named Ena Cordt, and her 4-year-old son, Rory. He told the authorities that Ena invited him back to their home, where he then bludgeoned the young mother to death for allegedly going through his backpack. After killing the young mother, Tommy turned his anger on young Rory and killed him in the same way as his mother. About three days later, the bodies of the young mother and her son were found.
Seven months after the murder of Ena and her young son Rory, he was charged, tried, and convicted of driving a vehicle under the influence of alcohol after crashing the car he was driving. Tommy would be released approximately 18 months later. After his second release from prison, Tommy shot another victim, only this time he claimed it was self-defense. He then boarded another train heading for Aransas Pass, Texas, only to steal a car after hospitalization for a heroin overdose. He was now in Fremont, California, where authorities believe he killed Jennifer Duet, a young woman found dead of a gunshot, and 19-year-old Michelle Xavier, whose body was found with a slit throat.
Less than a year later, he left California and headed for Winnemucca, Nevada, where he shared a house with 20-year-old Stefanie Stroh. He told authorities that he drugged Stefanie with LSD and then strangled her. Then he allegedly put her body in the hot springs of the desert and weighed her down with concrete. Unfortunately, this crime has never been confirmed. In the fall of 1987, he told authorities he left Nevada and headed East, where he claims to have murdered 27-year-old Suzanne Korcz in Amherst, New York.
He left New York and headed south. He was hitchhiking through Ina, Illinois when Keith Dardeen spotted him walking. Dardeen stopped and offered him a ride but also a warm meal at Dardeen's home. After dinner, he stood up, said thank you, and shot Keith Dardeen before mutilating the man's penis. He was not done there, he then took out his rage at 3-year-old Pete and beat him to death with a hammer before trying to rape young Pete's pregnant mother Elaine. Elaine went into labor because of the trauma of the attack. Unfortunately, neither Elaine nor her newborn would survive Tommy Sells' wrath. He beat poor Elaine and her newborn baby with a baseball bat, inserted the bat into Elaine's vaginal canal, and then tucked her into bed with her children before leaving. Authorities say the murders of the Dardeen family went unsolved for more than a decade before he confessed to killing the family.
A decade had passed since he killed the Dardeen family. On New Year's Eve 1999, 13-year-old Kaylene Harris invited her 10-year-old friend Krystal Surles for a sleepover. During this sleepover, Tommy Sells entered the window of 13-year-old Kaylene. He took Kaylene from her bed and slashed her throat, killing the young girl instantly. He slashed the throat of the 10-year-old Krystal, who had the intellectual fortitude to pretend she was dead until the man left. Krystal was able to provide the authorities with enough details about the man who entered her friend's bedroom, so they could create a composite sketch that led to the eventual arrest of Tommy Lynn Sells. It was revealed Tommy knew Kaylene's adoptive father Terry, and Kaylene was Tommy's intended target. On January 2, 2000, he was arrested in the trailer he shared with his wife and their four children. He did not ask any questions about why he was arrested, nor did he resist his arrest. Days later, he confessed to killing Kaylene, attacking Krystal, and confessing to killing more than 70 people in the United States.
Tommy Lynn Sells was killing from coast to coast, in and out of prison for 20 years, and never once did authorities put the pieces together. A brave little girl who had the know-how to play dead was brave enough to get help even in her state of injury, leading to the arrest of one of America's most notorious serial killers. Tommy Lynn Sells was executed by lethal injection in 2014, ending a 20-year killing spree.
capital punishment
About the author
Amanda Seaton is a 37 year old Content Creator from Wisconsin. She obtained her BS in Criminal Justice and Homeland Security from Herzing University in 2013 and her MS in Criminal Justice and Forensics from Capella University in 2014.
Reader insights
Be the first to share your insights about this piece.
Add your insights