Visitation Day
It Had Been 20 Years Since They'd Seen Each Other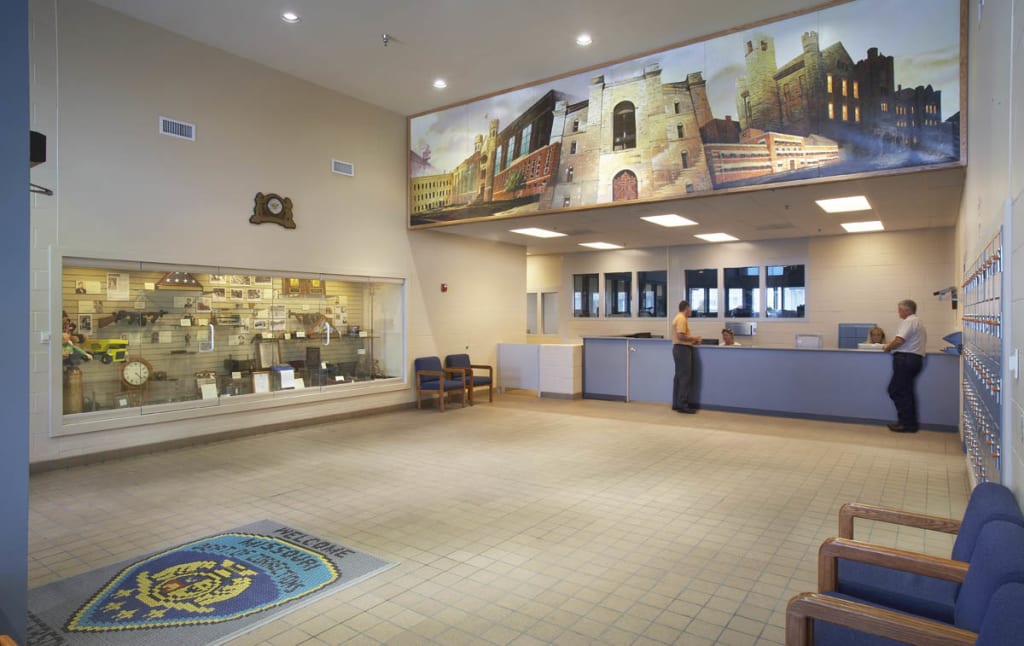 It had been 20 years since they'd seen each other, and neither knew what to say. David and David Junior, or DJ as his family affectionately called him sat and stared at each other. Each intensely studying the features that they had only seen in the mirror up until this point. They both seemed to be astonished by how much they resemble the other. The younger man had been trying kid this his whole life, but did his best to dismiss it. Even when presented with pictures to prove it, he still shrugged off the comparisons like a running back breaking a tackle. But now, face to face, he couldn't deny the fact that he was basically staring into a mirror. The older man had spent the last 2 decades in Jefferson City Correctional Facility for manslaughter. And while the crime was committed in self defense, his public defender still pushed him to take a plea deal. "It's better than the life sentence I would've caught for the weight in my trunk." That's the way he justified it at the time, and that same thought had brought him a sense of peace over the past 7,254 days. But here he was, just a few months shy of parole, staring at his doppelganger across a steel table.
"Hey Junior," the elder David said, a slight smile spread across his face, "How you been?" DJ sat there and stared back at his father, stonefaced. "Don't call me that."
David let out a light sigh. "Your name is David Williams, Junior, son. Why wouldn't I call you that?" DJ leaned forward on the table and said, "Because you've never been a father to me. You don't deserve to call me Junior."
The elder David softly nodded his head, contemplating how to react to his son's blatant disrespect. "That's fine. So how have you been DJ?" DJ's face softened a bit and he gave his father a recap on his life. As David listened, the pain in missing his only son growing up slowly crept onto his face. Once DJ was done, David immediately apologized for his absence. "It's nothing. You were a street nigga doing street nigga shit," DJ replied. David shook his head, dismissing the character assassination that was just laid at his feet. "That's not what is was, son." DJ leaned by in his plastic chair. "Set me straight then."
David took a deep breath and began to tell his son the story of his life, and the night that ultimately landed him in prison. David had been a straight A student all through school. He even went to college on a football scholarship. But midway through his sophomore year, he severely injured his hip and was never able to play again. Despite that, he still managed to finish earning his bachelor's degree in Early Childhood Education. Finding a job after college was struggle of epic proportions. School districts seemed to be reluctant to hire a 6'5" black man to stand in front of a class full of elementary school students. Eventually, David found work in a warehouse. And while he and DJ's mother, David's now ex-wife, were able to make ends meet, things quickly changed when she got pregnant with Diana, DJ's older sister. David was barely able to provide for his wife and newborn daughter with his paycheck from the warehouse. That's when he was approached by a childhood friend named Antonio. At first, he was just supposed to provide security for Antonio's meetings with his connect and rivals and he would more than enough money to take care of his family. But when Diana got sick, David needed to earn more. That's when he started slanging.
For a while, the money was good. Actually, it was better than good. It was great. David was able to pay for his daughter's medical bills and provide his family with a comfortable lifestyle. But when his wife became pregnant again, David was faced with a difficult choice: continue to work at the warehouse or hit the streets full-time. Antonio offered David a "promotion" of sorts. He became Antonio's #2. He would be in charge of distributing product to the street-level pushers. But one night, David's entire world came crashing down. On his way to the store to get formula for his newborn son, a couple of guys from a rival crew ran up on David in the grocery store parking lot and tried to rob him. Afraid of what Antonio might do to his family if he lost the product that was in his trunk, David fought them off with all his might. The brawl ended with one guy dead and another in intensive care. David quickly hopped in his car and sped home. He got there just in time to kiss his baby boy before the police arrived to arrest him.
"So you see son, it was never my intent to leave you." Tears were rolling down David's cheeks. Across the table, DJ had began to tear up as well. "I'm so sorry, but I didn't know what else to do to support you guys." David reached out for his son, and DJ reached back. The 2 stood up and embraced each other for the first time ever. One of the guards came over and tapped David on the shoulder, letting him know that their behavior was not acceptable. "Sorry, its my first time seeing my son since he was a baby." The guard nodded and told them to both sit back down.
Once they were back in their respective seats, David asked his son if there was anything else going on in his life. DJ wiped the tears from his eyes, then smiled at his father. He was currently attending the University of Missouri (his father's alma mater) on a football scholarship. There were even some rumors that he could be drafted by an NFL team after the season. With the biggest grin imaginable, David leaned back in his chair and exclaimed, "That's my boy!"