Transgender Teen Murdered by Best Friend
"I am proud to be me I am proud to be trans I am beautiful I don't care what people think"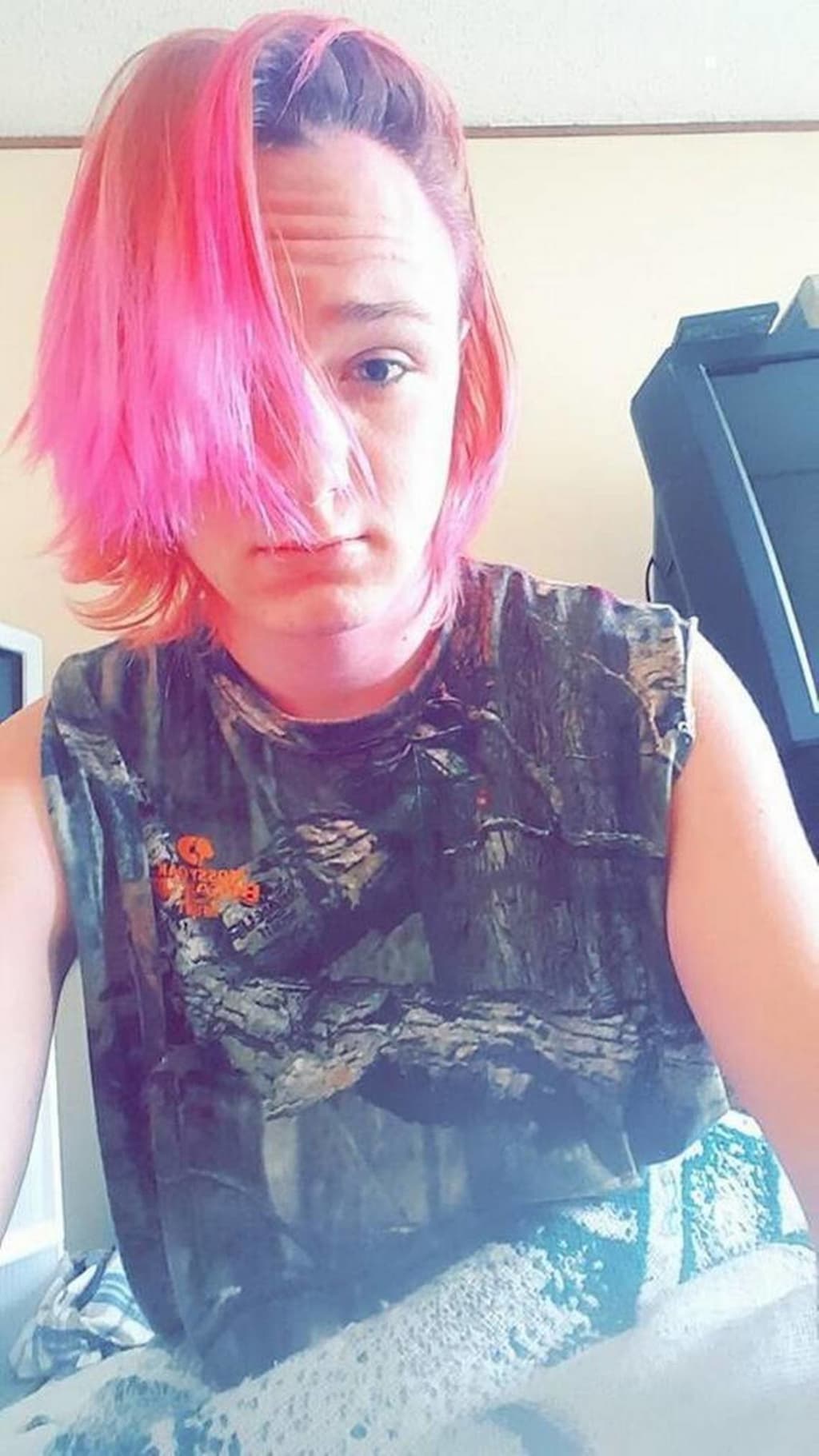 The remains of 17-year-old Ally Steinfeld were found inside a plastic bag in a chicken coop beside a mobile home in Cabool, Missouri in 2017. Her body had been dismembered, burned, and her genitals stabbed and eyes gouged out of her head.
Ally lived in the mobile home with her girlfriend, Briana Calderas, her best friend Andrew Vrba and his girlfriend, Isis Schauder. A friend of Vrba's named James Grigsby helped dispose of the body. In May 2017, Ally came out as transgender, making the announcement on Instagram.
Ally began dating Calderas several months later. All except Grigsby were charged with Ally's murder. Grigby was charged with
Trouble at Home
On September 1, Ally told her sister that she was "in trouble" but did not elaborate further. Tensions in the home were at a boiling point on September 3, the day prior to the murder, though the nature of the tension between the group is unclear. Matthew and Ally got into a physical fight. Ally was never seen alive again.
After Ally's parents reported her missing nearly one month later, police spoke with the roommates. They told police that Ally had ran away. Police did not buy the story and took them to the station for interrogation.
Confession to Murder
Police learned through subsequent interviews with each of the four people that Ally had been murdered on September 5, 2017. All four told the police that they premeditated the murder and provided full details to investigators. They also took police to her remains.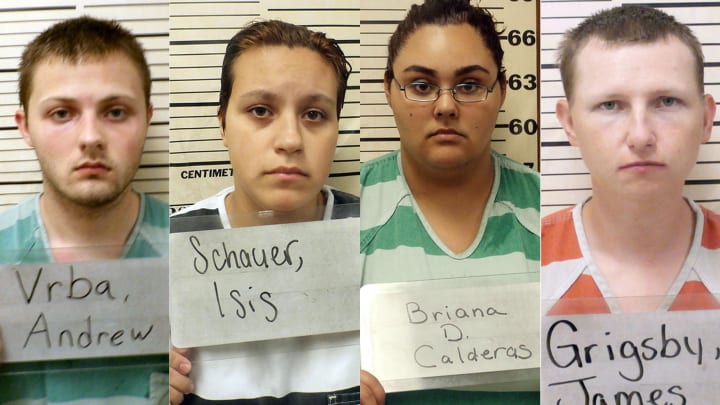 The individuals were not charged with a hate crime but were charged in the murder.
Vrba "Had to Kill"
Vrba told police that he "had to kill" Steinfeld. Calderas said she knew Vrba planned to kill Ally but did not want that to happen. Vrba and Schaurer told police that Calderas was on board with the murder and even participated in the planning process several days before it occurred.
As the four roommates hung out at the trailer home, Vrba attempted to poison Ally with a drink. When she refused to drink the substance, Vrba then took out a knife and stabbed her to death. Vrba told Calderas and Schauder that he "gouged Steinfeld's eyes out" and stabbed her in the genitals multiple times. They told police that he bragged about "torturing" Steinfeld and of the murder, even going into detail about how it happened.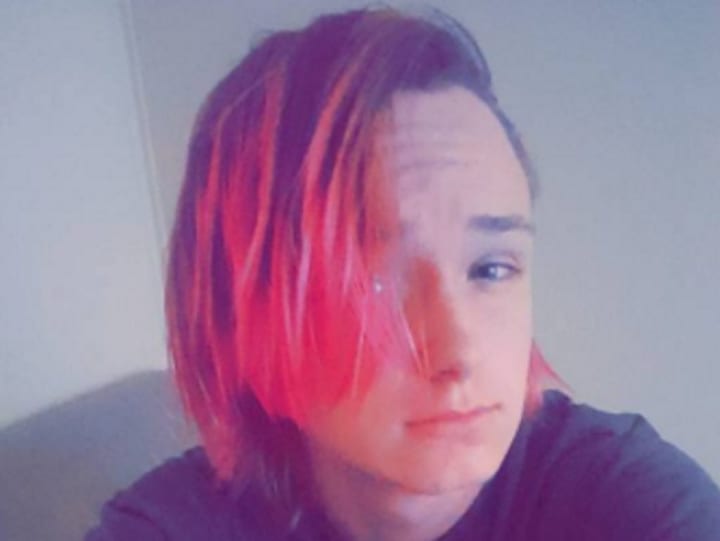 After the murder, all four attempted to destroy the evidence. The women purchased items to help bury a body and cleaning supplies from the local Wal-Mart. Then, they picked up Grigsby from his home where he helped burn and hide human remains. The women then began cleaning blood stains from the carpet as well as other evidence of the murder.
Convictions & Sentencing
Schauer pleaded guilty to second-degree murder and was sentenced to 20-years in prison. Grigsby pleaded guilty to abdandoment of a corpse and was sentenced to four years in prison.
Calderas pleaded guilty to charges of abandonment of a corpse, concealing a felon and tampering with physical evidence in a felony prosecution. She was sentenced to eight years in prison.
Matthew Vrba was the only person eligible for a death sentence in the case. The death penalty was taken off the table after he agreed to a bench trial. He was found guilty but the state spared his life and sentenced him to life in prison with no parole eligibility.
None of the teens provided a motive behind the murder. Vrba addressed the court during his sentencing, stating:
"There is no amount of times I could say sorry," Vrba said. "I loved him as a brother."
"I regret it every day," he said. "I promise you I'm sorry.
"I want my baby," Steinfeld's mother wrote on Facebook. "Praying."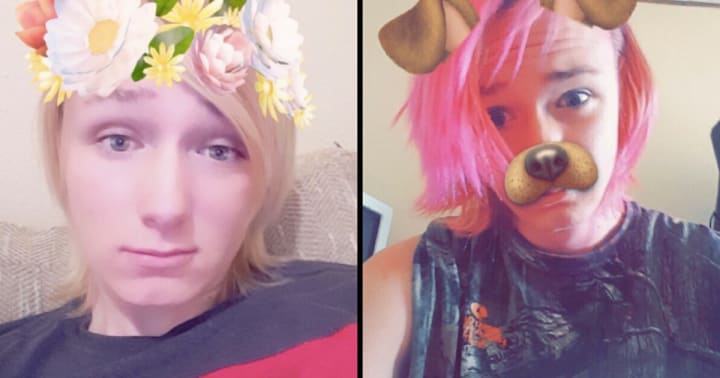 Additional Information/ Resources:
https://www.news-leader.com/story/news/local/ozarks/2020/11/20/texas-county-man-sentenced-life-2017-murder-transgender-teen/6355776002/
https://www.columbiatribune.com/story/news/crime/2020/08/28/ally-steinfeld-murder-case-judge-finds-andrew-vrba-guilty-of-first-degree-murder/42605015/
https://www.kansascity.com/news/local/crime/article175985496.html
https://www.thedailybeast.com/texts-show-teens-had-everything-planned-out-to-murder-trans-girl