This isn't just any court case…
…this is a M&S (and Aldi) court case.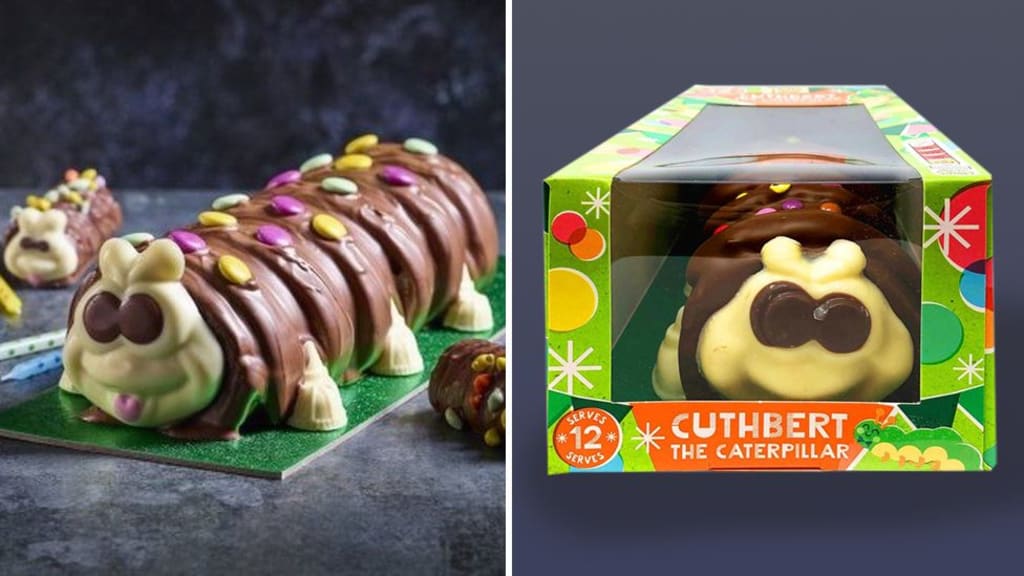 The offending cake…
The court case of the decade, no, not Depp vs Heard, Colin vs Cuthbert. The battle of the supermarket caterpillar cakes.
You could say that this sorry saga started in 1990, 31 years before the case came to everyone's attention as that was when Colin the Caterpillar - the original caterpillar cake was launched to the world by Marks & Spencer. Since it's introduction, 15 million of these rather tasty cakes have been sold and the remarkable popularity has led to all the major UK supermarkets offering their own interpretation of the caterpillar cake.
Curly, Clyde, Wiggles, Cecil and of course, Cuthbert. Each from one of the major British supermarkets, launched in with the aim of of capturing a slice of the 'chocolate log with some sugar decorations stuck to it' market and undercutting the original Colin on price, attempting to reel in the price-conscious British consumer who is more driven by price than anything else.
Most of the other supermarkets made notable changes to their interpretation of Colin to avoid falling foul of copyright legislation - fondant faces instead of chocolate, sprinkles and smaller chocolate beans, but Aldi took it to the next level and produced what you could say to be Colin's doppelgänger.
For those who aren't aware, Aldi has form with 'copying' the products of brands and ending up in legal trouble - most notably with Heck sausages. Their explanation is 'it makes it easier for customers to identify what they are buying quickly' - take from that what you will, I'm not convinced about this somehow, doesn't cut the mustard (or the cake).
After a period of Cuthbert being on sale, clearly Marks & Spencer became frustrated with their £2 cheaper doppelgänger that was eating into their profits and took Aldi to court. With their reputation as a 'disruptor' in the British supermarket game, Aldi took it in a tongue-in-cheek way and managed to get the public on their side and make Marks & Spencer look the enemy.
A series of cleverly orchestrated tweets followed: 'Marks and Snitches', a redesign of Cuthbert's packaging involving prison bars, a truce sign between the two rival shops and a sneaky cameo for Cuthbert in Aldi's Christmas advert.
This quickly got the British public on side as we loved watching two of the nation's biggest supermarkets battling each other over social media and that the German (whisper it - they like to make out they're British) supermarket chain felt like they'd been treated unfairly by a business that many hold in high esteem. Unfortunately, Aldi's social media team's antics - while amusing - well and truly irked Marks & Spencer. This may be because nobody was taking their intellectual property claim seriously, or that they just don't have the same level of humour and engagement as Aldi.
Either way, after the initial Twitter war, things quietened down a bit as people realised that Marks & Spencer were taking this deadly seriously and wanted Cuthbert off the shelves, which is exactly what happened for a few months.
However, the legal challenge had the opposite effect. Millions more people were now aware of Cuthbert and wanted a piece of him. Aldi launched a charity special edition (dubbed 'Caterpillars Against Cancer') and a cuddly toy of Cuthbert along with their usual Christmas Kevin the Carrot collection which I may or may not have got very excited about and now own (future collector's item?)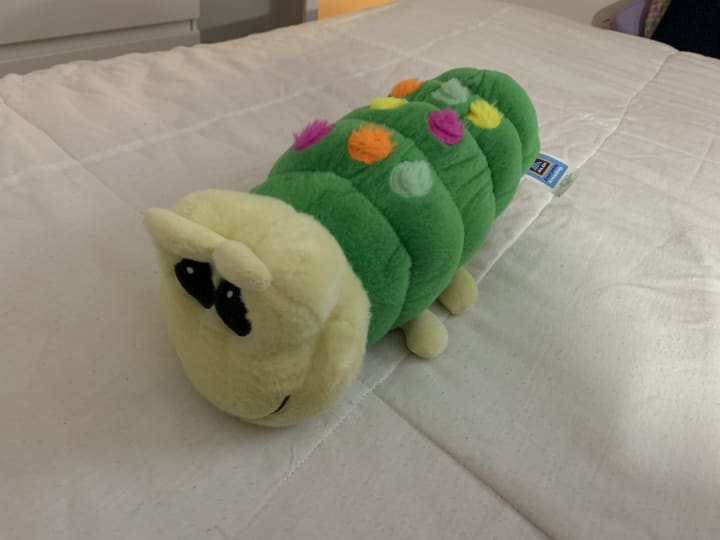 After much to and fro, in February 2022, the Colin vs Cuthbert case was resolved out of court and the two companies reached an undisclosed settlement that kept everyone happy (although I was a bit sad to see the end of the inter-company battles).
Since the case, I don't think Aldi have had it so good in the caterpillar cake department. Every time I go there, they have sold out of Cuthbert cakes. I also don't think that Marks & Spencer have come out of things too badly as I've recently bought some of their caterpillar-related products which are substantially more than their Aldi - maybe the intended effect?
About the Creator
Attempting to be an automotive and business writer. Not too bad at stringing a sentence together.
Reader insights
Be the first to share your insights about this piece.
Add your insights