The Unsolved Mysteries of the Axeman and the Sodder Children
My two favorite cases from Buzzfeed Unsolved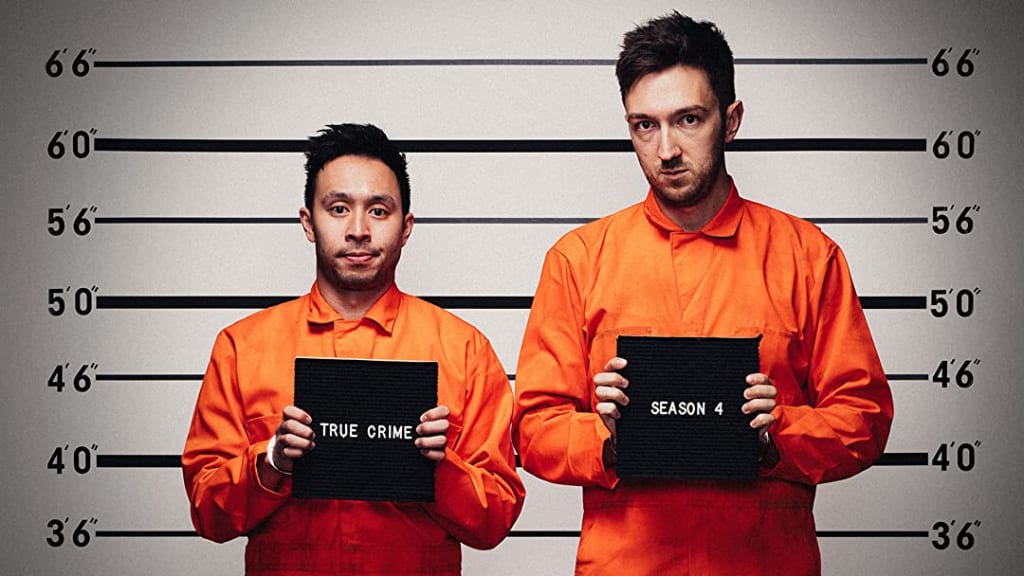 True crime has always been something that intrigued me, especially unsolved true-crime mysteries. The idea of someone committing a heinous crime and getting away with it, never to be brought to justice, is both terrifying and impressive.
The true-crime obsession only grew when I found Buzzfeed's own Buzzfeed Unsolved, starring Ryan Bergara and Shane Madej. Not only do they cover some of the most infamous, gruesome unsolved mysteries, but they also cover the less known, tame stories as well. From their collection, I've gathered information on two of my favorite true crime mysteries presented by Shane and Ryan.
The Axeman of New Orleans
In the early 1900s, from 1918 to 1919, the serial killer who later went by the name, "The Axeman," began murdering citizens of New Orleans. What makes this case so interesting to me is how he murdered his victims - by using the victim's own axe, grabbing it from wherever they stored it, to kill them while they were asleep. It was estimated that he injured 12 people and murdered 6 people. The reason behind his or her murders isn't certain, but from what I've gathered from the letters he sent to press at the time, it seems as if the Axeman felt that they had to satisfy the Devil, and claimed to be a demon as well.
Personally, my favorite part about this case is that, if the people were really too worried about being murdered by the Axeman, they could have destroyed or safely relocated their axe and other deadly weapons. Would that completely stop the Axeman? Probably not, but it would lessen certain people's chances of getting whacked with an axe. Another interesting part about this case is the proposition he made to New Orleans citizens - they had to play jazz music on a certain night, and if they were playing jazz, their lives would be spared. Oddly enough, it worked!
From Buzzfeed Unsolved's video, there is a suspect - Joseph Mumfre. I believe that Mumfre may have been the Axeman, as there was a few good pieces of evidence that linked him, but not enough to be definite. I do believe that the possibility of two people teaming up together is also likely, but there is not much evidence I have seen to validate that claim.
The Sodder Children's Disappearance
Imagine your house catches on fire on Christmas Eve, and along with the fire, your children mysteriously disappear, never to be seen again. That is what happened with the Sodder family. George and Jennie, the father and mother, and four of their children escaped the house fire. However, five of their younger children - Maurice, Martha, Louis, Jennie, and Betty - were not seen or found during or after the fire finally stopped.
What was so odd about this story is the time it took for the fire department to finally arrive at the house. It took them seven hours for a 2.5-mile drive - I know, insane.
Although the cause of the fire was deemed faulty wiring, Jennie and George believed that it was not the reason for the fire. Instead, they thought their kids were kidnapped, and with good reason.
Have you ever heard of cases where it seems it would be obvious who committed the crime? Yeah, that's kind of how this one feels for me. A life insurance salesman (allegedly) claimed that the Sodder house was going to "go up in smoke" and that the "children are going to be destroyed" and said this directly to George! I don't know if I'm the only one, but I think that's good enough for a confession.
There were also multiple sightings of the children soon after the fire, but none of them drew the parents any closer to their children. Sadly enough, the Sodder children case was closed with the parents not knowing what happened to their children.
To me, the suspect is obvious - the life insurance salesman! He literally threatened George with the murder of his children and the destruction of his home. Now, I do not believe the children died in the fire, but were kidnapped and taken away from the family. If I was a parent, kidnapping my children would make me more upset than them just dying in a fire. At least if they died in the fire, you would know where they were and have closure. The Sodder family had no clue what truly happened to those five kids, which is what makes this case so suspicious and disturbing. Imagine your children disappearing and never knowing where they ended up.
----
True crime has become a popular genre of entertainment recently, especially with new YouTube channels and podcasts centered around the very topic. Even if someone is listening to these stories for entertainment purposes, keeping these unsolved mysteries and solved cases alive is important. Maybe one day the new generations will even solve some of these mysteries! Who knows, with all the technological advances we are making on a daily basis?
Buzzfeed Unsolved Cases Discussed Here:
Sodder Children - https://www.youtube.com/watch?v=z0AKoCMydkc&list=PLD8iUdp33PqQw7u1vHwhIcDLCjU45kOb-&index=9
Axeman - https://www.youtube.com/watch?v=YrMGIqecu0Y&list=PLD8iUdp33PqQw7u1vHwhIcDLCjU45kOb-&index=13
Nat
Just a teen with a dream of travelling and writing for the rest of my life (but if I'm being realistic, maybe just a few trips a year as a journalism teacher :))
See all posts by Nat →