The Stranger Next Door (Pt. 1)
Chapter One — Discovery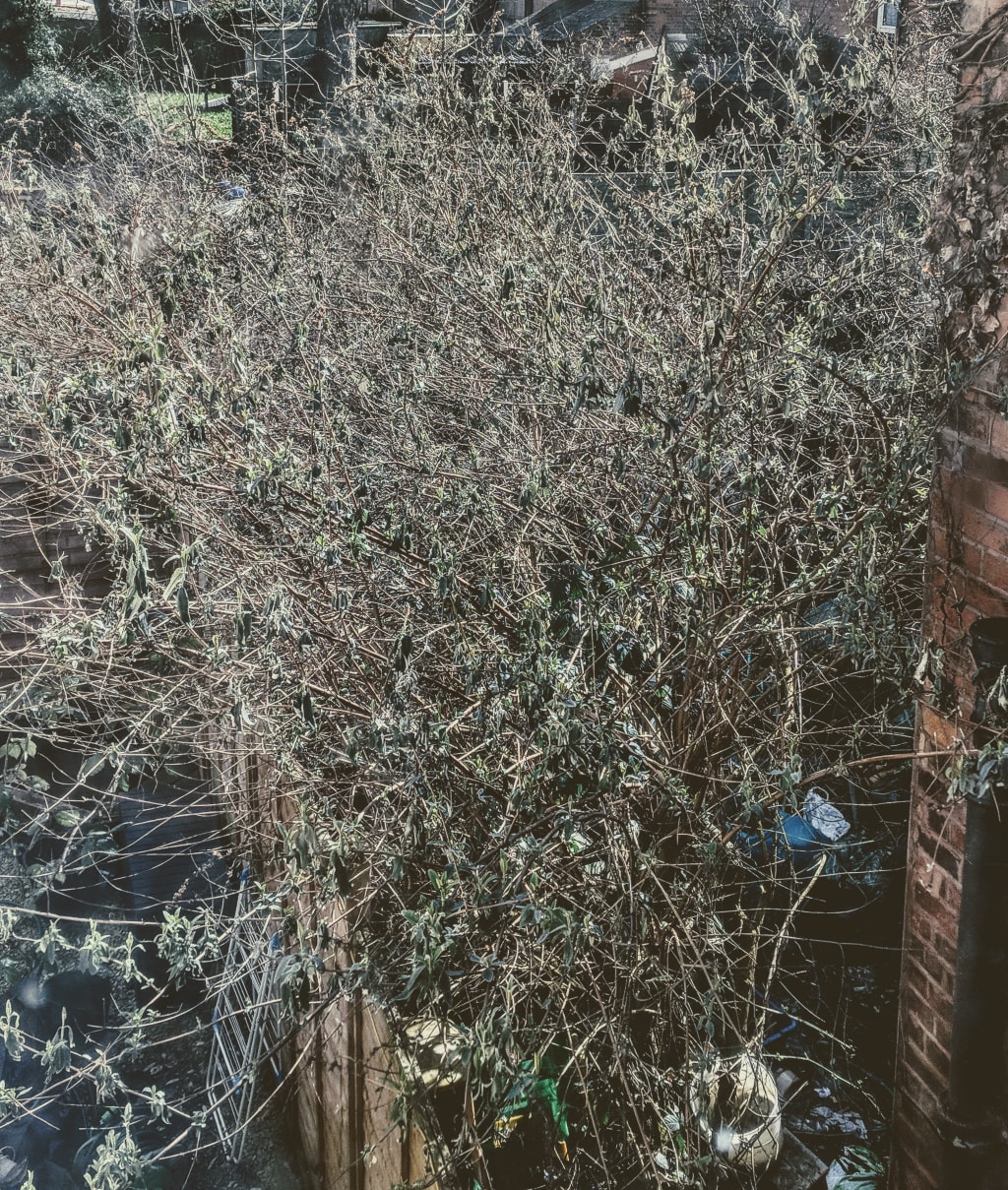 When we first viewed the house we now live in, next door was in such a state we assumed it was derelict. There were boards at the windows, you couldn't see the front door for overgrowth, and the local people had decided to use the front garden as a flytipping point.
Nevertheless, we decided to buy the house. It had recently been renovated, and despite its ugly sister, it was fresh, clean, modern and homey. Perfect for our first home together.
As we began to move our belongings in, and decorate it with our personal stamps, we began to hear noises from the other side of the wall. Soon enough, it became apparent that somebody was occupying the hovel. The question now was, who?
We inquired with our neighbours on the other side, an older couple, who were very pleasant, friendly, and welcoming. "Oh, that's Frank," they said, as though this was common knowledge.
"Someone lives there?" I asked in horror.
"Oh yes, he's lived there for about 25 years now," she replied.
Not wanting to seem judgemental or rude, I moved the conversation to something idle and mundane that escapes my memory, but I couldn't help wondering, what on earth had happened to this poor man to cause him to live like this?
I came home and ventured upstairs to put some washing away. I stopped to take a look out of the window at the jungle that had dominated our gardens. My gaze wandered over to Frank's side, it was only now that I noticed children's toys, possessed by the vines and branches. I could see a ride-along car, constricted by the grasp of trees and roots.
Had this once belonged to a child? Did Frank once have a family? Children? Grandchildren?
Pete and Helen from number 17 hadn't mentioned him ever having a family; they had said the house had been this way as long as they had lived there.
So what had happened? I couldn't help my curiosity running wild. Perhaps he had once had a family as a young man, and something had gone horribly wrong? (Please bear in mind that I had not yet met our elusive neighbour, and I am only assuming that he is aged, because of the time it would have taken for the devastation to occur to the house, and the news that he had lived there for a quarter of a century).
Perhaps there was no deeper meaning to it, and he just didn't care to keep up appearances.
I believe it's human nature to judge people by our own standards, and the fact that I wouldn't live this way led me to assume that he must be suffering with some great depression or that something horribly tragic may have happened to him, causing him to care so little for his home.
In reality, it may be that he is perfectly happy with living this way, he may enjoy the speculation, and the stories that people make up about him.
Who is this man? I couldn't help but wonder. And what had happened to him?
A few weeks passed, we had furnished our living room and added a splash of colour to the magnolia walls and we decided to invite some friends over for a house-warming. I cooked a wide variety of party food; pasta, pizza, spring rolls, samosas, sausage rolls, nuggets and chips; I had also bought various snacks: cakes, nachos and dips, sweets and profiteroles. Considering we were only expecting 12 people, this was quite a feast.
People began to arrive, bringing with them various alcoholic beverages and drugs of choice. Music was blaring and we were all set to have a great night. I had airbeds and sleeping bags at the ready for anyone who wanted to stay and a selection of games to play for later in the evening. Spirits were high and everybody was having a great time.
Midnight crept up on us, and for the first time in the six weeks we had lived in our new home, light from next door trickled into our kitchen.
fiction
Opening the door to my mind and hoping to help people along the way.
Receive stories by Sophia Merici in

your feed