The Strange Case About the Disappearance of Margaret Fleming
Her carers were convicted of murder though no body has ever been found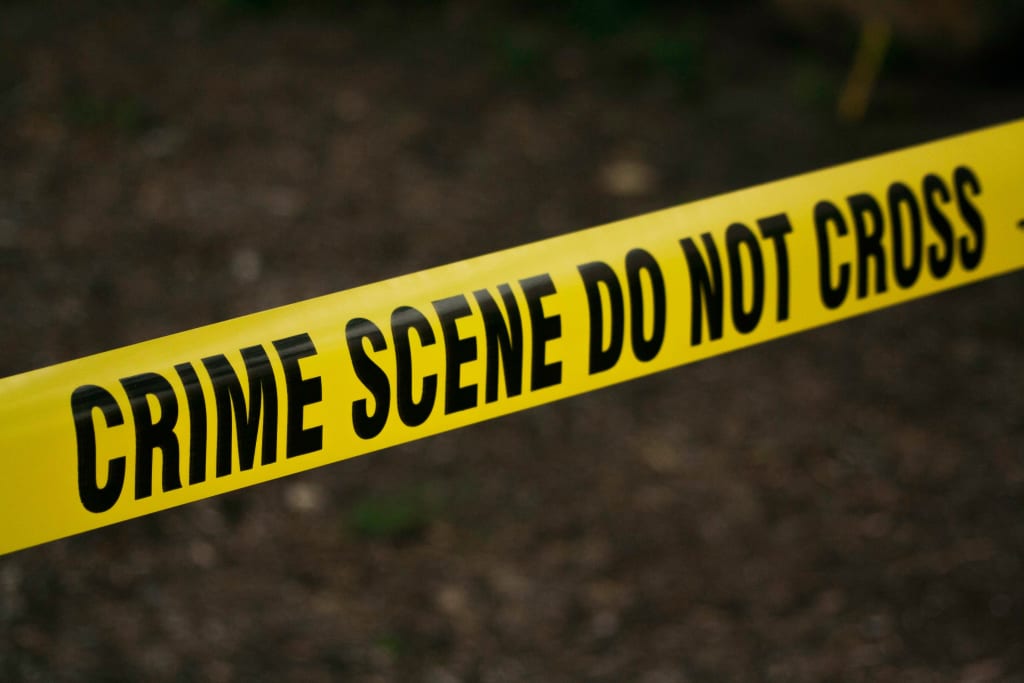 pexels
Last night I watched a two part documentary about the conviction in 2019, of Avril Jones and Edward Cairney, for the murder of Margaret Fleming.
It was a BBC documentary, remarkable in that it showed the actual court case in Glasgow High Court. Never before had cameras been allowed in to a Scottish court to film a murder case. The case was conducted with dignity, exposing the extraordinary facts, few as they were, in the presumed murder of a vulnerable young person. It was a captivating, riveting watch.
Margaret was born in 1980 and grew up with her parents in Port Glasgow, Inverclyde in Scotland. She attended normal school, but had significant learning difficulties. Her teachers recalled that on leaving school, she had the reading age possibly of an eight your old, and they thought that she would need considerable support in her adult life.
By all accounts she was an easy going child, with a ready smile. She was naïve and easily manipulated. As a teenager she was quite tall and overweight with dark hair seen cut very short in some photographs.
Though some details of her home life are a matter for conjecture, she apparently had a poor relationship with her mother, who complained much about Margaret being difficult and violent, in contrast to her quiet demeanour at school.
In 1993, Margaret's parents divorced, and she went to live with her father, and it seems that Edward Cairney and Avril Jones soon became part of the equation.
There are photographs showing Margaret, her father and Edward and Avril together, seated around a table outside sharing a meal. Margaret appears to be happy.
What is not known is whether the relationship between her father and the couple was genuine. As events were to unfold, there is a distinct possibility that Edward and Avril could have been already planning ways to access Margaret's benefit payments.
Crucially, it appears that Margaret's father designated Edward and Avril as Margaret's carers in the event that anything happened to him.
In 1995 her father died, and soon after that the couple became the girl's official carers, breaking off all contact with Margaret's mother and moving her to live with them in a remote house in a coastal village called Inverkip situated in the western lowlands of Scotland.
Margaret's mother did attempt to keep the girl with her, but their relationship was in tatters and she initially allowed the girl to spend two weeks at a time in the home of Edward and Avril. She had never met them before the occasion of her husband's funeral.
On one occasion, she turned up at the house, determined to get Margaret to come back to live with her, only to be assaulted by Edward. Margaret was apparently asked to nominate where she wanted to live and chose Inverkip. Her mother had no legal power to force her back into her own care, as by this time Margaret was regarded as an adult and could make up her own mind.
This would have been far enough away from the place that Margaret grew up to be entirely new to her. Any friends from school, or acquaintances would no longer have had any contact with her. There is no record of Margaret ever owning a mobile phone so she had no way of keeping in touch.
Margaret was last seen in public in March 1999, when she attended a party with Avril and Edward. The occasion was the ruby wedding celebration of Avril's parents. A photograph shows Margaret, now looking quite slim, in the living room of a house standing between an elderly couple.
Avril's mother could not recall Margaret attending the family celebratory Christmas meal in December of that year. She remembered a phone call with her daughter in January 2000, when Avril had told her that Margaret had left with a traveller ( meaning a member of the itinerant population). She didn't question it, presumably deeming it to be none of her business.
In 2016, Avril had to complete new forms for the benefit office and as part of that procedure, a personal interview with the claimant was required. Margaret did not attend the appointment that was given and a social worker followed up by visiting the address that was on the forms. She was somewhat concerned because in completing the application on Margaret's behalf, Avril had disclosed a long history of self injury and very poor hygiene, stating that Margaret smelt and was unable to manage her periods ' which were a nightmare'.
The social worker turned up on the doorstep, to be told initially by Avril that Margaret had gone out for a walk with her partner. However, the social worker could see a man in the back of the house, who appeared to be trying to stay out of view. She pointed this out to Avril, who said that he must have just come back. At which point Edward joined the conversation and said that Margaret had gone out the back door, and was probably on her way to the village.
At this stage, the social worker was by now convinced that Margaret was not there at all.
She left the house and reported the situation to the police, who commenced a missing person investigation.
When the police arrived at the property, they were taken aback by the appalling state of the property. There was a huge section of wall missing, leaving the house open to the elements. The occupied rooms were cluttered and dirty.
On visiting what was said to be Margaret's bedroom, where she was currently supposedly sleeping, a young officer stated he found a layer of dust on the surface of the bed. It was clear that no-one had slept there for a lengthy time, probably years.
By this time, the story of the missing girl had hit the local news. One journalist arranged to interview Avril and Edward. What ensued was an unbelievable and extraordinary interview.
When asked what Margaret was like, Edward said she was short and fat and dirty. Avril sat silently and didn't answer the question. Then Edward said she had gone away and was now in Poland, working as a gang master in a crime syndicate. The journalist couldn't believe her ears! So he was claiming that this young girl, who was unable to care for herself was now a gang master in Poland!
The police were now convinced that something had happened to Margaret and upgraded their enquiries to a murder investigation. They bulldozed and dug the entire garden looking for human remains. They searched the entire neighbourhood. They trawled the nearby waters.
Meanwhile Avril and Edward continued to say that she was alive, but gave no indication where she could be. They repeated the claim that she had gone off with a traveller.
But they were still claiming all her benefits.
There was no evidence that Margaret ever had a bank account, a passport or any official documents. How did she get to Poland?
There were so many holes beginning to appear in Edward's story.
Avril continued to keep silence and her expressionless face spoke volumes.
No tears.
No impassioned pleas for Margaret to return.
When asked to provide the police with personal items, there was no DNA found on anything they were offered.
Edward told police there were some letters from Margaret after she went to London in December 2000, ostensibly to see the Millenium Dome. The police found two letters which purported to be written by Margaret. Her ex teachers and others who had known her in the past were adamant that Margaret would not have been unable to write such letters as her literacy skills were very poor.
To cap it all, they also found a receipt from the hotel from where the letter was sent, confirming that Avril and Edward were in London at that time. How strange that they didn't meet up with Margaret who was supposedly staying there too! And just two letters? What about the other sixteen years that she had been missing for?
Without a body, but with clear evidence that Edward and Avril had been lying over and over again, and no sightings of Margaret for seventeen years, a murder trial began.
The jury found them guilty and both have been sentenced to life imprisonment.
Here is the BBC trailer for the documentary. If you have access to BBC, you may be able to view the programme in it's entirety.
(6) Murder Trial: The Disappearance of Margaret Fleming Trailer https://www.youtube.com/watch?v=ZUF93zqEC40&list=PL2DwGWLL5aChjSROPAm2scikYB4Y-vhRY&index=2
There are many remaining unanswered questions.
1. Where is Margaret's body? Edward and Avril have so far refused to make any comment and deny murder.
2. How was Margaret murdered? On her last sighting, she had become much slimmer. Was she starved to death?
3. What was the relationship between Avril and Edward? A good friend of Avril's, who had known her for more than twenty years, did not know if they were actually a couple. Was Avril manipulated by Edward? She was certainly guilty of benefits fraud as it was always her who claimed the money. Could she also be a victim?
4. Why was Margaret never taken to the doctor's, in view of Avril and Edward's claim that she frequently self harmed? No records exist of her having been taken to any medical facility.
5. Was there a sexual relationship between Edward and Margaret? Perhaps facilitated by Avril?
6. How could Social Services have been so incompetent as to lose all contact with a vulnerable young adult, and not notice she was missing for seventeen years? Ironically, the ongoing investigation into this has had to be put on hold due to the current pandemic.
7. If Social Services could lose this young woman, how many other vulnerable adults are in totally unsuitable placements without ongoing support?
Thank you for reading.
Previously published in Medium Jan 1 2021