The New Girl Took My Best Friend, And My Life
A Sixteen Year Old Girl Stabbed to Death By Who She Thought Was Her Friend.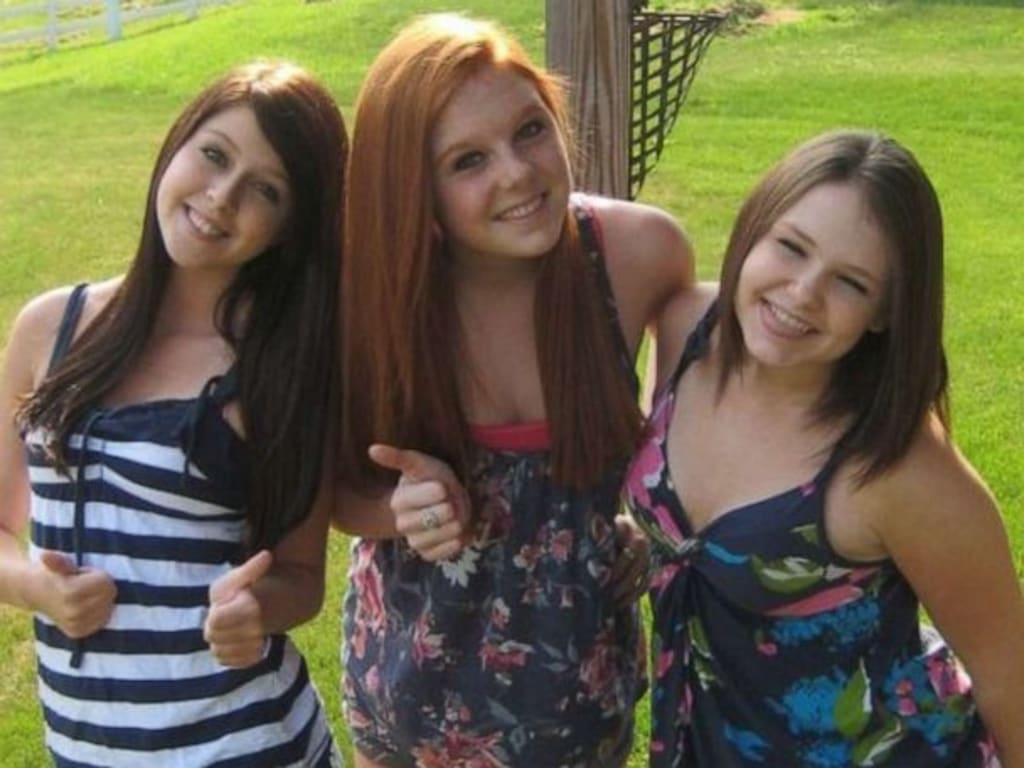 Shelia Eddy, Rachel Shoaf, Skylar Neese
Born and Raised in West Virginia, Skylar Neese was your everyday teenager. Looking for fun and friends that would last her a life time. Shelia Eddy had been her best friend for years. The pair had known each other since they were 8 years old, so you could say they grew up together.
Freshman year of high school, a new girl appeared at school. Rachel Shoaf was a fiery red head who had just moved to the area. Shelia and Skylar introduced themselves and they became an inseparable trio. They went everywhere together. Skylar proclaimed herself as the rock between the two.
Skylar did work at a local Wendy's and was an honor's student. She had the dream of becoming a criminal lawyer.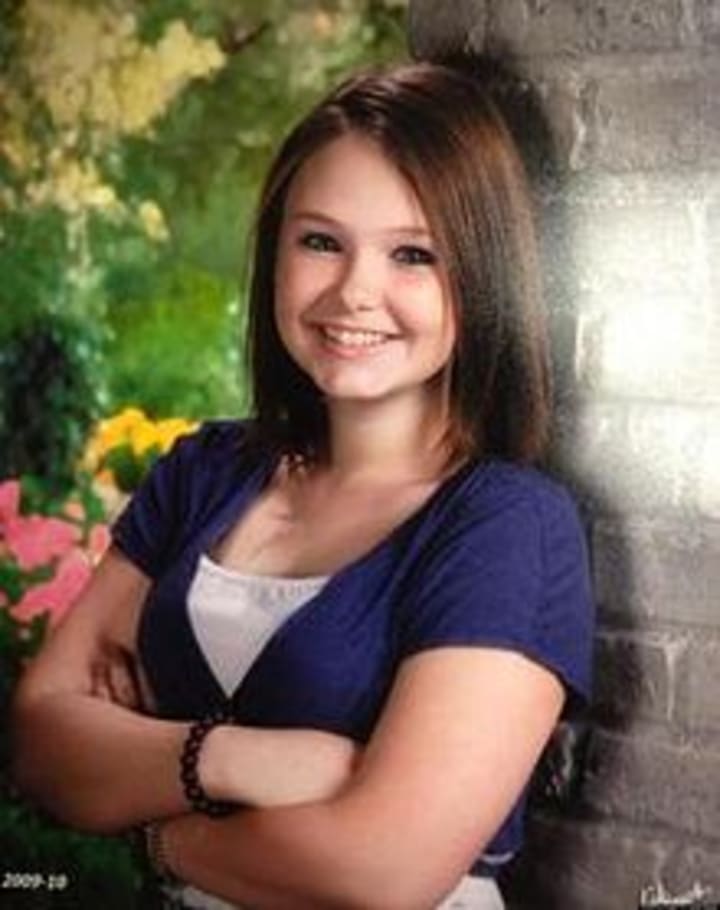 Friends came first with Skylar. The trio called themselves, "The three muskateers." The three were on social media with funny videos and sharing glimpses into their friendship.
On Thursday January 5, 2012, Skylar came home from work said good night to her parents and went into her bedroom, shut the door. The next day, her dad had plans to meet her for lunch and realized Skylar was not there. He called his wife, Mary, to see if she had heard from her. Her mom stated she had not, but thought maybe she was just out with her friends.
Dave, her father, called her friends and asked if they had seen or heard from his daughter. They all declined seeing Skylar. He continued to walk around the apartment building and to his surprise he saw a small bench placed under his daughter's window and the screen was missing.
After several attempts of trying to reach his teenage daughter Dave knew something had to be wrong. His wife, Mary, calmed his nerves and said they would contact Wendy's after Skylar's clock in time to see if she showed up for work. Skylar was not one to miss work.
The parents didn't have time to call, Wendy's called first. They stated Skylar had not shown up for her shift. Both parents realized their only daughter was missing.
A short while later, Mary received a call from Shelia stating that she wanted to tell her the truth which was they all snuck out the night before. Skylar has snuck out before with her two friends and went joy riding. Getting caught for being out after the town's curfew.
Shelia stated that Skylar insisted they drop her off at the end of the street, so her parents didn't hear her sneaking back in. Her parent's first instinct is that she was abducted after being dropped off, and was headed home.
That's when they decided to call authorities on her disappearance. At this time, she had been gone 24 hours.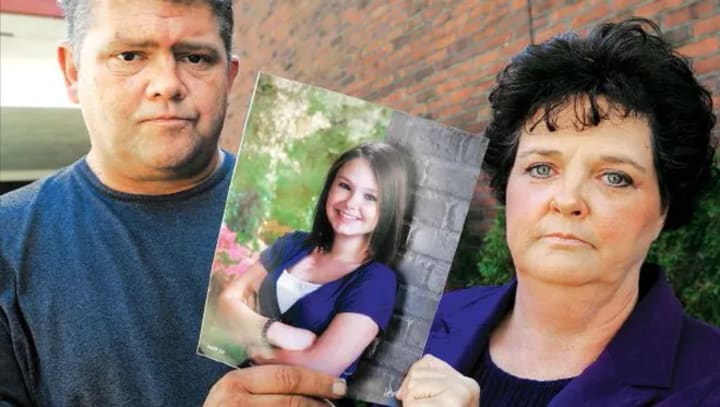 Investigators started their investigation in the small town of Star City, West Virginia. Their first impression is that maybe Skylar had run away. Until, they received the camera footage from the apartment complex.
Sheila Eddy stated they returned Skylar back at midnight, but camera footage shows a car pulling up to the building at 12:30am and Skylar getting into the back seat. The car pulled off. Her mom's theory was maybe she got home and midnight and a second vehicle pulled up and she snuck out a second time. Since Skylar willing got in the vehicle, an amber alert was not initiated.
Sheila came right over to the Neese's residence to try and console them. Telling them that Skylar will come home and it will all be okay. That she misses her and she loves her and she wants her back too. The next day Shelia came back and sat with Mary on Skylar's bed crying together. Shortly after, the two ladies went out and put up missing signs together across town.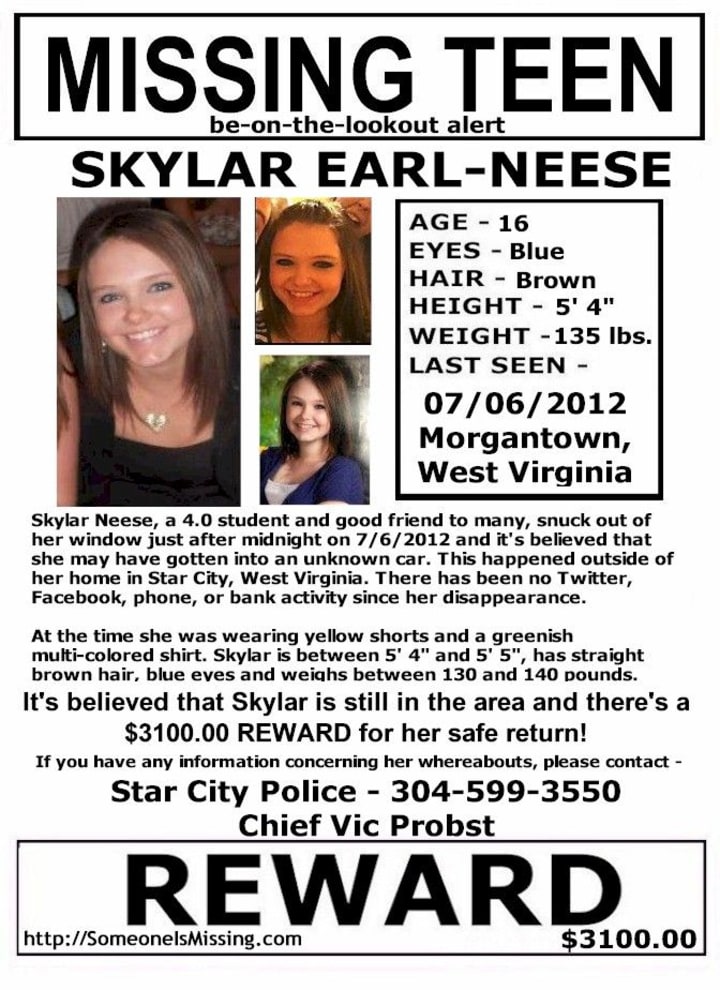 A close family friend of Shelia, Chrissy Swanson, states that Shelia was very concerned and very worried for her friend. She wanted to do anything and everything she could to help.
Dave made a plea for help on local news as the search continued to see if anybody knew anything about what had happened to his daughter. By that Sunday evening, Skylar had been gone the whole weekend. Her family knew something was absolutely wrong. This wasn't like her at all.
The community held a candlelight vigil. School friends showed up including Rachel and Shelia. They hugged the parents and just cried their eyes out. Everyone wanted to know how can they help these two poor girls?
The lead investigator realized Skylar must not have run away because she had not used her cell phone or her ATM card. She stated that if Skylar was a run away, she would have used one or the other. Or both.
Rumors starting flying about Skylar on social media, from she overdosed on drugs to her being in another country. But what really highlighted things for investigators and friends is that people were reaching out to Shelia and Rachel both, saying they had to know something and to just say it.
The heat really turned up on the two girls after the FBI got involved and started questioning students.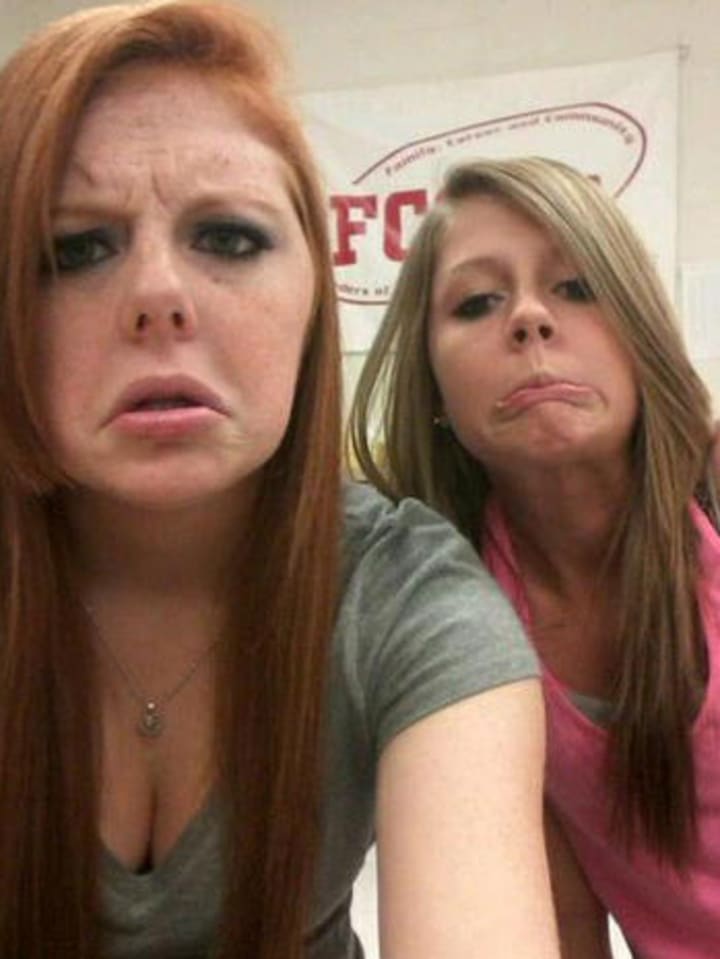 FBI would attend different Fall High School events and pull Rachel and Shelia aside to question them about their involvement or if they know the where abouts of Skylar.
Dave Neese was very frustrated and felt that the investigators were wasting their time on the two girls because he didn't even have a thought that they knew anything. He told the FBI to leave Shelia alone. They were harassing her 24/7.
Investigators had a feeling they knew more. During the questioning they said Shelia seemed calm and collected. Rachel on the other hand was distracted and drawing on the desk. Their story never varied. But investigators started collecting physical evidence that didn't match up with the girl's story. Rachel's cell phone was pinging off of a cell tower in a whole other town. So investigators knew at that moment, they were lying.
It's been 6 months since the disappearance of Skylar. Her parents stated they didn't celebrate Christmas that year. By that time, Rachel and Shelia had stopped attending University High School. Rachel was seeming more agitated. Arguing more with her mother.
On December 28th Rachel snapped. Her upset mother called the police. On the 911 call you could hear Rachel trying to take the phone and hysterically scream at her parents. Rachel was brought to a mental facility, where she contacted investigators and wanted to speak at her lawyer's office.
They entered the law office. There they found Rachel next to her lawyer pulling on the trash can like she was going to be sick. They asked her the questions they figured she would answer. She answered and said, "We stabbed her."
Not only had the two girls killed Skylar, but they had planned it for months. The girls decided on July 5th. Earlier that day, Rachel obtained the shovel and placed it in the trunk of the vehicle and brought clean clothes, cleaning supplies, and Shelia provided the kitchen knives. They let Skylar know they were on their way. Skylar gets in the car, they drove for an hour. They got to the scene where they could all talk. They were outside of the car when Skylar tried walking back to get in and Rachel said, "On Three". She counted to three and they began stabbing her to death. Skylar was screaming Help and Why? She fought hard to defend herself. He last word was, "Why?"
They covered her body with dirt and branches and left Skylar there. Rachel said she had to kill her before she went to church camp. It is said, they killed her because they didn't like her. Rachel then led authorities to Skylar's scattered remains and they were sent off for testing where it was verified it was Skylar Neese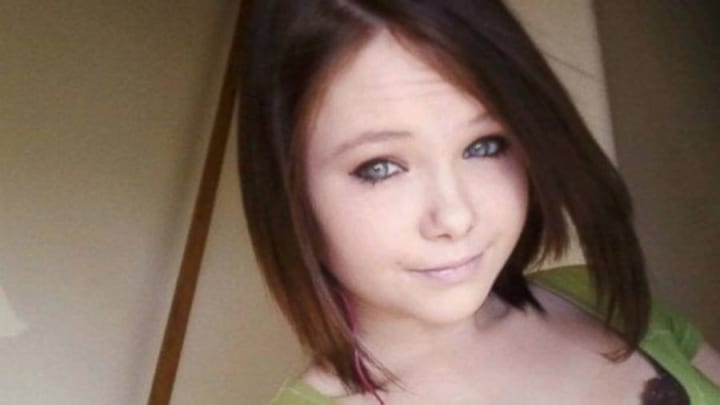 The confession was kept secret, even from the family, while the investigation continued. All the parents knew was that the remains were of their daughter.
Investigators devised a plan where Rachel would invite Shelia to her house as hidden cameras were near, she would try to get Shelia to incriminate herself. He said the girls seemed very casual. A few days later, investigators obtained a warrant for Shelia's house to see if they could locate any of Skylar's DNA. In the trunk of Shelia's trunk, they located the DNA they were looking for. Skylar's blood was located in the trunk.
Investigators finally told the Neese parents the truth. Her two best friends killed her. On May 1st, 2013 Rachel Shoaf pleaded guilty to 2nd degree murder. Shelia was arrested at the local Cracker Barrel where she had lunch with her mother.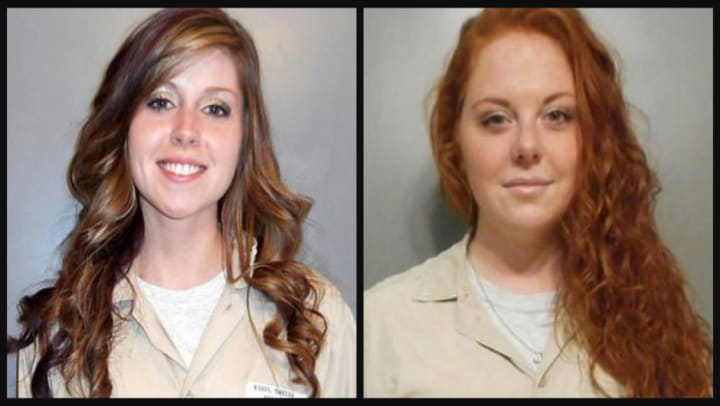 Next, people wanted to know why. They wanted to know the motive. Friends noticed that the two girls were pulling away from Skylar and talking bad about her behind her back.
Shelia was sentenced to life in prison and is eligible for parole in 15 years. Rachel Shoaf was sentenced to 30 years in prison and will be eligible for parole in 10 years.
Teenagers in the area state they have trust issues. They are more careful with who they become friends with.
A memorial sits where Skylar's last breath was. And now Amber alerts go out even when a child is suspected to have run away.
Reader insights
Be the first to share your insights about this piece.
Add your insights