The Mysterious Death of Rey Rivera
Rey Rivera was said to be a happy man. He was recently married to his beautiful wife, Allision Jones. In December of 2004, the newlyweds moved to Baltimore from Southern California. Rey acquired a job in the new city working for his best friend, Frank Stansberry, at his investment newsletter company called Stansberry and Associates. Like any newlywed couple, Rey and Allison were excited to start their life together. According to Allison, they were discussing having kids which Rey was elated about. However, just six months after the happy couple signed their marriage certificate, their idyllic marriage would come to a gruesome end.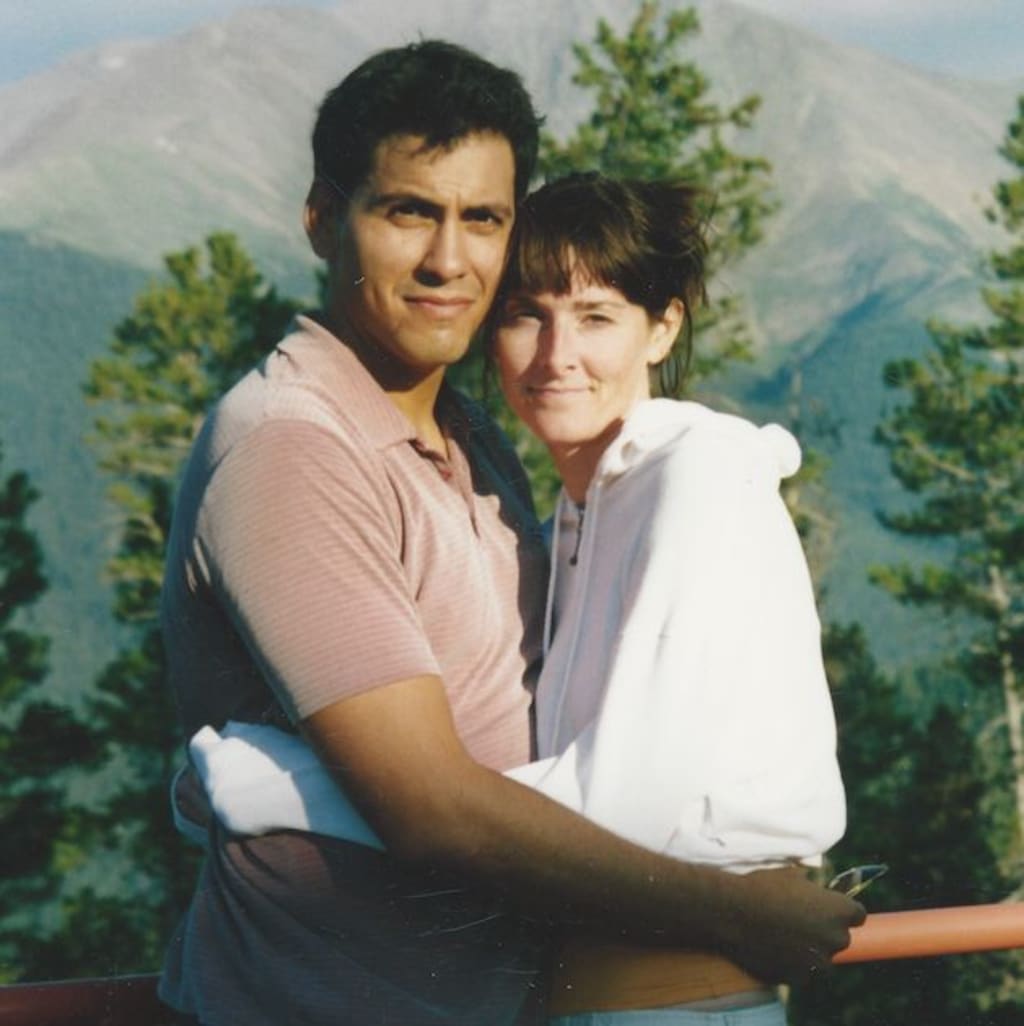 On May 16, 2006, Rey made Allision a quick breakfast before she rushed out the door. She was going on a business trip to Richmond Virginia, so she would be away for a couple of days.
The night around 5:30 PM Rey was working in his home office. A friend of the couple, named Claudia, was staying in their home at the time.
Claudia heard Ray on a work-related phone call. Suddenly she heard him say, "Oh sh*t". He quickly left his office wearing flip-flops. He left his computer and all of the lights on as if he was planning on coming right back. He swiftly walked out of the door and left the home in Allison's black SUV.
Later that night, Allison called Claudia. She hadn't heard from Rey all day and she was starting to feel a little anxious. Claudia told Allison about Rey abruptly leaving the house. Although it seemed a little strange, Allison wasn't too concerned and figured Rey would call her eventually.
When Rey hadn't returned any of Allison's phone calls by the next morning, she started to panic. She called Claudia to find out where Rey was. Claudia said she had no idea, and that Rey had never returned home the night before.
Allison quickly returned home from her business trip. Shortly after, Rey's family and the police were contacted. They filed a missing person's report and began searching for Rey, convinced that something was terribly wrong.
After several days of searching for Rey, family members made a huge discovery. They found Allison's SUV. It was parked in a parking lot off of Saint Paul Street, near the Belvedere Hotel and Stansberry and Associates.
Police were contacted and began to search the area, hoping to find Rey.
The police did find Rey that day.
Rey was found dead in an unused conference room that was positioned below the Belvedere Hotel. It appeared he had jumped off the roof of the hotel, creating a large hole in the building below that led to his battered body.
Police on the scene ruled Rey's death a suicide, assuming that he jumped to his death from the hotel's roof.
However, this case is not as cut and dry as it seems. There is a plethora of contradictory evidence, suggesting that this could not have been a suicide. Similarly, Rey's wife, family, and friends are convinced that Rey was not the victim of suicidal impulses but of a homicidal attack.
Below we discuss the four main theories of what happened to Rey Rivera.
4 Theories About What Happened to Rey
According to an article by The Radio Times, there are a few prominent theories as to what could have happened to Rey. These will be discussed in detail below.
Theory #1: Rey Committed Suicide
When Rey was initially found, the Baltimore police ruled his death a probable suicide.
However, this theory doesn't add up. Here's why:
Rey was a newlywed with everything going well for him. What was his motive?
Rey had no history of mental illness or suicidal thoughts
The position of the hole in the roof was too far away for Rey to have jumped off the roof of the Belvedere hotel. He would've had to jump a horizontal distance of 45 feet to reach the hole.
Another possibility is that he jumped out of a window on the 11th floor which was closer to the hole. However, he would've had to go through a locked office or someone's apartment in order to reach a ledge that would allow him to jump out of a window.
No one at the Belvedere saw him that night.
Rey's phone and eyeglasses were relatively intact after the fall yet Rey's body was completely mangled. How would his body be in such bad shape yet his eyeglasses and phone hardly have a scratch? Did I mention his phone still WORKED? Something doesn't add up.
The medical examiner did not rule Rey's death as a suicide. Some of the wounds were inconsistent with a fall.
Theory #2: Rey Lost Someone Else's Money
During Rey's time in Southern California, he worked for Agora Inc, a company that is affiliated with Stansberry and Associates.
Rey wrote a Rebound Report for Agora that ended up being a dud. The stocks he mentioned did not rebound, meaning anyone who heeded his advice was going to lose some money.
Perhaps someone powerful lost a lot of money from this report?
Another interesting piece to the puzzle is that Stansberry and Associates was under fire while Rey worked there for, "disseminating false stock information and defrauding public investors through a financial newsletter." They had to pay a $1.5 million restitution.
After Rey's death, Stansberry and Associates issued a gag order on all of their employees, meaning no one was allowed to be interviewing by the press. Suspicious much?
The police are positive that someone at Stansberry and Associates knows more, yet no one has come forward.
If you recall, on the night that Rey went missing he received a phone call from someone at the office. This call prompted him to leave in a hurry and was the last phone call Rey took before he was found dead.
The call came through a switchboard meaning it was impossible for police to determine whose office at Stansberry and Associates it came from.
Theory #3: Rey Was Pushed Out of a Helicopter
This theory sounds a bit "out there" but it would help explain how the hole was created without Rey having to jump 45 ft or break into someone's apartment first.
However, this theory does have a crucial flaw.
If Rey was pushed out of a helicopter his phone and eyeglasses certainly would have shattered on impact. So someone would've had to push him out of the helicopter then come back to the scene and poorly stage his phone and eyeglasses. This theory doesn't really seem to hold water to me.
Theory #4: Rey's Death Imitated the Movie, The Game
During the investigation, a note was found taped behind Rey's computer. The note contained a random nonsensical jumble of words and ideas. Some of the content was related to the freemason society, part of it read like a poem, and another part alluded to a movie called, "The Game."
The Game is a 1997 movie about a banker who is tricked into believing his life is falling apart. At the end of the movie, he jumps off a building and through a roof, believing he will die. However, he does not die and realizes everything he experienced had been a ploy to make him appreciate life more.
Rey's death was similar to the movie in some ways so some believe Rey may have been trying to imitate the movie.
Allison does not think this theory is accurate. She analyzed the note and does not believe there is any connection between the movie and Rey's death.
What do you think about Rey's death? Which theory is your favorite? Have you considered any other theories? Let me know in the comments below.
Sources
The Baltimore Sun: How did Rey Rivera die? Netflix's 'Unsolved Mysteries' explores questions in 2006 death of Baltimore man
WBALTV11: Suicide Or Murder? Evidence Reviewed
Radio Times: What happened to Rey Rivera? Theories around the Netflix Unsolved Mysteries case
Netflix Unsolved Mysteries: Rey Rivera
investigation
Hello! My name is Chelsea. I'm a freelance writer whose OBSESSED with crime stories. Most of my free time is spent listening to true crime podcasts. I also love coming up with fun date ideas and hanging with my frenchie, Stella!