The Murder of Nicole Brown Simpson
"If it doesn't fit, you must acquit"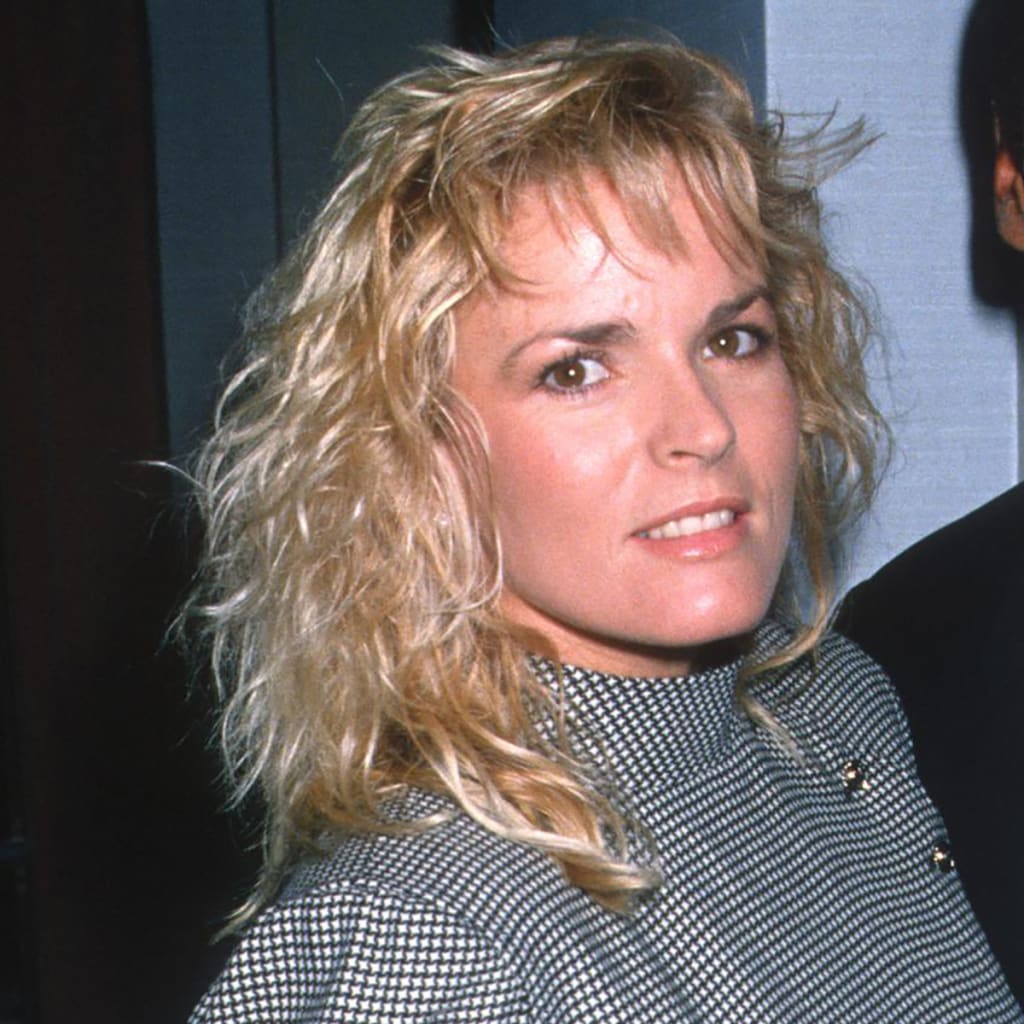 Do you think OJ Simpson murdered his wife and her friend and got away with murder? Or is someone else responsible for the murders?
On the evening of June 12, 1994, Nicole Brown Simpson attended her daughter's dance rehearsal. Her ex-husband, football legend O.J. Simpson also attended the recital. Afterward, Brown had dinner with family and friends. Ronald Goldman worked as a waiter at the Mezzaluna restaurant. When Brown's mom forgot her glasses after the dinner event at Mezzaluna, Goldman, Brown's friend, volunteered to bring them to her home later that evening.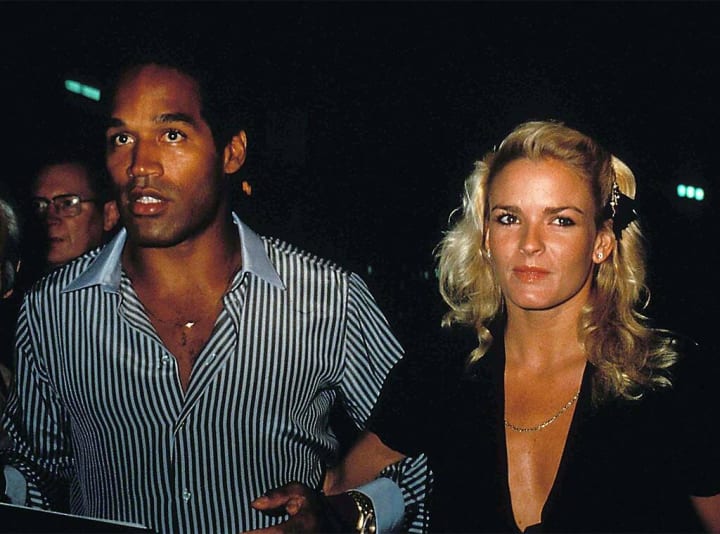 A Gruesome Discovery
When Brown's dog, a white Akita, was found roaming the neighborhood by itself with bloody paws, concerned neighbors followed the dog back to Brown's home where they found her and Goldman slain in front of her Brentwood, California, condominium.
Just after midnight on June 13, 1994, officers arrived at the home. The master bedroom was lit with candles, the tub filled with water. A half-melted bowl of ice cream sat on a banister and the kids slept in their bedrooms.
Goldman and Brown had been stabbed multiple times. Brown sustained 12 stab wounds while Goldman had been stabbed 25 times.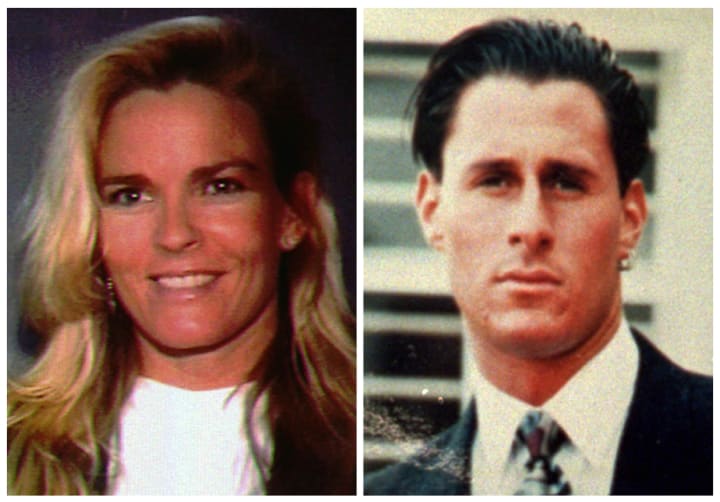 Mounding Evidence
Police decided to talk to Simpson to find out what he knew about the murders. Upon arrival at his Chicago home, officers found a blood trail from O.J.'s vehicle leading to the front door of the home. They also found a bloody glove matching one located beside Goldman's body. He agreed to turn himself in on murder charges, but instead fled. Leading police on a low-speed chase in his white Ford Bronco as millions of people watched on national television.
Low-Speed Car Chase
When Simpson finally stopped his vehicle, police found a disguise, his passport, and $8,750 inside. He was charged with two counts of felony murder. Hair and fibers from Brown and Goldman were found in Simpson's car and in his home. Bloody shoe prints found at the scene matched a pair of shoes owned by O.J.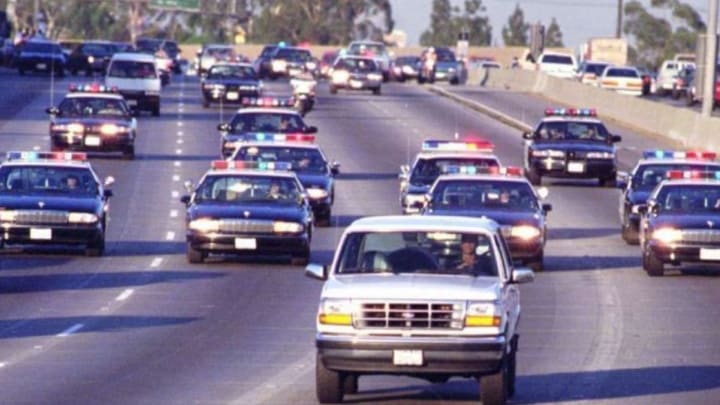 Cochran and Bailey Represent Simpson
O.J. hired defense lawyer Johnnie Cochran and F. Lee Bailey to represent him. The lawyers claimed racist police officers framed O.J. for the murders. During the trial, Cochran had O.J. put the glove detectives found on his hand. It did not fit (later attributed to )leading the defense attorney to utter the now-famous sentiment-
"If it doesn't fit, you must acquit."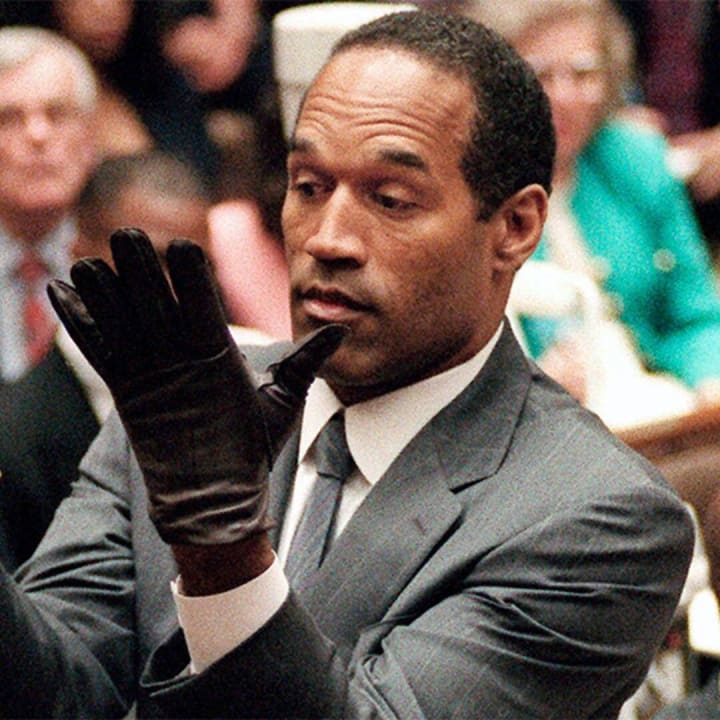 O.J. Acquitted
Despite the evidence against him, O.J. was acquitted on all charges after an eight-month trial on October 3, 1995. The Brown and Goldberg families did win a $33.5 million civil judgment against Simpson stating wrongful death.
In 2007, Simpson was convicted of breaking into a Las Vegas hotel room and taking sports memorabilia he claimed had been stolen from him. He was sentenced to 33-years in prison, making parole on October 1, 2017.
Before You Go...
Thanks for reading this story. Thanks so much for your continued support. You are appreciated!!
Leave a heart below to say you liked it!
You can also "subscribe" if you're a Vocal member. That means you never miss a new post from us.
Share on social media as well. I know you know that your friends want to read true crime, too. It's more fun when we all read.
If you want more true crime, we have you covered. Check out the stories on the homepage by clicking here. We offer tons of stories to suit every true crime fan. We add new stories each week!