The Horrifying, Twisted, Open Secret That Was Nickelodeon's Pedophile Animator "John K"
The Open Secret that stains Nickelodeon history.
[For Mature Audiences]
The Case Of John Michael Kricfalusi includes explicit language, and discussions about sexual assault, and sexual intercourse with children.
Written by Adam D. Magdaleno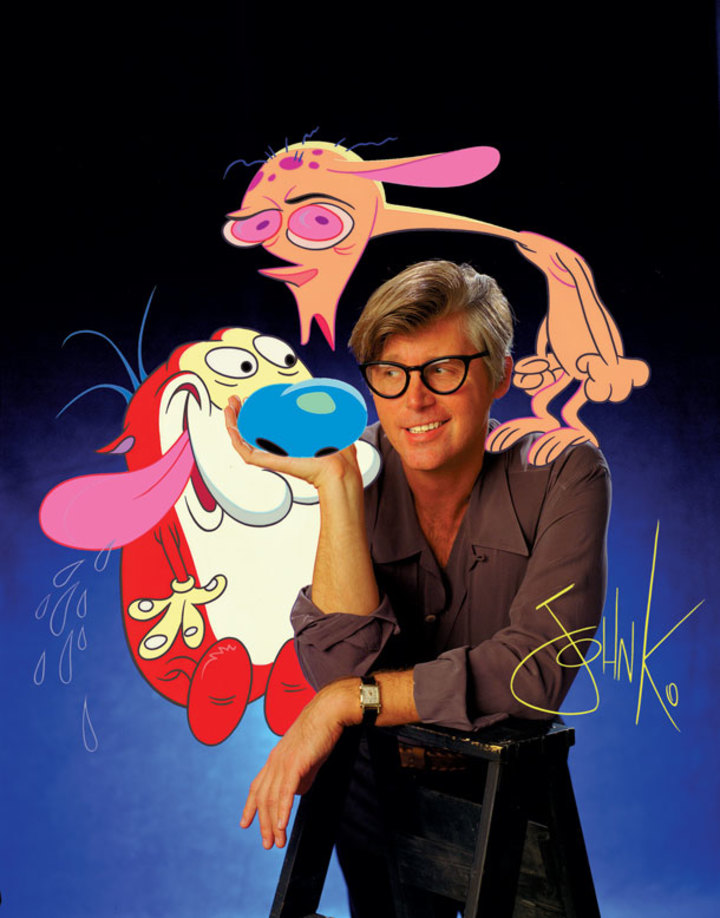 The gruesome timeline of a monster with no remorse. John Michael Kricfalusi raped a 13 year old, made her get an abortion, made her run away from home in another state, and manipulated her into being his girlfriend for years. All while his fellow co-workers at Spumco and Nickelodeon kept silent, and didn't say a word. This is the Animation industries' most horrific nightmare that took place during the 90s, and kept happening into the early 2000s.
John Kricfalusi, or better known by his alias "John K" [Pronounced JON – KAY], currently 63 years old, is an animator, artist, writer, and director, who is known for creating and running the animated TV series for Nickelodeon, titled Ren & Stimpy, which debuted on the Nicktoon block in 1991. After his big hit Ren & Stimpy he was pressured to quit his relationship with Nick and the other large media companies in Hollywood, because he was a difficult person that didn't get along with anyone, and never turned in episodes on time. As the years went on, he reduced himself to his personal blogs, and working as an independent artist/director, the only work he did recently that anyone noticed was the hyper-sexual Miley Cyrus music video "SMS Bangerz" in 2015, which was used as background video on her tour. What people didn't realize however, was that some things he did in the past are probably why he doesn't want to be seen in the public light. This is everything that has been made public.
Whenever John K scouted for talent on behalf of Nick, or his own work such as his collective Spumco, he only wanted to find underage girl artists. He would communicate with them by exchanging letters and drawings with them. There are also claims that he had child porn that he made himself on his personal computers, and in printed photographs that he would show his co-workers for "laughs and gags," which depicted underage girls performing oral sex on him, some of these girls look as young as 12 years old. But this report isn't as fleshed out and detailed as what happened to the artists he recruited, and shipped to his apartments. John K moved many different times in the area around Burbank and Hollywood. This is what happened.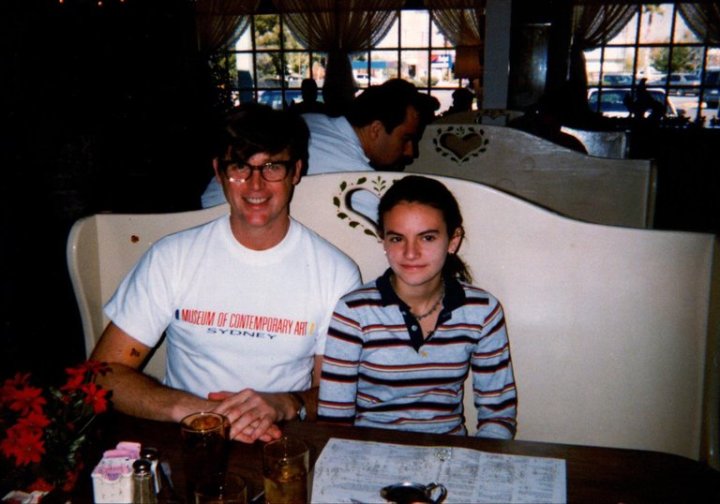 Robyn Byrd's Accusations (Born October 10, 1980)
In 1994, the 13 year old girl Robyn Nykoh Byrd sent drawings to John K, John K responded by inviting her to travel from her hometown in Nevada by plane all the way to Los Angeles. During this trip she was sexually assaulted by John, but like too many cases of partner abuse, child molestation and manipulation, John convinced her to be his girlfriend, and act like nothing bad ever happened, and she began to believe his delusion—you have to understand that she was only 13! He convinced her to visit again before her senior year of High School when she was 16 years old. She became his intern, and they both said that she was his girlfriend. John's attorney even states that John did say that she was his girlfriend. After she graduated High School she got hired by John to work full time under him in Los Angeles.
The art producer Tony Mora started his internship at Spumco, and would ask people, "Who's that little girl?" when he saw her at the studio. Everyone turned the other cheek. She then said that she had an off and on relationship with John, and she said that at that time she didn't realize the gravity of the situation. She said that everyone at that studio in retrospect were "enablers" by turning the other cheek, or trying to get her to believe everything was fine. John had a stack of Polaroids of him having sex with the underage Robyn, and shared them with his employees, but they still did not do anything about it. She was unaware of that at that time. These employees told Robyn years later about these Polaroids. She left John, and moved out of state in 2002. She claims that her life was ruined for years, because of emotional abuse and manipulation. She feels used. But this monster, this disgusting pedophile needed to ruin more children's lives.
Katie Rice's Accusations (Born September 12th, 1981)
In 1996, Kathryn Joanna Rice, who goes by Katie Rice, wrote to John K when she was 14, and began chatting on AOL. John praised her talents, he clearly stated that he wanted a sexual relationship with her right away. John was 40 years old at this time. Over the phone he requested she say sexually explicit things to him on the other line while he masturbated on the phone call. She refused. In 1997 John stopped responding, because he started a relationship with Robyn Byrd. Eventually John convinced Katie to move to the Los Angeles area, and she started working at Spumco around the same time Robyn Byrd left the state. John then began focusing all his attention on Katie. Katie began working at John's home office, where things got worse. John would wait for Katie in his living room completely naked, and walk around with his penis fully exposed. And even tell her friends that he would "rape her one day." Katie's reason for not leaving sooner was that she was so young and impressionable that she had low self esteem. John preyed on her, and manipulated her like clay at such a young age. He told her that she was special, which affected her. She left because of his rape comment, and the discovery of child porn on his computer.
Aftermath
This is not the first time Nickelodeon had to address an issue of sexual harassment or pedophilia with its staff and associates. In the fall of 2017, during the height of the #metoo movement, the creator of The Loud House, Chris Savino was officially fired from Nickelodeon after 25 years due to sexual harassment. He was also suspended from the Animation Guild I.A.T.S.E. Local 839, but only for one year. In March 2018, Buzzfeed promoted the information on John K. and helped the victims come out of the shadows. Nickelodeon has declined to make a statement, but right after the article was published, they removed John from their wall of creators at the studio. It should be noted that they also removed Dan Schneider from the wall at the same time. In the same month of March 2018, Nickelodeon quietly departed their partnership with Dan Schneider, a show creator for the network behind the hit shows Drake & Josh, iCarly, Henry Danger, and more. For as long as until 2011, speculators and journalists have been suspecting Dan of pedophilia, and even publicly accusing him of being involved with a pedophile conspiracy in the Hollywood entertainment industry. Over the years these conspiracies about him have been gaining traction, and they reached a boiling point in 2017. Which probably led to Nick cutting ties with him in early 2018. Since then, Dan has moved houses and lives with constant harassment on social media by tens of thousands of people who believe the conspiracy. People have tried to connect him to people who have been caught molesting children, one of them is Brian Peck, who is a registered sex offender in California, and still works in Hollywood to this day. It needs to be made clear to the readers that the accusations about Dan Schneider are just accusations, and no warrants or convictions have been made against Dan.
John K. had a lasting affect on everyone he was involved with, and it's a shame that authorities were not made aware of this as it was happening. It's convenient how mafia and gang members have the RICO Act, New York extended its statute of limitations, but the people in Hollywood, California don't have to worry about these laws; maybe that should be reconsidered. Two witnesses and co-workers, Tony Mora and Gabe Swarr apologized for not doing anything, while seeing John K. in a relationship with a 13 year old. John K. has apologized, admitting that "some things were true," but not all. He was advised by his attorney not to make an apology. He also featured artwork that was sent to John from Katie through the mail when they first met.
Robyn Byrd also alleges that she had an abortion, while carrying John Kricfalusi's child that was conceived when she was underage.
How many more cases in Hollywood will go unsolved or ignored? How many more lives will be ruined before the law finally has a grip on the Hollywood offenders and pedophiles? How many children will be emotionally manipulated to be ashamed and feel guilty for what happened? How many more victims will hide and not go public?
Robyn Byrd Today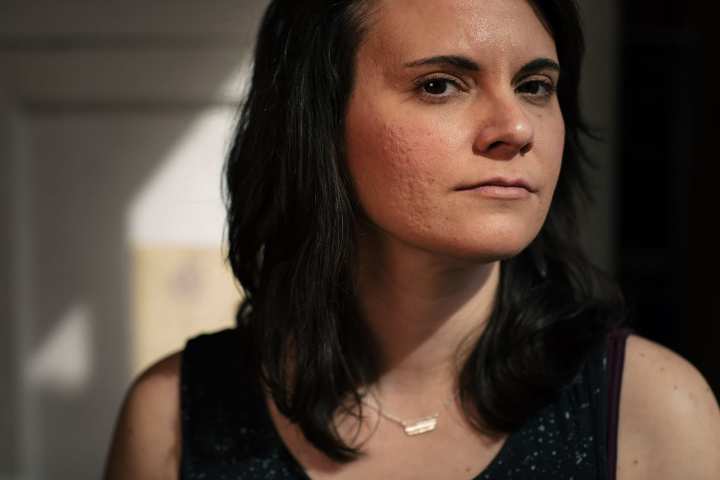 This is Robyn Byrd in 2018. She's 38 and lives in Illinois, but she still alleges that John K. robbed her of her childhood, and had a lasting affect on her mental health and life for a decade following the relationship. Little is known about her life—she keeps her life extremely private. When she communicated with Buzzfeed to confirm her accusations, she did not tell reporters about her personal life.
Katie Rice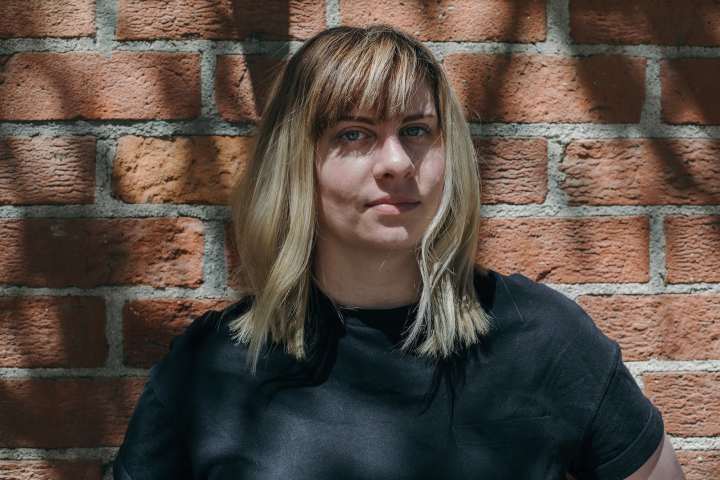 This is Katie Rice in 2018. She has a twitter account that she only uses as a work portfolio, and has worked as an animator in Hollwyood. She has never, EVER talked about her personal life after John K. She doesn't share photos of her and her husband on social media, she wants to live a private life, and there might just be a specific reason for that. When she communicated to Buzzfeed to confirm her accusations she did not tell reporters about her personal life.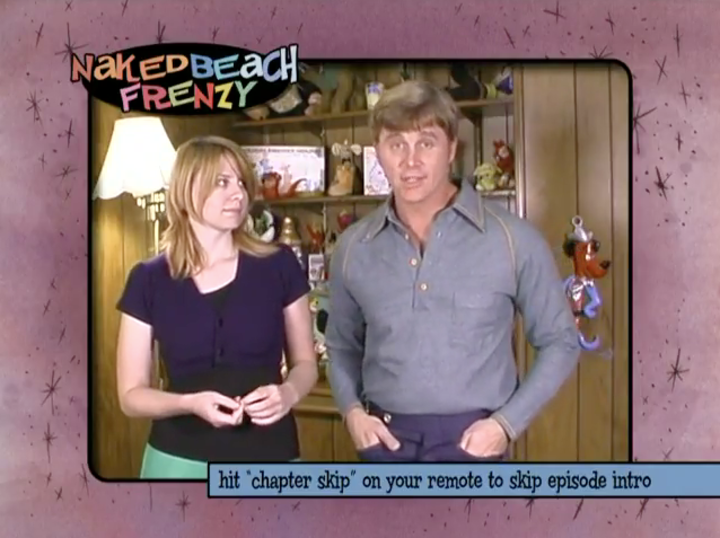 This video played on the "Ren And Stimpy Adult Party" DVD. Which shows a baby faced Katie Rice talking with John K about working together. John says Katie "Grew up watching his show Ren and Stimpy," and that he "attended her 15th birthday party."
Empirical Evidence from Whitepages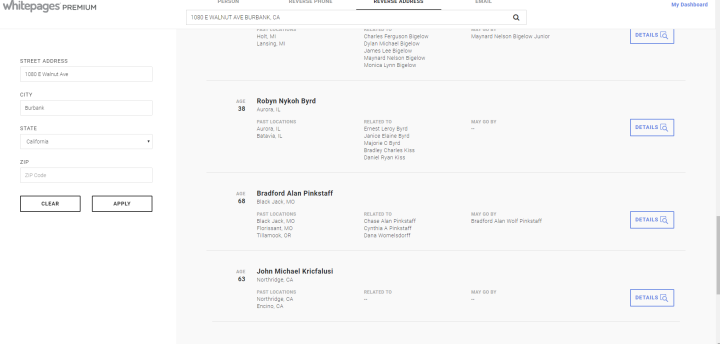 These are screenshots that anyone can obtain from Whitepages using a reverse address lookup. If you click on the address "1080 E Walnut Ave, Burbank, CA," and the address "13544 Addison St, Sherman Oaks, CA" you can see below that Robyn Nykoh Byrd and John Michael Kricfalusi lived there. If you purchase Whitepages Premium, you can look up Robyn Nykoh Byrd and John Michael Kricfalusi separately, and see that Whitepages lists the years that they lived at the address together, proving that Robyn Nykoh Byrd had to be living at these addresses when she was an underage teenager. Whitepages lists her at these addresses when she was 18, but according to her story she must have been living there away from her home in another state, and when she turned 18 John then started listing her on his address, probably to lower suspicions that he enticed a minor over state lines for sexual intent.
Due to California's statute of limitations, John K. has never been arrested or served time for his horrifying crimes. Imagine all of the Hollywood pedophile's we could arrest if the statute of limitations were extended to last forever. How many more monsters are going to let ruin lives, and get away with it because of their status, wealth, and power.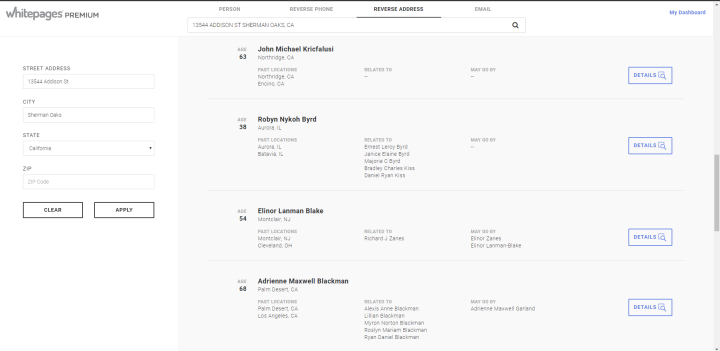 Cross Referencing Robyn Byrd's Past Addresses Listed and Dated on Whitepages Premium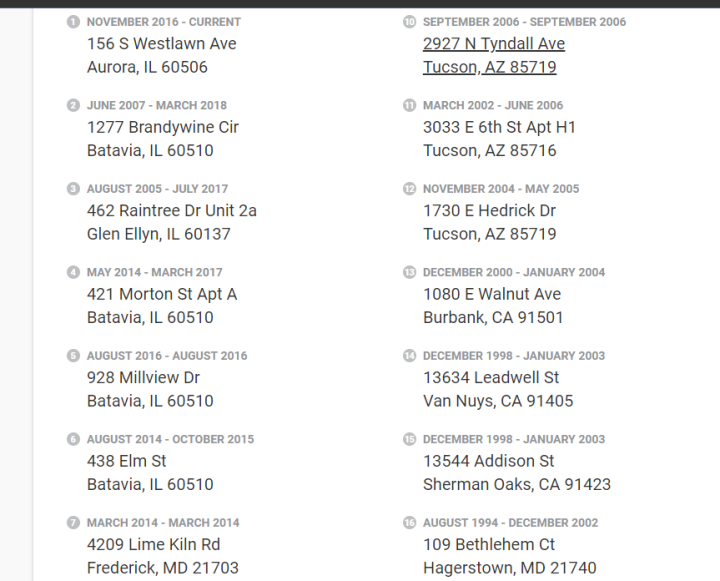 Robyn Byrd was 18 in 1998, she was born on October 10th, 1980. So she was probably living at these two California locations with John when she was underage. At some point in 1998, around the time she turned 18, John K. probably started listing her at the address, or told her to announce that she was living in California, and was not some teen runaway. When in reality John was probably covering his tracks, so he wouldn't be charged with enticing a minor to cross state lines for sexual intent.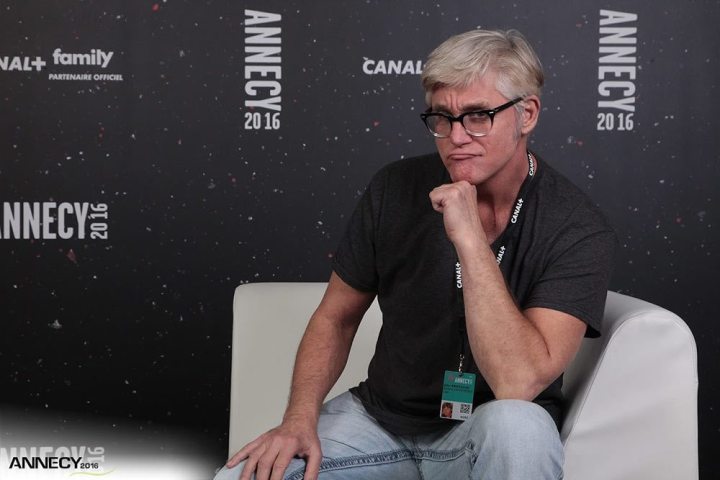 celebrities