The Great Alcatraz Escape
An account on how three men did what was thought to be impossible.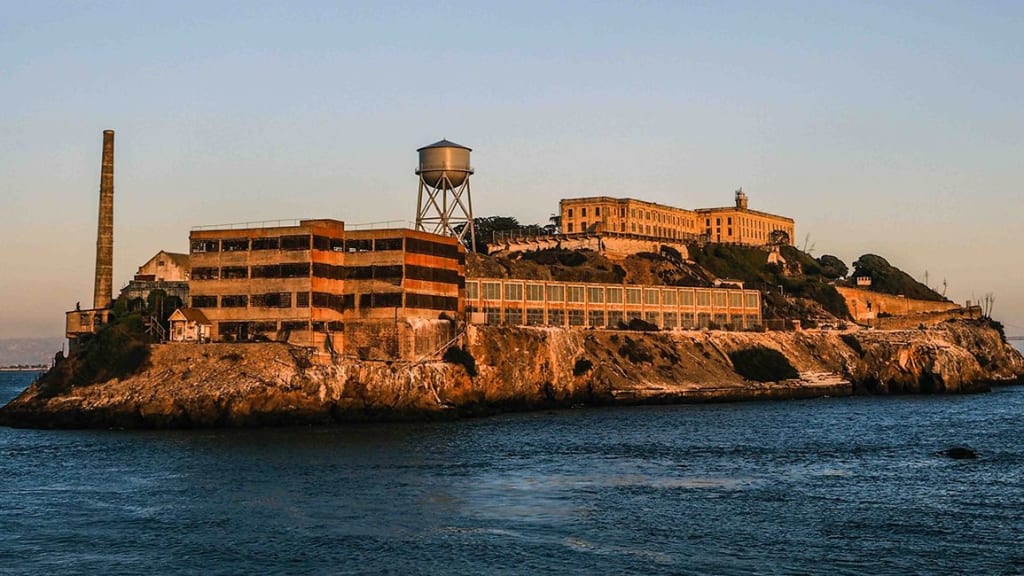 Alcatraz
The Alcatraz Federal Penitentiary, often referred to Alcatraz or The Rock was a maximum security federal prison built on Alcatraz Island, 1.25 miles (2.01 km) off the coast of San Francisco, California. It operated from the 11th of August 1934 to March 21st, 1963.
Alcatraz was used to hold dangerous prisoners, most of which caused trouble at some other federal prisons. Some of the infamous prisoners held were Al Capone, Robert Franklin Stroud, George "Machine Gun" Kelly, Bumpy Johnson, Rafael Cancel Miranda and many more. It was given a reputation of being inescapable and the most secure prison in America.
The prison was closed on March 21st, 1963, due to the decaying reputation and high maintenance costs.
Before it closed, Alcatraz was seen as the final destination for the prisoners held there. Escaping Alcatraz was said to be impossible as it was a highly guarded maximum security prison and far from the mainland. So, how did three inmates do the impossible?
The Escapees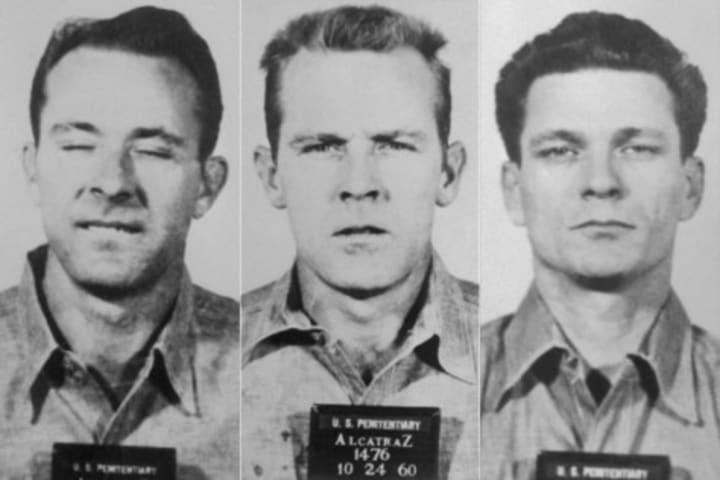 Frank Morris
Frank Lee Morris was born on September 1st, 1926, in Washington, D.C., and went missing on June 11th, 1962. When he was younger, he spent most of his time in foster homes. At 13, he was convicted for his first crime. His crime spree began and by his late teens, he had been arrested for many crimes from armed robbery to narcotics possession. Due to his criminal passion, he spent his early years in and out of jail as well as in the foster homes. He was arrested for grand larceny in Miami Beach for stealing cars and armed robbery when he was older.
The associate warden's report card at Alcatraz listed Morris' crimes as: Juvenile Delinquency—2, runaways—2, breaking & entering—1, burglary—1, narcotics & armed robbery—1, unlawful fight, Mann act & bank robbery—1. Morris served time in Florida and Georgia and escaped from the Louisiana State Penitentiary while he was serving 10 years for bank robbery. A year later, he was recaptured while committing burglary and was sent to Alcatraz on January 20th, 1960.
Morris was smart and ranked in the top 2% of the population in intelligence as his IQ had been tested and measured at 133. It was because of this, he was able to escape not just from Louisiana State but from other prisons like Alcatraz.
The Anglin Brothers
John William, born May 2nd, 1930, and Clarence born May 11th, 1931, were born into a family of 13 in Donalsonville, Georgia. Their parents, George Robert Anglin and Rachel Van Miller Anglin were seasonal farm workers. They moved their family to Ruskin, Florida, 20 miles from Tampa. Each June, the family went far up north to around Michigan to pick cherries.
When they were young, John and Clarence were inseparable. The two of them were skilled swimmers and would swim in the frigid waters of Lake Michigan.
The two brothers worked as farmers. At 14, Clarence was caught breaking into a service station. He and John started to rob banks and other places as a duo in the early 1950s. Most of their targets were closed as to ensure nobody got hurt during the robberies. Both claimed to only use a weapon once, this was during a bank heist, they used a toy gun.
In 1958, they were arrested after robbing the Bank of Columbia branch in Columbia, Alabama. They entered the bank together with a toy gun. The brothers received 15-20 year sentences. After repeatedly failing to escape, they were transferred to Alcatraz. John arrived on October 24th and Clarence joined him on January 10th, 1961.
Allen West
Allen Clayton West, born March 25th in New York City and died December 21st, 1978, was the only one of the four that failed to escape Alcatraz. In 1995, he was arrested for car theft first in Atlanta Penitentiary and then to Florida State Prison. After a failed escape attempt, he was transferred to Alcatraz in 1957. When in Alcatraz, West was 28 and only had an eighth grader's level of education as he had been arrested over 20 times throughout his life. West was to die later in December 1978.
The Escape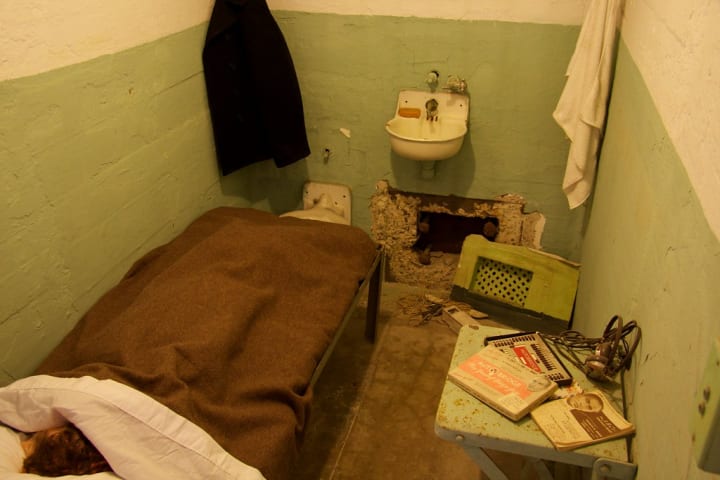 The four inmates had met each other before as they spent time in an Atlanta prison together years before Alcatraz. They had a mutual trust between them when they all met again in Alcatraz.
The four were given cells next to each other and by December 1961, they began to plan the impossible. Morris lead the planning of their escape and became the mastermind behind it all. Over six months, the four used discarded saw blades found on prison grounds, metal spoons smuggled from the mess hall and an electric drill built from the motor of a vacuum cleaner to widen the ventilation ducts that were beneath their sinks.
They hid their work under painted cardboard and during music hour the noise was hidden under the instruments of other inmates and Morris's accordion.
Once the holes were wide enough for them to go through, nightly, they'd find their way to the utility corridor left unguarded behind their cells and then climbed to the empty top level of the cell block. There, they set up a workshop, hidden and unknown to the guards. It was there, with over 50 raincoats and many other stolen materials, they made life preservers and a rubber raft that was about six-by-fourteen-feet.
They inflated the raft with a concertina which was rigged to serve as bellows and the paddles were made with scrap wood. They climbed up the vents, got to the roof and there found a fan-grille in their way. They removed the rivets that held it in place.
The guards would've noticed the men were missing while they were constructing their plan so, they hid their absence by sculpting dummy heads made from a papier-mâché-like mixture of toothpaste, concrete dust, toilet paper and soap. The heads were made to look more realistic by being painted using paints from the maintenance shop and hair from the barbershop floor. By using the heads, towels and clothes piled under the blankets in their bunks, it made it seem as if the men were still there sleeping.
June 11th, 1962, the four men were to go along with their escape. On that night, the cement used to stop West's vent from caving in had hardened, which made it too small for him to get through and fixed the grill in place. When he managed to remove the grill and make the hole wide enough, the men had already left him. He went to the prison roof and couldn't find the other three, so he went back to his cell around sunrise and fell asleep.
Later on, West agreed to cooperate with investigators and gave them a detailed description of their escape plan as long as he wasn't punished for his role in it.
From the service corridor, Morris and the Anglin brothers climbed the vents to the roof. Guards heard a loud crash as they broke out of the shaft, but as there was no further noise, they didn't investigate it. The trio descended 50 feet to the ground by sliding down a kitchen vent pipe and then climbed two 12-foot barbed-wire fences, all while hauling their gear.
Once they reached the north-east shoreline, near the power plant (a blind spot for the searchlights and gun towers), they inflated the raft with the concertina. Investigators estimated that sometime after 10 PM, they boarded the raft and departed toward Angel Island, two miles North.
The Investigation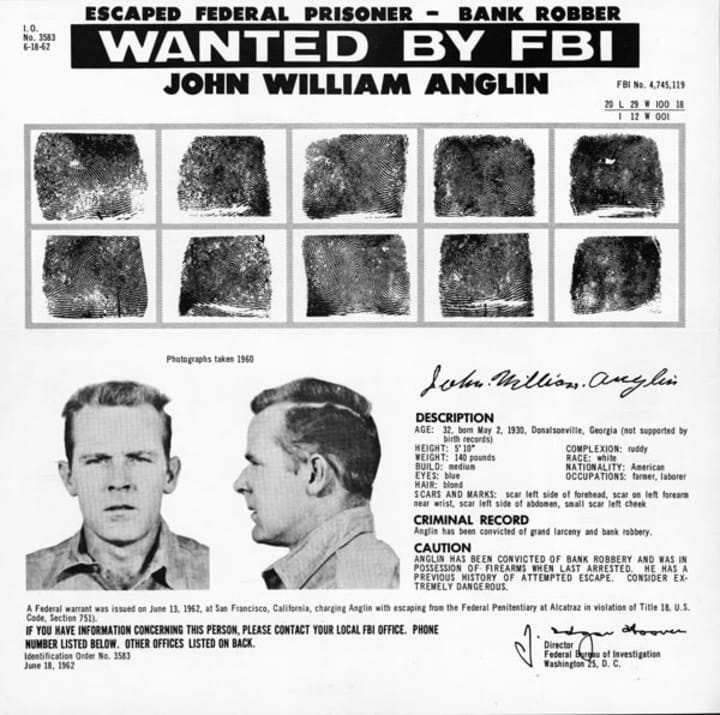 Guards didn't discover the escape until the next morning due to the dummies. At the time, Warden Olin Blackwell was on vacation and he didn't believe the men survived the waters and made it to shore.
Multiple military and law-enforcement agencies conducted air, sea and land searches for 10 days in efforts to find the trio. On June 14th, three days after the escape, a Coast Guard found a paddle floating about 200 yards off the shore of Angel Island. On that same day, in the same general location, workers on a boat found a wallet wrapped in plastic which contained names, addresses and pictures of the Anglins' friends and relatives.
On June 21st, raincoat material, believed to be from the raft, were found on a beach near the Golden Gate Bridge. The next day, a prison boat picked up a life jacket made from the same material about 50 yards from Alcatraz. After this, no concrete physical evidence of the men and their fate were found. The FBI report stated that the raft was never recovered.
FBI officials were positive that the men drowned, they cited that "the individuals' personal effects were the only belongings they had and the men would've drowned before leaving them behind." However, no bodies were ever found. Patrick Mahoney, the man who ran the launch that travelled between the mainland and Alcatraz had doubts that the three died. He stated:
"I felt that they didn't make it, but I thought we'd find a body. We didn't find a body." - Patrick Mahoney.
US Marshal Michael Dyke told the news that the bodies of two out of every three people who go missing at San Francisco Bay are eventually found. Robert Checchi, a San Francisco police officer said that during the investigation, at around 1 AM on June 12th, he saw an illegal boat in the bay near Alcatraz. The boat left a few minutes later and headed under the Golden Gate Bridge. This lead to the theory that the prisoners got confederates to pick them up by boat. The FBI, however, dismissed Checchi's account as they thought it was out of hand.
FBI reports also state that on July 17th, 1962, a month after the escape, a Norwegian ship spotted a body floating in the ocean, 15 miles from the Golden Gate Bridge. The ship didn't pick up the body nor did they report it until October. Henry Turkel, the San Francisco County Coroner, cast his doubt that if it was one of their bodies, it would still be floating after a month. He enquired that the body might have been that of Cecil Phillip Herrman, an unemployed baker who had jumped off the Golden Gate Bridge five days earlier.
Coroners from neighbouring counties said that it was possible the remains could've been one of the escapees. Human bones washed up on the shore to the north of the Golden Gate Bridge eight months after the escape. The bones were recovered and later buried under the name 'John Bones Doe.' A pathology report indicated the bones belonged to a man of Morris' age and height but was left inconclusive.
FBI investigators announced that although it was possible that the men reached Angel Island, the odds of them surviving the currents and water of the bay were very slim. The final FBI report disclosed that West told them they all planned to steal clothes and a car once they reached land but no reports of such thefts were reported in that area.
The Aftermath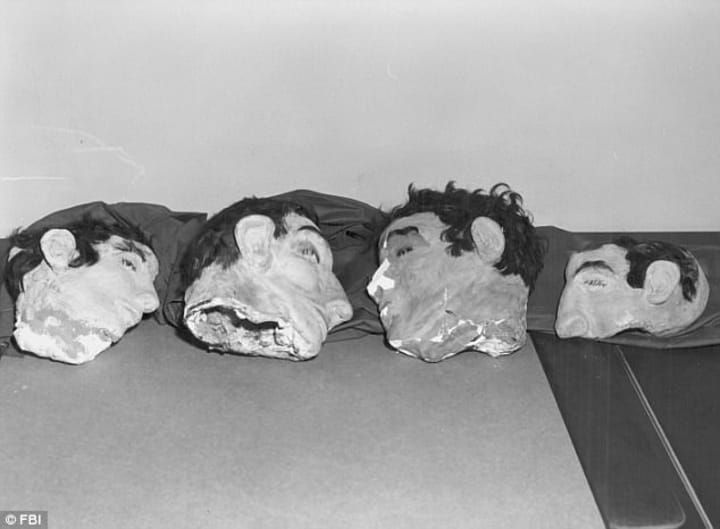 Alcatraz was expensive to run as it cost nearly $10 per prisoner everyday as opposed to the $3 spent on prisoners per day in Atlanta. This and half a century of salt water saturation severely eroded the buildings too. Attorney General Robert F. Kennedy ordered the penitentiary to close on March 21st, 1963.
West was transferred to McNeil Island in Washington following Alcatraz's closure and then back to Atlanta Penitentiary. After he served in sentence, he was released in 1967 but was arrested in Florida the year after on charges of grand larceny. At Florida State Prison, West fatally stabbed another prisoner in October 1972 in an attack that may have been racially motivated. West died of acute peritonitis in 1978 while serving multiple sentences, including a life sentence on the murder conviction.
The FBI closed the file on December 31st, 1979, after investigating for 17 years. Their official finding was that the prisoners most likely drowned in the waters of the bay while they attempted to reach Angel Island. They also cited that the pieces of the raft found as well as the personal items of the men supported their theory that the raft broke and sank at some point. From there, they tried to swim but succumbed to hypothermia and their bodies were swept out to sea.
The FBI handed the case over to the US Marshal service, who haven't closed their investigation since. In 2009, Deputy US Marshal Michael Dyke told NPR: "There's an active warrant and the Marshals Service doesn't give up looking for people."
Reported Sightings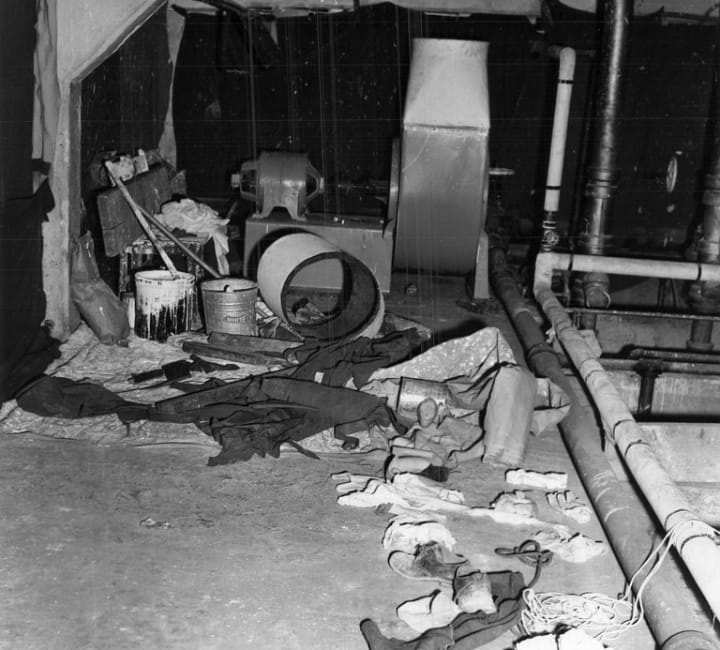 January, 1965, the FBI investigated a rumour that Clarence was living in Brazil. The rumour was considered to be so significant that agents were dispatched to South America to hunt him down.
A male tipster called the Bureau in 1967. He claimed to have been at school with Morris and had known him for 30 years. He said that he bumped into him in Maryland and described Morris as having a small beard and moustache, but refused to give anymore details.
Family members of the Anglins received many postcards and messages over the years all unsigned. One card came signed as 'Jerry' and another came as 'Jerry and Joe.' The family also found a Christmas card in their mailbox in 1962 which said, "To Mother, from John. Merry Christmas."
One of the siblings, Robert, said that sometimes their phone would ring and the only thing that could be heard was breathing on the other end. Robert said, "I supposed all that could have been pranks, but maybe it was my brothers." Their mother also received anonymous flowers every year on Mother's Day until she died in 1973.
During her funeral, two unidentified, tall and unusual women in heavy makeup attended before they disappeared. Robert added that in 1989, during their father's funeral, two strangers in beards showed up. He said, "they stood in front of the casket looking and the body a few minutes—they... wept—then, they walked out."
In the mid-to-late 1960s and to the 1970s, there were "six or seven" sightings reported of the Anglin brothers in north Florida and Georgia.
A women, who identified herself as Cathy called Unsolved Mysteries tip line in 1989 to report that she recognised a picture of Clarence as a man who lived on a farm around Marianna, Florida. Another women recognised a photo of Clarence as well and added that she had seen him near Marianna. The woman correctly identified Clarence's eye colour, height and some other physical features. Another witness told investigators that a sketch they saw of Frank Morris bore a striking resemblance to a man they saw in the area.
In the early 2000s, the US Marshals received a tip that one of the brothers was in Brazil. They went down to Brazil and a local bartender confirmed that one of the brothers had been there.
Developments In The Case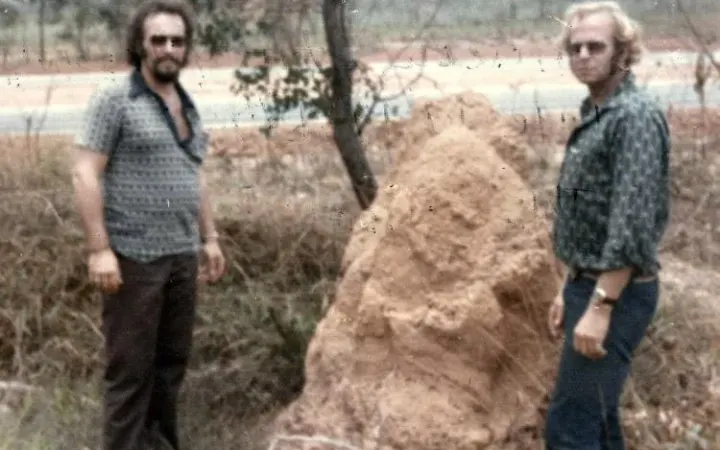 Many experiments have been conducted to see if it really was possible that the trio did make it to shore. One investigation used three experienced kayak sailors and a swimming triathlete. The sailors attempted to reach the shore in a replica boat but failed. The triathlete managed to swim to the shore.
In 2011, Michael Dyke uncovered new official records in which it was reported that there was a raft found on Angel Island, there were footprints which lead from the raft and a car was reported stolen. On Jun 12th, a motorist in California reported to the Californian Highway Patrol, he had been forced off the road by three men in a blue Chevrolet, the same car that had been reported stolen that day.
That year, 89-year-old Bud Morris claimed to be Frank's cousin. He also added that he sent money to the Alcatraz guards as bribes. He also said that he met Frank face to face in San Diego after his escape. His daughter was eight or nine years old at the time said she was present at the meeting with "dad's friend Frank," but had no idea about the escape. This story and Bud's relation to Frank haven't been proven.
It was rumoured that a sibling of the Anglin brothers, Arthur, who was electrocuted while trying to escape a prison in Alabama was actually beaten to death by prison guards because he wouldn't help them in finding his brothers.
In 2014, scientists at Delft University and the research institute Deltares conducted a study of the ocean currents. Their research indicated that if the prisoners left Alcatraz at 11:30 PM on June 11th, they could've reached Horseshoe Bay, just north of the Golden Gate Bridge. From there, any debris that were in the bay would've floated in Angel Island's direction, which was consistent with where the paddle and the escapees' belongings were found.
In 2014, Kenneth and David Widner showed Christmas cards, which contained the Anglins' handwriting and were allegedly received three years after their escape. They handwriting was verified as the brothers' but none contained a stamp, so experts couldn't determine when they had been delivered.
The Anglin family told a story from a family friend Fred Brizzi, who grew up with the brothers and claimed to had seen them in Rio de Janeiro, Brazil in 1975. The family produced pictures that they said were taken by Brizzi, one included two men who, according to Brizzi, were John and Clarence standing next to a termite mound. Other pictures showed that they owned a Brazilian farm.
Experts confirmed the pictures were taken in 1975 and that it was likely the two men were the Anglins. This story also presented another theory. According to Brizzi, they didn't use the raft to cross the bay, instead, they paddled toward the boat dock. There, they escaped by attaching an electrical cord to the rudder of a prison ferry boat that left the island after midnight and were towed as it sailed to the mainland. After, they untied the cord and paddled to the boat that was seen by Checchi. It was also added that there was an electrical cord reported missing from the prison's dock on that night.
The Anglin family gave permission for Alfred's body to be dug up from the family cemetery. There was no significant trauma found on the body so, the death was most likely electrocution and his DNA was compared to a sample from John Bones Doe. The DNA samples weren't a match so, the bones weren't the Anglins.'
In 2018, the FBI confirmed that there was a letter, allegedly written by John. This forced them to reopen the investigation. The author of the letter claimed that Frank died in 2008 and was buried in Alexandria under another name and Clarence died in 2011. He added that he had cancer and wanted to make a deal with the FBI. He offered to be locked up again in exchange for a year of medical care. The letter was analysed by links to Anglin came back inconclusive.
For now, the US Marshal's office is still investigating the case. It'll remain open on all three of the escapees until their 100th birthdays.