The Gabby Petito Tragedy – Part 2:
The Cultural Acceptance of Domestic Violence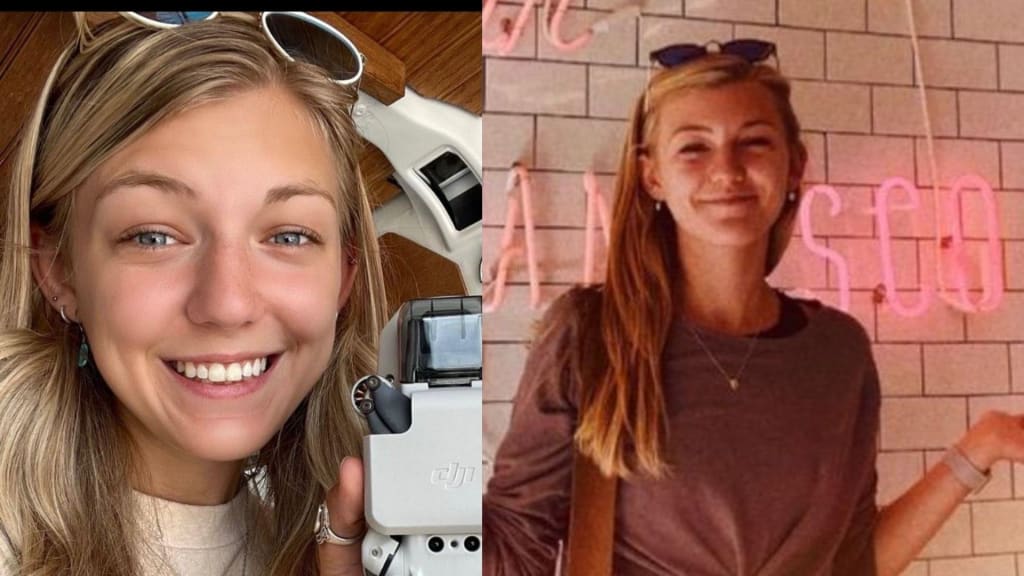 Gabrielle "Gabby" Petito, Image sources: FBI, The Schmidt and Petito Family.
Yesterday (October 15th, 2021), I posted an article about the tragic story of Gabby Petito.
Some aspects of the sad end to a beautiful young woman's life hit too close to home for me. Thus, it is a story that I was trying to ignore.
Gabrielle Venora Petito was a 22-year-old female from Long Island, New York. Gabby embarked on a #vanlife road trip with her fiancé Brian Laundrie in July of 2021.
After Laundrie returned to his Florida home in their white van alone on September 1, 2021, Gabby Petito's mother filed a missing person report for her on September 11.
Petito's mother had not heard from Gabby since late August. Mr. Laundrie refused to talk about Gabby's whereabouts.
Gabby's case gained national notoriety because of the number of posts she and Laundrie uploaded to social media. There are also police body camera videos of a domestic dispute between the couple before Ms. Petito disappeared.
Unfortunately, police found Gabby Petito's remains at Bridger–Teton National Forest in Wyoming on September 19, 2021. Mr. Laundrie went on the run and has yet to be found by law enforcement.
After Laundrie made withdrawals on someone else's card on September 22, 2021, the Federal Bureau of Investigation (FBI) issued a warrant for his arrest. He is now considered "a person of interest" in Petito's death.
Domestic Violence Awareness Month
October was designated Domestic Violence Awareness Month (DVAM) in 1987.
Individuals and organizations working on domestic violence issues established DVAM to connect and unite their efforts. They also sought to raise awareness for domestic violence worldwide.
Progress in supporting domestic violence victims and survivors has advanced in society over the past thirty-plus years. However, as the Gabby Petito case reveals, domestic violence is still a significant problem.
Far too often, men feel as if they have a license to use physical violence to solve disputes with women. But this is not simply an issue of gender-based violence.
Despite the heightened awareness for civil rights, personal liberty, and women's issues in Western society, both genders often engage in violence against one another.
Men's greater propensity for violence because of size, strength, and endurance advantages usually resolve any physical contests between males and females.
I have had a lot of experience with women who identify as feminists and lesbians. Unfortunately, for some strange reason, all my feminist and lesbian friends ended up in abusive relationships - with both ABUSIVE males and FEMALES.
Moreover, there is an epidemic of violence against children in America. Females are just as likely as men to abuse children.
In addition, I would posit that the problem of police brutality in the US is rooted in our collective justification of the use of violence to resolve societal disputes.
The Roots of Domestic Violence
Way back in the early 1990s, I engaged in a relationship with my first girlfriend that ended after we became violent with each other.
Naturally, she ended up losing the physical conflict, one that she started. I am bigger and stronger than my former mate, so the police arrested me. I deserved to go to jail, but we both were lucky that our fight did not spiral out of control.
Brian Laundrie claimed to love Gabby Petito. I am sure he thought he did. Yet, he still strangled her to death.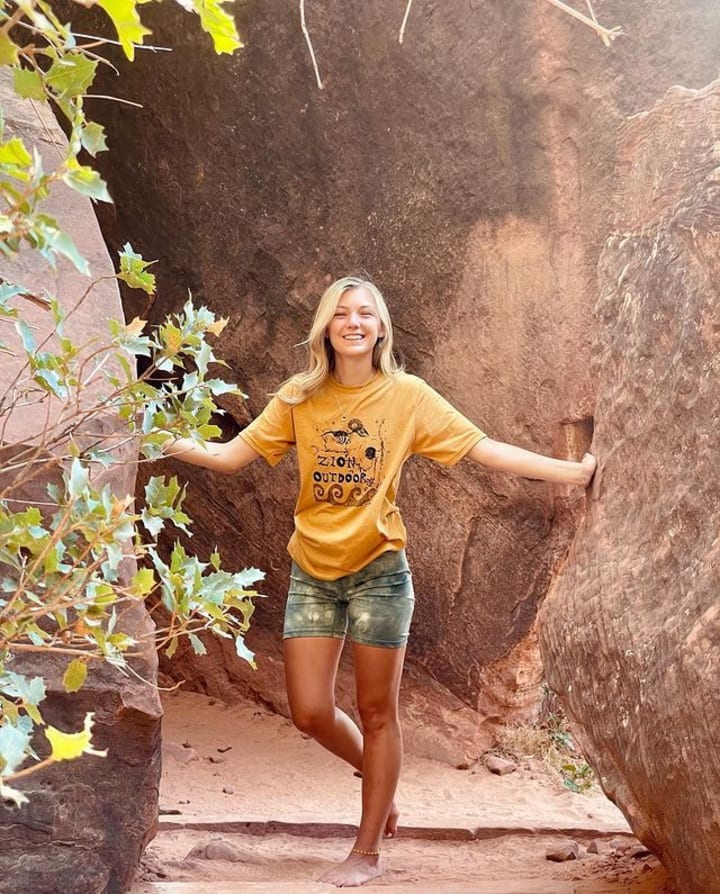 The violent nature of Gabby Petito's end is forcing me to look in the mirror and ask tough questions of myself. Like many American males, violence and crime have had a significant influence on my life.
I was motivated to join the military by three movies: Platoon (1986), Hamburger Hill (1987), and Full Metal Jacket (1987). Those three films are anti-war movies. But for me, the United States Department of Defense could not have made more effective propaganda and recruitment videos.
Think about the timeless popularity of Westerns, gangster movies, and crime dramas on television. All those mediums have glorified the violence and criminal acts of any number of male cultural and ethnic groups.
Cowboys and "rugged" frontier men. Military men and "soldiers of fortune." The Irish and the Italian mobsters, the Jewish gangsters, the Japanese yakuza, and the Latin Kings.
I admit that glorifying the "noble violence" in all those media forms was another major factor in joining the US Army.
Playing sports in the United States is defined by the dominant popular culture. Athletes must obey the formal and informal rules required of them to participate in competitive sports.
Football, hockey, boxing, and mixed martial arts require athletes who are comfortable using violence and aggression to achieve goals. Therefore, individuals that have militaristic ideas about life often have a performance advantage over less aggressive athletes.
Many women and children revere men who have dominant physical attributes and "warrior attitudes." These are men who like to take risks. But, unfortunately, men also prioritize earning money, accruing social status, collecting expensive material items, and purchasing consumer goods as the highest forms of achievement.
Many females are willing to show favor – sexual and otherwise – to men ready to use violence and aggression to achieve their social and economic goals.
It is no wonder that some men think "the ends justify the means" concerning the use of violence and aggression.
Finally, my freelance writing and fiction work is pro-American, pro-capitalist, and favors Western culture. American culture has historically looked favorably upon male rogues and outlaws.
What is it that defines roguish personalities?
Malcolm X said it best, "By any means necessary."
I do not have the answers to our domestic violence problem. Nevertheless, if we want to prevent more "Gabby Petito – Brian Laundrie" stories, we all need to take a good, long look in the mirror.
We all need to be asking tough questions of ourselves. Questions like, Who are we, as a society?
Who is it that we want to be?
guilty
Y. Kerry Sara is a freelance writer and yoga instructor (RYT, 200 hours). He is also a war-time military veteran (US Army, Desert Storm - 1990-91). Mr. Sara is the author of the self-published fiction novel J-Villains (2019 - Amazon.com).
Receive stories by Y. Kerry Sara in

your feed