The Con Man
The right man for the job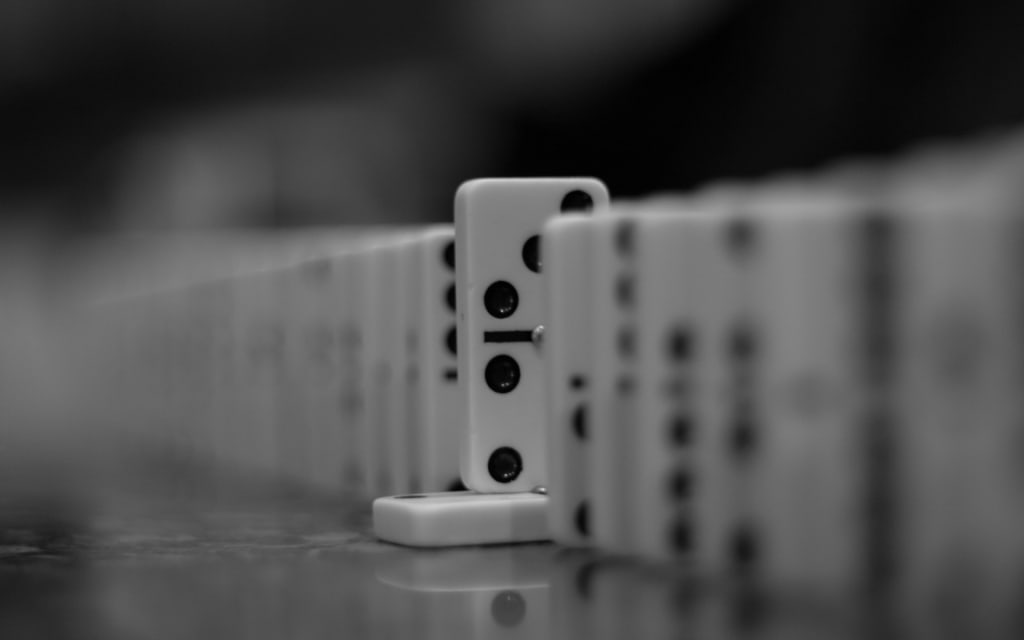 Molly, the home attendant, waited in the state of the art conference room for her sole person of interest, her friend, Dr. Pons Foster. The ailing CEO required one thing from her: that she not be concerned about him. He could "make it out of the limo, take the elevator up 15 stories, and walk the short distance of 70 feet to the meeting" by himself. His business partners were gathered in the room also. Time was ticking. Dr. Foster was late.
The quick-witted home attendant tried to be patient. She had been serving Dr. Foster for pretty much all of his life. She had looked after him as a child, and when he went off to college, she wept such tears of joy that the Fosters refused to replace her ever. Now he was having a boy at the age of 54 and Molly couldn't be happier. Some people in the room left to take calls out in the hall. The noise of the floor buffer outside sounded loudly, disrupting Molly's thoughts. After the business partners returned to the room, the floor buffer discontinued its course and turned off. Molly began to call her client. Just as she did, he entered the room with crutches and people began to cry. Dr. Foster looked worse for wear, his skin was wan, his eyes blood-shot, and yet he retained a hopeful and cheery attitude. His business partners weren't convinced. They continued to cry even as Dr. Foster opened the meeting. After 30 minutes, a sharp-dressed man walked into the room with a briefcase and no one suspected anything at all, but became disconcerted when he interrupted Dr. Foster with a presentation of his own.
"I apologize for the interruption, Dr. Foster, but we spoke on the way up?" He phrased his sentence as a question, and it put some of those gathered completely at ease. Others weren't sold. Most remained crying. "Your business partners are concerned about you, and I can reassure them, if you don't mind."
"I'm listening," Dr. Foster replied.
"This drug is FDA approved, just like I mentioned before, Dr. Foster," the man spoke self-assuredly, and his casualness caused some more people to hope again. The man commandeered the meeting, pointing to facts and figures on a slideshow. But it wasn't this alone that sold everyone present. It was the fact that this drug was already on the market. It was called Orizen, and some people already recognized it. By the end of the man's presentation, a desperate Dr. Foster pulled back his sleeves as some nurses in scrubs entered the room on cue, like actors in a dangerous production.
"What do I owe?" Dr. Foster asked after the injection entered his system.
"Nothing. I get paid from a third party. I'll say it like this. I get paid to be a good person," the man spoke the words benevolently, a smile ever present on his clean-cut face.
He left, and on the way out of the building, he dismissed the nurses.
"Hey, we all gotta get paid, right?" He asked them on the way to his car.
They spoke very little, and he knew these stagehands had other business to attend to, so he would leave them alone. The man, once in his car, looked at his FBI ID. Ayward Mazing. This line of work meant the world to him. He thought back to the days when he was in Chicago, enticing people with the opportunity to make as much money as he did.
"Keep your eyes on the King," he said back then, while moving playing cards fast. He always drew a large crowd, and this time was no different.
Then, a man in a black suit and a clean white collared shirt approached. "I'll pay you double what you're asking for if I am able to find the King," he said.
"Bet," Ayward said.
He moved cards fast, and the man picked a card. It was the king.
"You work for me now," the man said, firmly, as if Ayward didn't have a choice. Very soon into his introduction into high level crime, Ayward felt like the money was good, and he had no complaints. That was until now.
Ayward just wanted to be sure. So he looked at his contract again, and saw in the fine print something strange. He began to panic. He pulled up live footage of the meeting upstairs on his laptop and saw that Dr. Foster was still alive. He thought of how he himself waited hours on end for his luggage at the airport. I should have been more careful, he thought. He looked at the contract again, and it was too overwhelming. How could have I not seen this?. A loud ticking was emitted from within the stuffy confines of his car, and then it was over. Shrapnel burst in all directions, an explosion that set off the car alarms of an entire line of parallel parked cars. Upstairs, in the meeting, Dr. Pons Foster finished his own presentation by throwing down his crutches and sprinting around the room. His face looked more radiant, and the color had returned to his face. Molly stood and cheered. People hugged each other, and their tears were now tears of joy. The corporation was about to explode in increased productivity because of what took place. Dr. Foster was already feeling a newly found lease on life. Everyone present felt the same way. From here on out, the sky truly was the limit to what the regenerate CEO could accomplish.
fiction
I am a writer of creative writing who has been writing for over five years now. I studied Advanced Fiction Writing for some time, before graduating with a Bachelor's degree from City College.
Receive stories by Crispin Jackson in

your feed