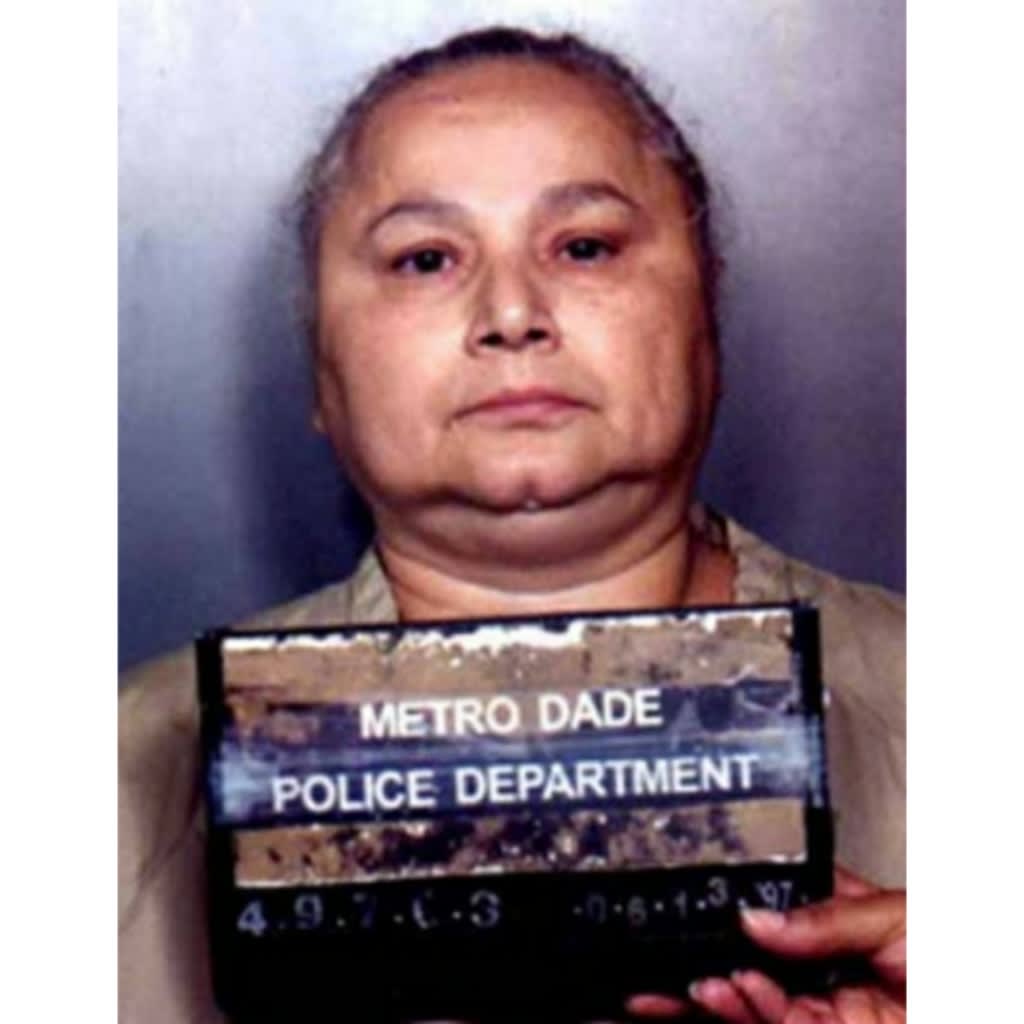 "Griselda was worse than any of the men that were involved in the [drug trade]." -Nelson Abreu
Growing up, I've always enjoyed watching documentaries about America's top deadliest gangs and movies based on famous criminals for doing illegal activity. Usually in these types of cases, majority of the time, a man is in charge when it comes to gangs or smuggling drugs into the United States, but however, that is not the case in this true crime story. Majority of people who will read this, probably never heard of a woman named Griselda Blanco, who is well known for trafficking cocaine into the US. Honestly, I've never heard of her and if I have then I don't remember, but I ran across a post on Facebook last week about the actress, Jennifer Lopez, who is reportedly suppose to play Blanco in an upcoming movie based on the drug trafficker's life. If there is a movie coming out about Blanco's life story then I definitely want to see it, and if you are familiar with her, I'm sure you would like to see it too. But anyway, let's get into the case.
Griselda Blanco Restrepo was born in Santa Marta, Colombia, on February 15, 1943 which is also the same place where she was baptized. She was raised by an abusive mother and grew up in poverty which sparked her life of crime at an early age. According to some witnesses, when Blanco was eleven years old, she helped kidnap a boy for ransom which led her to eventually murder him after the wealthy family refused to pay the ransom. Also allegedly, she was known to be a pickpocket and prostitute. During her teenage years, she married a small time criminal and they ended up having three children together. However, the marriage eventually came to an end and they subsequently divorced (it is believed that Blanco had him murdered years later). During the early 70s, she began a romantic relationship with Alberto Bravo, a drug trafficker whom she ended up marrying. Through him, is how Blanco got involved in the cocaine trade. With New York City as their base, they began bringing large quantities of cocaine into the Unites States aided by Blanco's creativity. She had lingerie designed and manufactured with secret compartments to smuggles drugs which led to the couple running a massive narcotics ring. Later on, the DEA was hot on Blanco's trail as part as the investigation termed "Operation Banshee."
In 1975, after authorities intercepted a reported 150 kilograms of cocaine, Blanco and more than 30 of her partners were indicted on federal drug conspiracy charges but she had already fled to Colombia. During that same year, she believed that her second husband was stealing money which led to a shoot out between the couple, resulting in Bravo's death earning her the nickname, "The Black Widow." It has also been reported that she had her third husband murdered as well. In the late 1970s, she returned to the US where she ended up settling in Miami and earned her reputation as the "Godmother of Cocaine." She allegedly ordered numerous murders, many of which were committed by gunmen on motorcycles, a practice she was said to have invented in order to eliminate her competition, causing a period of violence that became known as the Cocaine Cowboy Wars. In addition, numerous killings were committed in broad daylight, including a shoot out that took place at a local mall in 1979. At this point in her life, she became one of the world's wealthiest drug traffickers. According to reports, she had smuggled more than three tons of cocaine into the US annually, netting $80 million dollars per month. Blanco was very proud of her criminal persona, notably naming one of her sons Michael Corleone, after a crime boss in the Godfather series. She also enjoyed the wealthy lifestyle that consisted of luxury homes and hedonistic parties.
In 1984, Blanco moved to California due to being targeted by rivals and fearing for her life; however, her luck ran out in February of 1985 when she was captured by DEA agents in Irvine, California to face the 1975 drug charges. Blanco's trial began in New York in June of 1985 that ended with a conviction on one count of conspiracy to manufacture, and the distribution of cocaine. Even though she was accused of several Florida slayings, she escaped murder charges and was sentenced to 15 years in prison, and reportedly continued to run her empire while incarcerated. In 1994, Blanco was transported back to Miami on three murder charges, one being the fatal shooting of a former enforcer's two-year-old son, who was killed during a failed attempt on his father's life (considering one of her hit men, Jorge Ayala, agreed to testify against her). Prosecutors were seeking the death penalty but the case was thrown out due to the fact that it had been discovered that Jorge Ayala had become romantically involved with a secretary in Florida State Attorney's Office, causing prosecutors to worry about the credibility of Ayala's testimony on the witness stand. Some speculated that Alaya botched the case on purpose due to the fact that he could be murdered by members of Blanco's cartel if he testified. In 1998, Blanco pled guilty in exchange for a 10 year sentence but was released six years later and was deported to Colombia in June of 2004. She reportedly retired from a life of crime. On September 3, 2012, Blanco was murdered by two gunmen on motorcycles after she exited a butcher shop in Medellin. It still remains unknown today on who murdered her.