The Arrest of Kalief Browder
Held in Riker's for three years without conviction for allegedly stealing a backpack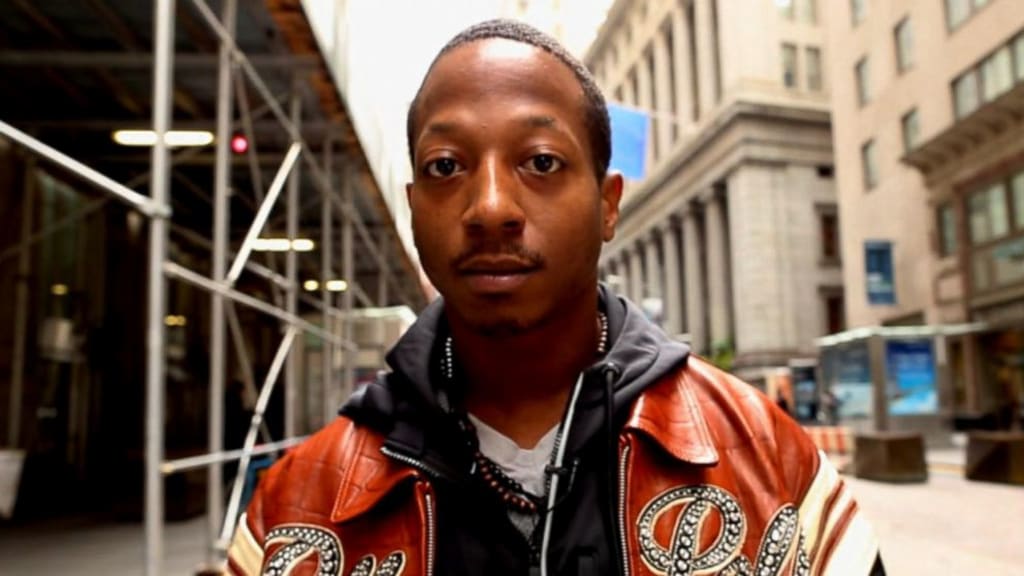 Kalief Browder's Life Behind Bars and Who He Might Have Been
"It took a while to really come to terms with what just happen to this young man. Remember, he's 16 when they arrested him. They couldn't keep him in jail for three years had they convicted him of stealing the backpack. He never was convicted." - Jay Z
Innocent until proven guilty is a primary credo of the United States Justice System. If you didn't do the crime, then you shouldn't have to worry about doing time. Unfortunately, the judicial system, like many others, has cracks in it, and sometimes people can fall through the openings. Bronx resident Kalief Browder was one of those people. The system let him down.
Apprehended and charged
At around 2 am on Saturday, May 15, 2010, sixteen-year-old Browder and his friend walked home from a party. As they walked past East 186th Street, about three blocks from Kalief's house, a group of squad cars with lights flashing approached them. Browder thought the police had stopped the boys to perform a (then) routine stop-and-frisk, but he soon found out the two were accused of assaulting a man and robbing him of his backpack and belongings. A bright spotlight shone while officers searched Browder and his friend for items from the robbery. They found nothing that could tie either boy to the crime.
One officer walked to their squad car to talk to the victim, and after a brief conversation, returned with a new story. They hadn't robbed the victim earlier that evening but had done so two weeks prior. Police summarily apprehended Browder and his friend at the scene. Officers took them to the 48th Precinct, where they were fingerprinted and booked into a holding cell for a few hours. From there, they took the boys to the Bronx County Court's central booking station to be processed.
Because he lacked prior arrests, authorities gave Browder's friend his freedom while the case made its way through the court system. However, because of a fool-hardy joyride in a bakery truck at fourteen-years-old ended with a guilty plea and five years of probation, authorities wouldn't allow Browder to leave.
On Sunday the 16th, the sixteen-year-old was led into a courtroom and charged with robbery, grand larceny, and assault. Browder had violated his parole, and the judge set bail at $3000 — a small sum relative to many other crimes, but one beyond the financial limits of his family.
Browder soon after found himself on a Department of Corrections bus on his way to the notorious Riker's Island, then considered one of the most violent prisons in the country, without ever having been convicted of a crime.
Riker's Island
He was sent to the Robert N. Davoren Center (R.N.D.C.) to serve his sentence alongside roughly six-hundred other young men aged sixteen to eighteen. The facility was well-known for its grim conditions and violence against staff and inmates — both from other inmates and the on-duty guards. If you weren't with "The Program" and willing to acquiesce to the demands of the other inmates, you risked constant beatings at any time. Browder, unwilling to be in a position contrary to his morals, refused to take part and was forced to defend himself.
Meanwhile, as the case moved forward, the judge appointed Public Defender Brendan O'Meara to represent Browder. Maintaining his innocence, the boy thought the case would be over quickly, and he would regain his freedom. His attorney assumed the same, figuring a case like this with a single witness would conclude in little time. Sadly, both were incorrect.
On July 28, 2010, he and his lawyer appeared before a judge. Browder pleaded not guilty and intended to go to trial. Because of a prior guilty plea, the judge remanded the now seventeen-year-old without bail.
Browder's relatively straightforward case, and his day in court, was continuously impeded by the prosecution under the parameters of New York's "Ready Rule." The law only required prosecutors to be ready to go to trial in six months — not actually to begin one. From July 2010 to May 2013, trial dates were pushed back over twenty-eight times. Browder appeared before nine different judges over nearly three-year period of time, and prosecutors managed to remain within the legal parameters of their time requirement.
The constant delays demoralized Browder. He knew he was innocent and assumed the opportunity to clear his name would successfully end with him being released from Riker's and allowed to go home. Now he was alone on the inside, placed in a position to defend himself against others trying to do him harm.
As a result of one of the many confrontations Browder was part of, Correction officers placed Browder in solitary confinement — a place he remained for the large majority of his time over the next fourteen months. This meant he was alone, locked in a small room for up to twenty-three hours a day.
This treatment was unconscionable for anyone, let alone a seventeen-year-old young man yet to be convicted for the crime he had allegedly committed.
Solitary Confinement
According to the United Nations, any time spent in solitary confinement beyond fifteen consecutive days is considered torture. It harms an inmate, both mentally and physically, and leads to increased rates of self-harm and worse. It changes the brain and the way the human body functions — these changes are often severe and long-lasting.
Browder attempted to take his own life more than once while in solitary confinement. Medical personnel noted in reports that he wasn't trying to kill himself, merely trying to manipulate the system in his favor. Healthy when he entered Riker's, he was eventually diagnosed with bipolar disorder and schizophrenia and needed to take medication to remain a functioning member of society.
Despite being removed from the general population, Browder was still forced to fend for himself — this time against the guards. He was beaten by correction officers in his room — away from the camera.
The young man maintained his innocence and rejected any deal required him to plead guilty to a crime he didn't commit. Browder was broken by the system but refused to give up.
Released
On May 29, 2013, Bronx Judge Patricia DiMango, after another attempt by the prosecution to delay the trial, freed Browder in anticipation of the dismissal of charges against him the following week. Prosecutors were forced to admit they couldn't find their witness and lacked the evidence to continue.
By the day of his release, Kalief Browder had been incarcerated for 1,126 days. He was never convicted of a crime — no apologies, just a couple of free bus rides and a walk to the front door. He'd been chewed up for over three years, and now he was just spat out to fend for himself.
Browder struggled in his return to the outside world. Prison had taken three years of his life, formative years that should have been spent learning how to transition into adulthood — not how to survive in a small cell. It messed him up. His awful experience had changed his brain chemistry, and his memories were overpowered by his previous three years of Hell. Browder didn't know who he was or who he wanted to be.
To his credit, he tried to re-acclimate. Browder received his G.E.D. and enrolled in a local community college. He and his family sought legal representation to sue the New York City Police Department, the Bronx District Attorney, and the Department of Corrections for his malicious mistreatment while in the system. There were significant setbacks but Browder wanted to be successful and seemed to be moving in the right direction.
He wanted to be an activist, to fight for change in the system that had let him down.
Unfortunately, his mental illness eventually overtook him. Browder had never reported mental duress before entering Riker's Island — his time in solitary confinement was the cause of his disease. He told his family the police were out to get him and that he was being followed wherever he went. Browder even questioned the trusted people in his life to ensure they weren't imposters trying to do him harm. He told his mom he couldn't take it anymore.
Sadly, on June 6, 2015, at 12:15 in the afternoon, Kalief Browder ended his own life. He was only 22 years old.
Aftermath
Browder's death shocked the nation. The young man lost his life because of the inadequacies of the system. He spent three years in one of the nation's worst prisons because he allegedly stole a backpack containing valuables. He endured a lifetime of pain and injustice in three years and still kept the courage of his convictions under those harrowing circumstances.
Everything he dealt with was over a crime he was never convicted of — and a bail amount beyond his family's financial means.
Kalief Browder didn't deserve to die, not because he was a kid with a full life in front of him, but rather because he was a human being. His life should have mattered to the lawyers, judges, and correction officers tasked with ensuring both that justice was found and he was adequately protected during the search for answers.
He wanted to change the system, not for himself but for those that risked the same conditions after him. While Browder, unfortunately, didn't get to see the changes he had hoped for, his experience has created a generation of advocates to continue his fight.
Sources
Blanco-Suarez Ph.D., Elena. "The Effects of Solitary Confinement on the Brain." Psychology Today. Last modified February 27, 2019. https://www.psychologytoday.com/us/blog/brain-chemistry/201902/the-effects-solitary-confinement-the-brain.
The Daily Spectator. "Kalief Browder, NYC Teen Jailed For Years With No Conviction, Says Rikers Guards 'Starved' Him." YouTube. December 3, 2013. https://www.youtube.com/watch?v=yIlSqk_pfbA&feature=youtu.be.
Gonnerman, Jennifer. "Before the Law." The New Yorker. Last modified October 6, 2014. https://www.newyorker.com/magazine/2014/10/06/before-the-law.
Peralta, Eyder. "Kalief Browder, Jailed For Years Without Trial, Kills Himself." NPR.org. Last modified June 8, 2015. https://www.npr.org/sections/thetwo-way/2015/06/08/412842780/kalief-browder-jailed-for-years-at-rikers-island-without-trial-commits-suicide.
"Solitary Confinement: Inhumane, Ineffective, and Wasteful." Southern Poverty Law Center. Last modified April 4, 2019. https://www.splcenter.org/20190404/solitary-confinement-inhumane-ineffective-and-wasteful.