The Anonymous Thirteen
A True Story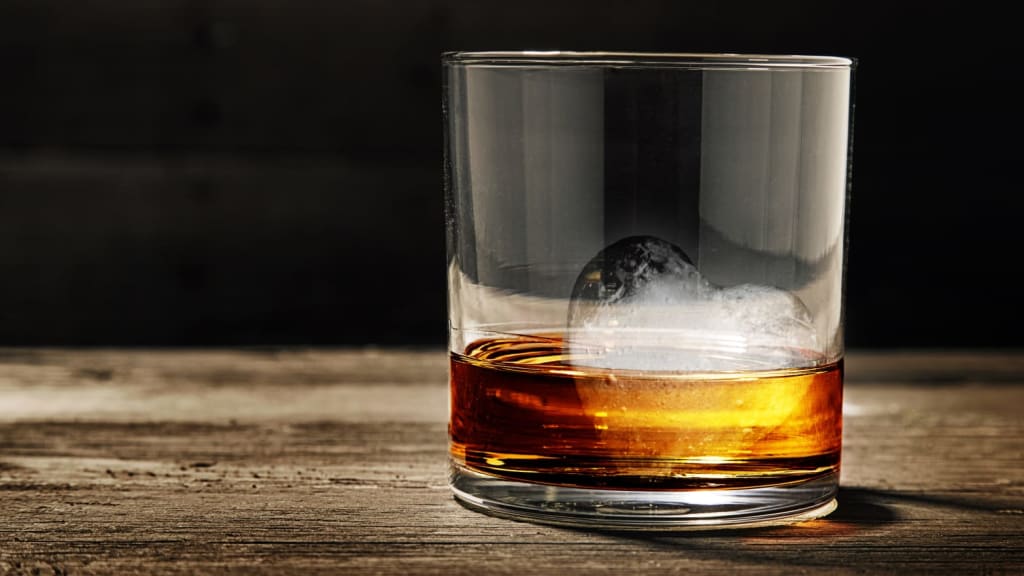 I often think back to that cool, autumn night I shared a room with thirteen strangers in an old, unkempt brick building on the river bank. The room was small, dark and musty, but it was warm and the scent of freshly-brewed coffee was strong. For the two hours I spent sitting around a long, wooden table with the strangers, I was silent. I observed. I listened. The hours passed like minutes as I was completely immersed in the horrific and touching stories of the strangers, one after another. My presence that night was not voluntary, though I would not have traded my experience for any other.
My summer that year did not hold much in me past a shaky, mental haze. I had my heart broken fro the very first time in June, just as the sun began toasting hope into my skin. Before then, I had never known love to possess more than the dream-like face value you see in films and television. I was sixteen years old. Much of my time as a child was spent in a contented solitude, watching films and reading stories. I reenacted my favorites. Love stories soon blanketed the bulk of those favorites. As I grew, I never stopped reenacting. I never stopped attempting to grasp that dream-like love. As a young and inexperienced man constantly trapped in the intricate maze of his own mind, this fresh feeling of heartbreak was fully devastating. Debilitating. It called for self medication.
My friends and I were not exactly social drinkers. We drank to get drunk and we drank often. When there were no friends to drink with, I drank alone. The more I drank alone, the more I enjoyed drinking alone and wanted to drink alone. When I was drunk and alone, the Autobahn of thoughts slowed to retirement home parking lot pace. I could think. Even if I couldn't think clearly, I could think. The booze made me feel as if my resilience was stronger than I had first accounted. Or it at least made me care less about resilience all together. I became somewhat comfortable with the dank underbelly of love and the empty feeling losing it produces.
Things did get dark, however. One day while sitting on a park bench, an old lady joined me. After several minutes of silence, I decided to rant: "It really is truly incredible how quickly things can change as a result of extinguishing a truly intense and passionate love affair. It's as if I was looking at Earth from space, seeing all the vibrancy and positivity and great colorful magic of the world hastily wilt away into black and white shit." The poor old lady looked so worried. She clutched her bag tightly, and removed herself as fast as she could. Even later that day, I thought back on that and said to myself, 'Jesus, what a shitbag'.
The drunken, self-medication was a quick bandage for my wounded soul and it seemed to work. Though, as it has been proven time and time again, the life of a love-lost drunkard comes with its own baggage, filthy and sopping wet.
The water at the lake was calm, reflecting a near perfect image of the moonlit sky. There was around twenty of us. All young and hungry for anything. We had built a giant fire and drank around it for hours. Later, as the flames in both the pit and our stomachs lowered to embers, it was around four in the morning and time for people to clear out. As some of us planned our routes and rides home, conversations carried on consisting of the concern for the wellbeing of each other, as they usually do in these situations.
Finally our plans were carried out. I made it home just fine as I drove myself, taking back roads and being a premature pro in operating while intoxicated. Others, like my friend David were not as lucky. The news of the crash came days later once David was released from the hospital. He came off the highway, keeping his speed at an ignorant eighty-five or so, and merged onto a single lane road a bit too quickly. He didn't notice the sedan that had already claimed rights between the lines. David's car forced the sedan off the road to spin out in the dirt. After scraping fenders at such high speeds, drunken David failed to correct his wheel and started sliding sideways, still at an angry speed. Once he hit the earth past the shoulder of the road, his car flipped. He was left upside-down and unconscious for about an hour.
Later that summer, I ran into some trouble myself. I was walking home from the only pub in town that would serve a minor like myself and I heard the screams. Some homeless man was getting rough with a girl in a restaurant parking lot. I rushed over to help the girl, drunk and still angry from an argument I had at the pub. When the bum saw me he released the girl. She ran away wiping tears from her cheeks and fixing her bra straps. I felt defeated from my own little battle at the bar so I went for a win. I threw heavy punch at the guy that was backed with a bit of rage. He dropped unconscious.
The police must have been called prior to my arrival because they arrived only moments after the punch. I explained the situation to the officers, but received nothing but hostility. They focused on the underage drunk fellow in front of them who just assaulted a man. God damned small-town cops. I went to jail that night for the first and only time in my life. The court later ordered me to attend a few Alcoholics Anonymous meetings as punishment for the underage drinking.
As the clock ticked on over to about nine forty-five that autumn night, the last of the strangers was telling his story. A young guy earning his sixty day sobriety chip. "I was too busy screwing the cap back on that god damned bottle of whiskey to notice the car coming off the highway and I hit him. I spun out and stopped pretty quick. Didn't seem like much damage was done on my car. But then I saw taillights through the dust zig and zag as the dude lost control. I watched him flip. Then I just heard the sound of his horn blaring." His voice became shaky and his eyes dropped, focusing on his shiny new coin in his hand. "I just left him there. I don't even know if the person is okay." It was the first time he ever told anyone about it.
Shortly after the stranger finished his confession, the veterans of the group attempted to console the man, shaking and guilty. But the also looked around at each other, knowing that what they had just hear could not be kept in confidence. A confession to a crime without justice. As they pat him on the back, trying to comfort the man, I break my silence and with great curiosity I ask, "What kind of car was it? The car you hit." "A dark red Ford. A two door.", he replied. It was David's.
I knew that David was eventually released from the hospital, alive and well. But for some reason, after hearing the stranger's answer to my question, I fell silent again. I never told the man that the car he collided with belonged to my friend. Or that my friend was also drunk at the time and did survive.