Terrifying Killer Couples
Love can lead us to do some incredibly shocking things.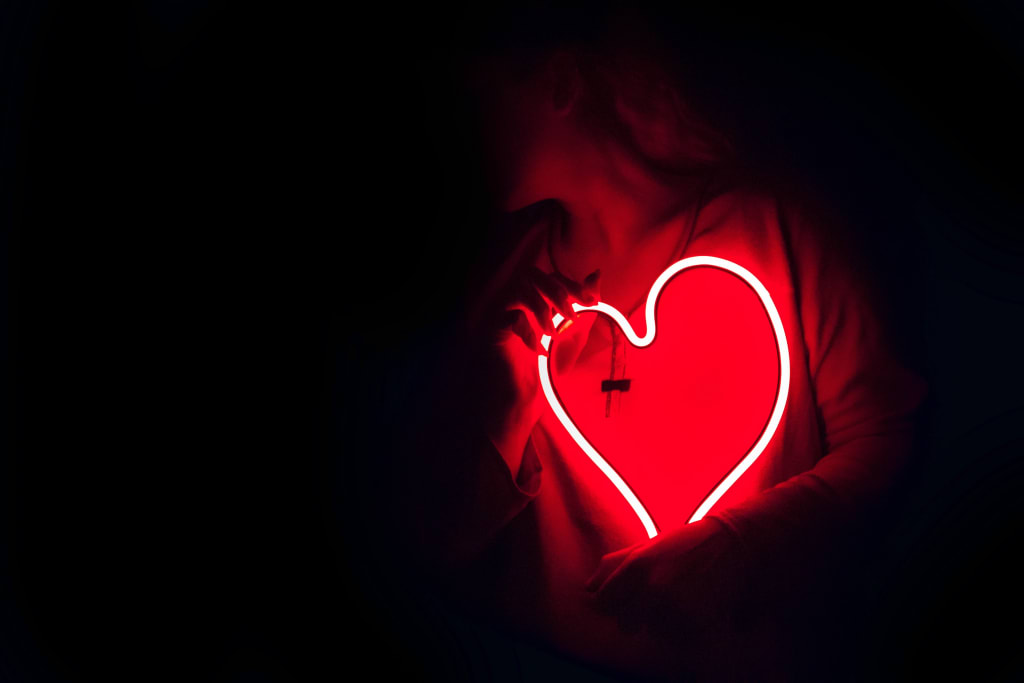 Love is a complicated emotion. It's one of the strongest emotions we can experience and when we're under its control, we may sometime do things we didn't know we were capable of. A mother or father could lift a car off their child with the sheer force of love behind them. Or, someone and their significant other could discover a passion for something incredibly disturbing. Here are three cases of killer couples.
Jasmine Richardson & Jeremy Steinke
Jasmine and Jeremy's relationship was disturbing from the beginning, simply because of the age gap. Jasmine was only twelve while Jeremy was in his 20s. Their relationship began in one of two places; it was either with them meeting at a concert and contacting each other online later, or just them meeting online. I've read both cases in various publications. Either way, they began to get to know each other in 2006. It was around this time the site VamprieFreaks.com comes into the picture.
Both of them had an account on the site and would chat through the IM on the site constantly, as well as MySpace. While Jasmine was your average 12-year-old goth, Jeremy was something quite different. He claimed he was a 300-year-old werewolf and even wore a vial of blood around his neck. Jasmine was absolutely infatuated with him, but when her parents caught wind of the relationship, they forbid her from seeing him. This was the straw that broke the camel's back and put the horrific plan into action. It begins with Jasmine messaging Jeremy and saying she had a plan. A quote from the conversation read, "It begins with me killing them and ends with me living with you," Jeremy, of course, liked the plan, but said it needed more details. Once those were worked out, the plan was put into place.
It was the night of April 23, 2006, when Jeremy and Jasmine followed through. The attack begins with Jeremy stabbing and killing Jasmine's mother and father downstairs. From there, the two headed upstairs when Jasmine stabbed her brother in the chest. According to reports, the 8-year-old boy said, "Please don't! I'm too young to die." After Jasmine stabbed him, Jeremy slit his throat. Later that day around one PM, the family's bodies was discovered. Jasmine's parents were in the basement and her little brother was still in his bed. Jasmine, of course, was nowhere to be found.
This lead police to believe she too may have been killed, but she and Jeremy were eventually located in a diner laughing and kissing, hours after the crime took place. They were both arrested and the trial began sometime after. Given Jasmine's age, her name was now protected under the Youth Criminal Justice Act, but by the time the trial began, she was 13. This meant she could be tried as an adult and her name was given out. She was eventually convicted on three counts of first-degree murder, but since she was only 13, she could only serve a 10-year sentence.
Jeremy was also charged on three counts of first-degree murder, but was given three consecutive life sentences. He'll be up for parole after the first 25 years. Jasmine was released in 2016 and is said to be doing rather well. Those who knew the family say she deserves a second chance, but aren't sure how she will mold back into society. Jeremy changed his name in prison, but has yet to have a parole hearing.
Michael Bear Carson and Suzan Carson
It was in 1977 that Michael, who was born as James Carson, and Suzan would find love. Both had children with other people, but those relationships had not lasted. Now, they were together and in love. Between the two, they had two children both being two teenage sons from Suzan's relationship. Soon after they married, they become heavily involved with drugs and practiced Mysticism. Without getting too caught up on what that is, in a nutshell, it's the act of using drugs to reach religious enlightenment or experience a spiritual awakening.
In such awakening is where Michael found his new identity. In a letter to his daughter, he explained that God told him he needed to change his name to Michael and so he did. The "Bear" part was added later. Suzan also went on to add "Bear" into her name. The couple spent many years together living relatively under the radar. They even spent some time in Europe returning in 1980 to stay in the Haight-Ashbury neighborhood in San Francisco, California. It was also around this time that Michael's ex-wife began worrying for her daughter's safety. She moved numerous times and attempted to cut all ties with Michael to protect her.
The timing couldn't have been more ideal as only a year later, the couple would kill their first victim. In March the couple killed their roommate, Keryn Barnes. Keryn had no relation to Suzan. Keryn's body was found in the basement of the apartment wrapped in a blanket and stabbed 13 times. The evidence found at the scene pointed directly to Michael and Suzan, but they were nowhere to be found. The couple fled to Oregon where they had a hideout near a mountain in Grants Pass. They laid low there until the Spring of 1982.
After this, they moved back to California. This time they stayed in Alderpoint and took jobs on a marijuana farm. In May of that same year, Michael shot and killed Clark Stephens after a dispute between the two on the farm. The couple attempted to burn the body, but when unsuccessful, they buried it under chicken fertilizer in the woods. Just as before, the two fled and for sometime police ran across many problems when tracking them down. It wouldn't be until January of 1983 that the couple was caught.
The two were hitchhiking near Bakersfield and received a ride from a man named Jon Charles Hellyar. It's reported that while the couple was riding with the man Suzan claimed Jon to be a witch, something that came up in all the killing in later testimonies. A fight broke out in the car and, eventually, Jon was forced to pull over. While Michael and Jon were struggling over a gun, Suzan stabbed Jon, and Michael gained control of the gun. Moments later, he shot Jon to death. The crime was witnessed by others on the road and the police were called. While Michael and Suzan tried to flee again, they were eventually apprehended. The two would receive a sentence of 50 years to life and 75 years to life.
Michael's daughter, who was nine at the time of their arrest, has spoken out in multiple interviews about what her father was like growing up and about how she was affected by the whole ordeal. The Carson's have also been included in countless documentaries and TV shows, some of which can be found on YouTube.
Ian Brady & Myra Hindley
Ian and Myra were both rather troubled as children. Myra was born into a home with an abusive and alcoholic father in Gorton. Myra was beaten regularly, but he also taught her how to fight and stand up for herself. In school, she received near perfect grades and was highly intelligent. Despite this, she was sent to live with her grandmother at the age of 15, after her brother was born. Her grandmother was known to keep Myra out of school for the slightest sign of sickness. Before Myra was 15, she had stopped going altogether.
Ian's upbringing was a bit different. He was born in Glasgow, Scotland and was known to have an incredible interest in the Nazi party. At a young age, he would read about the experiments done during the Holocaust. One of his favorite books was that of Mein Kampf—that, of course, is Adolf Hitler's autobiography. When he wasn't reading about Nazi's, his interest fell into sadomasochism. According to some reports, he was interested in sexual acts involving violence and even children. It wouldn't be until 1961 that the two began dating. Ian was 25 and Myra was 19.
January of that year, Ian began talking about committing the perfect murder. Myra and he would work together to kidnap young men and boys to beat and rape. Soon enough, it escalated. Their first victim was 16-year-old Pauline Reade. She was a neighbor to Myra. She was reported missing that night, but her body wasn't found for another 10 years. Their next victim was a 12-year-old boy named John Kilbride. The young boy was out on the evening of November 23, 1963, when Myra and Ian offered him a ride home. While he initially said no, Myra offered to share a bottle of sherry with him.
Once he was in the car they began driving, telling him that the wine was back at their house and would have to take a detour. They then took a second detour under the guise that they wanted to search for a missing glove around the moor; the location they killed Pauline. Once they were there, what happened varies from publication to publication. In some instances, Ian sexually assaulted the boy and they strangled him with a suitcase. In this case, Myra claims to have known nothing about the assault. In other iterations, she aided in the assault.
The couple would go on to kill 10-year-old Lesley Ann Downey in 1964, after kidnapping her from a fair on Boxing Day. The following year, in October, the two attacked and killed 17-year-old Edward Evans with an ax. The attack was witnessed by Myra's brother-in-law and reported to the police. That morning, a police officer showed up at their residence and questioned Ian about an incident involving gun violence. Ian claimed to know nothing, but the officer decided to take a look around anyway.
Upstairs he came across a locked door which, after some back and forth, he was given the key to. It was there they found the body and Ian was taken in on suspicion of murder. Eventually, Myra was brought in as an accomplice. Their trial began on April 27, 1966 and only lasted two weeks. On the sixth of May, Ian was found guilty of the murders of Lesley, John, and Edwards. Myra was charged with the murders for Lesley and Edwards, as well along with harboring Brady. Both received life in prison. Myra passed away in 2002, but Ian is still alive and is currently 81 years old.
guilty
Horror-centric YouTuber who's looking to branch out a small bit. We'll try this out and see how it goes!
YouTube Page: https://goo.gl/eab66m