Strange Thing Police Recovered From 5 Armed Robbers After They Traced Them to a Shrine
These are perilous times.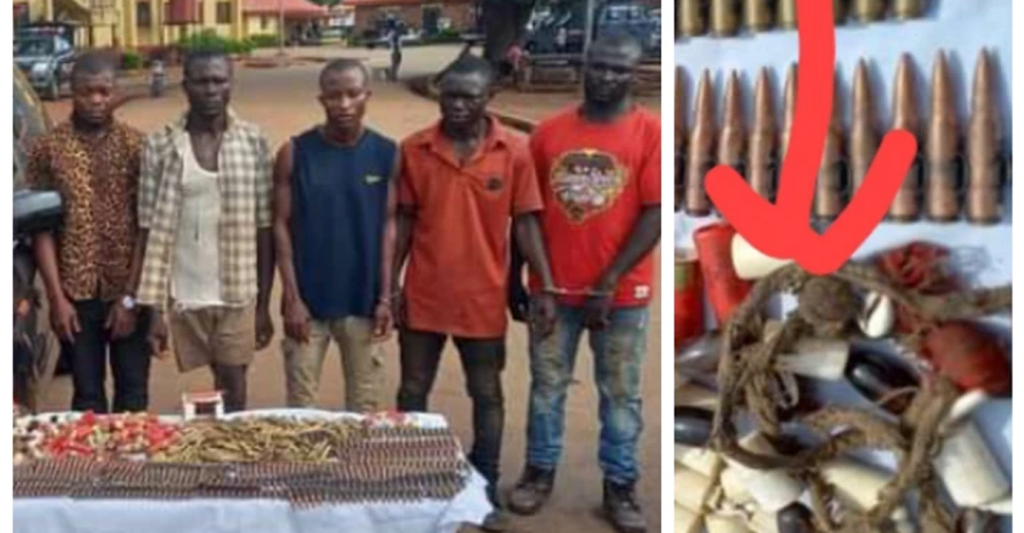 We are living in very wicked, very dangerous, and very unsafe times right now. These days reading the news is so overwhelming. The amount of sad news I've read this past week alone. From the story of HinnyHumoren (Iniobong) – the girl who went for a job interview only to be found dead and buried days later, to the whole saga with Baba Ijesha, it just looks like the world has turned upside down and there is so much pain and evil in the world, it's overwhelming.
Sadly today I am not bringing you pleasant news either. I am bringing you a story that hopefully helps you to be more conscious and safe as you go about your activities everyday.
Today, I'll be telling you about the story of FIVE armed robbers intercepted by the police. Normally there isn't too much news to police catching armed robbers, but in today's case, there is so much that needs to be discussed – especially the things that were found on the armed robbers. Are you ready to jump into this story? Then let's go!
**Before reading on, please make sure to like and follow my Facebook page so you don't miss out on any new and interesting lists, articles, and stories that I post every single day. I have a really fun page. If you like my page, you will have fun too. So what's stopping you? Like my page and let's have fun together!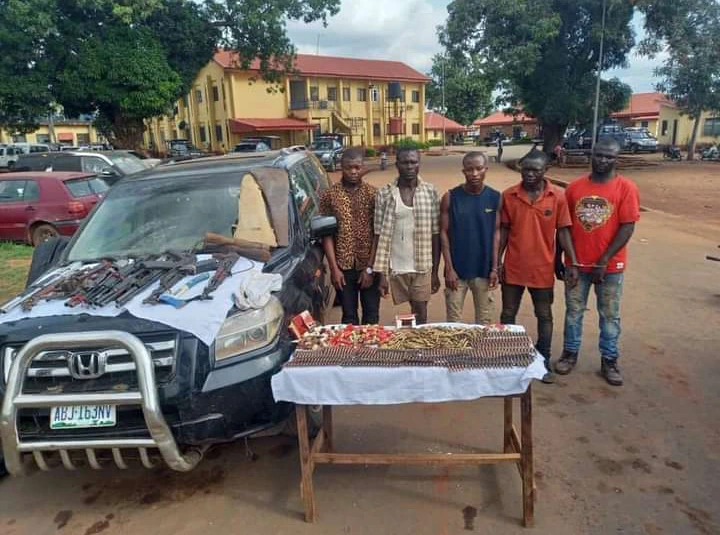 On Tuesday, April 27, 2021, news reports emerged about a gang of armed robbers who stormed a commercial bank at Onueke in Ebonyi State. According to the report, the sole intention of the robbers was to rob the bank but their mission proved unsuccessful.
When the Nigerian Police Force heard about the ordeal that happened in Onueke, they decided to launch an investigation and smoke out the robbers who partook in such an ordeal. Days later, they decided to storm the hideout of the suspected robbers at their base where they stayed at Oriuzo Village Ezza North Local Government Area of Ebonyi State.
Upon getting to the robbers' hideout, some of the suspects sighted the police and immediately opened fire on them. Quickly the police and the robbers were caught in a gun battle and in the process, THREE gang members (2 men and 1 woman) were shot and sustained severe gunshot injuries. The rest of the suspects ran.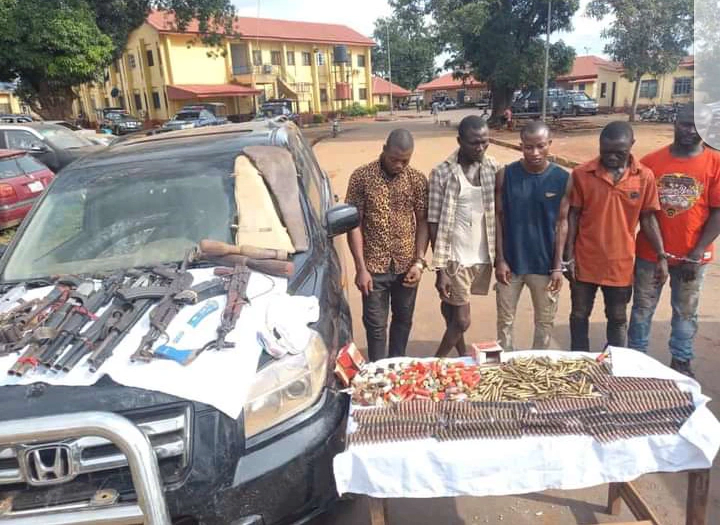 Still, the police did not relent and they chased after the suspects. As they searched for the suspects , they came upon two of the suspects in a shrine where the suspects had congregated seemingly in a bid to "renew their power". According to them, they usually came to this shrine before embarking on robbery operations in a bid to draw its mystical power.
After apprehending the two suspects, capturing the additional three became easy as the first two gave them up. Efforts are still ongoing to arrest other fleeing members of the gang as well as the chief priest of the shrine, their 'spiritual godfather'.
After apprehending the suspects, the police was also able to recover a number of items from these armed robbers. This is where to me the story gets alarming.
The police recovered two AK-47 rifles, five pump action guns, six pistols, fifty AK-47 ammunition, 126 cartridges, knives, cutlass, and finally a fetish handband seemingly given to them b their chief priest.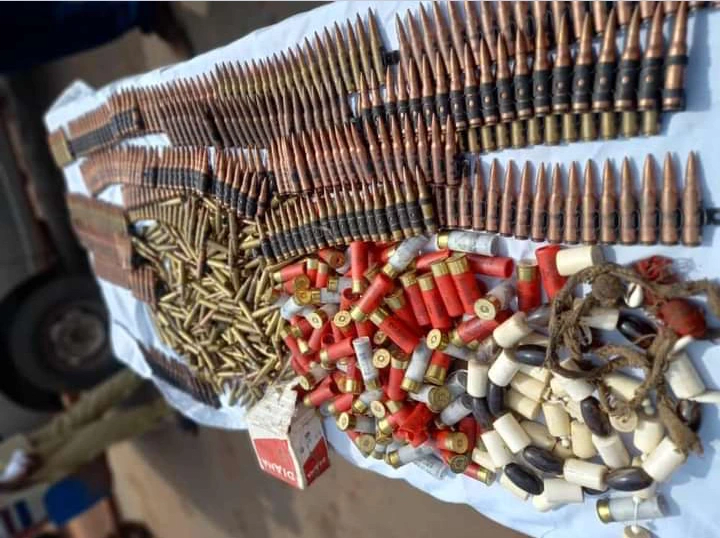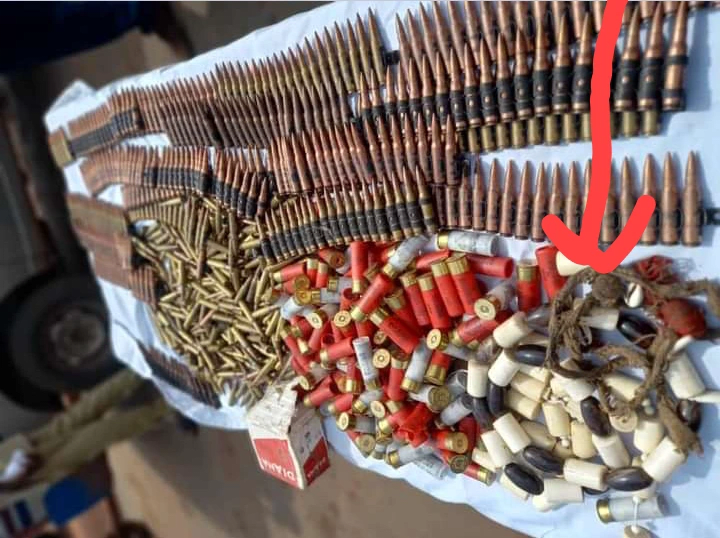 The police and civilians are eager to know where these men could have acquired such high power and EXPENSIVE weaponry. This is a lot.
Please be very careful on the streets I beg. If you're going anywhere, tell people where you're going. We're living in very perilous times.
That's All.
I hope you've had fun. Don't forget to like my page if you don't already for more stories like this, the fun never ends!
To catch up on other content you might have missed, click here.
Until next time, have a wonderful rest of your day.