"Side Chick" Burns Down Man's Home After He Falls Asleep Before Booty Call
Taija Russell was hot and bothered when her booty call failed to open the door when she arrived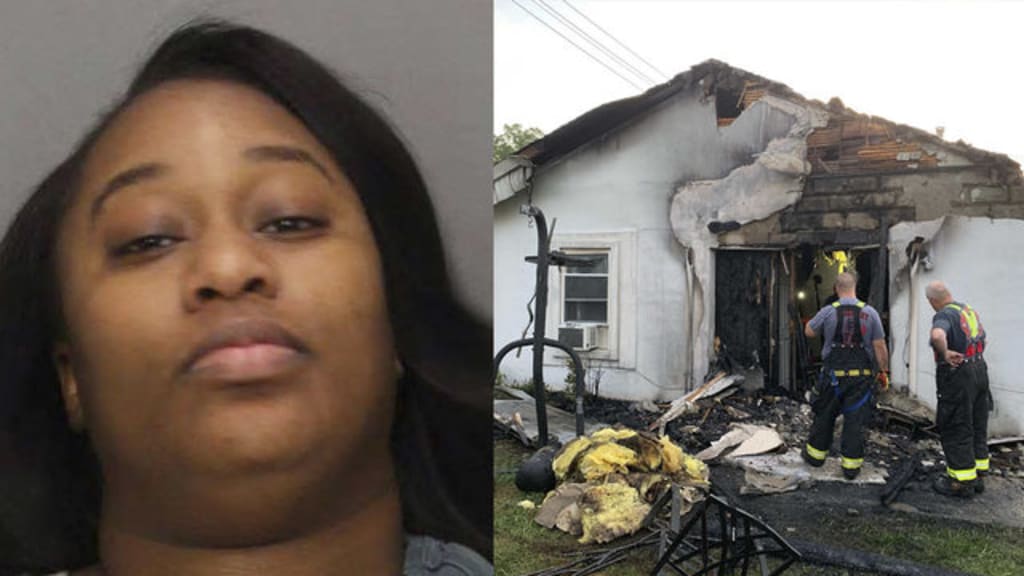 It really sucks to get "stood up," but certainly isn't worth burning down a person's home and potentially killing them. Nothing (except my children) is worth my freedom, especially D.
But, I am not Taija Russell, a (then) 29-year-old woman from Gloucester Township, New Jersey, who police say set the home of her lover on fire after he failed to open the door for a "booty call" when she arrived at his home. She was very unhappy about wasting her gasoline and time!
The Side Chick
The victim, who was not named, called the woman on August 9, 2019, at about 4 a.m. asking if she wanted to hook up. He later told police she was his "side chick" and the two had been having a sexual relationship for a few months.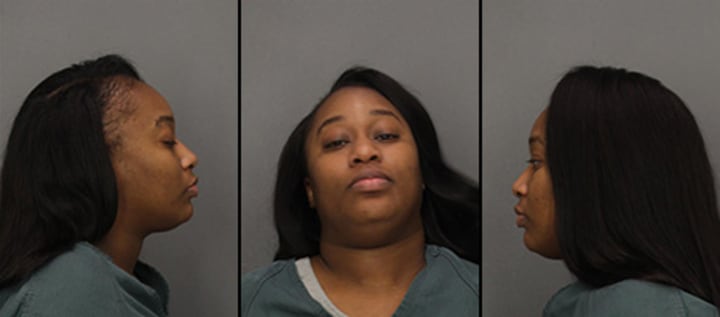 Russell wanted some D so she agreed to visit the man's home. After freshening up, she drove the 14 miles to the victim's Woodbury, New Jersey, home and knocked on the door. He did not answer so she texted his phone and continued to knock. Still no answer at the door or text back. This agitated Russell even more.
No Answer at the Door
She began to send "sweet nothings" to the victim via text message, including "I see you wanna die." After she knocked for some time and sent eight text messages, police say she drove to a nearby gas station where she purchased gasoline, a lighter, and other items. CCTV from the gas station captured Russell buying these items.
Russell is Hot & Bothered
Russell then drove back to the victim's home, doused the door with gasoline, and lit it afire. Russell then drove back to her house as if she did not just commit arson with someone inside the house.
Victim Escapes Through Window
The man woke up about 30 minutes later, his home engulfed in flames. Unable to get out the front door, the man jumped out of a window and ran to a nearby police station for help. "My house is on fire," the man frantically screamed once he made contact with officers at the police station.
Firefighters rushed to the scene and rescued the man's dog. Paramedics then transported the victim to Inspira Hospital where he was treated for smoke inhalation and first-degree burns.
The house was totally destroyed in the blaze.
Russell Charged With Slew of Crimes
Police launched an investigation into the incident but it did not take long to make an arrest. CCTV footage showed Russell at the gas station and near the victim's home. The text messages were also pretty revealing.
On August 13, Russell was charged with attempted murder, attempted arson, aggravated assault, and other charges. She was released on bail on August 16.
Case Aftermath
I cannot find details of the aftermath of this case. Since it occurred in 2019, it is possible the trial has yet to begin due to preparations and of course, COVID 19 delays. It is also possible that charges were reduced or dismissed. Misdemeanor crimes usually are not published online.
If you have information about the aftermath, please do let me know in the comments section below. Or, you can reach out on Facebook (give us a follow) to give me the details. You can also leave your thoughts about this case in the comments section.
Share This Story
Sharing is caring, right? Share this story with your friends on social media. Just hit the social share tabs on this page or copy/paste the link to share the story on your favorite site. I appreciate your support.
investigation
About the author
The most shocking & unbelievable collection of crime stories around. Prepare yourself for crimes that will piss you off. Graphic material! 18+ audience!
Reader insights
Be the first to share your insights about this piece.
Add your insights