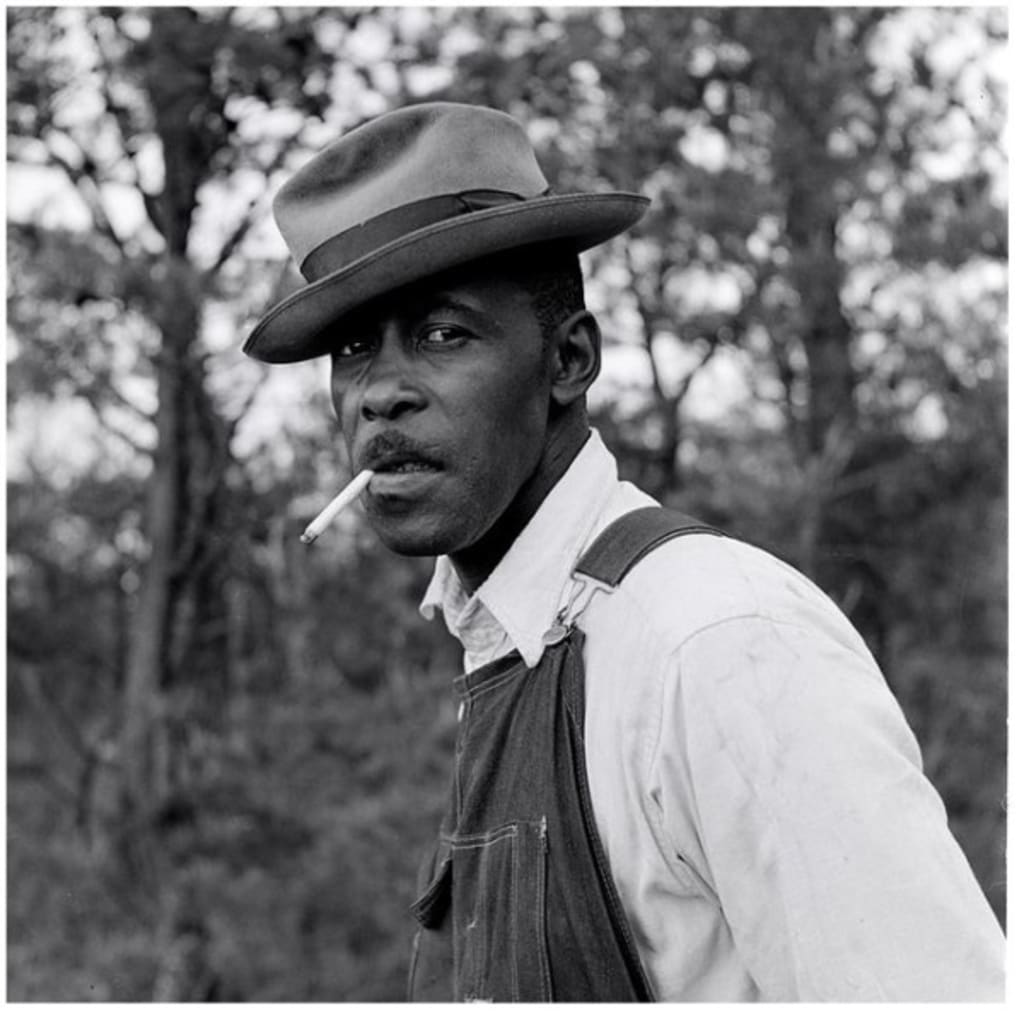 Matt Ingram, an African American tenant farmer living in North Carolina, was accused of and prosecuted for the crime of "reckless eyeballing," or improperly looking at a white person with sexual intent, in June 1951.
The life of Matt Ingram wasn't well-known before the 1951 "crime." What is known about him is that he was a married father of nine children who was known as a "Good Negro" around Yanceyville because he held a trade as a farmer and could financially care for his family. He had a skilled trade as well. At this time, Black men had to look down when a white man walked by them on a sidewalk and when a white woman walked on the sidewalk, they had to move to the road.
Ingram was also a victim of Jim Crow-era laws.
Borrowing a Truck Leads to Prison Sentence
Matt stopped by his neighbor's house Aubrey Boswell to ask if he could borrow his truck to haul some hay. Across the street from Boswell's home, Ingram saw what he thought were three of the man's sons carrying gardening tools. He walked across the street, said "Looking for Boswell." He then turned and rushed back across the street, got inside his car and drove away.
Police Take Ingram Into Custody
Later that afternoon, police arrested Ingram on attempted rape charges after the 17-year-old Willa Jean Boswell claimed Ingram looked at her sexually. She told police and testified in court that Ingram "scared her" when he eyeballed her and "leered at her" from a distance of about 75-feet away.

The town of Yanceyville was outraged that a Black man dared to scare a white woman. They demanded Ingram's prosecution on attempted rape charges, although he never touched or spoke to the woman. The court later reduced the charge to assault on a white woman and the crime of "reckless eyeballing."
Ingram testified in court that when he walked across the street that day, he mistakenly thought Willa Jean was one of Boswell's sons. When he realized that it was his daughter, he turned and walked away. He then left the property and borrowed a truck from someone else.
Ingram Found Guilty
The judge informed the jury to find Ingram guilty of reckless eyeballing and assault on a white woman if he used "intentional threats of menace of violence such as looking at a person in a leering manner, that is, in some sort of sly or threatening or suggestive manner...he causes another to reasonably apprehend imminent danger."
Ingram Was immediately convicted and sentenced to five years in prison. Ingram served 2 ½ years behind bars as his lawyer, a white man named Ernest Frederick Upchurch, filed appeals and additional trials occurred.
Ingram Defense Files Appeals
He was convicted again on appeal, this time sentencing him to six months hard labor, suspended for five years. With mounting pressure from the NAACP and the media, the state supreme court vacated the conviction, stating
"It cannot be said that a pedestrian may be assaulted by a look, however frightening, from a person riding in an automobile some distance away. He may have looked with lustful eyes but there was the absence of any overt act."
Resources & To Learn More…
https://www.journals.uchicago.edu/doi/abs/10.1086/JAAHv93n2p223
Thanks for reading this story as well as for your continued support. Check out the main page of CRIME for more true crime and historical crime stories. Click here to access the page right away. You'll find stories including Arrested, All For The Love of Animals and Joe Metheny: The Man Who Made BBQ Out of His Victims.
About the Creator
The most shocking & unbelievable collection of crime stories around. Prepare yourself for crimes that will piss you off. Graphic material! 18+ audience!
Reader insights
Be the first to share your insights about this piece.
Add your insights