Porn Addict Couple Murders Boyfriend's Younger Sister In Cold Blood
Beautiful Rebecca "Becky" Watts was only sixteen when she fell into the hands of an evil couple, who brutally took her life away.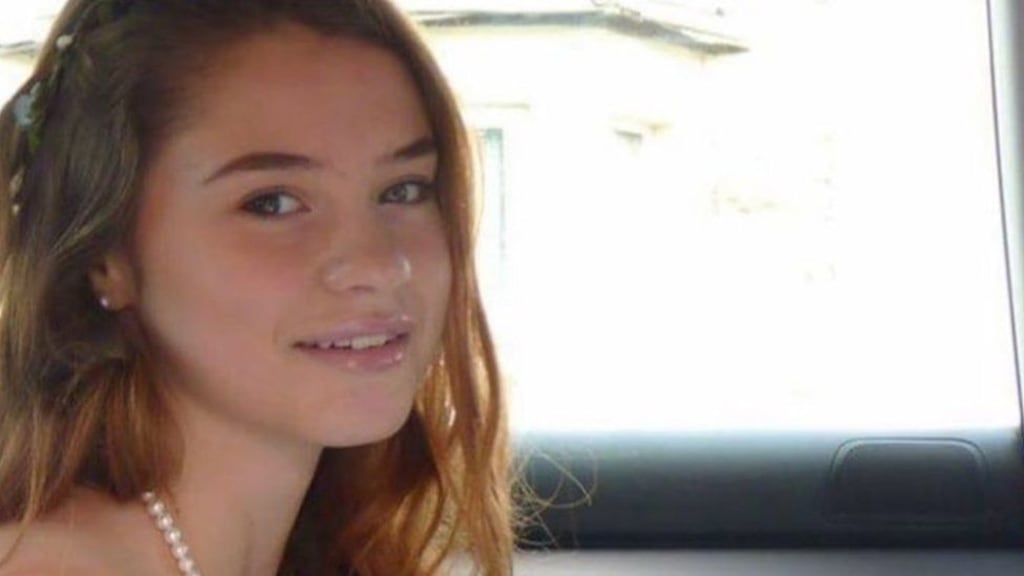 Becky Watts.
Never in a thousand times, would we think that pornography addiction can be one of the reasons leading to a gruesome murder case. However, a young woman Becky Watts lost her life to a couple obsessed with pornographic videos.
Everyone who knew the young couple, Nathan Matthews and girlfriend Shauna Hoare, including friends and family members, struggled to accept that they could be malicious or even capable of murder. They described Nathan as a hardworking young man who worked as a fast-food delivery driver and always cracked jokes just to put a smile on people's faces.
On the other hand, his girlfriend Shauna worked as a registered carer for Nathan's sick mom, Anjie- who had multiple sclerosis-, but as Aiju Zehn once said, "People will only show you what they want you to see. Remember, everyone has a chapter in their lives where they don't read out loud. So don't be fooled by the "perfect front" that people put up…You'd be foolish to believe all that".
What everyone didn't know was that behind the pretty faces were two monsters in the making. They both shared one thing in common, evil sexual fantasies and the kidnapping of little girls to bring their dream to reality. They drew their inspiration from porn videos that they watched of girls dressed as school kids, teenagers, petite, and threesomes.
They allegedly accessed pornographic sites more than any other websites, which l believe turned them into porn addicts. Like any other addiction, the more you do it, the slimmer your chances of pulling out. Matthews and Shauna had drowned deeper. After realizing that the craving could no longer be satisfied by porn videos, they persuaded a friend to have a threesome together.
Matthews as a man didn't mind sexually sharing his woman with another man to fulfil his fantasy. Nevertheless, it could not quench the thirst.
They continued sharing their evil craving over text messages, that is, if they were physically not together, eventually, Matthew's eyes set on his stepsister Rebecca Watts, whose physic matched their desire- petite.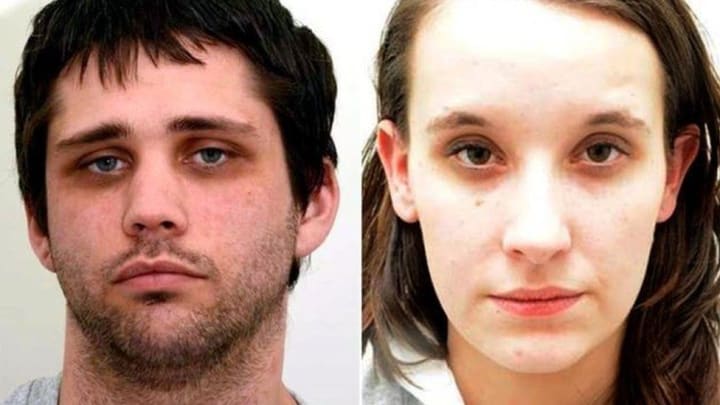 The Day Of The Murder
Anjie Galsworthy, Becky's stepmom, left home at 11.15 am on the 19th of February 2015 to attend a hospital appointment as she has multiple sclerosis and left her at home in St George Bristol with her stepbrother Nathan Matthews and his girlfriend, Shauna Hoare.
Upon her return, she realized that Beckys was not home, but she wasn't that worried about it as her son, Mathew, and his girlfriend told her that they never saw her but only heard the door slamming, so they assumed she had gone out. I guess like any mother who has a teenage child in the house; you won't be that worried too; that's what most teenagers do. Sometimes they walk in and out as they please.
It wasn't until the next day that friends, her boyfriend, and family members started to worry as she was not responding to any form of communication, and direct calls were going straight to voicemail. At around 4 pm, her father, Daren Galsworthy, called the Avon and Somerset Police and reported her missing.
The first search was done at the house, and investigators found that her phone, laptop, and tablet computer were missing, but she had not taken any money or spare clothes or told her stepbrother who was at home where she was heading.
0n the 22nd of February that same year, the Avon and Somerset police made their first public appeal for any information on her disappearance. Soon the media coverage spread the word to the whole of England and outside, asking for any clues on her supposedly whereabouts.
An online campaign hashtag, "#FindBecky," was quickly launched on social media, reaching more than two million people worldwide. The most touching and soul-ripping moment for almost everyone in England, especially women, was a public statement from her father sobbing and pleading for Becky to return home. Little did he know his little girl wasn't coming home alive.
The police did their best searching every area they suspected and even made door-to-door inquiries but no luck. Then they shifted their focus a bit to interrogating those that were very close to her. One thing that captured their attention was the behaviour of her stepbrother and his girlfriend. They seemed not so much invested in the search, and Nathan in particular tried by all means to avoid any interrogations and giving of statements. This was openly brought up by one of the officers while interrogating Shauna.
In her defence, she said she wasn't aware of his reluctance in the case but what she knew, without doubt, is that he was worried and affected by her disappearance as the older brother. Somehow this didn't quite match with Nathans's strong feelings against his stepsister. In his own words, he wasn't a fan of her and perceived her as selfish, manipulative and didn't treat their parents with respect.
As the search progressed, a bloodstain was found in Becky's room. Forensics tests were taken to see if they could be traces of its DNA. The results matched to Nathans.
On 28 February, Matthews and Hoare were arrested in connection with Watts's disappearance. They were first charged with kidnapping as the police hoped that she might still be alive. However, police could see that Hoare's body language seemed to be holding back something during the interrogations.
When prompted with questions, she took time to respond, rolled her eyes many times, stammered here and there, and gave answers that were still questionable. With that bad-looking picture, the police headed to their home to run a search.
Everything in the house looked elegant apart from the back, which seemed thoroughly scrubbed. That looked suspicious. They also found a receipt from B&Q, which consisted of a circular saw, gloves, a face mask, and goggles dated the same day Becky vanished into thin air. A CCTV footage was obtained from the store, and it was indeed Matthews. On March 3rd, both were re-arrested on suspicion of murder.
Seeing that there was no way out, Matthews admitted to kidnapping his stepsister. He argued that it wasn't his intention to kill her; he only kidnapped her to teach her a lesson to respect their parents, especially Anjie, his biological mother but a stepmother to Becky. Unfortunately, during the process, he mistakenly strangled her to death.
The Truth About What Happened.
As l have already mentioned above, the nature of their relationship and obsession with teenage girls porn, it appears that the day Becky was brutally murdered, Mathews and Hoare wanted to use her as a "sexual plaything," according to the prosecution.
After Anjie had left that morning, Matthews had headed to their home equipped with a kidnap kit, including stun guns and handcuffs. I think Becky refused to participate, which prompted Mathews to suffocate and stab her 15 times in the abdomen after her death. The pair then coolly took her body back to their home, dismembered it the next day with a circular saw, packed the remains in plastic and salt, and hid them in a garden shed.
The Sentencing
The trial began in October 2019. Both Nathan and Shauna stood by their word that Shauna was not involved in the killing of Becky. Nathan pleaded guilty to manslaughter but refused to accept that he murdered his stepsister. He held on by his story that he only wanted to scare Watts and teach her to be a better person and respect their parents.
Likewise, Hoare refused to accept that she was involved even after forensic proved her DNA was in the bags containing Becky's remains. An expert was called to give evidence and said the dismemberment could only be carried "easier" if two people were involved.
With all the CCTV evidence and testimonies from family and friends, the jury gave its verdict after 3 hours and 27 minutes of deliberation. Mathews was guilty of murder and Hoare of manslaughter. They were also convicted of conspiracy to kidnap, perverting the course of justice, preventing the lawful burial of a body, and possessing two stun guns that were not licensed.
0n November 2015, Nathan Matthews was sentenced to life imprisonment with a minimum of 33 years and Hoare to 17 years in prison. They tried to appeal their sentence, but they were denied.
On the 17th of April 2015, beautiful Miss Rebecca Marie Watts was finally laid to rest at Avon View Cemetery St George, Bristol, England.
guilty
About the author
Hie and welcome. My name is Mary. l am a writer, wife, student and pizza chef🍕😛.l write about True life crimes past and presents and sometimes about personal experiences as a victim and survivor of GBV. Hope you will love my writing.
Reader insights
Be the first to share your insights about this piece.
Add your insights