Nicole Kessinger Writes Former Lover, Killer Chris Watts, to "Clear Up Some Things"
Inmate Tells DailyMail.com
Summary: Since September 2020, Nicole Kessinger has reportedly written to convicted killer Chris Watts. An inmate told DailyMail.com that Watts revealed this information to him, stating Kessinger said she wanted to "clear up a few things." Kessinger is the woman with who Watts was having an affair when he killed his wife, who was pregnant with their son, and the couple's two daughters, Bella and Celeste.
Story:
On August 13, 2018, 35-year-old Chris Watts killed his pregnant wife Shannan at their Frederick, Colorado, home. He put her body in the trunk of his car and loaded his daughters, 4-year-old Bella and 3-year-old Celeste, into the front seat and drove to Anadarko Petroleum, a remote worksite where he worked and dumped Shannan's body in a grave. He then, one by one, smothered Bella and Celeste with a blanket and dumped their bodies inside oil storage tanks. He murdered Celeste first. Watts later told police that Bella's last words were "No, daddy, no" and that she asked if he was going to do the same thing to her as he did to Celeste.
Watts pleaded guilty to multiple counts of first-degree murder after a plea deal kept the death penalty off the table. Watts was sentenced to five life sentences, three of which are to be served consecutively.
The state of Colorado attempted to charge Chris for the death of Niko, the baby boy Shannan was pregnant with, but state laws prevented them from doing so.
Soon after his conviction, Watts was moved to an out-of-state facility for his protection.
Chris Watts - Nicole Kessinger Affair
It was revealed that Watts was having an affair with his co-worker, Nicole Kessinger, at the time of the murders. The affair lasted just over one month before the murders occurred. When she told her boss about the situation with Watts after the murders, she was fired from the position.
Kessinger said she was unaware that Watts was a married man and cooperated fully with the police. She was never charged with any crimes related to the case, but many speculate that she knows more than she told police. Due to the negative media attention, Kessinger changed her name and moved out of Colorado.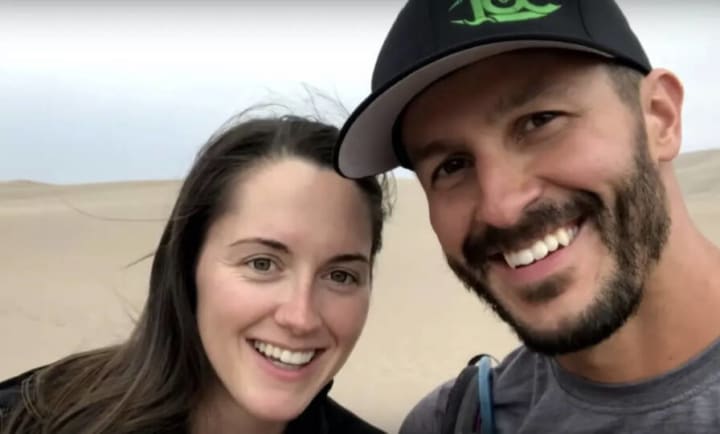 Kessinger Contacts Watts in Prison
An inmate at Dodge Correctional Institution in Waupun, Wisconsin, recently revealed that Kessinger contacted Watts using a new identity.
That inmate, David Carter told DailyMail.com that Watts said she needed to talk to him to clear up some things. Carter said that Watts did not tell him exactly what she wrote in the letters. He further said Watts confirmed that Kessinger first contacted him in September 2020.
Carter told DailyMail.com that prison authorities discovered that Kessinger was the author of the letters and confiscated the mail. Watts cannot have contact with Kessinger, per a court order. Prison staff suspended Watt's mail accounts and began more thoroughly monitoring his letters, Carter reported.
Prison officials told DailyMail.com they could not comment on the matter, therefore, could not confirm or deny the allegations.
Since giving several interviews to reporters in late 2018 and 2019, Kessinger has stayed out of the spotlight. Her whereabouts are unknown.
Chris Watts Female Pen-Pals
Nicole Kessinger writing to Chris Watts catches attention seeing as she is the woman that he was having an affair with at the time he killed his wife. However, Kessinger is one of many women who correspond with the convicted killer.
After Chris Watts: Confessions of a Killer aired on the Lifetime Network, women from across the world reportedly began writing to Watts. Some women became romantically interested in Watts while others offered him words of compassion and condolences. Many of those women still correspond with him a year later.
guilty
About the author
The most shocking & unbelievable collection of crime stories around. Prepare yourself for crimes that will piss you off. Graphic material! 18+ audience!
Reader insights
Be the first to share your insights about this piece.
Add your insights