Nalani Kealoha
The Backstory of Nalani Kealoha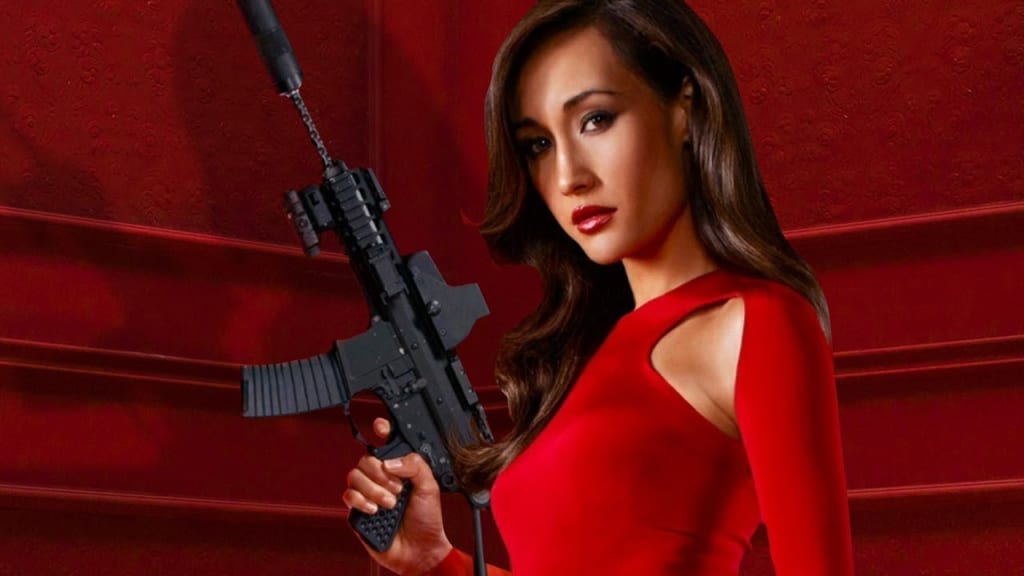 (This is the first of many parts to Nalani Kealoha. I'm pursuing a writing career and I wanted to get some feedback. This will be an entire book. However, each part will be one chapter)
***
Hello, my name… Well, my "government" name is Nalani Malia Kealoha and this is my story. I was born in Kahuku Hawaii to my parents Walentyna and Aolani Kealoha on April 24, 1995. However, I was raised by my Tutu Octavia because my parents were killed by a drunk driver three months after I was born. I grew up in a small home on the beach, attending Kahuku elementary school. My childhood is filled with fun, adventurous memories. Tutu and I would go for walks that would last hours, or we would go to the ocean and camp there for days at a time. I couldn't tell you one bad thing that happened while I was with my Tutu; she had a beautiful soul and a golden heart. Tutu taught me to treat everyone with the same level of respect and kindness.
However, everything in my life got flipped upside down in the matter of seconds. When I was 12-years-old, my Tutu got very sick, the doctors gave her six months to live. She didn't even make it another week. With my parents dead, and my Tutu's passing, I was left alone with no remaining family. I was put into the foster system and bounced from home to home. By the time I aged out of the system I had been in seven different homes and I had been arrested five times. After I had lost my Tutu, everything went downhill.
My life slowly, well, quickly spiraled out of control. In the first year alone I had been placed in to two different homes, and I was arrested for the first time, for shoplifting of all things, but that was when things were still okay. When I was placed into the third foster home, some not so pleasant things happened. My foster father, Kai, he had anger issues and a few screws loose, if you know what I mean. He would get upset and take it out on me with everything from starvation, to beatings, and occasionally even molestation. I was trapped inside of that horrid home for a total of eight months and 17 days. It not like the homes got any better after that, I had hit the ripe age of 14 when I went to the fourth home. My body started to develop and the foster families started taking a liking to that. I was raped for the first time in the second month of being in the fourth home. Not by the foster father though, in this case it was the 17-year-old biological son of the foster parents. Apparently, I was quite a beautiful young girl and I needed to show him that I was worth being in his home.
He raped me almost every night for a year before I was able to get out of the home. I had to physically assault the mother before they would get rid of me. But with that assault I had earned my second arrest. I spent six months in a juvenile detention center for the damn thing. After I was released it was actually really hard to find a family that was willing to take me in, a good family that is. The fifth home was by far the worst out of them all. With Kahuku being such a small place, I was forced to move in order to be placed in a home. I was moved to Ewa Beach, Hawaii and placed in a home with five other foster children. We were all starved and beaten on a daily basis, only being fed when absolutely necessary. I, however, was the oldest in the home, being 15- almost 16-years-old, so I got the worst out of everyone. Anytime one of the children was to act up, I was put to blame. School had let out for the summer a month after I had arrived, meaning for three dreadful months we had no escape, at least no legal escape.
Mid-July I had been through enough with the family. So one night I snuck out of the house and ran as far as my legs would take me. Then it all hit me: if the police found me then I would only be returned to the household, surely with a beating awaiting me. Without thinking, I went to the first store I could find grabbing as many things as I could and ran for the exit. My plan of course went successfully. The clerk had seen me and sent the guard to chase after me. I did not put up any fight, all I did was stop, drop the things and refuse to speak. The store was forced into calling the police. When they arrived, they cuffed me and took me to the station. They printed me and found my record, which meant they could call my foster father and tell him to come pick me up. So again, without any thought I snapped, I assaulted a… well, two police officers and that sealed my fate.
The judge sentenced me to 18 months in a juvenile detention center; I was released on good behavior after eight months and was placed into a new home. This home was actually the best one I had been too. The parents had three biological children and fostered two, including myself. They cared, and were very loving towards all the kids in the home. Made sure we ate three meals a day, went to school and got good grades, and they even took us on a vacation. I was with them on my 17th birthday and it was the best birthday I'd had since my Tutu had passed away. After four months, there was a knock on the door and my case worker informed us that their foster license had expired and they were no longer permitted to have me in the house.
Once again I was forced to move, with less than a year until I aged out of the system I was placed in one last foster home. This home however only lasted for two weeks before I had been arrested again. Charged again with assault, the older girl in the home didn't take a liking to me and we tried to settle it with our fists. I got six months of probation for the charge and got put into a group home. With three weeks of probation left and two months before I aged out of the system, one of my drug tests came back positive for marijuana. With the violation of probation, I was off to Juvie…again. I was sentenced to a year but I only served two months before I was released on my 18th birthday.
However, with a week left before I turned 18 I didn't know what the hell I was going to do when I was released. That's when I was visited by a woman from the government. At first I thought they were going to get me sent to a penitentiary after I turned 18, but instead she offered me a job. All I had to do was go to California with her after I was released and cut all ties with anyone I had ever met in Hawaii. I had no family, so the decision was simple. I signed a contract the same day but boy was I in for an awakening on what I had signed up for.