Murders Of The Past: 11 Year Old Mary Bell Strangled 2 Children Under The Age Of 5.
A Young Girl, Mary Bell, Murdered 2 Young Children back in 1968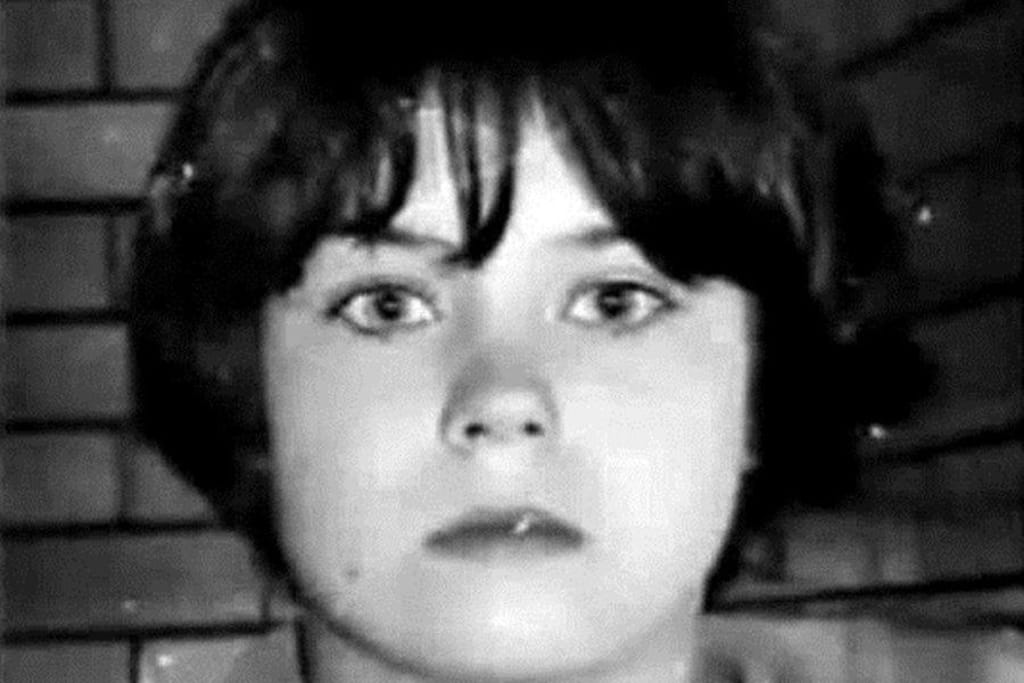 Mary Bell
December 1968 in England, a girl of 11 years old was convicted of manslaughter. Two young boys aged 3 and 4 were strangled at the hands of this young girl.
Reports say that Mary Flora Bell, who was born May 26, 1957, lived in a broken home. Bell's mother, Betty, was a known prostitute. She had Mary at only 17 years old and was an absent mother. Her father is unknown. It is suspected that her father is Billy Bell. Billy was a known career criminal who was eventually arrested for armed robbery.
Different accounts indicate that the young mother did try to kill Mary Bell multiple times and make it look like an accident. It is known that she would often try to drug her young daughter. Family and friends recount a time where Mary Bell "fell" out of a window. According to Mary, she was subjected to sexual abuse and sexual encounters by some of the men her exposed her to.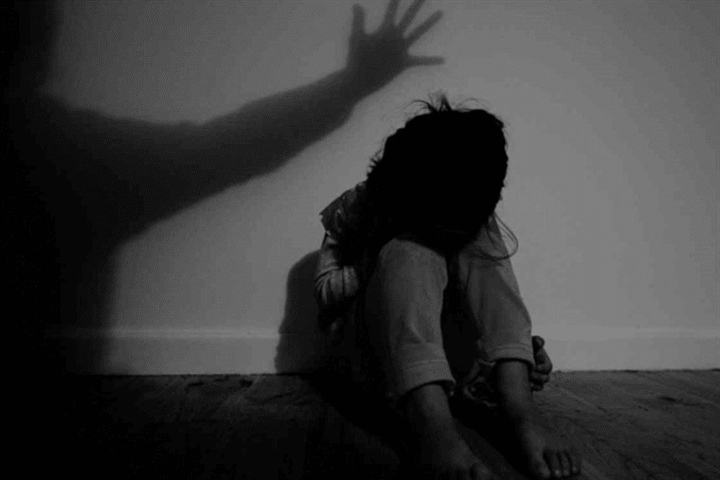 According to Medical Experts, The fall that Mary Bell experienced caused her to have brain damage. The brain damage is a result of the abuse from her own mother. It's stated she had damage to her prefrontal cortex, an area that is associated with voluntary movements and decision making.
May 25, 1968, the day before her 11th birthday, Mary Bell strangled 4 year old Martin Brown. It is believed that she did commit this crime alone. That same month Mary Bell and a friend, Norma Bell (No Relation) vandalized a nursery where they left a note stating she killed Martin Brown. The Police dismissed it as a prank.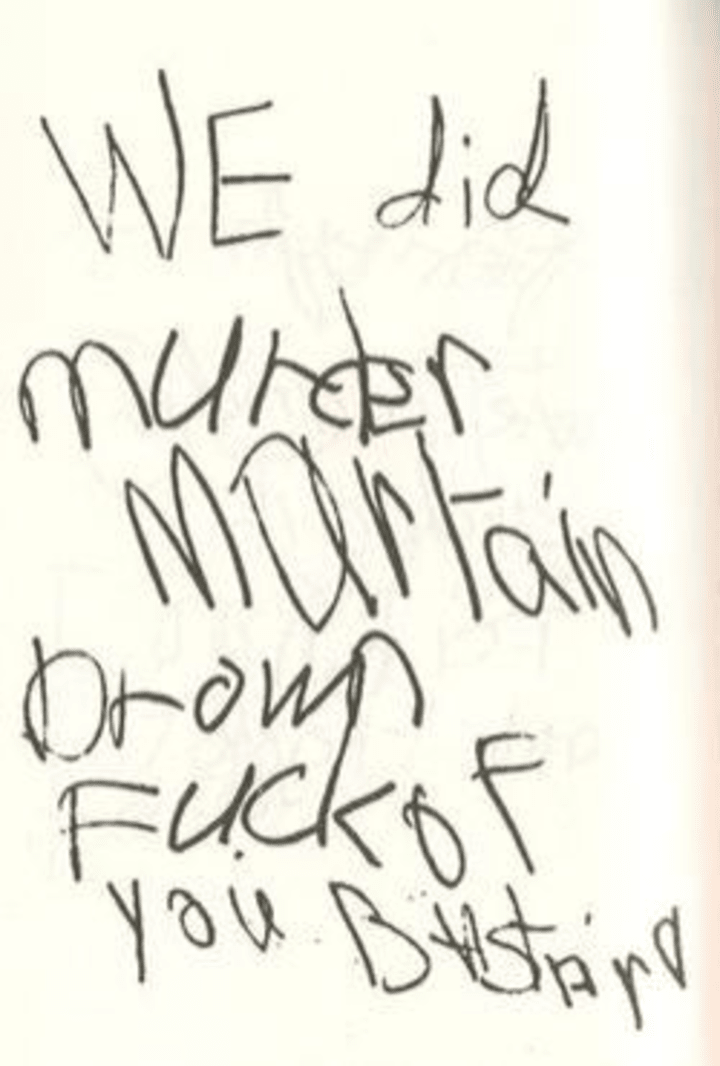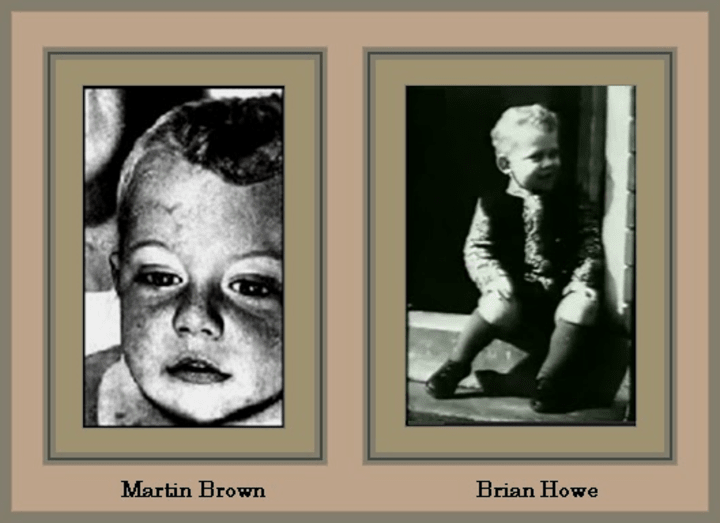 July 1968, The same two girls murdered young 3 year old Brian Howe. Police reports state that Mary Bell later returned to the young boy's body and carved an "M" in his abdomen. She took scissors then continued to cut his hair, scratch his legs, and mutilate his genitals.
Norma Bell was acquitted of the murders, but Mary Bell wasn't so lucky. The jury did take notice to her mental issues due to her brain damage and sentenced her to a mental hospital. Psychiatrists stated Mary Bell was, "intelligent, manipulative, and dangerous."
Even after her sentence, the press was consumed by Mary Bell. Her mother continuously sold stories about her and also gave reporters writings she claimed was from her daughter. Looking for her 15 minutes of fame through the daughter she never wanted.
A few years later in 1977, Mary Bell had briefly escaped her facility. It was an adult facility she had stayed for close to a year. She was punished with loss of prison privileges for 28 days.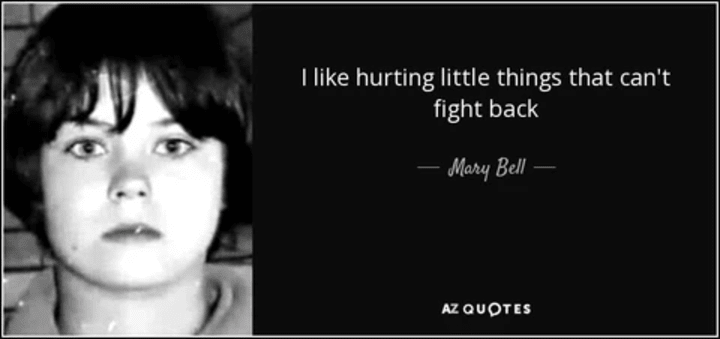 In 1980, Mary Bell was released at 23 years old. She served 12 years and was granted anonymity. In 1984, four years after her release, she had her first daughter. Her daughter was unaware of her mother's past until 1998 when reporters found Bell's location.
Mary Bell made sure that not only her anonymity would remain secret for life, but she made sure for her daughter as well. In 2009, Mary Bell became a grandmother. The mother of the victim states that all she has left is grief. She even requested anonymity for her new grandchild.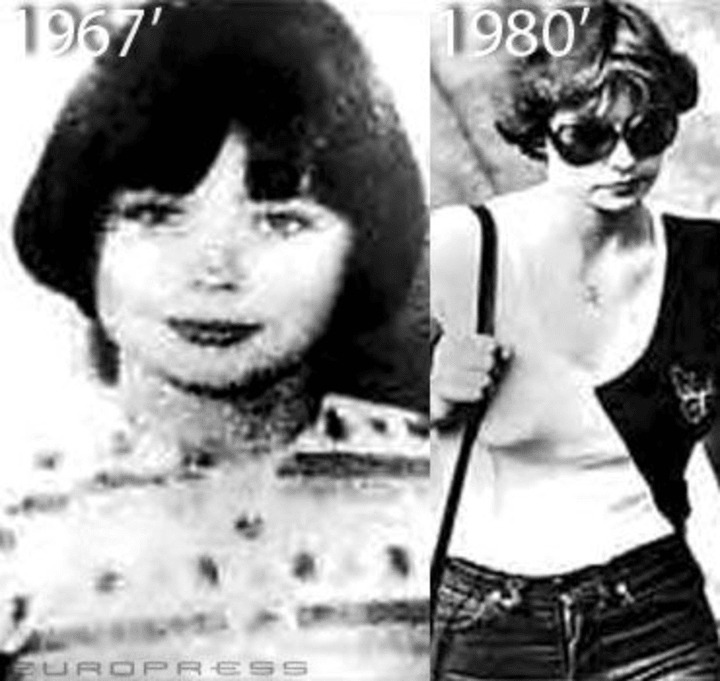 Not much more has been said since she became a grandmother. She has dropped off the face of the earth. But even though it's been since the 60's, the families of the victims still ache everyday. They don't feel it's fair she became a grandmother and they will never know the children of their sons.