Murder on Kebler Pass Road: Michele Wallace
A traveling photographer crossed paths with a career criminal. Tragedy ensued.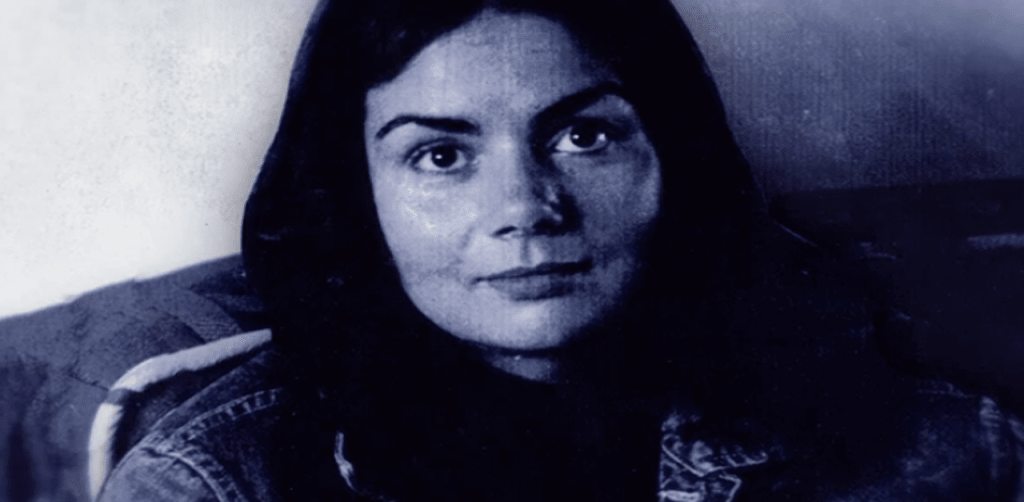 25-year-old Michele Wallace was born in 1949 in Forest Park, Cook County, Illinois. She was active as a child and was deemed a 'tomboy' because of her rambunctious manner. In elementary school, she favored racing cars rather than tea parties.
Whereas Michele's brother, George Jr., harbored an interest in productive activities, she could blend in with the boys because she wasn't easily repelled. They both loved to swim and often hung out with their parents, George Sr. and Margaret . Since she was the only daughter, her father relished in her ability to keep up with her brother.
After Michele graduated from Riverside-Brookfield High School, she visited Africa and Spain. She returned to the U.S. to attend Utah State University. However, she left, with two years of completed coursework, and moved to Aspen, Colorado. Skiing, which she viewed as more of a sport than a game, had become her new past-time. She rarely traveled without her backpack and was often accompanied by Okie — her German Shepherd companion.
Margaret was accustomed to the 'home-body' life, and lived vicariously through Michele's traveling adventures. George Sr., a business owner, was impressed by Michele's extroversion and cherished her fearlessness.
To make ends meet, Michele held a job as a highway worker. The position granted her the opportunity to bask in nature. During her breaks, she utilized her photography skill to capture still-life.
One location which Michele favored was West Gunnison. She was in awe of the mountains and the spacious terrain, as well as the city's residential areas, which were perfect additions to her portfolio. She had been living in the city for awhile and gained a few friends; her laid-back demeanor was a redeeming quality.
While Michele's friends were graduating from the university, or starting families, she was fulfilling her niche. She had chosen to be in the midst of an atmosphere which granted her more than enough terrain and mountains to work with. As a long-time city dweller, she loved the getaway; so much that she had become a resident. Although she still acknowledged where she was born and raised, she embraced the Rockies.
Okie provided Michele the protection against strangers. He was large; so he wasn't difficult for others to notice. His loyalty to Michele was instinctive and he rarely left her side.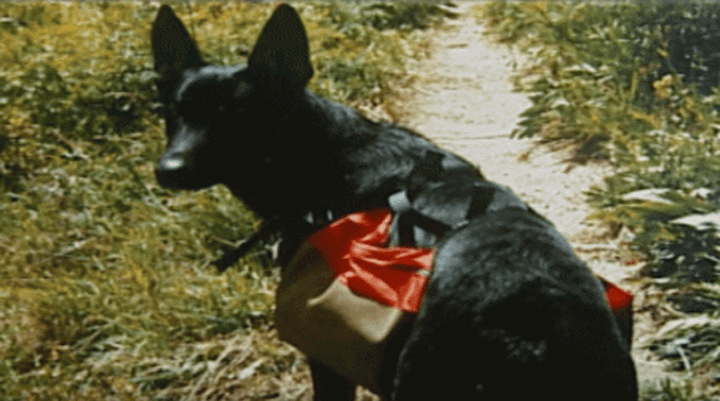 ----------------------------------------------------------------------------------------
The Transient Drifter
Roy Melanson hailed from Texas and worked on a farm. He had a tall frame and a glare which was piercing. Also, he had the 'gift of gab' and was able to ease the suspicions of others, as well as gain trust, according to his cordial manner.
Known in his hometown as one who didn't remain in an area for a long period of time, Roy constantly moved around. While schemes were how he earned pocket money, his intimidating demeanor was remembered by other residents in the neighborhood. He was slick and knew exactly how to get over by vile means.
By the use of "charm" and "friendliness", Roy's approach was unassuming and he was able to sway any discomfort. Then when an opportunity manifested, he attained what he set out to accomplish. He was also a compulsive liar and had a penchant for tuning his lies according to who he crossed paths with. If someone were a rancher, he would depict himself as the same. His arrogance and self-entitlement didn't help in terms of maintaining a positive rapport with others.
Roy was no stranger to law enforcement. His predatory acts were known; especially since he had served time for rape as well as burglary. Rather than having maintained a legitimate career, he opted to immerse himself in crime. When he sensed vulnerability, he seized the advantage and projected his evil without mercy.
----------------------------------------------------------------------------------------
August 1974
When Michele failed to phone her family to inform them of her well-being, police feared she was a possible murder victim. She always maintained contact with her parents; sometimes her calls totaled two or three in one day. So for the contact to have ceased so abruptly was uncharacteristic of her. The build-up of the anxiety gradually took its toll on her mother. To function was difficult for her because she dreaded what tragedy had become of her daughter.
Chris Matthews, who was a rancher, informed police he was certain Michele was the woman who offered a ride to him and Roy. He mentioned that he had met Roy the previous night, and they both talked in the Columbine Bar the next day. At the time, he knew Roy only on a first-name basis.
As both men were standing outside of the bar, Michele offered to drive them to their destinations. Chris accepted. Then Roy claimed he needed a ride because he was experiencing trouble with his pick-up truck. Chris was surprised because Roy told him that he didn't own a vehicle of any kind at all.
However, Michele was serious about her offer. Roy sat in the passenger seat and Chris sat in the backseat with Okie. After Michele dropped Chris off at his destination, she proceeded driving while Roy remained in the passenger seat. She was never seen nor heard from again.
----------------------------------------------------------------------------------------
September 12, 1974
Detective Jimmie Smalley spotted Roy and another man sitting in a white Cadillac in front of a high school in Pueblo, Colorado. Both men were seen dealing drugs to a few high school students on the premises. Roy produced his Texas-issued driver's license. When Detective Jimmie attempted to process the license, the computer malfunctioned; so he released both men. However, Roy was arrested just hours after the computer was fixed.
The processed result revealed that Roy was wanted for a 3-year-old rape, and as a possible suspect in Michele's disappearance. He was arrested, and, during questioning, he denied that he was more than an acquaintance to Michele. However, when Detective Jimmie searched his car he found Michele's backpack, the registration for her red Mazda station-wagon, and a Mazda key.
Also found was a pawn shop ticket which detailed Michele's professional camera, a Canon F1, along with a few accessories. The camera was retrieved from the pawn shop and then taken to a photo lab where a roll of film, found inside of the camera, was developed. The film consisted of several personal photos, in which included close-ups of local residents, and a shot of Okie. The last shot was of Roy. He had taken the photo of himself while an unidentified young woman sat in view.
Officer Stephen Frye theorized Roy lured Michele to a desolate area, murdered her, and then stole her camera as well as her car. Unfortunately, he lacked the evidence to validate his theory. Two months later, Michele's car was found in Texas where Roy abandoned it.
Michele was missing and Roy offered no information.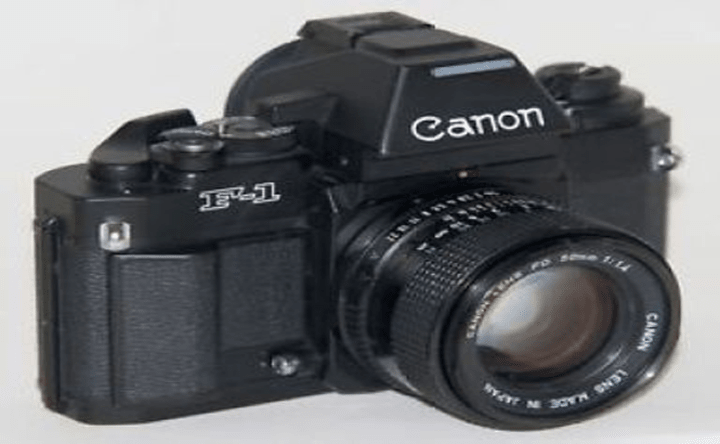 ----------------------------------------------------------------------------------------
July 1979
A family found two sun-bleached, braided ponytails in a paper-bag less than a mile from their cabin in West Gunnison. Later, Forensic Analyst Joseph Snyder confirmed the hair did, in fact, belong to Michelle. Investigator Kathy Young concluded that, most likely, scavengers carried the torn hair to the location of the cabin.
But the location of Michele's remains were unknown. Without her body, the investigation stalled in terms of identification. Also, what had become of her after she dropped Chris off was also unknown. No witnesses had come forward; so therefore, police had no leads to follow.
----------------------------------------------------------------------------------------
August 1992
Michele's skull was found in a bush during a NecroSearch. 20 years earlier, her father told police she had a gold tooth which she received during a dental procedure. According to Michele's dental records, the gold tooth found attached to the skull was a match. The rest of her skeletal remains were found on an incline, and lying in such a position in which indicated to the search team that she had been tossed.
Also found were articles of undergarments and a hiking boot with the skeletal remains of a human foot. The samples of evidence were examined and confirmed to have belonged to Michele. A hairbrush, found in Michele's backpack, contained long strands of hair in the bristles. One strand was tested and bared a match to the sun-bleached ponytails found 18 years prior.
During an autopsy, a cause of death couldn't be determined. Since Michele's flesh had been eaten away, no closure was possible. Mainly because of the lack of evidence needed to confirm her murder. No weapon was found on the scene and, most likely, any human DNA, other than Michele's, faded over the years.
But Michele finally had a proper burial and she rests in Woodlawn Cemetery.
----------------------------------------------------------------------------------------
September 1993
During Roy's trial, prosecutors pinpointed him as Michele's murderer:
Roy remained in the car with the intention to rape Michele. When she resisted, he attacked her and then carried her lifeless body to the mountain incline. Her skeletal remains were found in the same position in which she had landed after Roy tossed her. Also noted was that Roy had released Okie from the car and he (Okie) ran away from the scene.
Roy, in all of his arrogant glory, contested the theory and claimed to have been at another location some miles away when Michele's murder occurred. Despite the substantial evidence against him, he continued to deny that he was the murderer. He intentionally refused to attend his own trial and claimed he was unfairly persecuted.
At the time of the NecroSearch for Michele, Roy was serving a prison sentence for burglary. He was extradited back to Colorado to stand trial. A jury found him guilty of first-degree murder and he was sentenced to life without the possibility of parole.
----------------------------------------------------------------------------------------
Other Victims
24-year-old Charlotte Sauerwin was looking forward to spending the rest of her life with her fiance. But during one afternoon, in 1988, as Charlotte spent time in a local Laundromat, she was approached by Roy. Both engaged in a discussion about land which her fiance had yet to clear. In response to her revelation, Roy claimed he was a landowner. Not too long after their arrival on the land, Roy brutally attacked Charlotte and then placed a strap around her neck which he used to strangle her.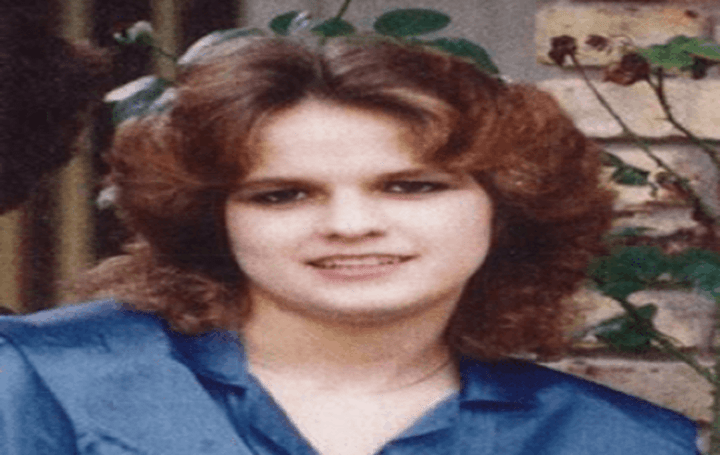 Charlotte's mother and father died without knowing who murdered her.
----------------------------------------------------------------------------------------
51-year-old Anita Fagani Andrews was a former beauty queen and was born and raised in Napa Valley, California. She worked at a local hospital during the day and tended Fagani's Bar, which was owned by her parents, at night.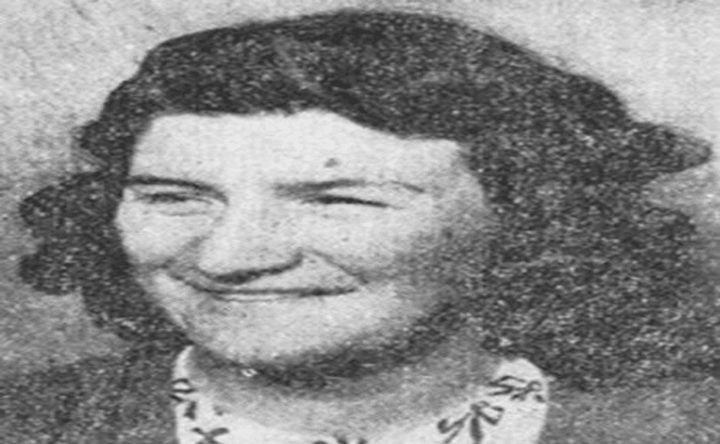 In July of 1974, Roy was also in the vicinity at the time Anita was closing the bar. As he smoked a cigarette, David Luce, attempted to initiate a conversation with him. He ignored David and remained silent. Several hours later, David walked past the bar and noticed Anita's car was gone. Muriel Fagani, Anita's sister, found her lying on the floor in a pool of blood and her clothing was in disarray.
During an autopsy, the cause of Anita's death was confirmed to have been multiple stab wounds. The potential weapon which was used to stab her was a screwdriver. She also suffered head trauma. The glass shards found in her hair were determined to have been perpetrated by an attack with a glass bottle.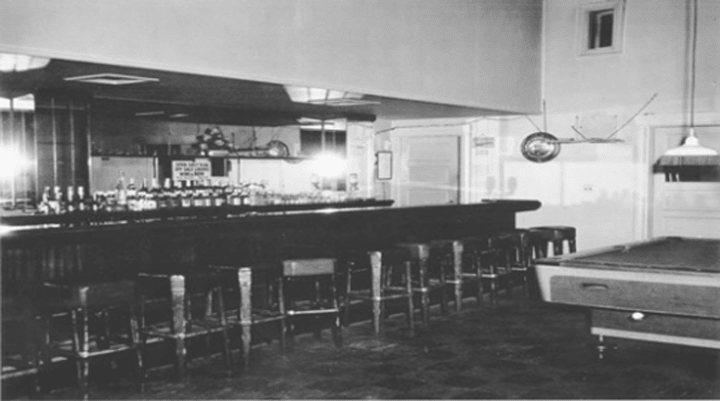 Not only did Roy deny having murdered Anita, he also denied having known where Napa Valley is. However, his connection was established by a cigarette butt which was found in an astray in the bar.
In 2011, Roy received a life sentence for Anita's murder.
----------------------------------------------------------------------------------------
On August 8, 1972, Katherine O. needed assistance for a flat tire. She was approached by Roy who was accompanied by an unidentified man. Both men checked her spare tire which was also flat. Since she was stranded, the men offered to drive her to the requested destination. During the travel, she found herself fighting Roy's advances. When she wouldn't budge, he restrained her, punched her in the face, and then forcibly removed her clothing.
For one hour, Katherine endured repeated sexual assaults all while she focused on Roy's appearance. After Roy climaxed, Katherine insisted that he wipe his DNA on a tissue but he scoffed in response. She quickly threw her undergarments out of a window with the intention to retrieve them at a later time. To avoid the spur of suspicion in Roy, she masked her trauma by having traded jokes with him. Soon, he offered to drive her to a nearby gas station to which she accepted.
Katherine O. later testified against Roy and was preceded by another victim, Sandra S.
*Photos of Katherine O. and Sandra S. couldn't be found.
----------------------------------------------------------------------------------------
Conclusion
Despite Roy's connection to the murder of Charlotte, courtesy of the DNA database, he may never stand trial because of his elder age.
Notes
- A few days after Michele's disappearance, one of her college friends died in a car accident.
- One week later, Okie wandered onto a farm and was fatally shot by a rancher who claimed to have been protecting his livestock. He was identified by his dog tag.
- Margaret committed suicide six weeks after Michele's disappearance. George Sr. found her sitting up-right in bed and clearly lifeless. She consumed a fatal dosage of barbiturates.
- Prior to Margaret's death, she had become a shadow of her former self and was riddled with depression. A suicide note, which she penned, was on her end table and included, "When you find our daughter, bury her next to me." Her wish was granted.
- In 2006, yet another tragedy struck the Wallace family. George Sr., who continued to carry a torch for his late daughter and late wife, was beaten to death during a home invasion.
- In 2017, An 80-year-old wheelchair bound Roy Melanson requested to be paroled to live his final days on the outside. The parole board denied his request and, most likely, he'll die in prison. — ['A "Smooth Talking" Serial Killer Keeps On Lying, Stays in Prison' — Steve Jackson — WildBlue Press]