Murder in the Bush: The Kangaroo Western, or Australian Noir
Review of Peace by Garry Disher and The Autumn Murders by Robert Gott
Peace, Garry Disher's evocative, unmissable sequel to the award-winning novel Bitter Wash Road, combines the gritty isolation of the Australian bush with the tense, nail-biting thrills this author has made his trademark.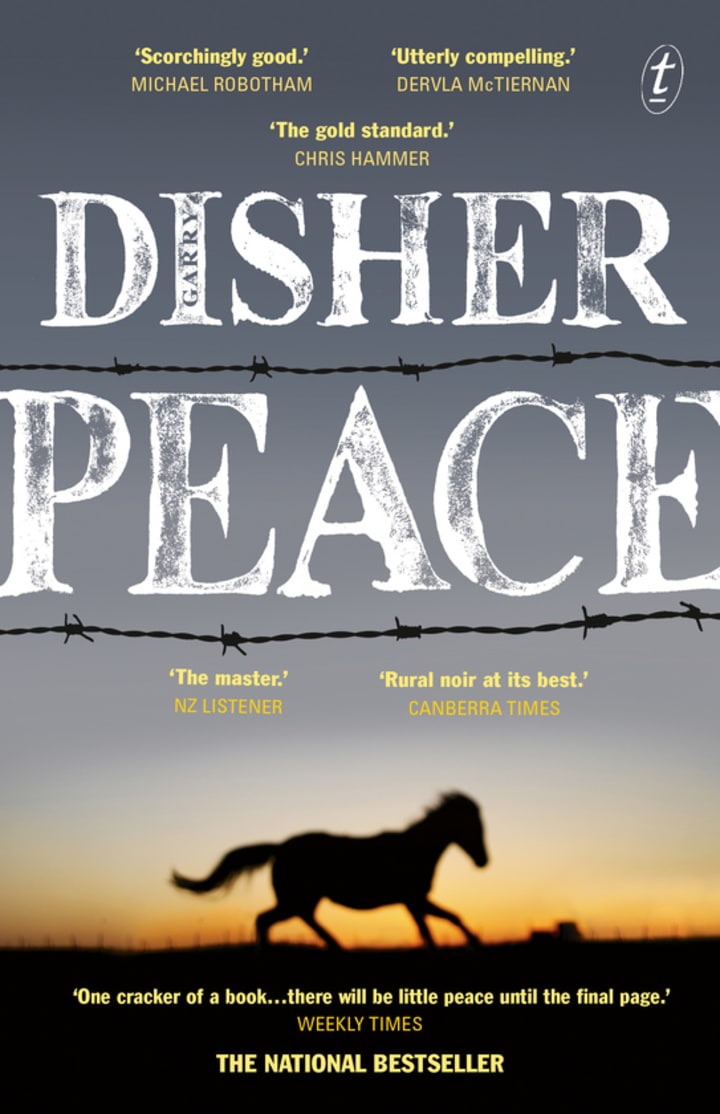 Peace sees the return of Constable Paul 'Hirsch' Hirschhausen, a recently demoted detective from Adelaide, now the lone cop in the dusty backwater of Tiverton, tucked away in the farmland south of the Flinders Ranges. The novel is another outstanding imagining of outland New South Wales's dark underbelly.
This time around, Disher sets the scene in the tail-end of blistering December, as Christmas in Tiverton is rang in by a gruesome and senseless crime on Kitchener Street. This event sets into motion a tense mystery that simply can't be missed by self-respecting lovers of crime writing.
However, Disher's most impressive feat is his outstanding rendition of Tiverton itself; between its personalities, rivalries, and tensions, the small town is so expertly brought to life that readers will be shocked not to find it on a real-world map.
Now holding over fifty titles under his belt across a variety of genres, Garry Disher is quickly becoming a household name, and with good reason. The first book in the 'Hirsch' series, for example, Bitter Wash Road—previously published under the alternate title Hell to Pay—made waves, and scored the author his third win of the prestigious German Crime Prize. Disher's exciting work pioneers emerging crime subgenres, branded by critics alike as Australian Western and rural noir.
For new fans, now is the perfect time to start reading. If you like Bryce Courtenay, you'll love Garry Disher, and Peace in particular, with its twists, turns, well-rounded characters and flawless pacing. For existing readers, you'll be delighted to find that Disher's writing is at its most spectacular—perhaps even his best yet.
Psychopath Villain Centre Stage in Historical Thriller Masterpiece
Award-winning and prolific author Robert Gott proves his mastery of the historical crime genre once again with his latest release, The Autumn Murders.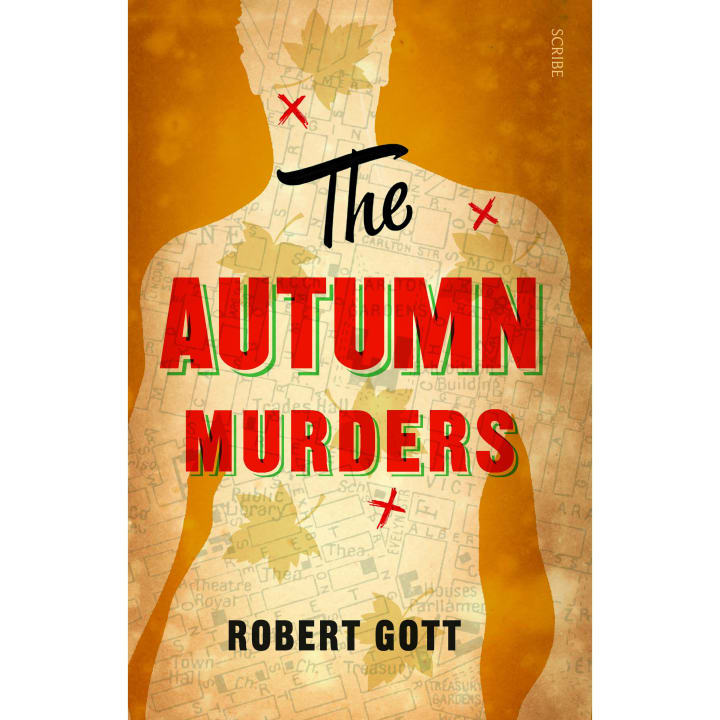 In the last instalment, Police Detectives Joe Sable and Helen Lord survived a brush with fate when they came face-to-face with terrifying Nazi enthusiast, George Starling. The Autumn Murders picks up where this story left off, as Starling continues to outmanoeuvre his pursuers, leaving a trail of blood across Victoria. Worst of all, he always seems to be one step ahead of the police.
Continuing the 'Murders' series which started with The Holiday Murders and continued with The Port Fairy Murders, Gott's newest release provides a stunning conclusion to an unmissable first arc—all while still promising more instalments to come.
For first time readers, this is still a thoroughly enjoyable stand-alone work: a gritty, urban murder-mystery told with a unique sense of author style.
Most impressively, The Autumn Murders provides a prime example of not just the crime genre, but the historical fiction genre as well, as Gott masterfully brings the harsh antiquity of 1944 Victoria back to life. Scenes set in historic locations are sure to mesmerise and immerse as they unfold everywhere from Warrnambool to inner-city Melbourne, revealing the untold darker side of our local history.
However, it's George Starling—a psychopath villain so believable that he makes the reader's skin crawl—who is perhaps the book's best feature. From his disfigured face to his signature filleting knife, the eerily-imaginable Starling will keep you squirming on the edge of your seat. His disturbing tendencies and troubled world-view certainly won't be easily forgotten.
Overall, The Autumn Murders is a triumph not to be missed: a gripping regional whodunit, elevated by the polish and style to be expected from its author.
book reviews
I'm a PhD candidate of Deakin University, researching representations of asexuality in Young Adult literature, but in my personal time I'm a D&D fanatic and pro Dungeon Master. I love all things horror, especially a spooky narrator!