Movie Review: 'Old Man and the Gun' Starring Robert Redford
Celebrate Robert Redford with his final leading man role in David Lowery's 'Old Man and the Gun.'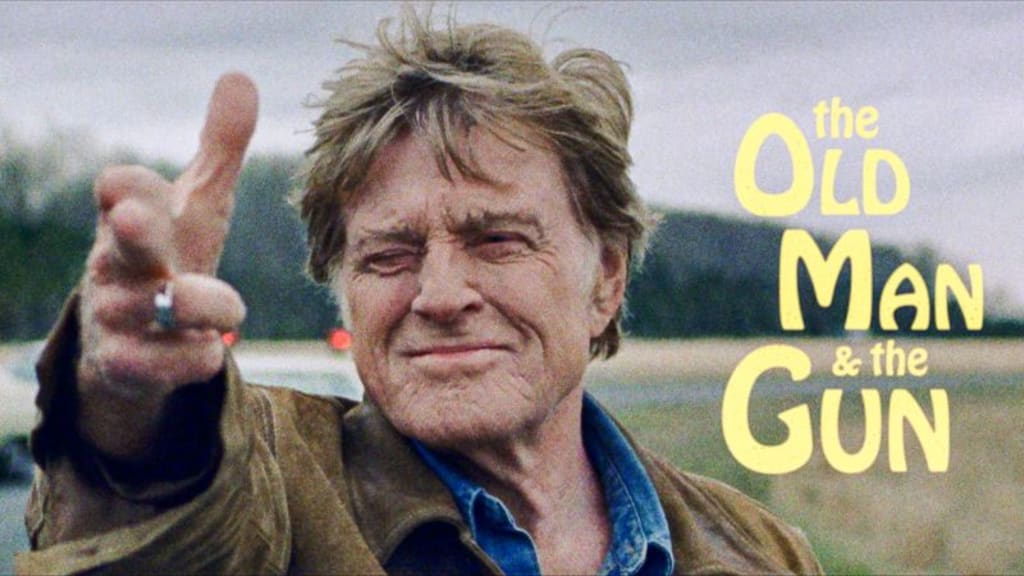 Robert Redford announced his retirement from acting in 2019. That means that his final performance is his role in the David Lowery helmed Old Man & the Gun. If that is indeed the case, that Mr. Redford is truly retired, he goes out on a pretty great note, playing a character that suits him. The consummate charmer, Redford plays bank robber Forrest Tucker with the kind of half-smile and glint in his eye which marked his all time greatest performances.
Forrest Tucker (Redford) was always a troublemaker. Arrested for the first time at the age of 15, Forrest's restlessness would drive him to 16 different prison sentences and just as many daring prison escapes from the age of 15 into his late 70's. Tucker quite famously escaped from San Quentin Penitentiary in a boat that he built in his spare time behind bars. He was 67 years old at the time. When we meet Forrest Tucker, he's in Texas plying his trade by very politely robbing banks.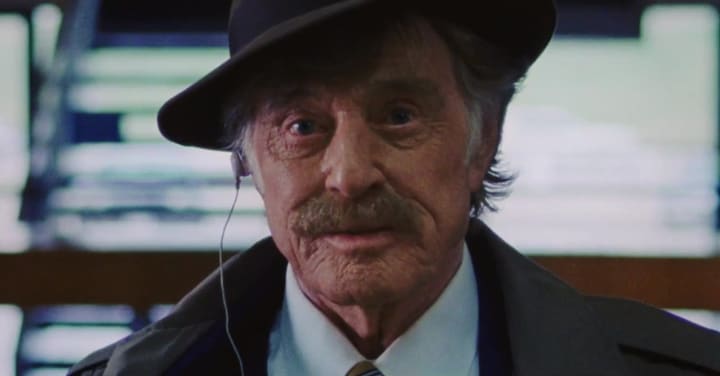 Forrest's M.O was simple: be old, be polite, show the gun but never use it. His age was his greatest asset as no one suspected a man in his late 60's with a giant hearing aid and a dapper suit to be a bank robber. Watching Redford hold up banks as Forrest is utterly delightful as he approaches very politely, smiles, reassures and walks out with the calm of a man who simply had made a transaction.
The hearing aid is the best asset, it's actually a modified police band radio tucked into his jacket pocket with an oversized hearing aid connecting to his ear so he knows if the bank teller hits the silent alarm and where the police are as he makes his escape. These scenes are a real treat, it's very easy to forget that Forrest is a criminal because the comedy of his burlesque as a polite, old, gentleman bank robber is so charming.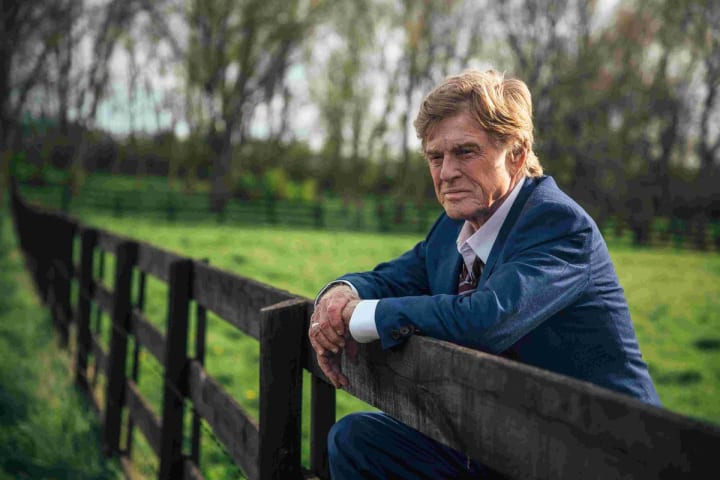 Forrest Tucker was a real person though how much of Old Man and the Gun is real is unknown. The film, directed by David Lowery, the auteur behind A Ghost Story, Disney's live action adaptation of Pete's Dragon, and, most recently, the towering and brilliant The Green Knight, based this story on a news article from the New York Times from 2003. So, much of this story is fact based. However, liberties have been taken as the film throws in a romance for Forrest in the form of Sissy Spacek's Jewel who is clearly an invention of the story.
The romance is quite good despite not being based in fact. Sissy Spacek and Robert Redford have an unforced chemistry as strong as any pair of young actors working today. The charm isn't from the cute notion of an elderly romance, it's from the genuine, real life talent and chemistry of a pair of brilliant actors still fully in touch with their powers. There is a genuine smolder here at times that is just fantastic.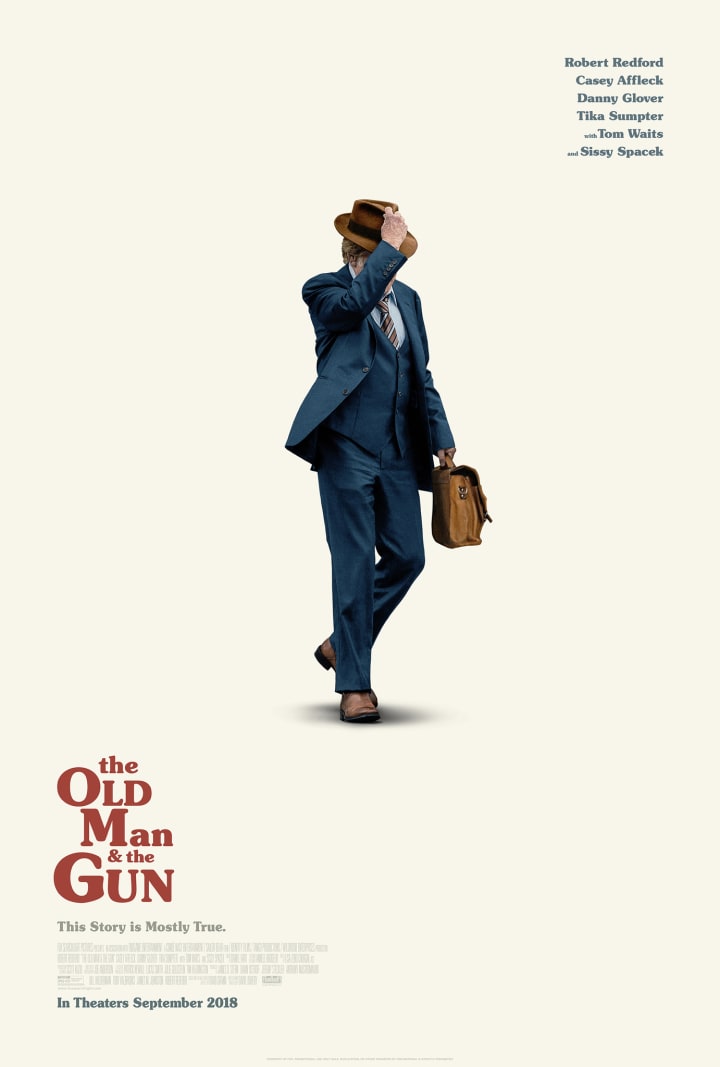 David Lowery is a director who is impossible to pin down. He came to prominence in music videos and shorts before hitting indie success with Ain't Them Bodies Saints before going mainstream in the most explicit fashion by working for Disney on Pete's Dragon. Then he made the indecipherable indie, A Ghost Story, a film I don't care for though I appreciated Lowery's bold and uncompromising vision. That vision finally connected with me with the release of The Green Knight this year though I can also appreciate Old Man and the Gun as a terrific piece of mainstream moviemaking.
Lowery is definitely talented but it's impossible to place him in a context for further understanding. He doesn't appear to have a 'style' in the auteurist sense. His work is varied but consistently strong. He's definitely unique and stylized, but also chameleonic. Old Man & the Gun is nothing like any of Lowery's other work, aside from a supporting role for Casey Affleck, a frequent collaborator of Lowery.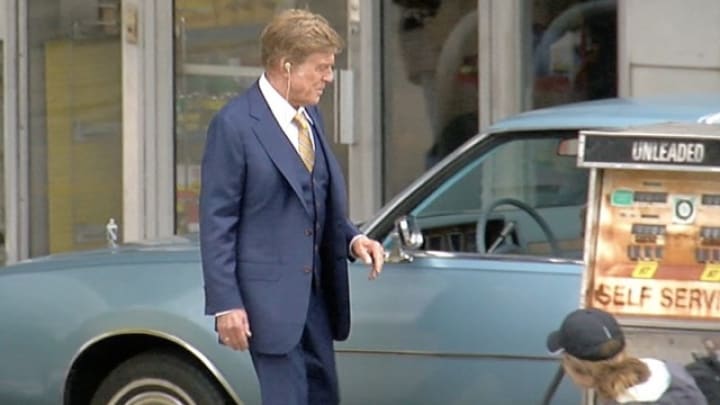 Old Man & the Gun is both an indie movie in terms of how small scale and stylized that it is and mainstream in that it has Redford in full movie star mode and a familiar romance. Like it's director, it's hard to place Old Man & the Gun in a typical genre fashion and I love that about this movie. The film is delightfully funny and romantic with deeply compelling twists and turns in the story, especially at the end of the film which had me smiling and resigned to the fate of our lead character.
I highly recommend Old Man & the Gun. It's stylish and funny, with charm to spare. Robert Redford remains a major movie star, a guy who can seemingly flip a switch and radiate effortless star power. Old Man & the Gun is a lot of fun and yet artfully and carefully crafted by a very good filmmaker and his team.