Mom Says Learning Her 11-Year-Old Was a Dad Nearly Made Her "Throw Up"
Bentley was born in October 2014 after Marissa Mowry molested her 11-year-old victim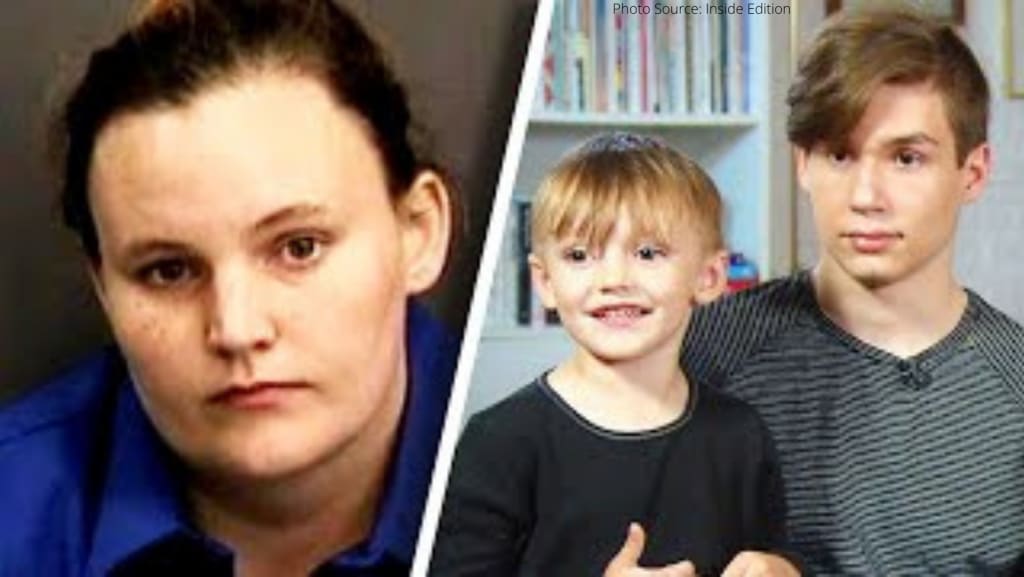 Warning: The following real-life story may contain graphic details about criminal acts. This includes crimes against children. All content posted on this page is intended for a mature audience ONLY. Reader discretion is strongly advised.**
Summary:
A Florida nanny who molested an 11-year-old and became pregnant by him was sentenced to 20-years in prison for the assaults. Melissa Mowry molested the boy for several years while living with the family in the home. McBride is now 17-years-old. He and his mother have custody of six-year-old Bentley while Marissa serves time in prison.
Story:
Nadene Campbell hired Marissa Mowry as a full-time nanny to care for her 11-year-old son while she was at work. Mowry would move into the family home to care for the child on a full-time basis. Campbell trusted that Campbell expected that Mowry would care for her son, doing normal things that a nanny would, like prepare meals and play with toys. Instead, the 22-year-old nanny took advantage of the child, molesting him on what Chris would later say was nearly a daily basis. She would then became pregnant with his child, giving birth to Bentley in October 2014.
Bentley was so adorable when he was born and still is today!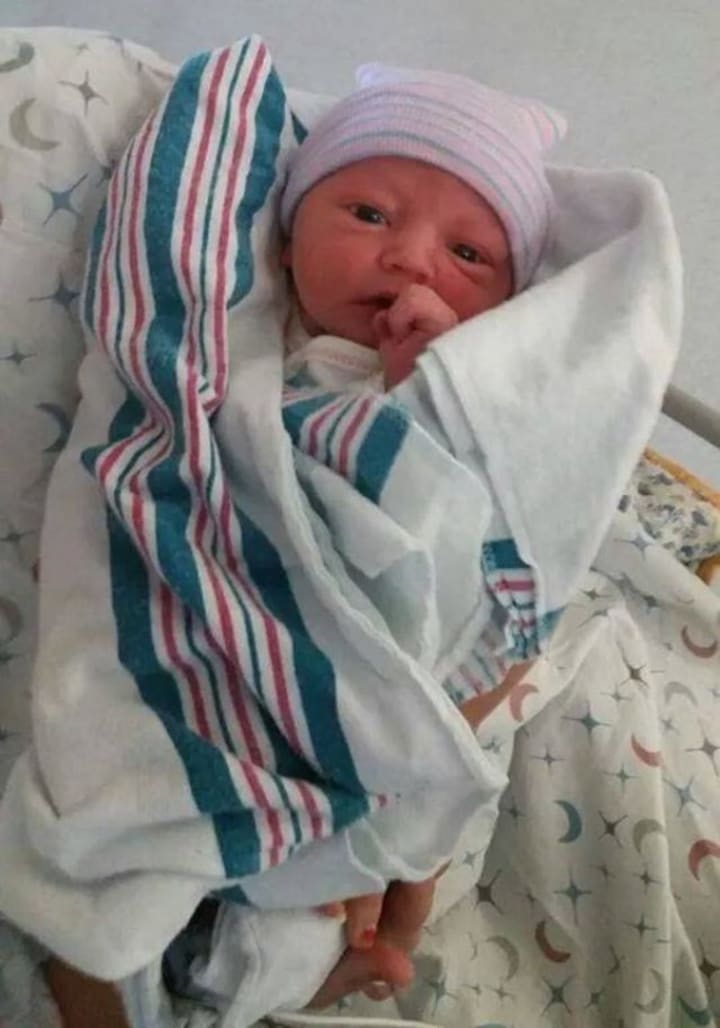 McBride Talks Grooming & Molestation
In 2019, McBride spoke with Inside Edition about his former nanny turned mother of his child. He told how Mowry groomed him by touching him inappropriately, but telling him to tell her when it felt bad, telling him that it was a game, and asking the young boy to touching her. Mowry told McBride that she loved him and wanted to date him. She also explained that she could not date him because people would think that it was wrong and she would get in trouble.
Mowry Tells McBride She's Pregnant
McBride told reporters that he was "freaked out" when Mowry told him that she was pregnant with his child. How should a child react in that situation? How did she expect him to react? As any scared child would, McBride told his mother (as did Mowry) that someone else fathered the baby. McBride knew that the relationship with Mowry was wrong, however, and eventually came clean, telling his mother that he was the father of the baby.
McBride Tells His Mother the Truth
McBride revealed that he had intercourse with Mowry on several occasions. He told his mom that Mowry told him that he was the father of the baby. Nadene Campbell immediately ordered a DNA test on the baby. When the results came back, revealing that McBride was, in fact, the baby's father, Campbell said she felt sick to her stomach.: Bentley was her grandchild and her 11-year-old son was a father.
Campbell went on to say that learning what happened to her son made her feel like a failure as a mother. She wondered how she could miss the signs, how she could allow something like that to happen and how she could be so blind.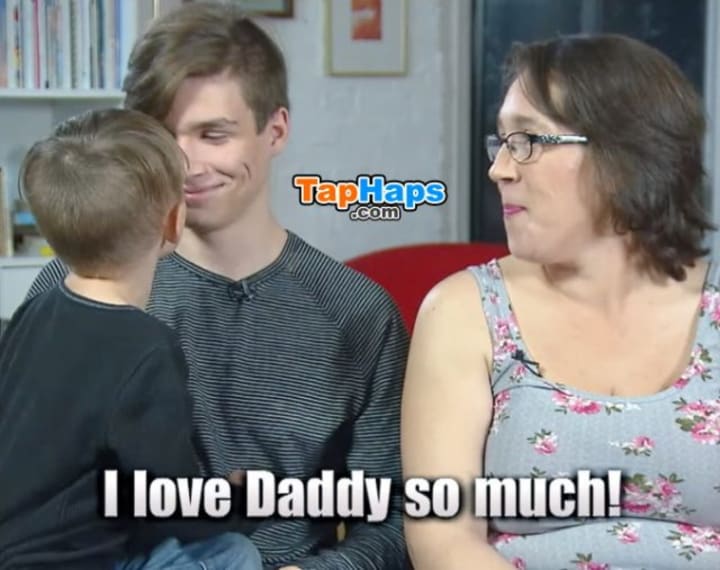 Mowry Pleads Guilty
In October 2019, Mowry pleaded guilty to multiple counts of sexual assault. A judge sentenced her to spend 20 years in prison for the crime. Upon release, Mowry must also serve 10 years of probation and register as a sex offender.
McBride is "The Best Daddy"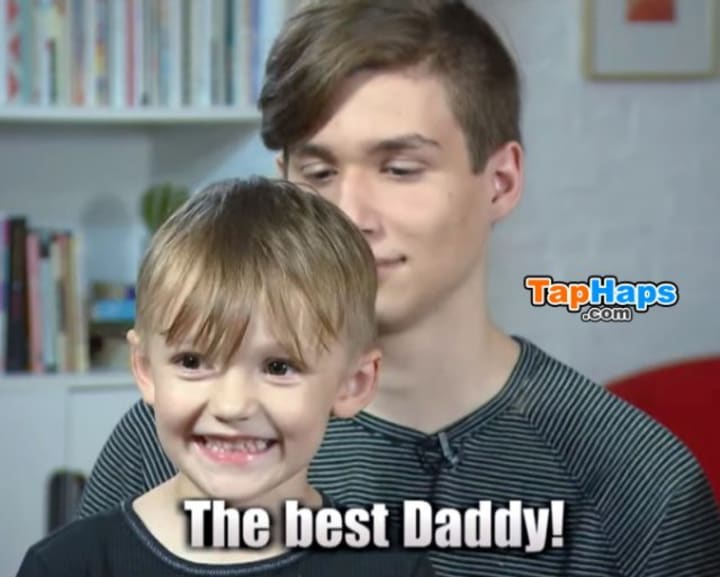 Bentley now lives with Chris and his mother Nadene. He is a happy, healthy, and handsome little boy who says that he has the best daddy ever. As expected, McBride says that being a father at such a young age has its challenges, but he is determined to turn a negative situation into a positive one and provide a great life to his son.
guilty
About the author
The most shocking & unbelievable collection of crime stories around. Prepare yourself for crimes that will piss you off. Graphic material! 18+ audience!
Reader insights
Be the first to share your insights about this piece.
Add your insights