Meth, Orgies, Satanism & Murder Inside a "House of Horrors"
Pazuzu Algarad had a Cult-Like Satanic Friend Group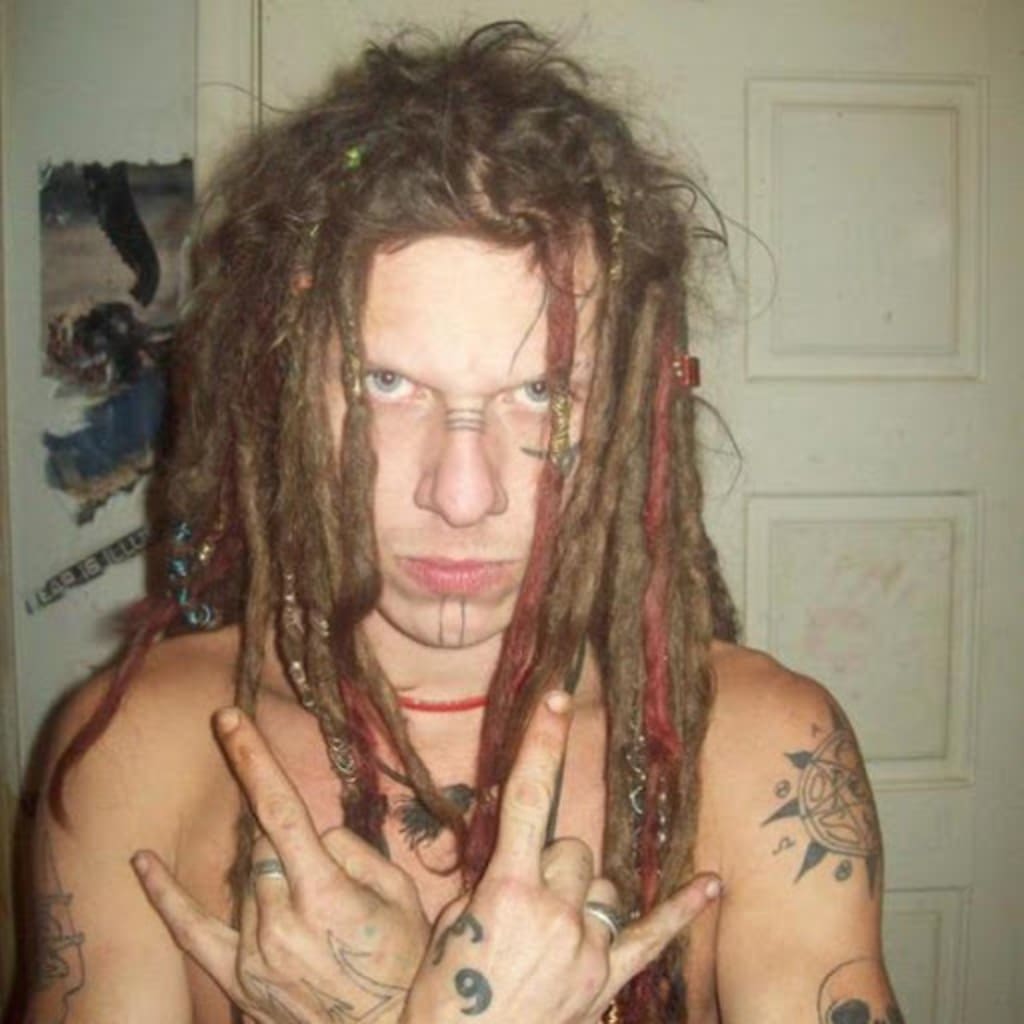 In 2002, John Algarad Lawson legally changed his name to Pazuzu Illah Algarad, stating in an affidavit that the name change was to satisfy religious purposes, although he did not further elaborate details about his religion. Pazuzu, however, is the name of an Assyrian demon from the movie, "The Exorcist." He was also a self-proclaimed Satanist, none-too-shy to tell anyone who would listen.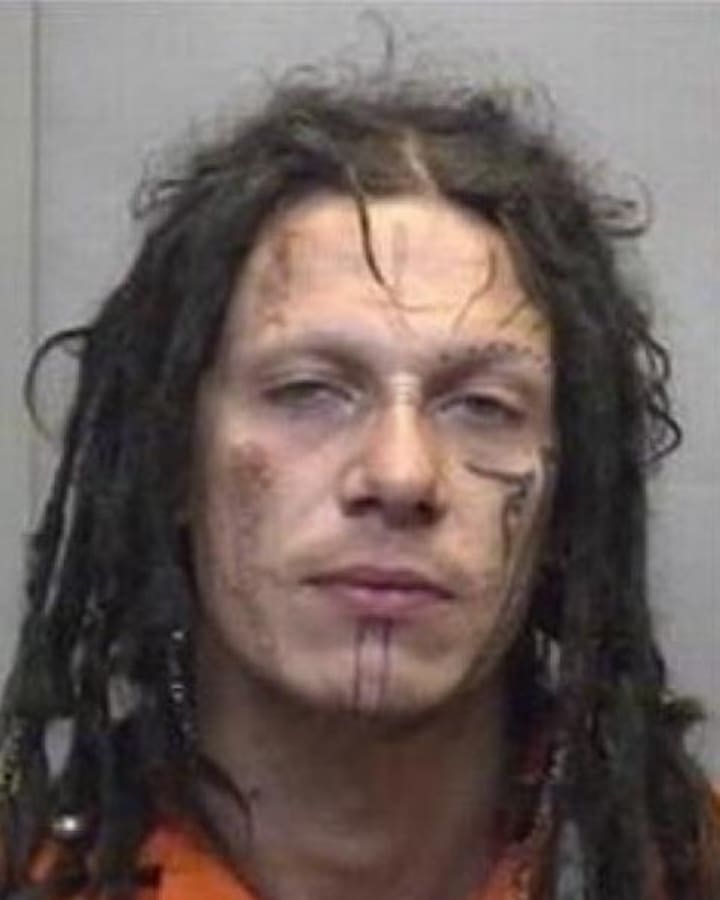 Childhood Mental Illness
As a child, he told people that he was from Iraq and made other bogus claims. He exhibited all the classic signs of mental illness and psychopathy, including harming animals and drug and alcohol use at a young age.
His mother sought mental health treatment for her son. He was diagnosed with schizophrenia and agoraphobia that doctors began treating. It helped tremendously. Sadly, the money ran out and Lawson no longer could afford treatment. When the money ran out, her son's mental health deteriorated.
An Outcast is Born
After his 2002 name change, Algarad became an outcast in Clemmons, North Carolina, a heavily Christian town he called home. That was okay with Algarad; he gravitated toward darkness and rather enjoyed being an outcast. He aimed to ostracize himself from outsiders as he dug himself deeper and deeper into a meth addiction. He covered his face in tattoos and filed his teeth into points. He told friends and family that he regularly performed animal sacrifices and claimed to control the weather. People close to him said he had poor hygiene and bad body odor. He told police that he bathed only once per year and had not brushed his teeth in years.
He was a charismatic breath of fresh air to other outcasts who flocked to him. He had two fiances at the same time, despite his lack of personal hygiene, and a home full of "followers" in a cult-like arrangement some would compare to that of Charles Manson.
Assault on Mom
On May 28, 2010, Algarad was accused of putting his mother, Cynthia Lawson, in a chokehold in a home they shared in Clemmons. It is said that Algarad regularly performed "satanic rituals" inside the home.
Lawson loved her son so much that she turned a blind eye to anything that he did.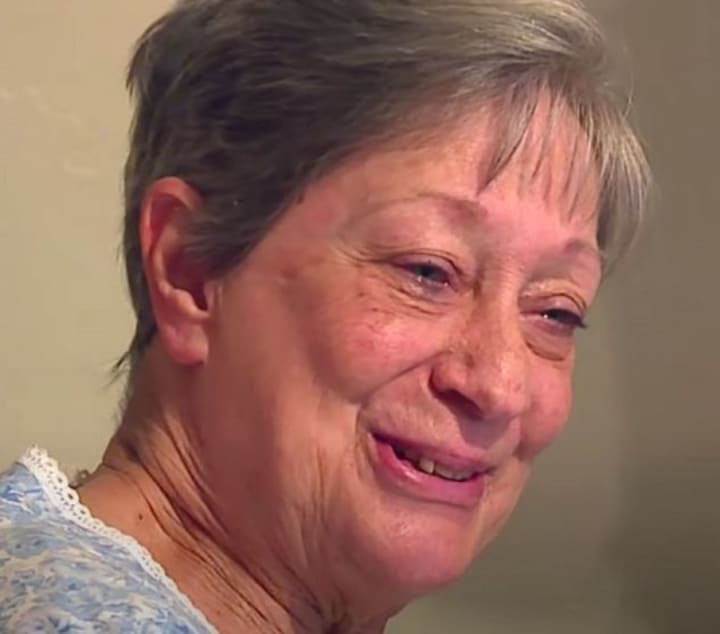 Accessory After the Fact
In October 2010, Algared, then 21, was charged with accessory after the fact of involuntary manslaughter related to the death of Joseph Emmerick Chandler. He was accused of allowing the suspect to stay in his home.
Assault on a Female
In August of 2011, Algarad was placed on probation for 12-months after pleading guilty to assault on a female.
All the while, Algarad and his fellow outcasts turned the home at 2749 Knob Hill Drive into a place of chaos and destruction. Self-harm, performing rabbit sacrifices, drinking the blood of birds, drug use, and orgies were some of the activities taking place between the walls.
Algarad ate the hearts out of animals that he sacrificed for the demon he was worshipping at the time. His mother lived in the home but turned a blind eye to the behavior.
Algarad's behavior alarmed his friends and others who reported them to the police. People told police of drug use and Algarad's reports of killing people. They did not investigate. One of Pazuzu's many "girls" who did not like another of his girlfriends even told police he had killed someone. They did nothing.
This caused Pazuzu to feel even more powerful, as if his satanic rituals really worked.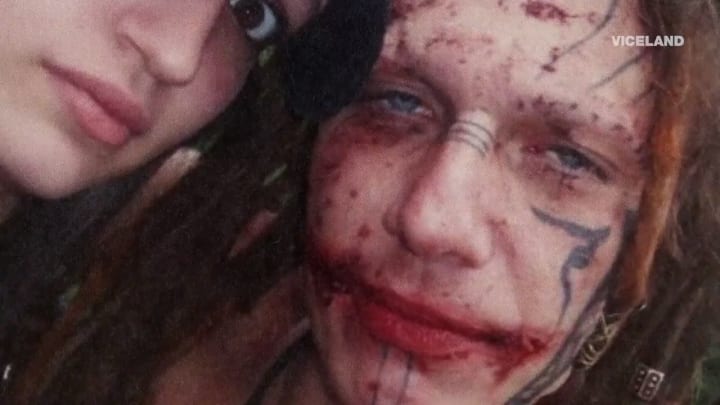 People continued to alert police. Finally, they paid attention to the numerous complaints people had made over the years.
Police Find Skeletal Remains of Two People
Police executed a search warrant on the home in October 2014. They discovered the skeletal remains of two people who were buried in shallow graves in the backyard.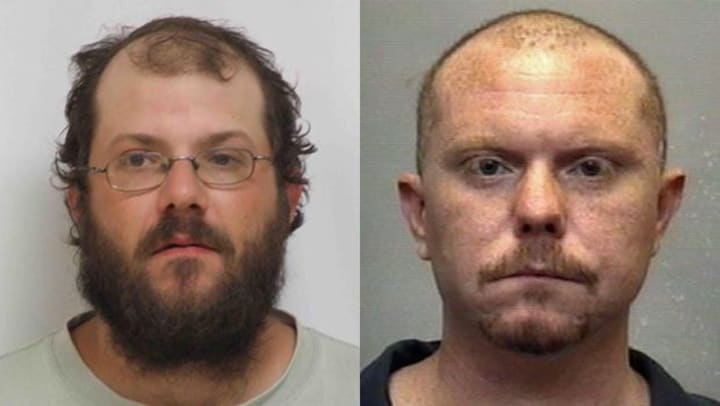 The bodies were later identified as Joshua Frederick Wetzler and Tommy Dean Welch. Both men disappeared in 2009. Autopsies later revealed that each man had been shot in the head. Police also later learned that Azuzu's mother was present when the men were shot in 2009.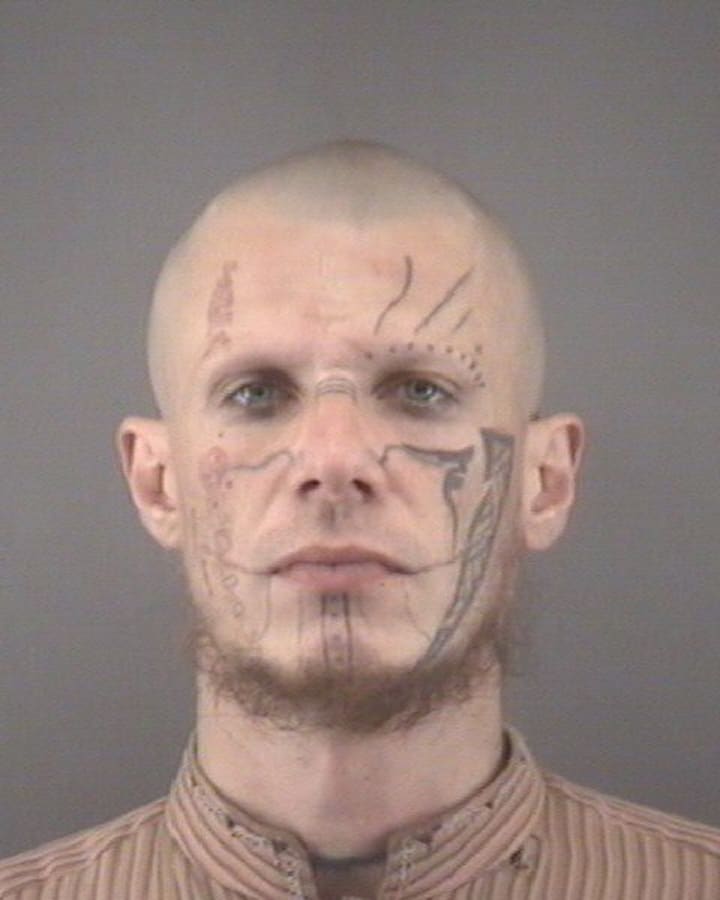 What Happened to Josh?
Burch told friends that they starved Joshua in the basement for several days before shooting him in the head. Friends say they're not sure if they cut his feet, hands, and penis off before or after shooting him; only that they did.
Police Make Arrests
Pazuzu Illah Algarad, 35, and his fiancee, Amber Nicole Burch, then 24, were arrested, each charged with one count of murder and one count of accessory after the fact to murder.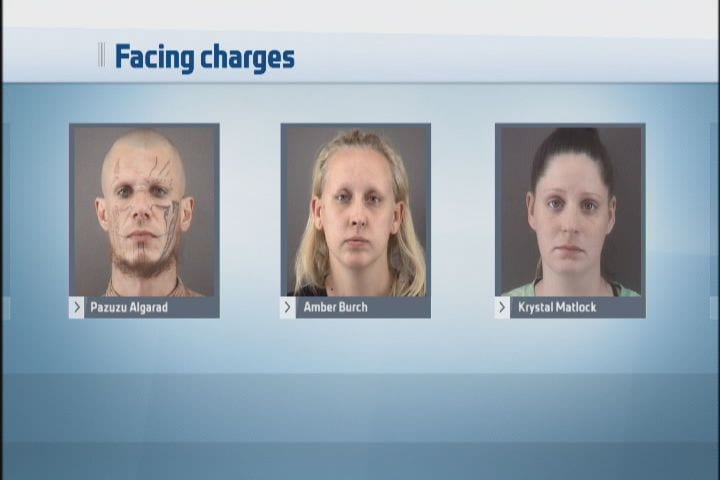 Two days later, Algarad's second fiance, 28-year-old Krystal Nicole Matlock, was arrested and charged with murder after police say she helped bury his body.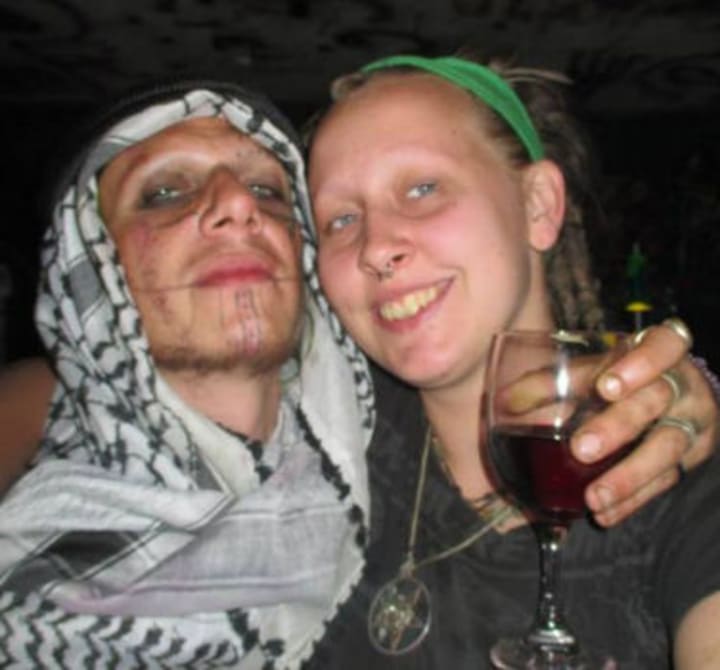 A Look Inside 2749 Knob Hill Drive
Police say the home was not fit for human habitation. One look at these photos and accompanying video and you will understand why.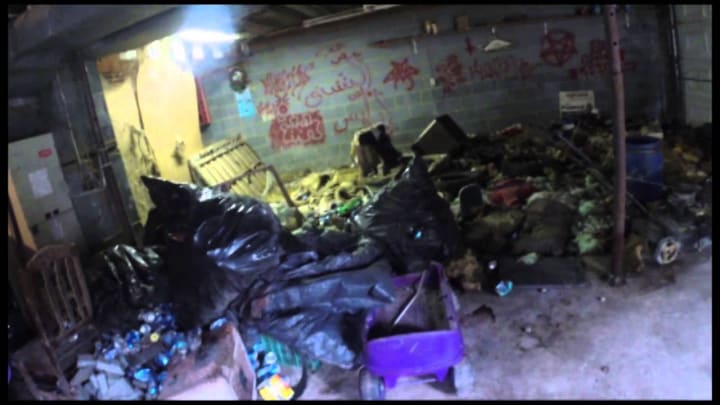 The home was filled with trash, covered in mold and animal feces, and had not been cleaned in years.
The stench was enough to make you vomit. Inside the home were hundreds of dead and living flies, feces and urine that had been ground into the walls and floor, decaying animal parts and remains, dried blood on the wall, and animal cages filled with carcasses.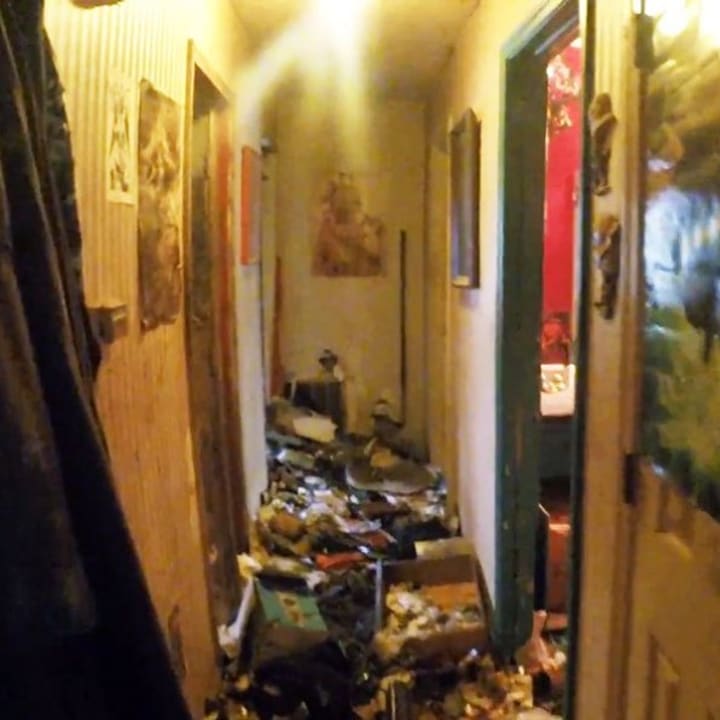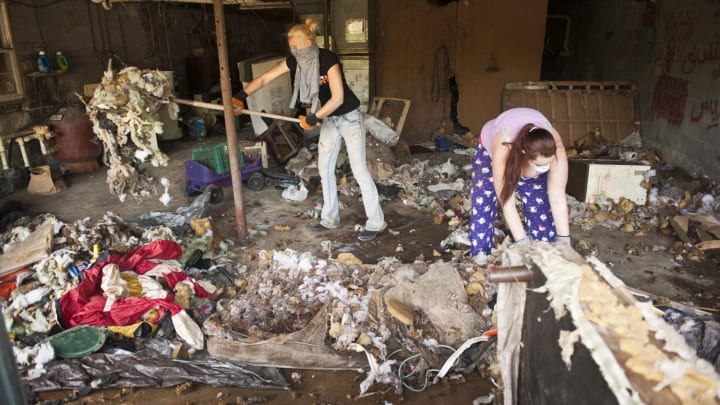 The home at 2749 Knob Hill Drive was demolished in April 2015.
Take a walk through the home with Forsyth County Police in this video.
Algarad Commits Suicide
On October 25, 2015, Pazuzu Algarad was found dead in his jail cell at 4:20 a.m. at Central Prison. Prison officials never found a murder weapon. An autopsy later said Algarad died from severe blood loss caused after a major blood vessel in his left arm busted. Initially, reports said Algarad bit his arm, but evidence does not support that theory. His death was ruled a suicide.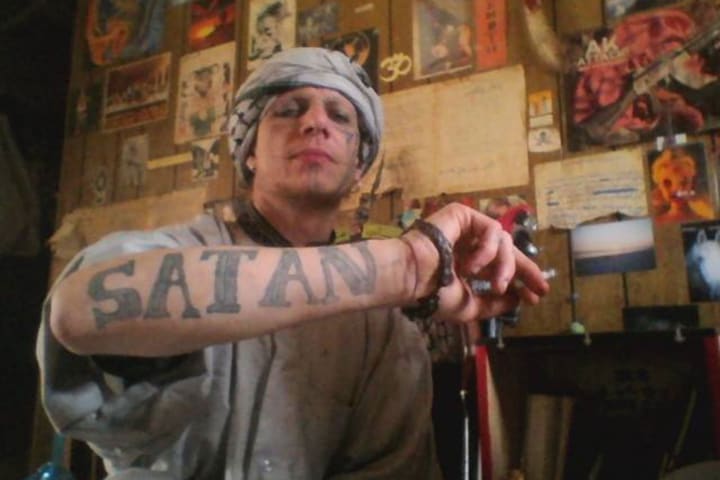 Burch Pleads Guilty
In March 2017, Amber Burch pleaded guilty to second-degree murder in the death of Tommy Dean Welch, armed robbery, and accessory after the fact to murder. She was sentenced to a minimum of 30-years and a maximum sentence of 39-years and two months.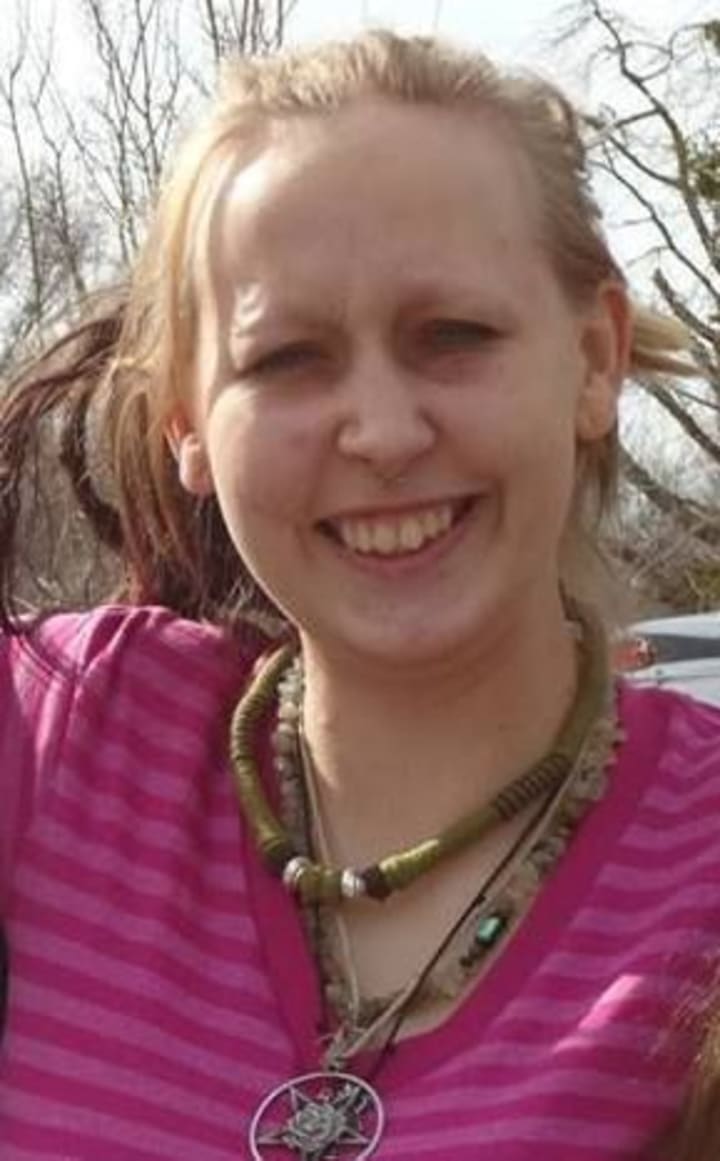 Matlock Pleads Guilty
In June 2017, Krystal Matlock pleaded guilty to conspiracy to accessory after the fact to first-degree murder. She was sentenced to a minimum of three years, two months in prison to a maximum of four years, 10-months.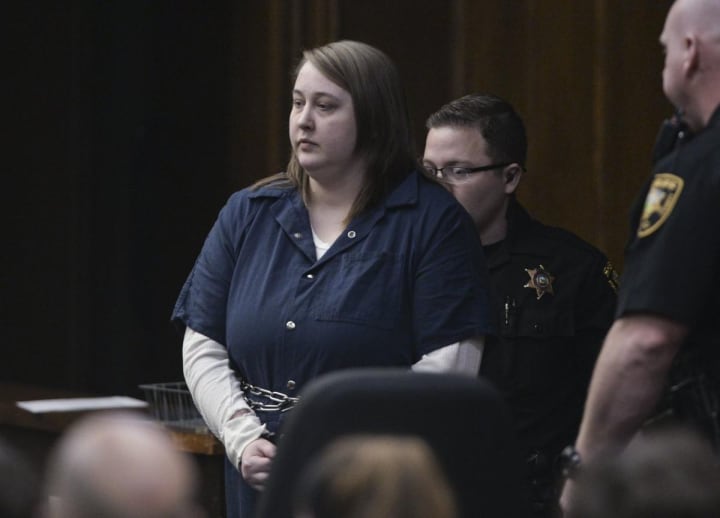 --------------
guilty
About the author
The most shocking & unbelievable collection of crime stories around. Prepare yourself for crimes that will piss you off. Graphic material! 18+ audience!
Reader insights
Be the first to share your insights about this piece.
Add your insights