Man Sentenced to Probation on Rape & Kidnapping Charges
Michael held an underage girl in his home, using her as a sex slave, for more than a year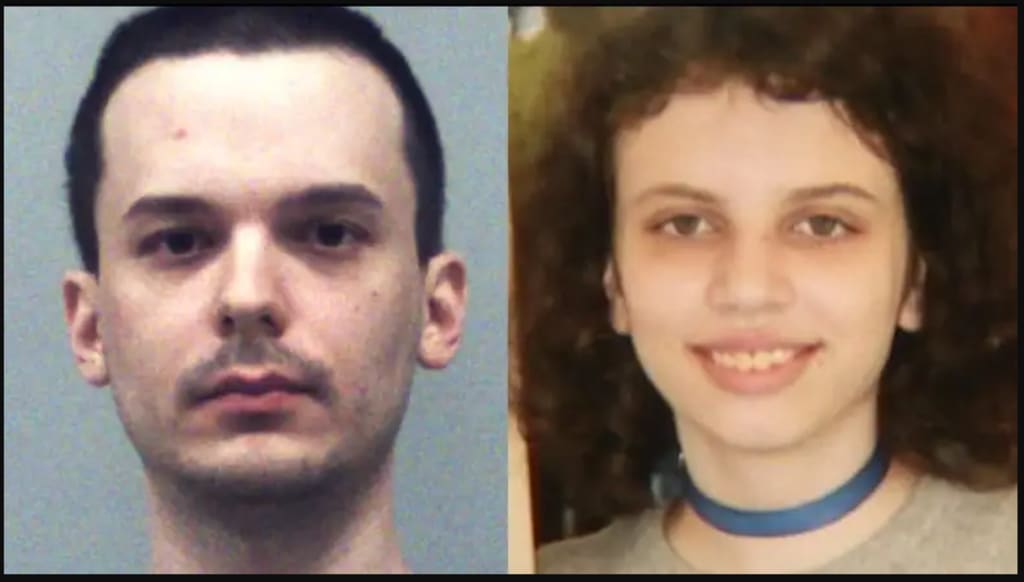 A Georgia judge sentenced 33-year-old Michael Wysolovski to 10 years of probation and required him to register as a sex offender, but did not sentence him to any prison time after he held a teenage runaway captive in his home for more than a year and used her as a "sex slave.'
Michael Met Teen in an Online Chat Room
In 2017, Wysolovski met a 15-year-old from Ballantyne, North Carolina, in an online chat room. The troubled teen mistakenly thought she had found a good friend in Michael. He listened with care and concern as she talked about her battle with low self-esteem and anorexia. Soon the two began an intimate relationship and he convinced her to run away from home.
Once at Wysolovski's Atlanta home, the young teen became his "sex slave." She initially agreed to a "sexual relationship" with the man but later, he began to force her into sex and sexual acts she had no interest in performing.
Wysolovski changed her name, abused her, and raped her whenever he was "in the mood." He limited the activities she could do and told her the food she could eat. He chained her inside a dog cage, rarely allowing her out of the small space.
Woman Calls Authorities, Wysolovski Arrested
A woman who the teen met online called authorities after she confessed she was a runaway being held in a cage at the Wysolovski home. Authorities found her severely malnourished, infested with ringworm, and suffering extreme pain and back problems due to the extensive time chained inside the cage.
Police charged Wysolvoski with a slew of crimes, including rape and kidnapping. He faced 25 years to life if convicted on all charges. Georgia's age of consent is 16 years old so he could not be charged with any sex crimes.
Gwinnett County Superior Judge Timothy Hamil sentenced Wysolovski to eight months in jail with credit given for time served and 10 years of probation. He is also required to register as a sex offender.
Prior Criminal Record
This was not the first time the 33-year-old had been charged with serious crimes. Court records show Wysolovski had previous charges against him for rape, cruelty to children, aggravated sodomy, false imprisonment, and interstate interference with custody.
Arrested: Violation of Probation
Wysolvoski was charged with felony violation of probation in 2019 following the incident with the teen after he was found to be in possession of pornographic material, a violation of the rule set forth in his probation.
He is not currently listed in a Georgia prison inmate search or in the Gwinnett County Jail Inmate search.
Sources:
https://www.q13fox.com/news/man-who-kept-girl-in-sexual-captivity-for-a-year-will-not-go-to-prison
https://www.independent.co.uk/topic/michael-wysolovski
https://www.fox5atlanta.com/news/registered-sexual-offender-arrested-again
Share This Story
Thanks for reading this story. Be sure to share it with your friends online. Hit the social share tabs on this page to share the story on Facebook and/or Twitter. Or, copy/paste the link to share the story on your favorite website. I appreciate your support.
You'll find all the best stories from Criminal Matters over on our Medium page. If you're already a member, be sure to follow us there. If you're not a member, $4.99 a month gets you full access to all of our stories, as well as articles from thousands of other writers.
Thoughts?
What do you think about the sentence the judge handed down to Wysolovski? Do you think probation is ever an appropriate sentence on convictions for serious charges? Sound off in the comments section below.
Other Stories You Can Read
Love true crime? Check out some other stories by CM.
https://vocal.media/criminal/vulnerable-woman-raped-by-137-people-since-age-of-13
https://vocal.media/criminal/the-brutal-murder-of-gabriel-kuhn
guilty
About the author
The most shocking & unbelievable collection of crime stories around. Prepare yourself for crimes that will piss you off. Graphic material! 18+ audience!
Reader insights
Be the first to share your insights about this piece.
Add your insights