Man Fatally Stabs Pedophile Cellmate who Molested his Sister
That man will serve an additional 298-months in prison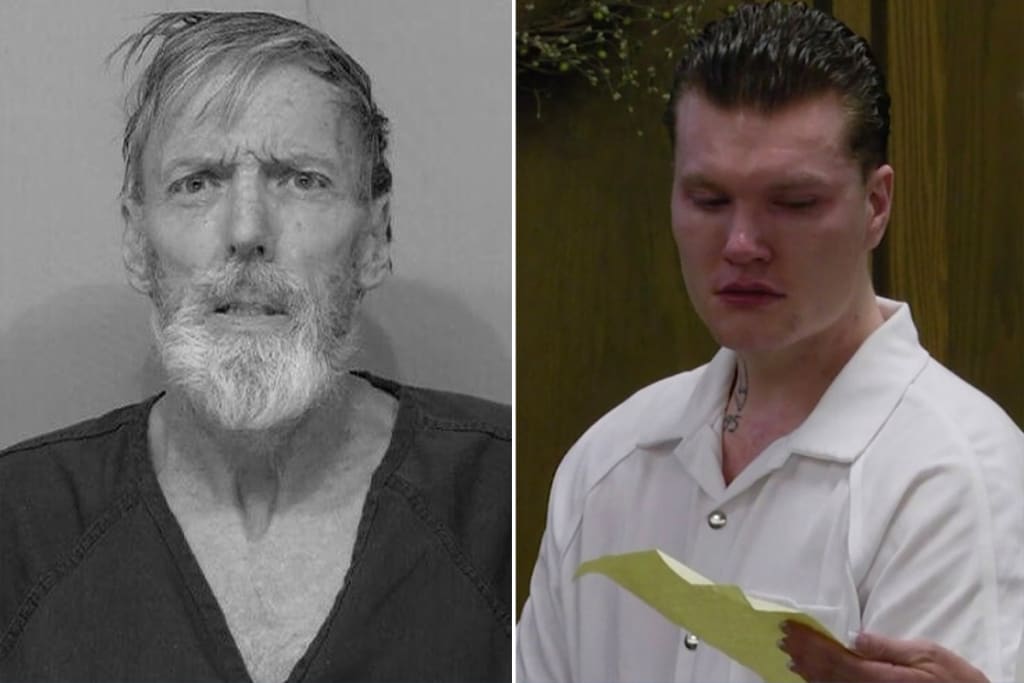 Photo: US Sun
A Washington man serving time in prison on a murder conviction received an additional 298 months, or almost 25-years, after he fatally stabbed his cellmate, a man whom he learned had raped his sister in the years prior.
Details of the Incident
After prison officials placed Shane Goldsby in a cell with 70-year-old Robert Munger, he listened daily as the man described and bragged about his crimes. The man was serving a life sentence on child molestation, rape, and possession of child pornography.
As the man dished out gruesome details of the crime, Goldsby put two and two together: Munger was the man who raped his juvenile sister. Outraged, Goldsby somehow still maintained his composure and requested another cellmate. Prison officials ignored the request, Goldsby said.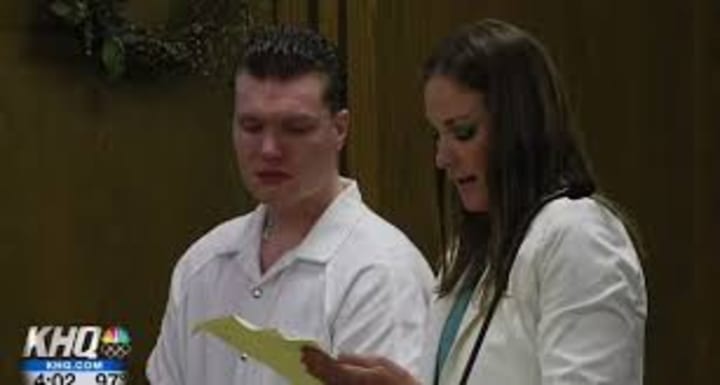 In June 2020, inmates gathered in the communal area in a pod at the Airway Heights Correctional Facility in Washington. Munger again began describing details of his crimes. Goldsby snapped, attacking Munger with a knife.
Prison surveillance captured the attack, showing Goldsby stab Munger 14 times before he kicks him and stomps on his head. Munger was transported to the hospital for treatment where he died from his injuries three days later.
Prison Officials Deny Knowledge of Association Between Inmates
Prison officials said they had no idea that Goldsby and Munger had any connection. Goldsby told KHQ that he requested another cellmate in 2020, but prison officials ignored the request. Washington State Depart of Corrections denied any wrongdoing in the case, stating there was no way to prevent the murder and that they had no way to know the two had any connections due to different last names.
Goldsby Apologizes During Sentencing
26-year-old Goldsby broke down during his sentencing hearing. He cried as he apologized to Munger's family.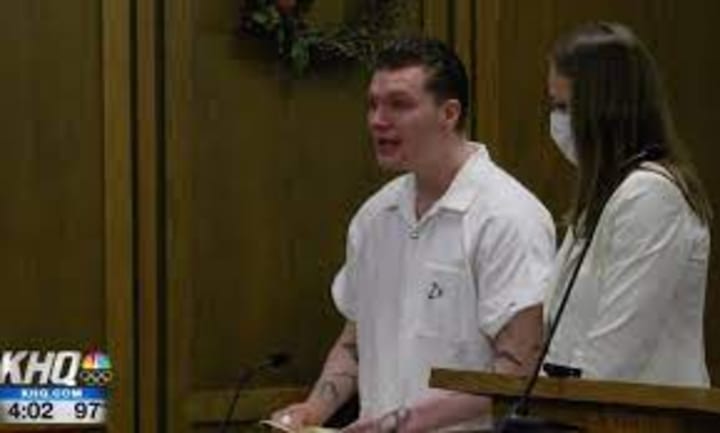 Lawyer Reads Statement in Court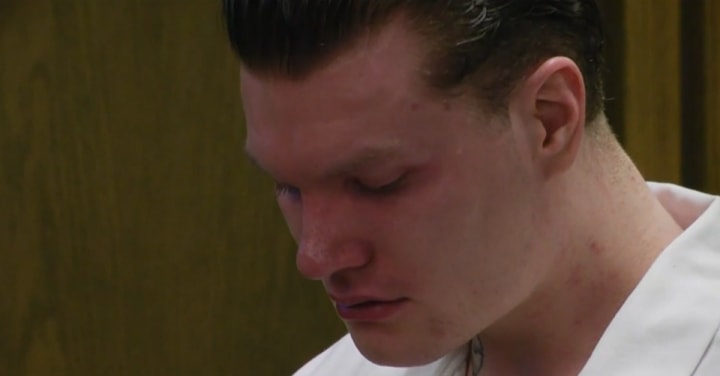 Goldsby's lawyer, Victoria Lynn Blumhorst, read a statement for her client in court.
"I'm ashamed of my actions, I was put into a situation that I don't wish on nobody," Blumhorst read. "I got a lot of fixing to do."

"I wasn't stable at that point. I wasn't. "I was getting to that point, because (Munger) kept wanting to give me details about what happened, what he did – about the photos and the videos of him doing this stuff. It was building up.

"I was questioning things on what was going on, 'Why is all this going on?' But as I said, I gave my life to God in 2019. I quit gangbanging. I was doing good," the inmate continued.
"You put me in the same cell as this dude. I feel set up. I'm the victim."
The lawyer went on to say that Goldsby was abused by his mother as a child who would sometimes chain him outside. He went from foster home to foster home, 10 in total, before reconnecting with his mom. The two began using drugs together after the reconnection.
Didn't Intend to Kill Man
Goldsby added to the statement that he only intended to hurt Munger, not kill him and that he would rather the man spent the rest of his life in jail instead. That punishment is exactly what the man deserved; a lifetime of suffering.
In 2019, Goldsby changed his life and found God. he says that while he was not seeking revenge, putting him in the same cell with the man who raped his sister was unfair. The man often described his sex crimes while in the cell with Goldsby. He snapped one day.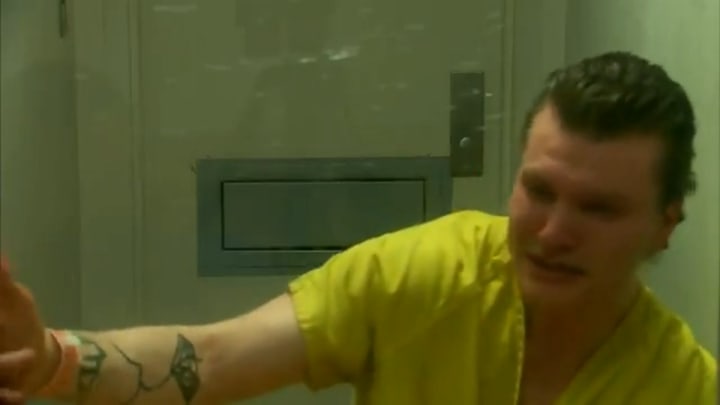 Why Was Goldsby in Prison?
Goldsby stabbed an individual before stealing a police cruiser which he collided with a state trooper cruiser. The trooper died in the crash. The incident occurred in 2017.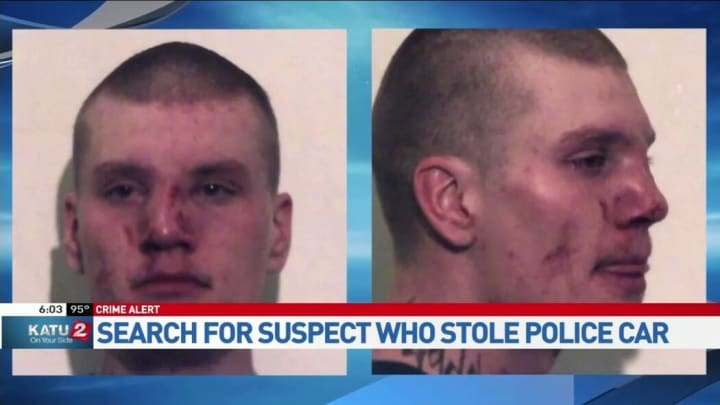 guilty
About the author
The most shocking & unbelievable collection of crime stories around. Prepare yourself for crimes that will piss you off. Graphic material! 18+ audience!
Reader insights
Be the first to share your insights about this piece.
Add your insights