Man "Cooked Alive" After Deputy Tases Him While Pumping Gas
Barreto has undergone six surgeries in the weeks since the incident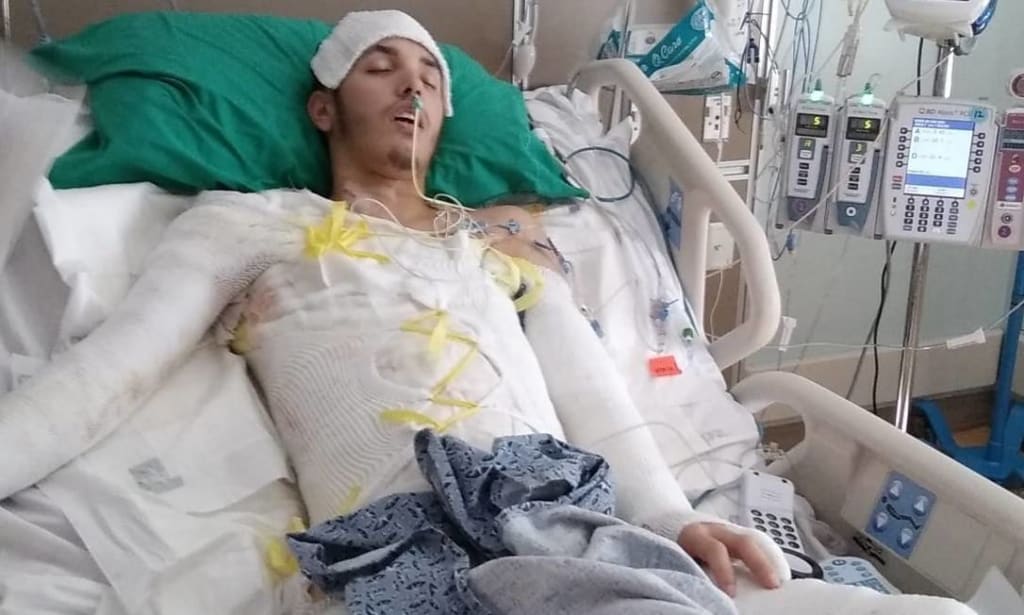 A Florida deputy has been charged with a misdemeanor after allegedly tasing a suspect as he pumped gas, causing an explosion resulting in third-degree burns covering 75% of the man's body.
Jean Louis Barreto Baerga, 26, is currently recovering in the hospital, where he has been since the February 27, 2022, incident. His lawyer says he was "cooked alive" and was not expected to survive his injuries.
Attempted Arrest at Gas Pumps
Cops attempted to make a traffic stop on Barreto who they claim rode his dirt bike through Osceola County weaving in and out of traffic, pointing a gun at other motorists, and otherwise acting erractically. A helicopter joined in on the chance and helped police track down Barreto, who had eluded police for about 30-minutes.
When Barreto pulled into a gas station to pump gas, officers closed in on the man and attempted to make an arrest. Barreto struggled with the officers. During the struggle, the dirt bike fell over and gasoline spilled from the tank. Deputy Christopher Koffinas attempted to Tase Barreto but it did not have any effect on him.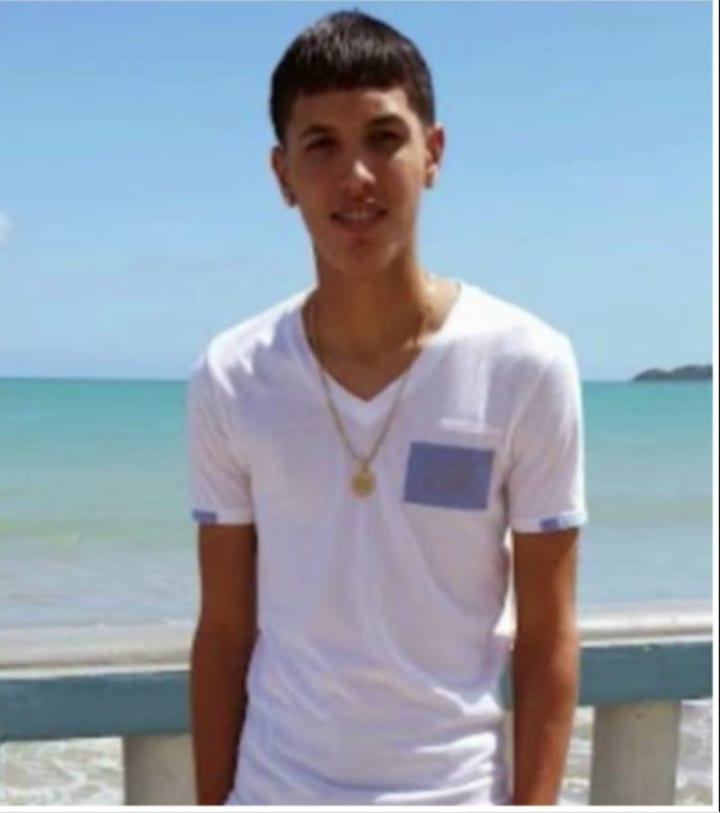 Blaze Erupts After Deputy Crawford Tases Barreto at the Gas Pump
Another deputy, David Crawford, rushed Barreto from the back, knocking him to the ground. Deputy Crawford picked up the Taser thrown on the ground by Deputy Koffinas and announced, "You're about to get tased again, dude." He then yelled out for someone to cut off the fuel at the pumps and seconds later, deployed the weapon.
A fire ignited, catching Barreto, Crawford, Koffinas, and several officers ablaze. Deputy Benjamin McLean grabbed a fire extinguisher and attempted to put off the flames. Another deputy grabbed a bottle of Gatorade and poured it over Crawford's burning legs.
Crawford and McLean suffered non-life-threatening injuries while their suspect, Barreto, sustained more serious injuries as the blaze caught his entire body on fire. Barreto was not expected to survive. He currently remains hospitalized where most of his skin has fallen off of his body.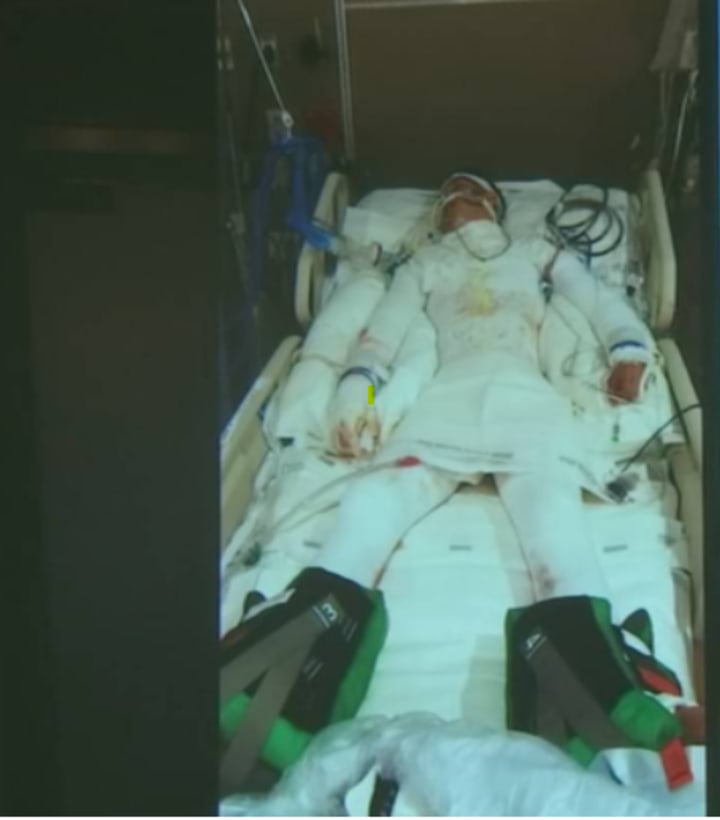 Charges Filed
Crawford was charged with culpable negligence for allegedly causing the explosion when he deployed the taser at the gas pump. He was not physically arrested due to the extent of his injuries. He has been placed on leave while the case is under investigation.
Barreto will be charged with a variety of crimes, including fleeing, reckless driving, resisting arrest, and attempting to elude law enforcement, once he has recovered and is released from the hospital.
VIDEO:
Barreto's Attorney Gives Statement
Barreto's attorney said his client is innocent. He told The Daily Beast that his client was out for a ride with dozens of other motorbike enthusiasts, stopped at a gas station to fill up, and was attacked by the deputies. He also alleges the deputy crossed county lines and was out of his jurisdiction when the incident occurred.
"Our investigation confirms that after filling his tank but before the gas cap was put back on, he was attacked by being body-slammed with a flying tackle from behind by an Osceola County sheriff's deputy," the attorney told The Daily Beast in a statement. "After he was pumping gas for over a minute and a half, Mr. Barreto was unknowingly bum-rushed from behind with the flying tackle by an Osceola County sheriff's deputy, who had been secretly trailing him at the gas station. As Mr. Barreto was knocked over from behind, by this surprise takedown from a then-unknown force, his dirt bike also went down, spilling gas over Mr. Barreto and the deputy."
guilty
About the author
The most shocking & unbelievable collection of crime stories around. Prepare yourself for crimes that will piss you off. Graphic material! 18+ audience!
Reader insights
Be the first to share your insights about this piece.
Add your insights