Life Is Not What It Seems
It would be a huge family holiday, in my opinion, even if we did have other issues.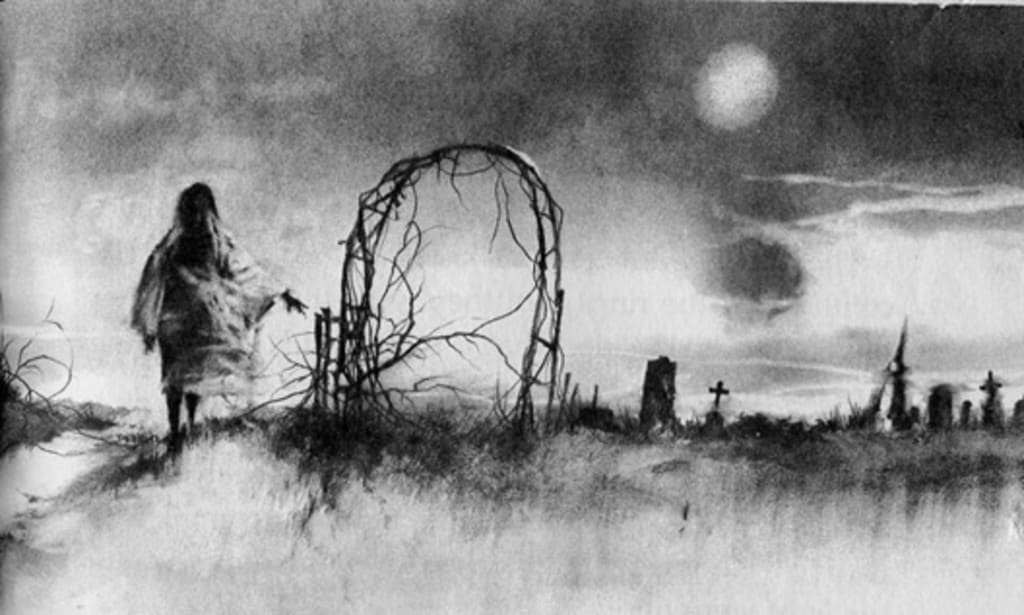 Friday morning, in the suburbs of York, the sun was gloriously shining as we adequately filled the car with suitcases and other various items. "I love you. It'll be fine once we've got away," Jackson, my fiancé, says to me aspirated. I shrug and lean into him as he wraps his arms around me and kisses my forehead. "I love you too."
I thought about how far we'd come and ended up with two beautiful children. I also thought about how old we were getting. (I am 28 and Jackson is 32).
Bringing us back into reality, I heard a familiar cry from our little bundles of joy, Riley (10) and Carys (3). I walked around the car to the back where Riley's car seat was situated and strapped him in. "Are you excited?! We're going to the beach," I excitedly ask our son. He nods and grins.
"Yes mummy, I can't wait. Will we go swimming?"
"Yeah of course. Here's your drink."
I handed him his drink and shut the door. I walked round to the other side where my daughter, Carys was strapped into her car seat. I double checked she wouldn't fall out and pulled a funny face to make her laugh.
Once I had finished, I walked round to the front of the car where I saw Jackson looking down at his phone huffing and puffing.
"What's wrong?"
"Work just called, they want me to go in."
"Don't go. We've got some money saved, so let's take the kids and get away."
"Probably best if I do go in. It'll be fine. You take the kids and come get me later once you've dropped them off with your parents."
I nod in agreement and reached up to give him a kiss.
I got in the driver's side of the car and strapped myself in. I psyched myself up for driving again as it had been around three years since I drove, due to the birth of Carys. But it was like riding a bike, right? I started the engine and began setting off. I immediately picked it up and we began hurtling through the streets.
"Want some music on, kids?"
"Yeah! Put some on!"
"Okay."
I put some music on and kept them entertained during the four-hour long drive down to Skegsland. They eventually fell asleep and it was nice and peaceful for a while. Until we arrived at the camp site where we were going to stay.
Staying with us would be mum Kat, dad Jim brother, Jordan, girlfriend Symone, and my niece Leah.
It would be a huge family holiday, in my opinion, even if we did have other issues.
The sleeping arrangements would be as followed:
Mum, dad, brother, girlfriend, Leah= 6 birth caravan
Me, Jackson, Riley, Carys= 4 birth caravan
I saw this as a brilliant opportunity for everyone to get to know each other and the children would have someone to play with.
I dropped my children off with my parents in their caravan, my brother and his girlfriend along with their little girl were also there. I told them that I had to go and couldn't stop as I was picking Jackson up from work.
I left in a hurry and rushed all the way back up to York to retrieve my fiancé from the terrors of his employer. Once I got there we had decided that he would drive back as I drove both ways before. We stopped off at a petrol station and got some snacks and petrol. We began the journey back to Skegsland, hoping no one would stop us along the way.
We eventually arrived at the caravan site after a long drive. We got to our caravan and emptied the car of all the suitcases and rubbish etc. I turned to Jackson after retrieving all the items.
"Ugh, I need to sit down, been on my feet all day."
"You've spent most of it driving, sitting down."
"Suppose, it's just tiring."
"Yeah, we better make the most of the time we have without the kids, because we're not getting much of a break until they're 18."
I turned at Jackson and smiled sarcastically. He sat down on the couch in the lounge, and stared at me animalistic. I walked over to him and climbed on top of him. I began kissing him.
"Wait did we lock the door?" I asked Jackson. He shrugged. I went to go and check. Low and behold the door was unlocked.
I turned around and was greeted by Jackson who grabbed hold of me and began kissing me passionately. He led me into the bedroom and laid me down on the unmade bed and started caressing every inch of my body. I began to moan loudly. Once he had finished, I climbed on top of him and took off my clothes. I undressed him and moved down his body, kissing him. He moaned loudly as my mouth covered his member.
"You're so hard. I love you."
"I love you too."
He climbed on top of me and entered me. We both moaned loudly with every thrust.
"I'm gonna cum," Jackson moaned.
KNOCK KNOCK
We quickly sat up and looked toward the door in shock.
"Jackson, I think someone is at the door."
"One sec."
He grabbed his clothes, quickly put them on and grabbed a nearby baseball bat and slowly headed for the door, whilst I quickly tried to find my clothes that had previously been flung around the room in anticipation.
"Jackson, come on. Come out, we need to settle this. I know you ran here to escape me. Too bad your car has a tracker. Also, I suggest you come out if you want to see Carys again." An intimidating voice bellowed from outside the door.
I creeped out of the bedroom, wearing a dressing gown, to see a shadow of a very tall man and my three-year old daughter standing there.
"Fuck, he's got our daughter Jackson. Do something! I knew this was a bad idea," I whispered.
Jackson grabbed me and wiped the tears from my face. "Just stay in there okay, I will get her back if it's the last thing I do."
I waited eagerly behind the bedroom door whilst Jackson answered the man.
"What do you want Steve? I don't have your drugs, please give me back my daughter. I will get your money, I beg of you. I didn't mean for any of this to happen. I only ran because I had no money and my fiancé and children are the most important things in my life." I heard Jackson say tearfully.
I creeped around the door and was greeted by a gruffly looking man who had hold of my daughter's hand who was crying mercifully. I looked down at her innocent little face and reached out to touch her. Steve pulled her away from me.
"I swear to god, if you've harmed a hair on my little girl's head, I will kill you!" I shouted angrily and he laughed in my face.
"Get me the money and my drugs and I will happily give you this screaming rat back."
"Don't you dare touch her, you animal!" I shouted through the site.
He scoffed, turned around and left the area. I quickly followed him through the endless blades of grass in my dressing gown, hoping to retrieve my daughter.
Eventually, I had caught up with him and persuaded him to stop.
"Please give me my daughter back, I will do anything you want. Honestly, anything," I said flirtatiously and stared at him.
He suddenly seemed very interested in what I had to say. "Ok, meet me here tonight. Make sure no one follows you. And if you don't turn up, I'll be coming back for Riley."
He handed me a slip of paper that read 'The Bell Tower, 8pm." I sighed worryingly and he handed over my daughter. He left in a hurry and walked over to where his truck was, got in and drove away. I grabbed hold of my daughter and picked her up, squeezing her tightly, trying not to let on that I was crying.
Eventually, we got back to the caravan. We walked in slowly and were greeted by Jackson and my son. I hugged them both tightly and thanked God that he didn't touch them.
"Is everything okay? What happened?" Jackson asked.
"It's okay. I have to go meet him later. When the kids are in bed, please do not follow me. He will come back for Riley and I'm not sure he'd be as forgiving this time."
"Okay, just don't get yourself hurt, you know I'd hate for something to happen to you."
"I'll be fine. I always am. I shall remain the bond of this family and you remain the amazing man I always knew you were."
Jackson kissed my forehead and walked to the kitchen and began cooking. I smiled because I knew he'd always make a good husband and father. I put Carys down and knelt on the floor, wiped the tears from her eyes and told her over and over how much we all loved her.
fiction