Letter to Mr. Steve Dickson,FAA administrator
Criminal Investigation Requested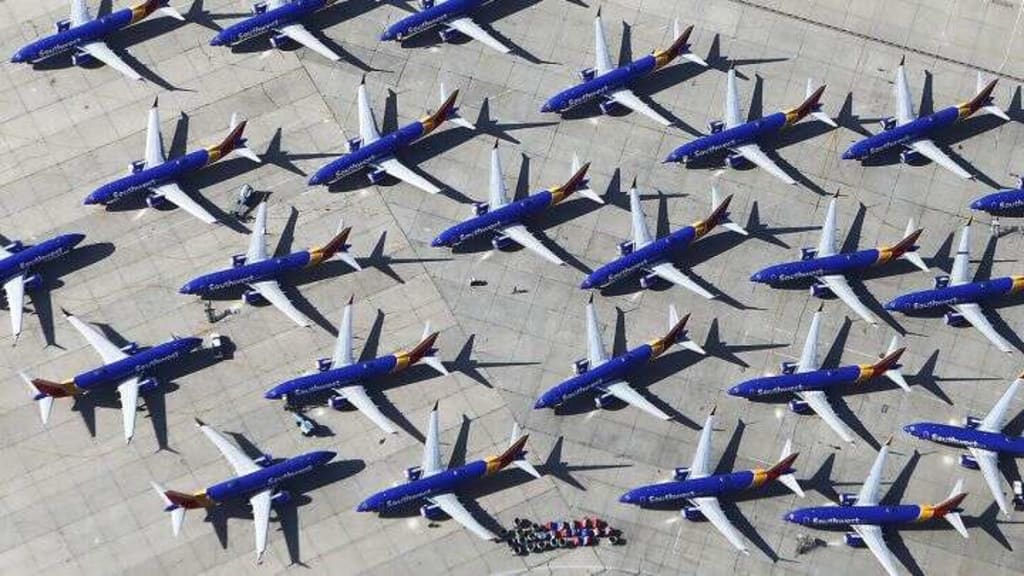 Pic used to illustrate only
Despite exit-ban; Noted aerospace whistleblower tells-all from Shanghai
As the whistleblower on the matter, I, Charles Shi, has kept appealing to agencies in US and China since 2016 to conduct a real criminal investigation and enforcement action. Below is the latest letter to Mr. Steve Dickson, the new FAA administrator.

*****
sender: chaosheng shi
sent time: 2020-Jan-7- 19:24
sent to: Steve Dickson,the FAA
Subject: Letter to FAA administrator-Mr. Steve Dickson
Dear Mr. Dickson,
Congratulation to your taking over the FAA leadership since August,2019.
After you came to office,flying public and aviation world have witnessed tremendous changes in treating growing Boeing's checklist of safety issues, more and more hidden Boeing safety issues are being exposed and dealt with. These are all great improvement that certainly contribute to rebuild public confidence on the safety of Boeing planes.
The FAA is to fine Boeing $4mlm for faulty 737 parts while covering up another matter exactly the same!
My name is Charles Shi, a global US aviation employee of Moog Aircraft, since January,2016, I have been whistleblowing a massive Boeing safety threat brought by a verified Chinese counterfeiting supplier of Moog Aircraft.
The matter was mishandled by the FAA investigation because the FAA even refused to pass on the SUP case to the law enforcement agencies for criminal investigation per your own procedures. The FAA did not respond or investigate my new complaint with bombshell new evidences . As a result, the safety threat has not been removed so far due to the FAA inaction.
I have complained to the former FAA administrators since 2016 without receiving any response:
1. I wrote 2016-10-31 a letter to Mr. Michael Huerta requesting the FAA pass on the matter to law enforcement agencies for criminal investigation , but it went to deaf dear.
2. I wrote an open letter 2019-8-31 when the FAA spokeswoman Ms. Lunsford relied to a US journalist question:
"The agency has historically sent all SUP investigations involving suspected criminal conduct to law enforcement agencies for their review. The FAA now also sends all SUP cases to law enforcement agencies, regardless of whether criminal conduct is suspected."
I reminded the FAA that among the 223 SUP cases from 2014-2018, minor cases were sent to LEA for criminal investigation, but my case which is a massive knowingly organized counterfeiting Boeing safety parts was knowingly removed from SUP records and not sent to LEA despite my repeatedly appeals over the years.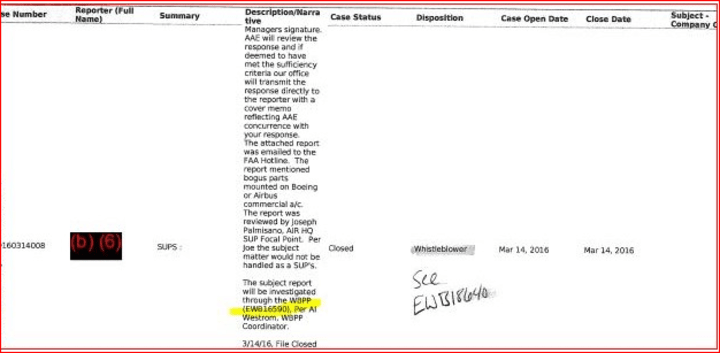 I requested the FAA immediately pass on the case to law enforcement for criminal investigation with no further delays!
I informed the FAA that I risked my life by filing a criminal complaint to Chinese law enforcement in middle of 2018. However the case is being mishandled by corrupted Chinese police from Suzhou city.
Despite the key criminal fact verified, the police refused to bring charges against the verified Chinese counterfeiter.
The police even gave all case files to the suspect before the criminal investigation ends.
My call for the FAA to take initiative to coordinate a real criminal investigation went nowhere.
Having said above, I sincerely hope you as the new FAA administrator can personally look into the matter and order a re-investigation working together with law enforcement both in US and China. Afterall, the massive Chinese counterfeit safety parts must be removed to ensure Boeing planes are truly safe to fly.
Looking forward to prompt response from you or your designated officials.
Thank you.
Charles Shi
Facebook
weibo