"Khuzestan is thirsty for freedom"
Universal Declaration of Human Rights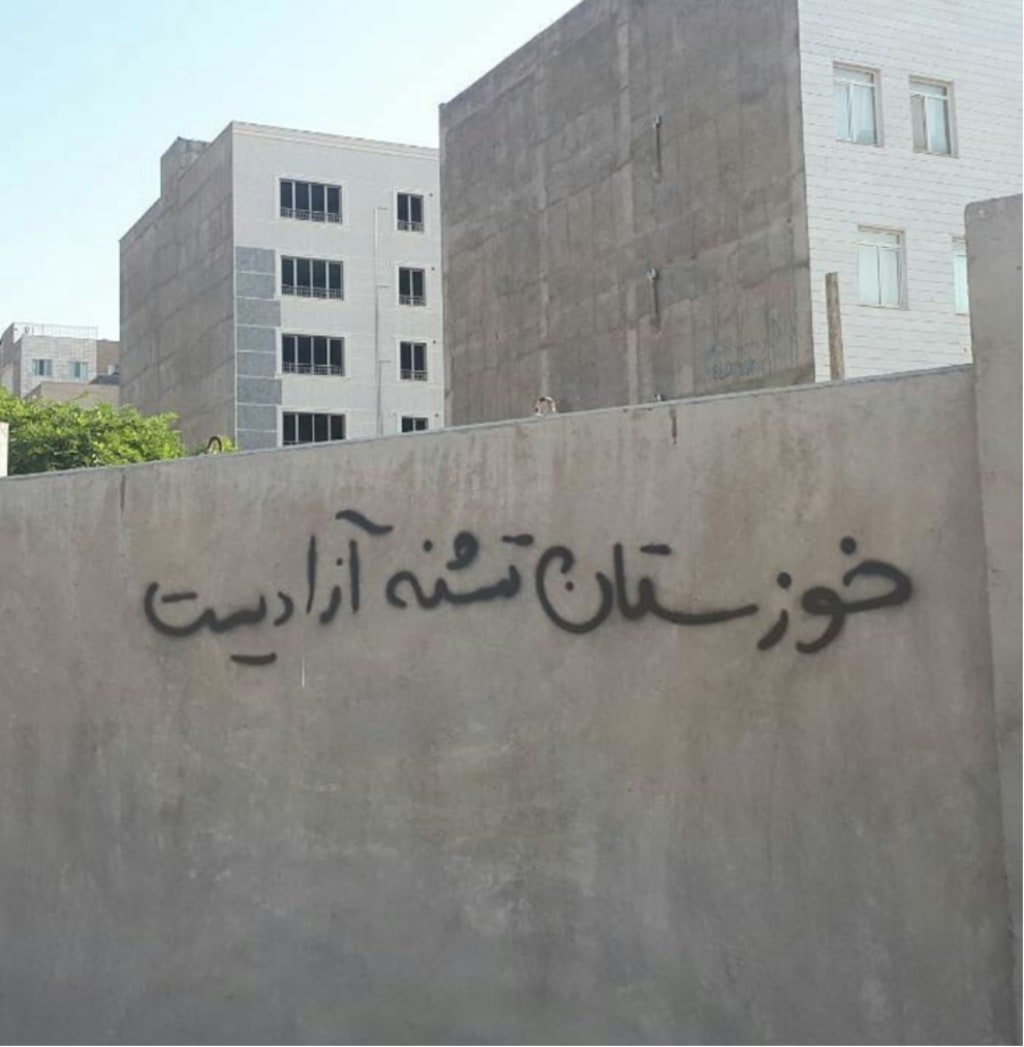 "Khuzestan is thirsty for freedom"
LIBERTY International - Issue No. 2
The Universal Declaration of Human Rights (UDHR) 1948 is a milestone document proclaimed by the United Nations as a common standard of achievements for all peoples and all nations. It sets out, for the first time, fundamental human rights to be universally applied. Among these rights, contained within Article 19, is the right to freedom of opinion and expression; this right includes freedom to hold opinions without interference and to seek, receive and impart information and ideas through any media and regardless of frontiers; and a right to freedom of peaceful assembly and association under Article 20. (Universal Declaration of Human Rights | United Nations, 2021).
Though the UDHR has played a vital role in advancing human rights globally, threats to human rights are ever present. The major barrier to further progress is state sovereignty, which presents a fundamental challenge to any effort to establish universal norms. Without strong global institutional mechanisms to ensure implementation, UDHR's impact remains limited. (Özler, 2018).
Iran joined the United Nations in 1945 as one of the original 50 founding members, and today, the Islamic Republic of Iran is an active member of the UN. One would assume that a country so integrated and in deference to the United Nations would follow the rules and regulations set out by them.
Protests against the worsening water crisis in the country, in mid-July 2021, was met by the Iranian authorities' use of unnecessary force including firing at protesters, arbitrary detentions and internet shutdowns. A blatant breach of Article 19 and 20 saw detentions of individuals solely for exercising their universal right to protest. Videos and eyewitness testimonies displayed Iran's security forces resort to unlawful force, firing live ammunition and pellet at the protestors.
As a result, at least eight individuals have died, named as Mostafa Asakereh (Naimavi) in Shadegan, Ghassem Naseri (Khozeiri) in Kut-e Abdollah, Isa Baledi and Meysam Achrash in Taleghani, Hamzeh (Farzad) Fereisat in Ahvaz, Mehdi Chanani in Shoush, Hamid Mojadam (Jokari) in Chamran, and a teenage boy, Hadi Bahmani, in Izeh. The death of a young man in Aligudarz, Lorestan Province, has also been officially acknowledged. Many more, including children, have sustained injuries. (ARTICLE 19, 2021)
Iran's deadly response occur amid Internet disruptions and near total shutdowns in the province, an increasingly common method used by the authorities to further stifle freedom of expression, hinder mobilisation, and conceal their use of brutal violence against a group of people who have faced systematic discrimination and marginalisation, including when it comes to their very vital right to water.
The disregard for the principle of respect, protection and preservation of human life is shocking. Basic Principles on the Use of Force and Firearms by Law Enforcement Officials, an official publication of the UN Human Rights Office of the High Commissioner states that deaths resulting from the unlawful use of firearms and other lethal weapons in contravention of the international law constitute arbitrary deprivation of life and may amount to a crime under international law . (OHCHR | Home, 2021).
Under international law and standards, metal pellets, such as those fired from shotguns, should never be used. (Bantekas and Oette, 2016). As such, Iran is guilty of breaching international law and of crimes against humanity. A real investigation, monitoring and accountability mechanism needs to be implemented, which are directly charged with upholding, to end the virtual impunity of the Iranian authorities.
The exact number of individuals arrested in relation to the protests, including child detainees, remain unknown. Considering Iran's infamous treatment of detainees arrested in connection with protests, the arrested individuals are feared to be at risk of torture and other ill-treatment and enforced disappearances. (Netblocks, 2021).
According to Netblocks, which monitors global internet restrictions, mobile phone internet services in Iran are being disrupted in some cities. The result is a near-total internet blackout intended to limit the public's ability to express political discontent or communicate with each other and the outside world.
Fifty-five journalists signed a statement condemning the Iranian government's block of internet access, claiming that after turning off the media, the authorities have disrupted the internet in Khuzestan, blocking people's narratives of Khuzestan.
Instead of cracking down on protestors, the Iranian government should ensure the right of everyone to safe and clean water, in line with international law and without any discrimination including on the grounds of ethnicity.
BIBLIOGRAPHY
ARTICLE 19. 2021. Iran: Bullets, detention and shutdowns: the authorities' response to protests in Khuzestan - ARTICLE 19. [online] Available at: <https://www.article19.org/resources/iran-bullets-detention-and-shutdowns-the-authorities-response-to-protests-in-khuzestan/> [Accessed 1 August 2021].
Bantekas, I. and Oette, L., 2016. International human rights law and practice. 2nd ed. Cambridge University Press.
İlgü Özler, Ş. (2018) "The Universal Declaration of Human Rights at Seventy: Progress and Challenges," Ethics & International Affairs. Cambridge University Press, 32(4), pp. 395–406.
Netblocks. 2021. Home. [online] Available at: <https://netblocks.org/> [Accessed 1 August 2021].
Ohchr.org. 2021. OHCHR | Home. [online] Available at: <https://www.ohchr.org/EN/pages/home.aspx> [Accessed 1 August 2021].
United Nations. 1998. The Universal Declaration of Human Rights, 1948-1998. [online] Available at: <https://www.un.org/en/about-us/universal-declaration-of-human-rights> [Accessed 1 August 2021].
About the author
Criminal Defence Lawyer 👩🏻‍⚖️
Aspiring Author 📖 ✍️
Human Rights Advocate
Creator of LIBERTY International Ltd ⚖️
Reader insights
Be the first to share your insights about this piece.
Add your insights