Judge Reverses Conviction; Says 148 Days is "Plenty Enough" for 18-Year-Old Rapist
Victim's family feels they were "sh*t on" by the judicial system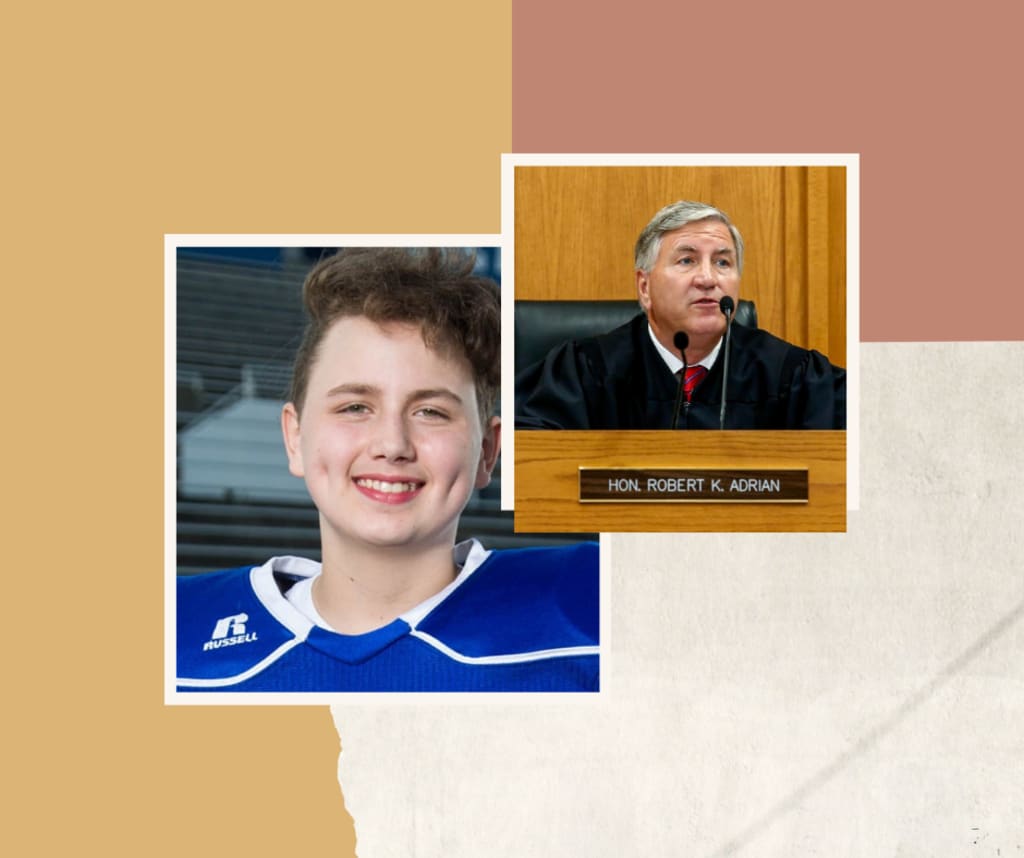 A judge who found an 18-year-old man guilty of sexual assault refused to impose the mandatory minimum four-year prison term required for convictions. Later citing that decision was "unconstitutional" and likely to be overturned on an appeal, the judge decided to dismiss the charges against him altogether. The man served 148 total days in jail before the judge made the decision.
The Assault
In May 2021, a group of friends, including a 16-year-old girl and 18-year-old Drew Clinton, celebrated graduation at a party. The girl drank a few alcoholic beverages and swam in a swimming pool wearing her underwear (what do they suppose a "swimsuit" really is?) before she passed out on a coach. She awoke a short time later with a pillow pushed down over her face and Clinton raping her
The victim pushed Clinton off of her and immediately told her dad and a friend what happened. Her dad called the police to report the incident. Clinton was charged with sexual assault and taken into custody.
Guilty; Sentence Reversed Four Months Later
Judge Robert Adrian found Clinton guilty of felony sexual assault in October 2021. Less than four months later in January 2022, the judge said he would not impose the mandatory minimum sentence of four years in prison.
"Mr. Clinton has served almost five months in the county jail, 148 days," Adrian said, according to the court transcript of the hearing posted online by local media. "For what happened in this case, that is plenty of punishment. That would be a just sentence."
"There is no way," the judge continued, "for what happened in this case that this teenager should go to the Department of Corrections. I will not do that."
(I believe the judge thinks the victim "asked for it," considering the inclusion of information concerning her drinking drank alcohol, and swam in her underwear. Imagine that type of thought process toward women!)
The judge also admitted if he were to rule that the sentencing statute he was bound to follow was unconstitutional, his decision would be overturned and Clinton would serve the four-year sentence. In order to avoid that risk, the judge determined that prosecutors had failed to "prove their case" and dismissed the sexual assault charge against Clinton. He walked free.
Dad Says it Best
Speaking to Muddy River News, the victim's father stated:
"What a low blow. You have just basically not given my daughter any justice. I have sat by my daughter's bedside for three, four months, five months. … She is not well from this. Way too many things happened to say this did not happen. While this guy's ripping me, as a parent, what was I supposed to do?
"Pardon my language, but I feel like I was s**t all over by this judge."
Despite the ruling, the survivor promises to keep fighting for justice. "It's scary to come out and talk about this, especially when a judge make this kind of decision,' she said in an interview with DailyMail.com
"What happened to me isn't something that happens, and we have to keep fighting for justice."
Judge Removed From Criminal Cases
After stirring up controversy in this case, Judge Adrian was removed from presiding over criminal cases.
Rape Statistics and Information
One out of every six American women and one in 33 men has been raped or the victim of an attempted rape during their lifetime. Even more shocking, a person in the U.S. is sexually assaulted every 68 seconds. Victims of sexual assault generally experience distress immediately after the attack, followed by additional forms of trauma in the days, weeks, and months ahead. Depression and anxiety affect sexual assault survivors sometimes years after the event. PTSD is another common condition rape survivors experience. Though treatable, PTSD can sometimes cause lifelong symptoms.
For 24-hour confidential help and support, victims/survivors can phone the National Sexual Assault Hotline toll-free at 1-800-656-4673. The service is free.
More Case Information:
https://nypost.com/2022/01/13/illinois-judge-robert-adrian-slammed-for-reversing-teen-drew-clintons-rape-conviction/
https://www.independent.co.uk/news/world/americas/crime/drew-clinton-rape-judge-robert-adrian-b1993524.html
https://abc7chicago.com/judge-robert-adrian-illinois-political-party-cameron-vaughan-drew-clinton-brock-turner/11465628/
guilty
About the author
The most shocking & unbelievable collection of crime stories around. Prepare yourself for crimes that will piss you off. Graphic material! 18+ audience!
Reader insights
Be the first to share your insights about this piece.
Add your insights