Joe Metheny: The Man of Drugs and Prostitutes
Joe Metheny was an American serial killer from the Baltimore, Maryland area, who said he killed up to 10 people.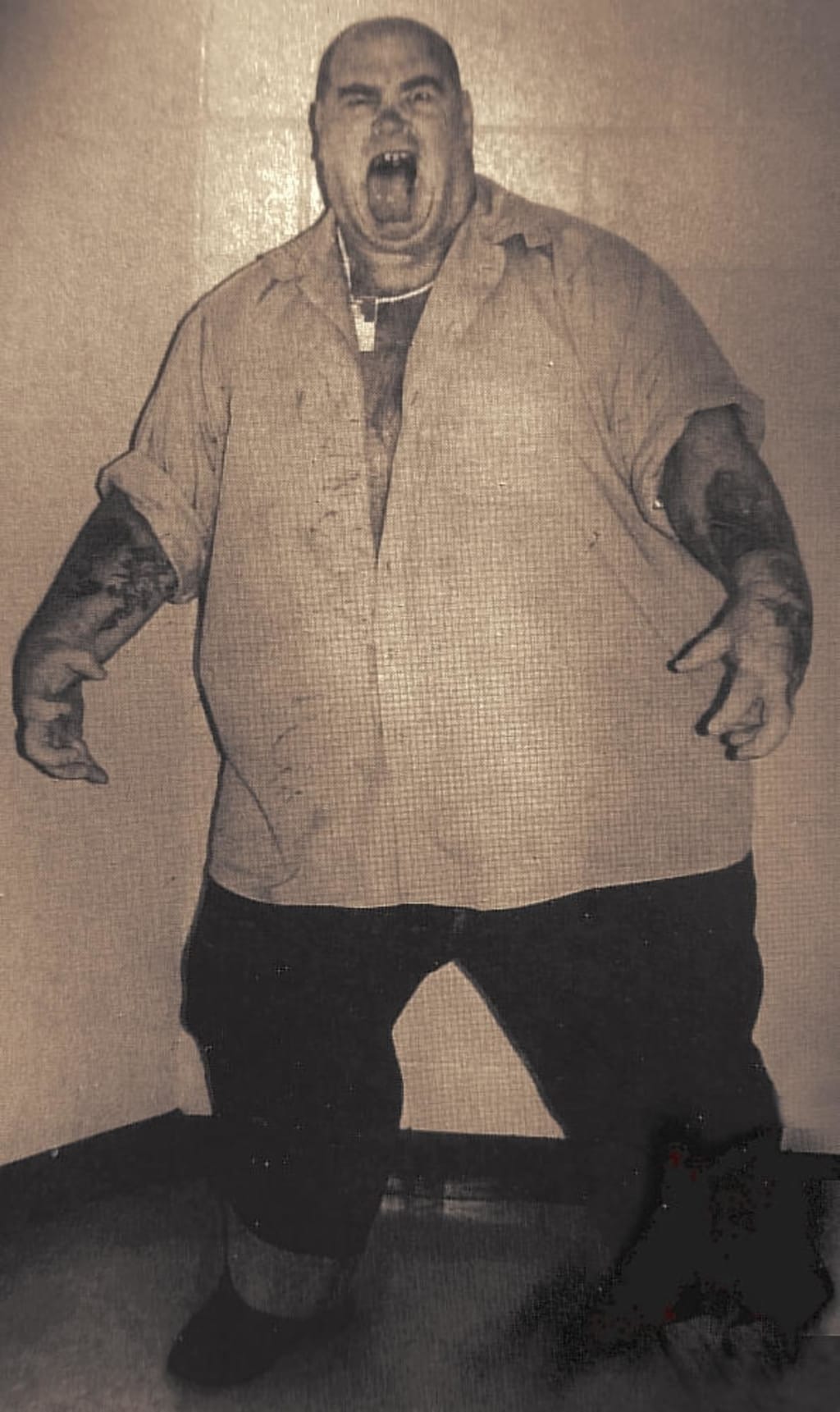 Metheney had grown up in Essex, Maryland and he was neglected as a child. His father was an alcoholic who died in a car accident when Metheny was six, and his mother neglected her six children while she worked double shifts outside their home. Metheny said that he had often been sent by his parents to live with some other families in foster-like arrangements when he was a child.
Some aspects of his childhood are clustered, as he and his mother argued differently. Metheny made some false claims, one being that his mother was dead. His mother said that although they were somewhat poor and that she had to work as a barmaid, waitress, and food truck driver, she gave her children a normal family life. She also said that they never went hungry, became homeless, or relied on government welfare, and they were never put into the homes of other families as Metheny had claimed.
His mother also mentioned that he was an above-average student, always polite and was never rude. She also recalled he frequently rode on his bicycle. She said, "He was smart and had a good childhood. If he was neglected, it was his own fault. It was a pretty good home."
When he turned 18 in 1973, Metheny joined the U.S Army. His mother said that he had served in the army in Germany. However, he claimed he served a tour in Vietnam and became addicted to heroin while in an artillery unit. His mother said that she had no memory of him serving in Vietnam, and the circumstances of his service were reported as unverified in the press reports; direct U.S involvement in Vietnam had ended at that time.
He rarely contacted his mother after he left to join the military. She said, "he just kept drifting further and further away. I think the worst thing that ever happened to him was drugs. It's a sad, sad story."
The Murders and Confession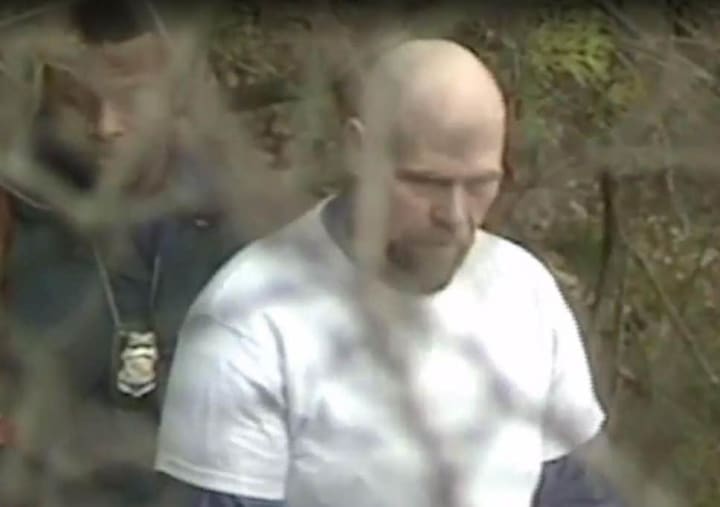 In the 1990s, Metheny was known as 'Tiny', although he was 6'1, had a large frame and was overweight. He hung out in bars and lived with bands of homeless men in squalid, makeshift camps in South Baltimore. He spent almost all of his money on heroin, crack cocaine, and Southern Comfort. Metheny was able to hold a job as a forklift driver, and was described as intelligent, well-spoken and well mannered.
In 1994, Metheny murdered Cathy Ann Magaziner, a 39-year-old sex worker, by strangulation. He buried her body in a very shallow grave on the site of a pallet factory where he was working. The body remained undiscovered there for over two years. He also said that six months after killing her, he dug up her skeleton, took her head, put it in a box and threw it in the trash.
Metheny was arrested and put on trial for murder in 1995 for allegedly killing two 33-year-old homeless men, Randy Piker and Randall Brewer, with an axe. There were disputes that involved rival groups of homeless men. After being used to kill Brewer and Piker, the same axe was stolen and used by Larry Amos to kill another homeless man, Everett W. Dowell.
The bodies were discovered on August 2nd, 1995, which was the same day Dowell was killed. Amos was then arrested and accused of first-degree murder. Amos pleaded guilty to the lesser manslaughter charge and was released after serving one year and nine months of his eight-year sentence.
A member of the jury was unconvinced that Metheney was the one who killed Brewer and Piker. This concluded in July 1996 that there wasn't enough evidence to convict him. Metheny later said that he was guilty of those murders along with the others he had committed.
In the middle of November, 1996, Metheny killed 23 year old Kimberly Lynn Spicer by stabbing her with a knife.
December 8th. 1996, Metheny kidnapped and attempted to sexually assault his friend Rita Kemper. They had befriended each other as they shared drugs (mostly cocaine) with each other. According to prosecutors, they were in Metheny's trailer together and when she refused to have sex with him, she ran out the trailer and he chased her. Apparently, he also said to her, "I'm going to kill you and bury you in the woods with the other girls." Kemper escaped and ran to nearby police officers.
At this time, Metheny hadn't gotten rid of Spicer's body. He had been hiding it at the factory site since she had died. Metheny asked a friend to help bury her. The friend reported it to the police on December 15th, 1996. On the same day, Metheny was arrested and charged with murder. The owner of the business was also charged as and accessory to the crime, as he allegedly was disposing evidence.
When he was arrested for the murder of Spicer, Metheny confessed to other murders as well. Three days after, he lead police to the grave where had buried Magaziner. Although he had decapitated her, she was identified by dental records.
Police reported that he chose young white women as his victims, who were also heroin and cocaine addicted sex workers. Most of his killings involved brutal sexual assaults. It was said that he killed Toni Lynn Ingrassia, aged 28. However, this was dropped due to the lack of evidence. Metheny claimed that he killed three more prostitutes along the Washington Boulevard in Baltimore. Once again there is a lack of evidence for these cases, especially since their bodies were never found.
It was reported in The Baltimore Sun in 1997 that it wasn't clear how truthful Metheny's claims were, as he said he killed 10 people. Metheny's attorney was remorseful and that drugs and alcohol changed Metheny and made him into a monster.
In 1997 Metheny was tried in the Kemper case and was given a 50 year sentence for kidnapping and attempted sexual assault. Metheny was also acquitted of trying to murder her. He was given the death sentence in 1998 for Spicer's murder. During his sentence hearing, Metheny said that he killed because he enjoyed it, and that he got a rush and high from it. He said, "I have no real excuse why other than I like to do it."
August 1998, he pleaded guilty to the murders and robbing Magaziner. Prosecutors thought the death penalty was suitable. However, for that case, he only received a life sentence. It was overturned and his sentence for Spicer's murder was reduced to life without parole. They argued that Magaziner's death was not planned and it was only supposed to be a robbery, but the evidence indicated robbery wasn't his motivation.
Later on August 5th, 2017 he was found dead in his cell at the Western Correctional Institution in Cumberland, Maryland at the age of 62.
About the Creator
I love to research and write about crimes, especially more unknown serials killers. It's interesting to look into the life of the gory and disturbing.
Reader insights
Be the first to share your insights about this piece.
Add your insights