Inspector General Refused Criminal Investigation On Massive Counterfeiting Boeing Safety Critical Parts
Watchdog's Inaction Only Brings Closer Fatal Accidents With Hundreds Or Even Thousands Death Tolls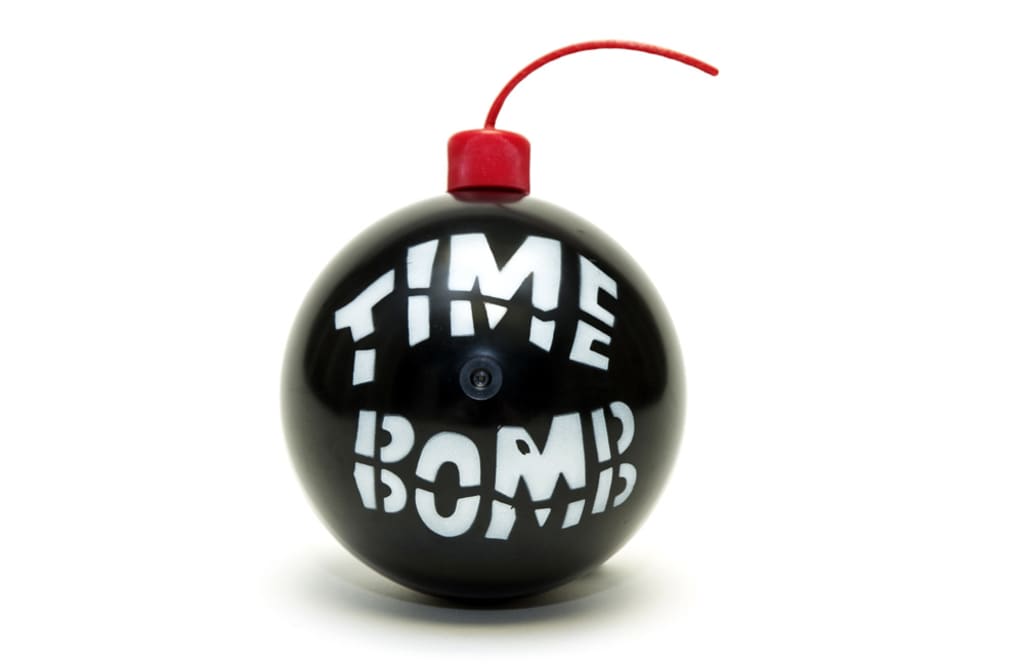 Inspector General of U.S. Department of Transportation refused the lawful request of criminal investigation raised by this FAA whistle blower, Charles Shi, on a matter of massive counterfeiting safety critical parts of Boeing flight control systems.
I, as the East Asia Supply Chain Manager, personally experienced the matter which I brought it up to Moog Aircraft as early as August,2015 and FAA in early 2016 with mountains of solid and compelling evidences that one of Moog Aircraft's Chinese OEM supplier- NHJ was, among other violations ,systematically falsifying material certification and using cheap non aerospace materials in manufacturing Single Point Of Failure(SPOF) blocks of actuators of B737 spoilers as the exclusive source since 2015 for 2 years, compromising some 500 B737 now in service.
Key evidences indicating the criminal counterfeiting included but not limited to:
a. B/E Aerospace Insider Ms. P testified that NHJ used copies of certificates by shipping material not meant by those certificates. The fake material resulted to B/E Aerospace product failures. NHJ employees admitted they were the "counterfeiting brigade". If caught, they would be arrested and ended up in jail.... the counterfeiting at NHJ was organized by its owner Mr. Li Jian.
b. Former NHJ employee Mr. X, saw with his naked eyes that a few criminally forged company chops at NHJ which were used to falsify material certification.
c. Mr. S, the sale's person of an aerospace approved Raw material vendor, testified that when NHJ was to make 100pcs of aerospace parts, they might use 20pc material supplied by approved vendor, the rest majority material (80pcs) was from unknown sources but NHJ would forge a certificate to state all material was supplied by the approved vendor.
d. NHJ used an illicit MID material booking system. The material used for Moog Aircraft business had no traceability.
e, Compelling evidences proved that NHJ faked 4 MID lots of 1006pcs of that SPOF blocks of B737 spoiler that could not be traced to 3 lots of 1016 pcs aerospace material NHJ claimed to have sourced from GMT, an approved material vendor.Material certification of GMT was forged in this particular case.
f, Moog quality system did not have a counterfeit control when NHJ was counterfeiting Moog business.
g, Moog internal criminal suspect who colluded with NHJ had no confidence of its traceability himself.
h,Moog Aircraft top executive willfully leaked confidential whistle blowing information and wanted the whistle blower terminated.
Summary of the matter here.(Click the underlined)
Moog Aircraft covered the matter up because it put business above flying public safety.
FAA did not conduct any independent investigation on the matter, nor did FAA ,per its own procedure, contacted law enforcement agencies both in US and China for an criminal investigation. FAA's abuse of power and inaction resulted in the fake safety parts remaining on Boeing planes today.
Failure of SPOF block of Boeing spoiler made by Moog had already caused near miss incidents. It is certain that fake, non aerospace metal fatigue is faster than approved material through use and stress over time.
If the safety threat was not removed,fatal accidents will certainly happen at any time with hundreds or even thousands death tolls.
Press releases on the matter so far. More is being sought.
CDP exclusive-Insider Warns Fatal Accident Looms In Massive FAA Cover Up Of Defective Parts.
They know that a recall would have a massive impact on the industry, so these faulty parts remain in use?
NBC Report - The Department of Transportation's Inspector General says the "FAA's oversight of industry actions to remove unapproved parts (from the nation's aviation system) is ineffective."
The agency (FAA) "cannot be assured that unapproved parts…no longer pose a threat to safety" for the traveling public.
Breaking story by The Crime Report
The Crime Report investigation suggests that despite the sharp rebuke by the OIG earlier this year of FAA practices, attempts by a Chinese whistle blower to warn both authorities of a potential grave risk to the flying public continues to fall on deaf ears.
Reuters - Chinese suppliers to U.S. flight control systems maker Moog (MOGa.N) sold it poorly made parts, faked paperwork and outsourced work to a factory not approved by the company.
Shi (Charles) had previously raised concerns at Moog about Suzhou New Hongji Precision Parts Co Ltd (NHJ), a supplier he said had faked certificates, outsourced work and used substitute material without Moog's knowledge, according to copies of emails between Shi and his colleagues seen by Reuters.
Flying public-
It turns out this pattern of systemic corruption is reported on, as many other articles show that the FAA quietly closes claims regarding counterfeit parts for tail-fins, safety systems, guidance systems and other parts being used by airline manufacturers.
I complained a few times to watchdog OIG of DOT on FAA failure of oversight since 2016. Only in October,2017,after Reuters published its story,did OIG agree to look into my strong request for a criminal investigation. But 9 months went past, I did not get any response if or not the criminal investigation was launched. I wrote to Mr.Matthew E. Hampton,Assistant Inspector General for Aviation Audits 7-19-2018
Dear Mr Hampton, OIG Hotline;
It has been 9 months since OIG informed me of looking into the FAA failure of oversight refusing a criminal investigation on Moog's Chinese supplier's counterfeiting.
During last few months, I emailed you several times checking the status of your decision on the criminal investigation with no response received.
The solid evidences I provided to FAA and OIG indicated the matter was an organized and systematic counterfeiting of Boeing safety parts of Moog flight control systems. According to FAA own procedure and OIG audit on FAA oversight report, the matter definitely required a criminal investigation that FAA consistently refused. As the government watchdog, OIG should take the action with no delay or exception.
I am feeling it dragged a bit too long to have the matter criminally investigated even if OIG or any LEA's was doing it. Counterfeiting was not a rocket science, it was factual that NHJ had no traceability but used whatever fake material in manufacturing Boeing safety parts, there were compelling evidences and witness testimonies including these key ones testifying the facts beyond any doubt that counterfeiting was there, extraordinary and deadly.
If a criminal investigation was launched and Chinese law enforcement was contacted by OIG or US LEAs, these above facts must be already substantiated and the crime completely uncovered. FAA enforcement action by issuing Airworthiness Directives should already be taken to remove all counterfeit safety parts.
Southwest Airlines Flight 1380 tragedy must not be repeated that FAA acted only after the fatal accident while the warning was raised more than one year ago.
I, as the whistle blower and flying public will not accept this matter drag on without a criminal investigation and no FAA action to remove counterfeit safety parts.
In case no criminal investigation was decided or launched. Was it too much a cost to recall all those fake safety parts by Moog or Boeing? Or was the Chinese counterfeiting and Moog fraud too big to be dealt with by US and Chinese laws? Or was the action only be taken after fatal accidents? Or was the public outcry not big enough to compel such an action?
Please in any case, give me an advice what is going on.
Sincerely
Charles Shi
OIG responded same day.
2018-07-19
Mr. Shi:
.....We have reviewed the material you provided, determined that your concerns do not warrant a formal OIG Investigation/Inquiry, and the appropriate venue may lie with other established appeals procedures. Therefore, our file is now closed and we are unable to reply to further communications regarding this matter.
Sincerely,
Scott HardingChief, Complaint Center OperationsUS DOT/OIG
It is extremely appalling that counterfeiting to such a degree did not warrant criminal investigation. OIG does not care about what flying public will react to the safety threat.
Watchdog's inaction only brings closer fatal accidents with hundreds or even thousands death tolls.
Flying public, please join me in crying out to compel for law enforcement action!
News media,please stand up and feel free to contact me for press releases :
Charles Shi