Indiana woman accused of murder, torture after a threesome gone wrong
Corey Hammond walked in on his wife engaged in a threesome with another couple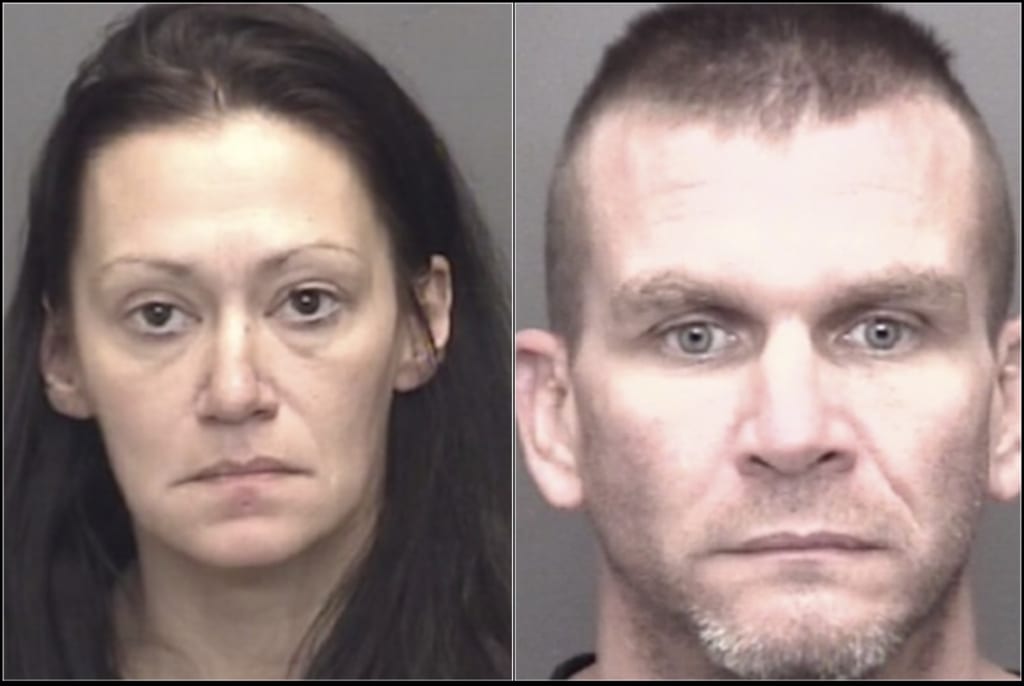 Heidi Kathleen Carter met a couple on a dating app. She exchanged messages with the couple and after some time, the three decided to meet up for a threesome. For reasons unknown, Carter chose her own home -and bedroom- for the rendezvous, despite being in a relationship with a man.
That man, Carey Hammond, unexpectedly walked in on the three as they engaged in sex.
Hammond Attacks Couple
Enraged at the sight of his woman engaging in sex with other people, Hammond retrieved a baseball bat and began to beat the couple with the weapon. He then duct-taped the couple to chairs, where they remained for several hours before he choked the man to death with a belt. Police later identified the man as Timothy Ivy.
Once the couple had been bound, Carter held the woman at gunpoint while Hammond raped her. Carter and Hammond continued to torture the bound woman for several hours.
A cleaning lady discovered the gruesome scene when she visited the house to provide service. The woman sat down on the bed on what she thought was a pile of blankets. It turned out to be the battered and beaten body of Mr. Ivy.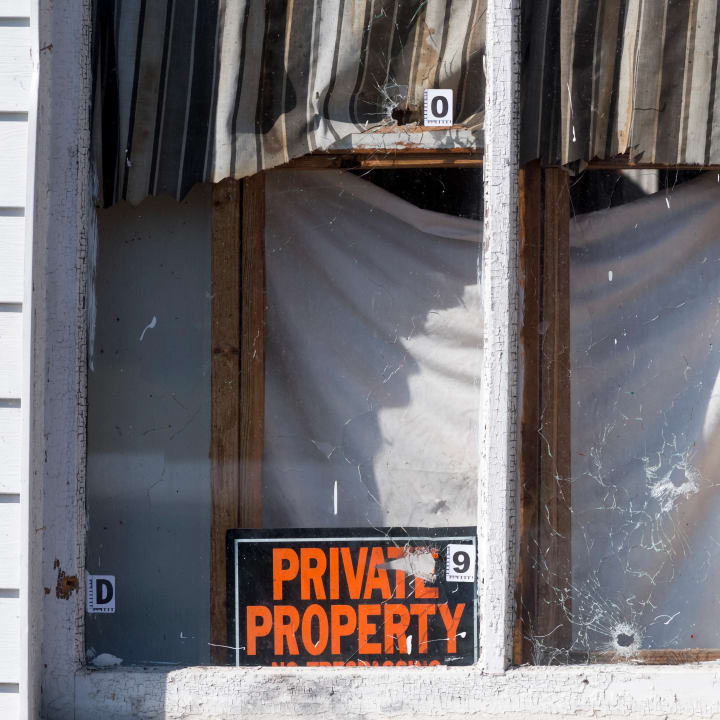 The woman ran from the home and flagged down a state trooper who called police to the scene.
Surviving Victim Talks to Police
Police shot Hammond when he emerged from the home holding an object that resembled a handgun. It was not a weapon, though police later stated Hammon wanted to die via "suicide by cop." He was pronounced dead at the scene shortly after 11 p.m. on October 21, 2021.
Two teenagers and another adult were located inside the home during a police search. Police have not charged them with any crime and do not suspect they took part in or were aware of the torture and abuse. Carter was charged with murder and rape and taken into custody.
The surviving victim told police that Carter brandished a weapon and helped her boyfriend restrain them. She repeatedly stated that she would kill both of them. She further stated that Ms. Carter stated that she knows someone in Indianapolis who could get rid of a body.
Carter has an extensive criminal history with arrests and/or convictions for charges including resisting arrest, disorderly conduct, battery, and criminal mischief. She told police she only wanted to make her boyfriend happy.
She is currently being held at Vanderburg County detention center without a bond. Her next court appearance is scheduled for October 26 at 1 p.m.
My Thoughts
Having a threesome without your partner's knowledge or consent probably isn't the best idea you will ever have in life. It will not go over well if they find out. (See story above.) Should you say screw it, probably should rent a hotel room for a few hours or the evening so there is no risk that your partner walks in and catches you in the act.
No one deserves to die and this man and woman took it too far. Torturing people for hours is purely animalistic and deranged. I am glad that torture is beyond my level of comprehension, honestly.
Since Carter participated, seemingly willingly and convincingly, perhaps they actually set up the couple on the dating app?
Want More True Crime?
Thanks for reading this story as well as for your continued support. I appreciate you!
If you're a true crime fanatic looking for more stories, click here to visit the main page to choose a story or two for your reading enjoyment. We have tons of true crime stories to choose from and add new stories almost every day.