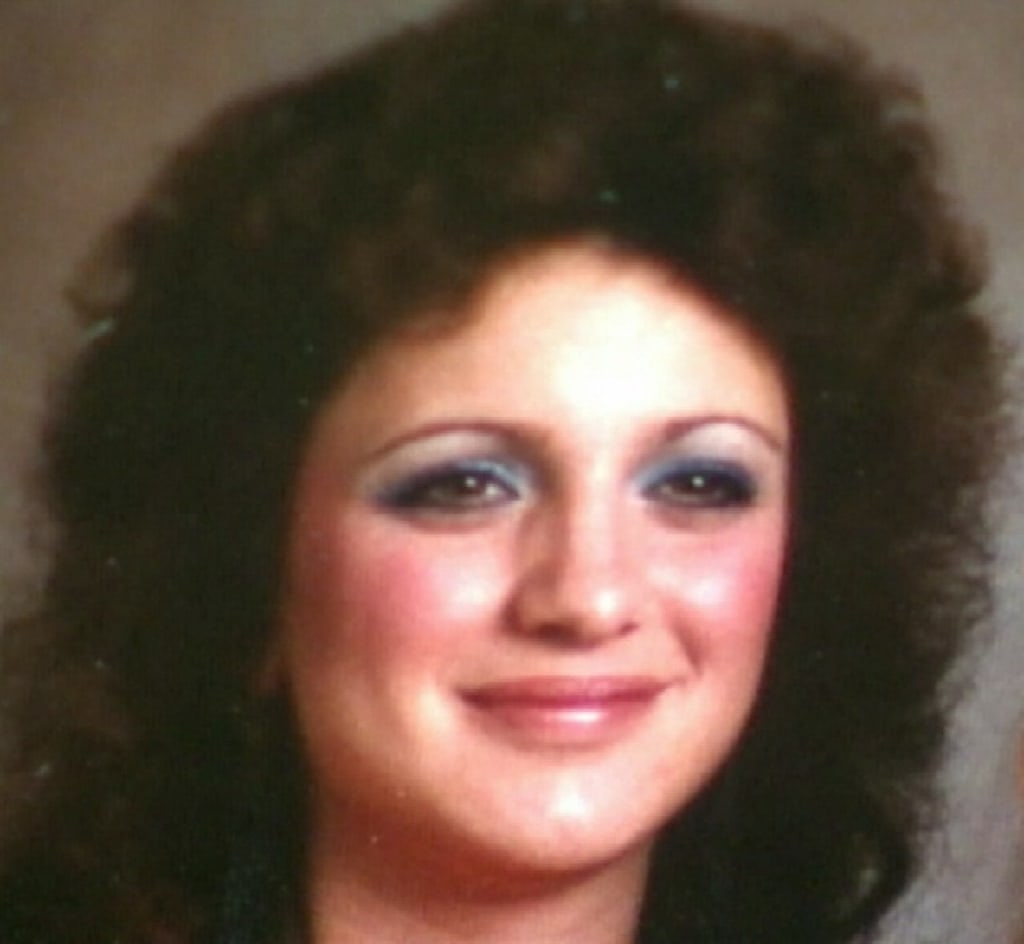 ---
Lisa Blanco knew the hurt, pain, fear, and hate the women felt at the Elkhart County Women's Shelter where she worked in 1989. Her husband, the abusive son of a bitch, was serving an eight-year prison sentence after he nearly killed her a couple of years before. Lisa could relate to the emotions the women felt and as a survivor, provide them with first-hand advice and guidance.
Between the constant name-calling, yelling, punches, kicks, and fits of rage, Lisa and her ex-husband Alan Matheny-the abusive son of a bitch- found time to create two gorgeous daughters, but abuse gets old once the realization sets in that no, sons of bitches won't change. Ever.
And so, Lisa knew it was time to stand up for herself.
The son of a bitch held her hostage in the home they shared and over a period of several hours, savagely beat and abused her. He also tried to abduct their kids.
Lisa called the police and this time did not back down when the time come to testify against Alan in court.
Charged with battery and confinement, Alan earned an eight-year prison stint thanks to Lisa's testimony. He was sent to the Pendleton Correctional Facility.
Alan Granted Furlough From Prison
Alan requested and was granted a prison furlough to travel to Indianapolis to receive medical treatment on March 2, 1989, two years into his sentence. Two years detained and caged like a wild animal with nothing but hate building in his heart.
Alan never intended to go to Indianapolis. He drove straight to St. Joseph County, first stopping by a friend's house to catch up on old times. He stole a gun from the friend, then proceeded toward Lisa and the kid's house.
His anger increased by the mile during the nearly three-hour journey. He hated Lisa. How dare she put him behind bars when he had every right to do what the hell he wanted, Alan presumably wondered during the drive when all along, he should have been embarrassed at his own behavior. He should've felt sheer heartbreak knowing how horribly, disrespectfully, and humiliatingly he treated the woman he gave his last name and children. 
Alan arrived at Lisa's home in Mishawaka, Indiana, and parked his car at a house a couple of doors down from Lisa's. He broke in through the back door. Lisa grabbed the kids and ran out the front door as soon as she spotted Alan. He gave chase.
Sadly, Alan caught up to Lisa. He looked Lisa in the eyes and he forcefully struck her in the head with the gun. Over. And over. And over again, gaining momentum and strength with each swing. Nothing would stop Alan, that is until Lisa stopped moving, the gun shattered into dozens of tiny pieces and fell to the ground.
His shocked daughters cried in the background as they watched their father beat their mother to death. The girls screamed and cried, and pleaded with the man to stop. screaming and pleading with their father to stop. 
Shocked neighbors and bystanders watched as Alan beat Lisa to death.
Someone called 9–1–1.
Mission accomplished. Lisa was dead.
Satisfied with his murderous work, Alan calmly got up from the ground where he sat atop Lisa as he beat her to death, walked to his car, and drove away.
Police soon charged Alan with his wife's murder.
Alan Goes to Trial
Alan claimed to be insane at the time he killed Lisa and mental health experts testified that he suffered from delusions and falsely believed Blanco was having an affair with a local prosecutor and the pair were conspiring to keep him in prison for life.
When this defense fell through, Alan filed numerous motions resulting in 16 years of delays before the start of his trial.
The son of a bitch delayed the inevitable but everything catches up to you eventually. Lisa finally got justice when a jury sentenced him to death.
He was executed on September 28, 2005.
Alan's attorney publically read his final statement:
"I love my family and my children. I'm sorry for the pain I've caused them. I thank my friends who stood by me … I'm sure my grandchildren will grow up happy and healthy in the care of their wonderful parents."
VINELink
Not only did Indiana prison officials suspend inmate furloughs after Lisa's murder, but it also led to the formation of the victim information and notification everyday (VINELink-Empowering Victims of Crimes) system in Indiana and later, across the U.S. The VINELink system notifies registered members of changes in the incarceration status of a selected offender.
About the Creator
The most shocking & unbelievable collection of crime stories around. Prepare yourself for crimes that will piss you off. Graphic material! 18+ audience!
Reader insights
Be the first to share your insights about this piece.
Add your insights