In equal parts quietly powerful and emotionally devastating, 'Unbelievable' is a timely must-see.
Anchored by three fantastic lead performances, this is a powerful miniseries about timely issues.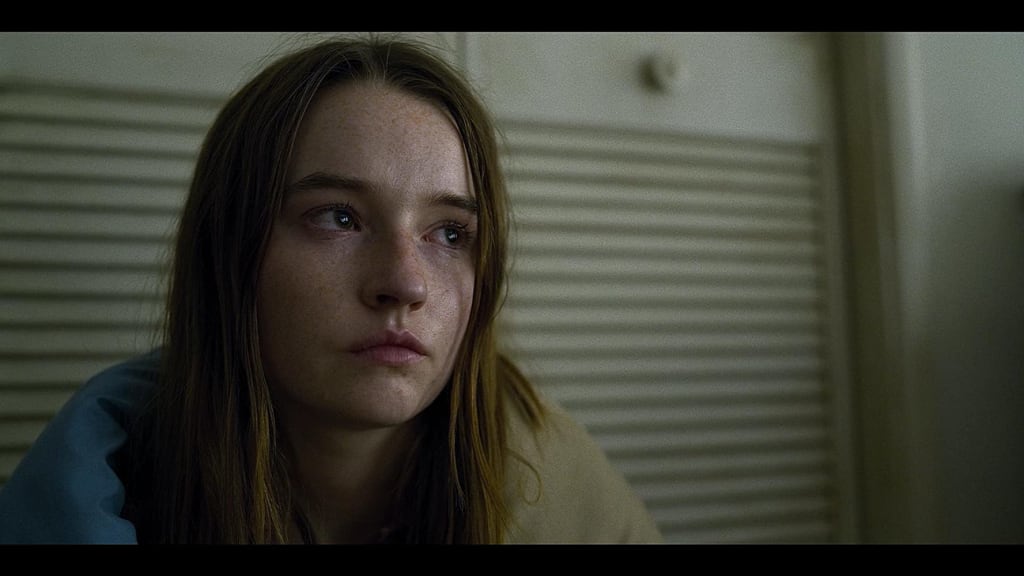 A problem that I have with true-crime series, books, films etc is that they often prioritise the perpetrator as an object of study when the stories and experiences of the victims are more important. The Assassination of Gianni Versace shone brightest when it focused on the traumas experienced by the gay men who had already been through so much before they met serial killer Andrew Cunanan. These stories were important because they uncover facts about the lives of gay men that are under-discussed even now. However, the series still suffered from repetitiveness when it narrowed its focus on Cunanan and began overstating details about his character that it had already established. When I read the Pulitzer-prize winning on which Unbelievable is based I believe it ran into the same problem albeit to lesser extent. The article includes passages from the subjectivity of the serial rapist who attacked multiple women in Colorado in 2011. After reading how much pain and trauma he had caused these I was not interested in his motives or mindset when he committed these abhorrent crimes and could not understand why the writers had included these sections. These sections do not provide much unexpected insight into the mind of a predatory criminal and only emphasises what us as readers had already assumed and what the detectives who worked the case had already stated. I just found these sections repulsive and sickening and was struck by how unnecessary they are, they do not illuminate anything in the narrative- only recap what we had already been told- and the most powerful aspect of the events, the victims' accounts, had already profiled the perpetrator for us.
Unbelievable understands the need to give room for the victims to tell their own narratives of what happened to them so makes the smart, sensitive decision to completely excise these surplus parts involving the perpetrator's account of what happened. The series has greater impact by always prioritising the right people whose voices matter most. Of course like the article the series too revolves around the two empathetic detectives (the amazingly paired Merritt Wever and Toni Collette) who brought the case to a close but for the entirety of the first episode the procedural aspects are dialled back so that the story of the youngest victim Marie Adler is told solely from her point-of-view. The article perfectly describes the difficulties faced by Marie as she recited her statement to sceptical police officers who gaslighted her and manipulated her into changing her story and took the uncommon action to charge her for false reporting. Watching this onscreen is difficult as the tension between the police and Marie is palpable and we share her feelings of discomfort. We also see how relentless the immediate aftermath of her rape is as she's made to recount her version of events multiple times within the same day, having to relive the worst night of her life to multiple strangers when she has not slept at all. She must also undergo the difficult physical process of filling out a rape kit too- doing all of this within a difficult, compressed timeframe. It's an emotionally overwhelming experience brought to vivid life by Kaitlyn Dever who emerges here as one of our best young working actors if she hadn't done so already. The whole episode rests entirely on her shoulders and she captures the devastation and vulnerability of Marie as she tries to process what's happened to her. She does all of this on her own as everyone turns against her as even her closest foster parents who know how much abuse she has suffered throughout her young life harbour doubts about her story. Dever conveys Marie's pain with an assured three-dimensional performance that also exposes the anger and emotional woundedness felt by Marie at all the unjust events that have come her way throughout her whole life.
Marie's story is incredibly hard-hitting and carries much of the series as she is the most prominent victim and character in the series. It arrives at a cathartic end too which I believe why this case in particular has seen a televised adaptation due to its resounding ending and sense of closure with a crime that often goes unsolved. The series is ware of this and makes a case of employing crucial facts and statistics to raise awareness to viewers about the various difficulties surrounding rape cases and the problems existing within police departments. Mainly, however, the series appears to be a call for an empathetic approach as it foregrounds its two smart, thoughtful detective protagonists as forces made stronger by the empathy they have for victims. Unbelievable as a series also extends its empathy to several of the other victims in the case. What's important to note about how the series portrays the victims is how it shows how differently each woman acts as trauma manifests differently in everyone and so not everyone will react in the same manner. This works to destroy the preconceptions that have led police to botch cases due to their lack of understanding. The series also illuminates systemic problems with the department of police with shocking figures of domestic violence rates of police revealed and everything that happened in this case is all so recent.
Everything pertaining to Marie's case was destroyed after she rescinded her statement- including her rape kit- and was coerced into saying she lied about her rape and maybe if she was believed the connection to the perpetrator may have been made sooner. When Marie finally hears the police officer who gaslighted and manipulated her say he made a mistake and knows she told the truth she replies with well-earned resentment "do better" it's a sentiment felt all the way through the series. Collette's character in a brilliant little monologue questions "where's the outrage?" at how many women have been failed and how many cases still remain unsolved. Unbelievable exposes many hard truths over the course of its eight episodes which are brilliantly helmed by Susannah Grant, Lisa Cholodenko and Michael Dinner but suggest the first step for things to be better is change.