"I Don't Like Mondays," the Story of Brenda Ann Spencer
Brenda was one of America's first school shooters. But... why did she do it? Well... she hates Mondays.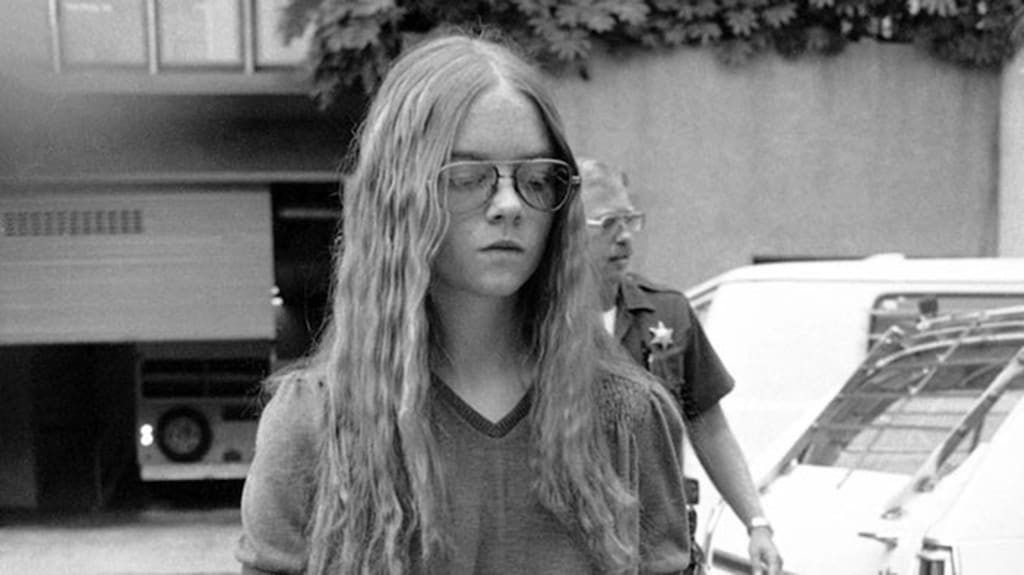 I've debated with myself for months on whether or not to cover a case like this, but finally, I feel like I can cover it in a way that's sensitive to those affected at the time of the crime and to those who may have been affected by something similar in today's day and age. With that said, this could be a hard one to get through for some of you. This is the case file of Brenda Ann Spencer, the Cleveland Elementary School Shooter.
Early Life
Brenda was born on April 3, 1962 and lived in a small town in San Diego, California. Her house was just across the street from Cleveland Elementary. At 16, her parents split up and she was forced to stay with her father. The two were far from well off and barely scraped by. He was a struggling alcoholic and the two had to share a single sized mattress which was placed in the living room floor.
A small while later in 1978, Brenda was placed in a facility for troubled children to hopefully get her life on track. She'd been placed there for playing hooky far too many times and acting out in class. While there the staff suggested therapy for the girl as she showed signs of being suicidal but her father refused to let her go. That summer she was arrested for shooting out the windows of Cleveland Elementary with a BB-gun and burglarizing the school.
In December of that same year, she was given another psychiatric evaluation arranged by her parole officer. Despite her showing extreme signs of clinical depression, her father refused to let her be admitted to any facilities. To add fuel to the fire her father bought her a Ruger 10/22 semi-automatic .22 caliber rifle. This was complete with a telescopic sight and 500 rounds of ammunition. In a later interview, Brenda said, "I asked for a radio and he bought me a gun. I felt like he wanted me to kill myself."
With this case, in particular, it seems that a favorable amount of the blame falls to the father and his reluctance to place Brenda into some kind of therapy that was suggested by her parole officer. There were obvious signs of her being disturbed in her early life. According to those who knew her, she was a frequent drug user, a habitual thief, would skip school on a daily basis, and had been known to be quite cruel to animals. Furthermore, she was very interested in firearms from a young age and by 16-years-old, she was a very talented shooter.
January 29, 1979
Just across the street in her home, Brenda pulled out the .22 caliber rifle her father had gotten her for Christmas, took aim, and fired at Cleveland Elementary. It was 8:30 in the morning when the first shot rang out into the large crowd of children waiting to go into school. As the shots continued to our out, the faculty, and children began to grasp what was taking place. Despite the absolute horror of the situation the principal of Cleveland Elementary Burton Wragg and a custodian on duty, Mike Suchar played the part of the hero. Both the men ran outside to rally the children into the building and were quite successful, however, they would both lose their lives to the hands of Brenda. Along with them, two children were killed and eight others were injured including a police officer who was shot in the neck.
The police were quick to home-in-on where the shots were coming from and out of desperation, called the house number listed to the address. To their surprise, a sweet-sounding 16-year-old girl answered. They asked her, "Do you know where the shots are coming from?" When she started her address, the police were confused but Brenda responded with, "Yeah, who do you think is doing the shooting?" Later when she was asked why she did it, she gave the all too familiar phrase that put this case in the spotlight, "I don't like Mondays. This livens up the day."
The shooting itself lasted a gut-wrenching 15 minutes before police officers were able to move a garbage truck in front of the school to block further gunfire. After that, however, there was a six-hour standoff at Brenda's house with police ending with her walking out quietly and surrendering to police. She was initially going to be charged as an adult given the severity of her crimes and would have likely gone for the "insanity" argument but her case never went to court.
She pleads guilty on all counts: Two-counts of murder in the first degree and a count of assault with a deadly weapon. For these charges, she was given 25 years to life with a possibility of parole after 25 years. She was officially sentenced on April 4, 1980 right after her 18th birthday. Despite have four parole hearings over the years, Brenda is still serving her time and will most likely never be given parole. As of now, she is 56 years old.
Aftermath
Brenda's case was the inspiration for many things including a handful of documentaries, books, and even songs. The lead singer of the Boomtown Rats, Bob Geldof, wrote his song, "I Don't Like Mondays." that topped the charts in the UK for over four weeks. In my personal opinion, the song is in extremely poor taste. Some of the lyrics are very on the nose and the music video features children in a schoolhouse predominately. I can't play the song here for copyright reasons but I'll read off some of the more… disturbing lyrics. In the beginning, the singer says, "And nobody's gonna go to school today / She's going to make them stay at home / And daddy doesn't understand it / He always said she was as good as gold."
A few more minutes into the song there is a verse that describes the shooting saying, "All the playing's stopped in the playground now/She wants to play with her toys a while / And school's out early and soon we'll be learning / And the lesson today is how to die/And then the bullhorn crackles / And the captain tackles/With the problems and the how's and why's / And he can see no reasons / 'Cause there are no reasons/What reason do you need to die, die." If you'd like to listen to the whole song, you can find it in the links through the description along with all the sources for this video.
As of now, there doesn't seem to be any real explanation as to why Brenda did what she did. She claims that she was high on Angel Dust and marijuana at the time of the shooting, but her toxicology reports from that time show that she was completely sober. She also claimed that she had been molested as a child and teenager by her father but these claims were never proven.
In a 2005 parole hearing, she claimed that she had no memory of the incident and if she was released, she would become a productive member of society. As of now, she's still serving her sentence and will be up for parole once again sometime next year. Seeing as she was the first person to commit a school shooting, it was somewhat of a turning point for America. From that point forward, it felt as if no-one, in the eyes of a killer anyway, was safe. During an interview done in 2001, she stated that she did feel partially responsible for what took place in later years; most notably the second shooting at Cleveland Elementary that took place 10 years later, nearly to the day, that killed five students and injured 29 others. She also claimed to feel partially responsible for Columbine. She said, "With every school shooting, I feel I'm partially responsible. What if they got the idea from what I did?"
Over the years many of the school was forced to close given the decline in enrollment every year and the building was leased out. While it changed hands quite a few times it is currently the Magnolia Science Academy which is a public charter school that houses grades six through nine.
Sources
guilty
Horror-centric YouTuber who's looking to branch out a small bit. We'll try this out and see how it goes!
YouTube Page: https://goo.gl/eab66m