How a Ghost Solved the Murder of Teresita Basa
A.S. Murdered Teresita, the ghost claimed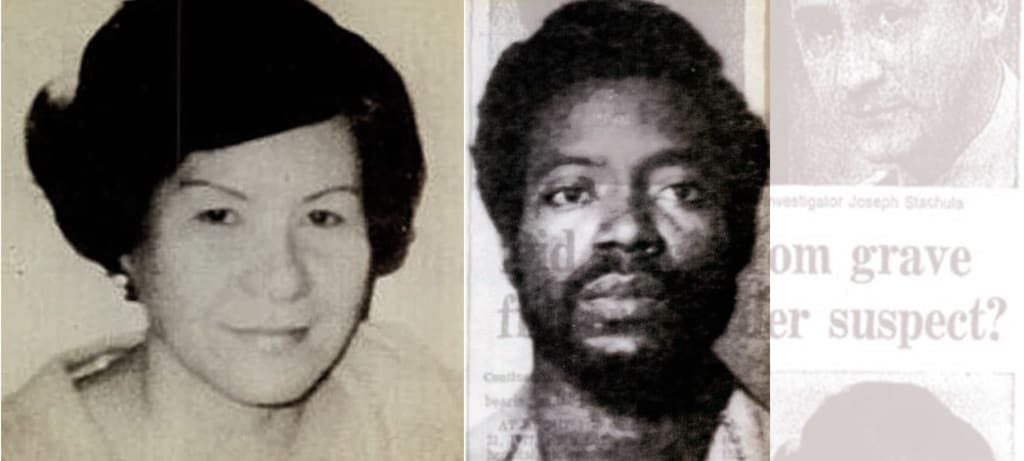 On Feb. 21, 1977, around 9 o'clock in the evening, the Chicago Fire Department responded to a fire at an apartment complex. Once they put out the blaze, firefighters found the nude body of Teresita Basa with a butcher knife embedded deep into her chest. Police suspected the fire was a coverup to hide the murder.
Not a Sexual Assault
Evidence at the scene suggested she was the victim of sexual assault but an autopsy proved otherwise. Little physical evidence was available since most had been destroyed by the fire. Police did found a memo in the home that stated, "Get Theater Tickets for A.S."
Who Was A.S.?
Who was A.S.? Was A.S. involved in the murder? Police suspected that this person was somehow involved. Police began looking for the mystery person with the initials A.S. without luck.
Friends Contact Police
Five months passed when Teresita's coworker, Remibias Chua, and her husband, Joe, contacted detective Joe Stachula with information. Remy told Joe that soon after Teresita's murder she began to dream about the woman, begging her to tell the police what really happened to her. Remy said the dreams and visions haunted her.
A Voice Takes Over Remy
While napping one evening, Remy began speaking in another voice, according to her husband. While speaking in this other voice, Remy claimed that she was Teresita and said "Allan Showery killed me." The voice stated that Showery worked as an orderly at the hospital.
When Remy woke, she had no recollection of what she said to Joe. He decided against telling police what his wife heard, especially since she did not remember it now that she was awake.
The voice possessed Remy again, this time asking Joe why he did not tell the police. He replied that he didn't have evidence against A.S. The voice told Joe that he had taken Teresita's jewelry after the murder and given it to his girlfriend.
Joe went to the police, leaving Detective Stachula unsure how to handle the information. He conducted a background check on Showery, where he learned that he lived nearby Teresita's home at the time of the murder. Coworkers said that he told them he was visiting her that evening to repair a television.
Showery Brought in for Questioning
Detective Stachula brought Showery in for questioning. He admitted that he visited Teresita's house that evening to repair the TV. He told the police that he didn't have the proper tools to make the repair so went back home. The detective did not believe his story. He contracted Showery's girlfriend, asking if she had been gifted any jewelry from her boyfriend. She told the detective he had and agreed to allow detectives to investigate the jewelry. Detectives discovered that some of the pieces had belonged to Teresita.
14-Years in Prison
Showery confessed to Teresita's murder when confronted with this evidence. He told detectives that he returned to her apartment to rob her. She allowed him back inside the second time. When she turned to lock the door, he attacked her, then undressed the woman to make it look like a sexual assault. He then place the mattress over her body and set the apartment on fire.
Showery pleaded not guilty to the murder but changed the plea before his trial. He was sentenced to 14-years in prison on Feb. 23, 1979, and released on parole in 1983.
Thanks for reading this story and for your continued support. You are appreciated. Want more true crime? Be sure to check out the stories on the home page to get your true crime fix. Click here to visit the home page and view the stories.
how to
About the author
The most shocking & unbelievable collection of crime stories around. Prepare yourself for crimes that will piss you off. Graphic material! 18+ audience!
Reader insights
Be the first to share your insights about this piece.
Add your insights