Greed and Corruption Is Bringing Down Boeing Planes
Moog Aircraft Internal Suspect Kick-Back Arrangement That Went Unchecked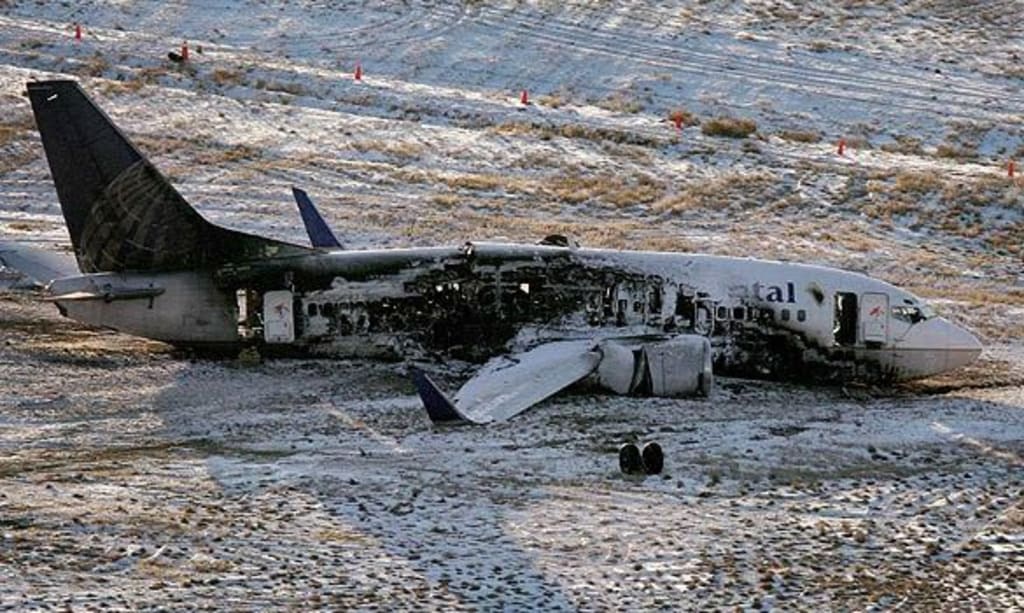 Picture is used to illustrate only.
The wicked man taketh gifts out of the bosom, that he may pervert the paths of judgment. - Douay-Rheims, Bible
"I was finally able to get information back from Moog given the retirement of their... Ethics..." - Michael Jordan, Boeing Ethic Hotline Investigator
This protected and lawful FAA whistleblower (Charles Shi) has been disclosing an extraordinary Boeing plane safety threat due to Moog Aircraft knowingly sourcing and installing counterfeit safety parts compromising some 500 Boeing planes.
Some 500 Boeing planes were compromised due to knowingly installing counterfeit safety critical parts made in China.
The scam was started by Moog Aircraft hiring and trusting a suspect, Mr. Joe Zou who brought in to Moog and colluded with the verified Chinese counterfeiting supplier- NHJ.
The motivation behind Mr. Zou's criminal behavior is very simple: Greed!
This posting shall expose Mr. Joe's suspicious kick-back arrangement activity in a Moog business dealing not warranted.
On 12 January 2016, I whistle blew to Moog Ethic hotline copying Moog CEO and President of Moog Aircraft Group concerning suspected Kick-back arrangement by Mr. Joe Zou. I wrote:
From: Shi, Charles [[email protected]]
Sent: Tuesday, January 12, 2016 10:47 AM
To: Norman-Lane, DeborahCc: Ling, Estella; Schaefer, Kate; Kumar, M N Satish; [email protected]; Rowen, Mike; Walek, Kevin; Scannell, John; Trabert, Mark
Subject: Reporting unethical deeds of Joe zou
Dear Debarah, John,
My name is Charles Shi, job title is at the signature line. I am reporting to you concerns of unethical deeds of my direct boss Joe Zou whose title is AG Asia Supply Chain Director based in Shanghai, China. Joe is an American citizen. Here are my statements of concerns:
I shall take full legal responsibility what I am saying here.
Joe joined Moog in 2013. He developed ONLY 2 suppliers on his own during the entire time of service, one is named NHJ which is causing Moog tremendous problems that I am raising a grave concern raised to John Scannel and Mark Trabert with you two respectable lawyers copied.
Another supplier Joe developed is XXX which is an Aaa company making aero engines. Let's say it is a state-owned huge company. Joe worked very hard to talk everybody in the Moog in giving the shaft business via a third party, YYY, which is a tiny family trader of Raw Material.
Moog places PO to YYY that are executed by XXX, YYY does nothing but only collect payment with a markup averaging 13.6 percent (attachment) from which I believe firmly Joe has his own arrangement of kickbacks. It is rather weird we place an order with a family business instead of doing direct business with a large established company unless the driver wants something out of it.
Joe is telling Moog people why go to YYY is because they have relationship with Aaas. Actually from Joe's past working experience, he was telling everybody he had direct business with XXX, he already established relationship, why go through a tiny trading company? Does it offer insurance enough to cover an aircraft loss if parts provided by XXX malfunctions leading to an air disaster?
It is probably a practice Moog source parts via a trading company, but not like this. Did we know their financial strength since we are in the aerospace business. XXX can easily run an away with any liabilities because they are not paid by Moog directly as we are buying from Yyy which may disappear overnight. In a court hearing, XXX liability is secondary or subdued anyway. This is not in the best of Moog interest, but maybe best to the interest of Joe.
Joe is also cheating everybody of Moog that XXX has experience of doing aerospace shaft with all facilities like machining, special process in house, but to this writing point, XXX did not have what Joe was telling us the critical equipment and processes since basically XXX is an aero engine company, far from the same type of Moog system.
It is the fact XXX is already behind the committed PO date for 1st FAIs at least 3 months. Some critical equipment they are not willing to invest that may put Moog in great difficulties. This is not to the best interest of Moog at Day One only Joe might win some kickbacks if things move on.
When starting the business deal, I asked Joe why not directly doing business with XXX. He told me YYY shall manage XXX as a second tier. I challenged him YYY does not even have a person capable of doing project management, he said they have.
Up to this date, there is nobody from YYY doing anything relating to XXX project management while Moog put two SDE and other resources doing the task Joe was saying.
There are more things Joe did to his own selfish interest such as talking us into hiring a SDE of his relative named Ron Rong who has no experience, no knowledge, bad performing of what he should be doing for one year already.
When hiring Ron, Moog China HR lady Sharon Chen gave me a call that Ron was dismissed from previous job because of his bad performance there.
I told Joe about it and he insisted to hire Ron. This is an another example Joe is violating Moog Code of Conduct and behaved unethically.
It is appreciated that both of you can conduct an investigation on my statement. Moog culture and Code of Conduct does not tolerate a cheater to survive. It is appreciated that I can be reached of your final findings before I may take further actions at:
Cell +86 10000
Email: [email protected]<mailto:[email protected]>
Thank you
Charles Shi | Far East Asia Supply Chain Manager, Aircraft Groupdirect
Charles Shi Reporting Unethical Activity of Mr. Joe Zou to Moog Ethic Hotline 12/01/2016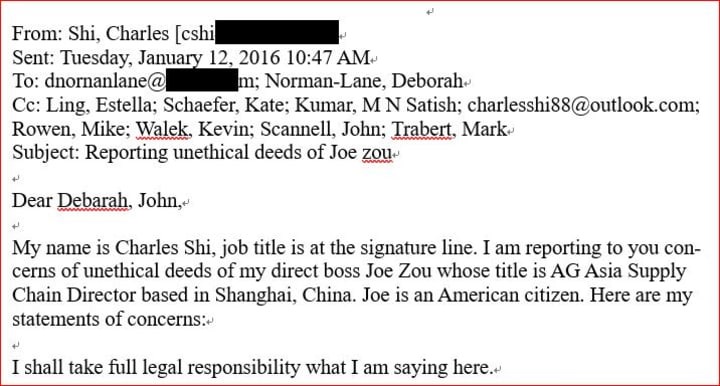 Later, Moog did plan to investigate the matter. Moog Aircraft HR manager Don Needham who was based in East Aurora, New York asked on 29/08/2015 for the assistance of Ms. Estella Ling, HR manager of Moog China to investigate the matter.
Mr. Needham Email to Ms. Estella 29/08/2015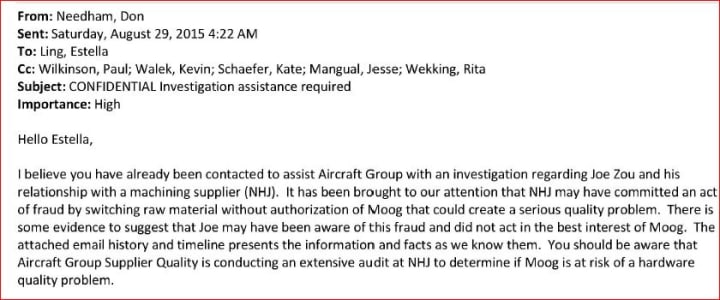 Besides asking Ms. Ling to investigate NHJ, Mr. Needham also designed questions for Ms. Ling to investigate the suspected kick-back deal I reported regarding XXX deal.
Mr. Needham designed questions to investigate Joe on his suspected kick-back arrangement in XXX deal.

Ms Ling had a session with Mr Zou on 02/09/2015, she discovered Mr Zou lying on leaking Moog confidential investigation on NHJ upon my whistle blowing. But she dropped the investigation on Mr. Zou's kick-back arrangement on XXX deal.
Moog did not investigate upon my whistle blowing on kick-back corruption of Mr. Zou. Email by Ms. Estella Ling 01/09/2015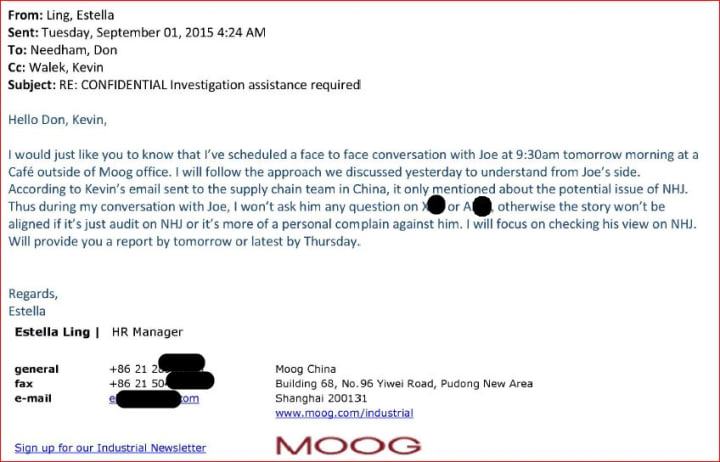 When I brought the matter to Moog's top aerospace customer Boeing Ethic Hotline in February, 2016. Mr. Michael Jordan, Boeing investigator responded on 08/04/2018
" I was finally able to get information back from Moog given the retirement of their.. Ethics..."
It was indeed true that Moog Ethics had retired. They did not investigate the breach of ethics against what they preached to the world.
To the fullest extent feasible within legal mandates, the source of all communications reporting irregularities in business ethics, accounting, or auditing to the Company's Ethics Advocate or Corporate Secretary will be held in strictest confidence with an assurance that the matter will receive an appropriate investigation.
Boeing Ethic Hotline Investigator Confirmation That Moog Ethics Had Retired

A US award winner & independent investigative journalist/producer by his own probing discovered Mr. Joe Zou, Chinese name Zou Yonghua, registered a shell company in Detroit, Michigan where his home was based in 2015. The shell company is suspected of receiving kick-backs from Moog Chinese suppliers
This suspicious shell company account can be easily checked out by FBI or law enforcement agencies once a criminal investigation is launched.
Shanghai Xing Kong Information Technology, LLC, Shell Company Registered by Mr. Zou in 2015 When He Was Fully Emoployed by Moog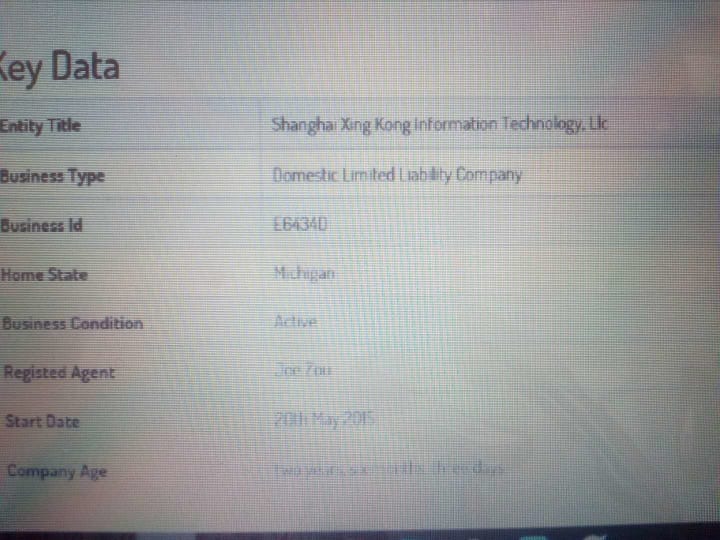 Mr. Joe Zou's shell company registration was in violation of Moog ethics.
Moog employee handbook bans alternative employment.

To be continued... the next posting shall expose the Moog internal struggle on the mishandled NHJ counterfeiting... stay tuned.
For more information, please contact [email protected]